« Re-Education Camp Cafe: Tough Old Birds Edition
|
Main
|
The Morning Report - 2/26/21 [J.J. Sefton] »
February 25, 2021
Tonight's ONT Is Bass Ackwards
This just looks wrong.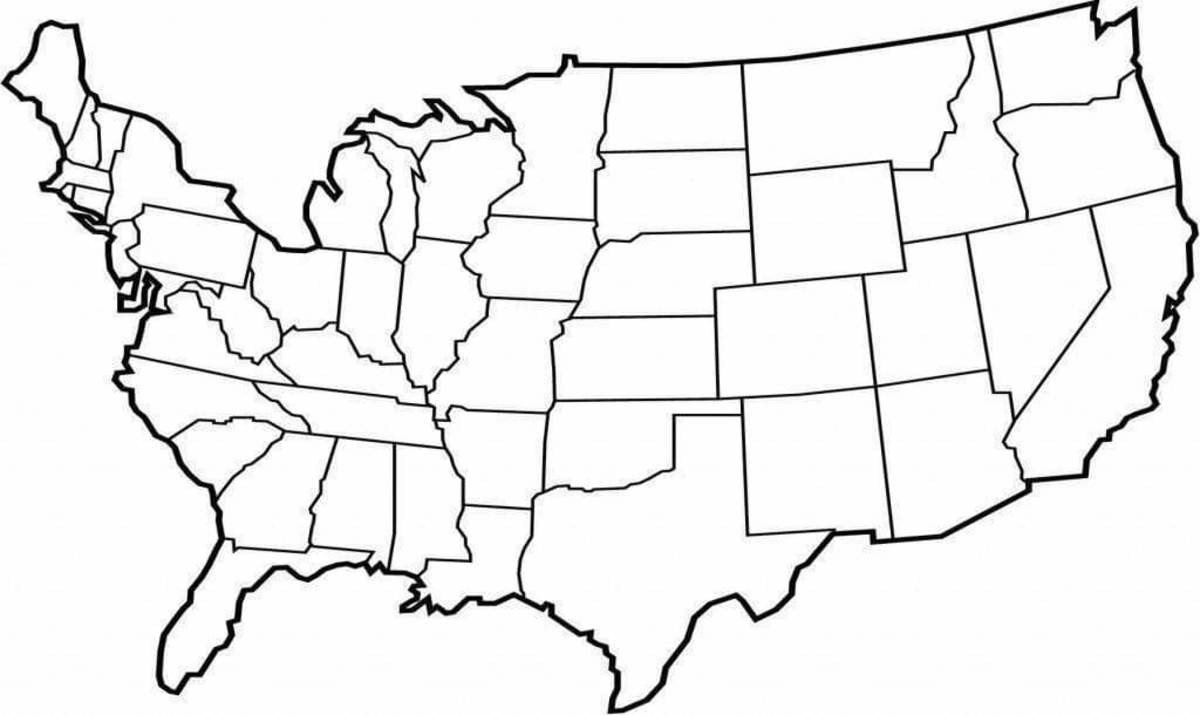 If you show me the outline of the US facing the other way, I can't see anything else. Show me this and I see a chicken with a big ass.

Snow Madness
Rag on Texas for how we handled snow all you want, but it's not like the Canoeheads always have a sane and rational approach to snow.
Facebook watchdogs beg Canadian town: Stop building sexy snowmen!
Now, the City of Winnipeg Complaints Department is a parody account, but the erotic snowmen are real (pics at link, semi-NSFW). It's like a million degrees below zero in Winterpeg, you'd think the residents would be inside keeping each other warm rather than out making sculptures of it.

Speaking Of Texas
Couple Hosts Delivery Driver For 5 Days After Her Car Got Stuck In The Snow
Her car got stuck in their driveway after she delivered their groceries, so they put her up for a week. That's the Texas I know.

Old Time Commercials
Sound on.
These are a hoot and a half. Scroll down, there are some more linked below the first one. Do they still make Wilkins coffee? Now I want some.

Great Moments In Sports

Connecticut town blames 'poor decision' for attempt to dry baseball field by lighting gasoline
Town officials in Ridgefield, Connecticut are blaming a "poor decision" for an attempt at drying a local baseball field by pouring 24 gallons of gasoline onto the area and setting it ablaze.
At least the game featured base runners with blazing speed.

Comparisons

50 Photos that Really Put Things into Perspective
Not all of these are things that are bigger than we might think, although many of them will make you think. I didn't realize how big the Mars rover is, for example.
Getting Out
There's a movie called The Shawshank Redemption, have any of y'all ever seen it? I don't think that it's ever been shown on TV, so you might have missed it. In any event, there's a scene where a trustee gets out of prison and, unable to handle the outside world, he hangs himself in his room. In the movie he was in for something like 50 years, but think how fast things are changing these days. Even a much shorter stay in prison has got to be disorienting. Here's some food for thought.
45+ Ex-Prisoners Are Sharing The Things They Found Shocking To Discover About The World When They Got Out

Fun At Work
Office Antics That Prove Humor Is Alive and Well
There's one in here that I've seen done. I knew a guy who had a whole bunch of stickers that said "Now Voice Activated! Simply say "Dry Now"" made. He used to put them on the hand dryers in bars that he visited. It was funny to hear drunk people shouting at the hand dryer in the head.
Is Your Roomba Drunk?
iRobot says it'll be a few weeks until it can clean up its latest Roomba software update mess
No word on if they hooked up with the coffee maker and regretted it the next day.

Fried Chicken!
There's nothing really new to me about what he says except the "pressing the flour onto the chicken on the second dredge". I tried it and it really made a difference. Mine didn't crunch quite as loud as the chicken in the video, but it was close. This is a winner.
Tonight's ONT brought to you by American food:

posted by WeirdDave at
09:51 PM
|
Access Comments