« Re-Education Camp Cafe: It's Dog Sledding But It's Not the Dog Sledding You're Thinking Of Edition
|
Main
|
The Morning Report - 2/24/21 [J.J. Sefton] »
February 23, 2021
Tuesday Overnight Open Thread (2/23/21)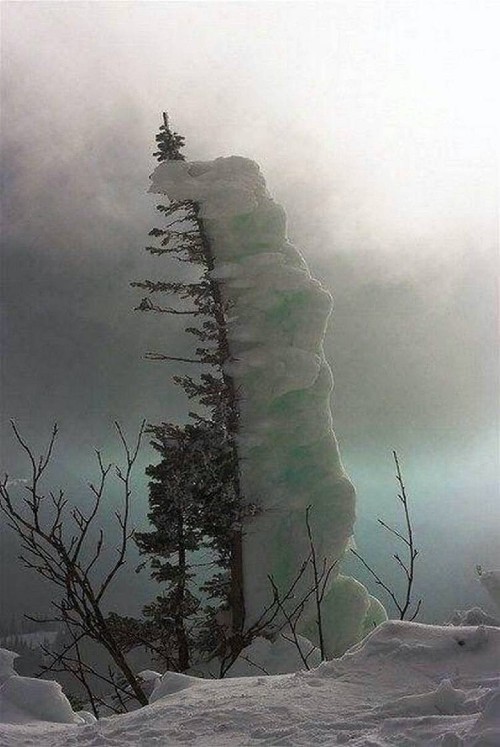 ***
THE QUOTES OF THE DAY
Quote I


"As a result of going in for heart surgery, he ended up being a triple amputee," "Not because of the heart surgery, but because of the drug that was given to him called Heparin." Attorney Warren Paboojian
Quote II

"I'm a certified black man. I'm certified black in all 50 states. But the federal government doesn't recognize me." Ralph Taylor
Quote III

"That is not a partisan thing. That transcends everything that you and I might disagree or agree on. That should bring together left and right to protect our Constitution." Former Democratic adviser Naomi Wolf
Quote IV

If hunting is banned, animals will become worthless and will disappear. Hunting has helped bring back a lot of species from the brink of extinction. The only people protecting these animals are trophy hunters." Merelize Van Der Merwe
Quote V


It's time to stop all new fossil fuel infrastructure in America. No more pipelines!" Interior Secretary Nominee Deb Haaland
Seems very logical and centrist to me.
***

Coke. Go woke, hopefully go broke..............The Hodge Twins explore............
***

No word from our resident Drink and Food Editor if he approves of Gin soaked raisins. Supposedly they help you beat the Kung Flu.

Ask Lucia DeClerck how she has lived to be 105, and she is quick with an answer.

"Prayer. Prayer. Prayer," she offers. "One step at a time. No junk food."

But surviving the coronavirus, she said, also may have had something to do with another staple: the nine gin-soaked golden raisins she has eaten each morning for most of her life.

"Fill a jar," she explained. "Nine raisins a day after it sits for nine days."

Her children and grandchildren recall the ritual as just one of Ms. DeClerck's endearing lifelong habits, like drinking aloe juice straight from the container and brushing her teeth with baking soda. (That worked, too: She did not have a cavity until she was 99, relatives said.)

"We would just think, 'Grandma, what are you doing? You're crazy,'" said her 53-year-old granddaughter, Shawn Laws O'Neil, of Los Angeles. "Now the laugh is on us. She has beaten everything that's come her way."
***

The ONT has covered the Gorilla Glue hair saga.........
Now Lewis Black examines this story..........NSFW-Language

***
So we can disregard Mom's advice? Always wear clean underwear in case you're in an accident.

Self-Cleaning Underwear Can Allegedly Be Worn for Weeks Without Becoming Smelly

A Minnesota company has created what it calls "the world's cleanest underwear", an innovative self-cleaning undergarment that can be worn daily for weeks, even months, without becoming smelly.

HercLéon, a material innovation group known for creating the world's first self-cleaning socks, t-shirts and bedsheets, is now taking on the underwear industry with Kribi, a line of undergarments made from a bacteria-fighting fabric. This revolutionary material, called HercFiber continuously destroys all bacteria and stays clean without needing a wash. All you have to do is let the underwear "air out" for a bit after wearing them, and you can safely put them on again the next day.
***

An interesting look at the Texas power debacle...........(H/T Sayomara)

***
There are misunderstood youth around the world it just isn't a USA phenomenon. Wanna be gardener and musician confused for terror planning jihadist.

A man accused of planning a terror attack in Britain has told a court he wanted to become a farmer and aspired to be "like Alan Titchmarsh".

Sahayb Abu, 27, denied planning an atrocity and told the Old Bailey his efforts were focused on starting up a charity that would grow crops for developing countries.

"Honest to God this is what I had planned for my life, I swear to you," he told jurors while giving evidence on Tuesday. "I'm no Alan Titchmarsh but I was trying to get there."

Abu said he watched videos of the veteran gardener and broadcaster "growing stuff, snipping this and snipping that", adding: "I wanted to learn how to do this thing."

The court heard that Abu had searched for information on drip irrigation systems, set up a fundraising page, and wanted to generate food for Somalia and Yemen.
***
Why do you send your children to parochial school? She is only concerned the family may be blackballed from the diocese in Sacramento entirely.

California mom and her husband say it's not fair their three boys were kicked out of a Catholic elementary school because the mom sells access to sexy photos and videos of herself online.

Crystal Jackson, known as "Mrs. Poindexter" online, started an OnlyFans account for her "hot mom" persona and was shocked by how quickly it grew. She posts photos and videos of herself mostly doing "normal mom stuff" around the house while posing in lingerie. Some of the content contains nudity.

"We think of it as artistic or sultry and sexy and fun and playful but certainly nothing hardcore," said Chris Jackson, Crystal's husband, who sometimes takes the photos.

Thanks to her subscribers, Crystal Jackson's OnlyFans account now brings in up to $150,000 per month.

But the mother says last summer, a group of moms from her kids' Catholic school, Sacred Heart Parish in Sacramento, California, started a crusade to get her three boys under the age of 12 kicked out. At one point, anonymous envelopes of Crystal Jackson's photos were sent to the school.

"All these women are talking about you," Crystal Jackson said. "They wanted my kids removed from school, and they were successful in the very end."
***
Government is government. The right hand doesn't know what the left hand knows. And when all else fails, deny, blame others, deny, blame others, deny. Rinse and repeat.

Former Capitol Police Chief Blames Intelligence Breakdown for Jan. 6 Capitol Breach

The former chief of the Capitol Police on Tuesday blamed a breakdown in intelligence ahead of the Jan. 6 breach of the U.S. Capitol.

"I think in exigent circumstances there needs to be a streamlined process for the Capitol police chief, for Capitol Police, to have authority," former Chief Steven Sund told senators during a hearing about the incident.

Sund, who resigned from his post several days after the Capitol breach, remarked that the House and Senate sergeants-at-arms on Jan. 4 allegedly did not respond to a request for assistance. He also requested assistance from the National Guard but was rebuffed.
***

Did President * just release his bank password?
***
THE ONT MUSICAL INTERLUDE

I'm not a big Dee Snier fan. But, he's right.

Dee Snider had some harsh criticism for the Rock & Roll Hall of Fame, claiming the institution is run by "elitist assholes" in a tirade posted to Twitter.

The Twisted Sister frontman's main source of contention seems to stem from the Rock & Roll Hall of Fame's attitude toward metal and hard-rock bands. In the singer's opinion, too many deserving artists from those genres have been overlooked.
AND
Per a YouTube Comment: Cia Lewis 5 years ago This incredibly talented, brilliant rock and roll blues guitarist died at age 70...without getting inducted into the Rock and Roll Hall of Fame. That makes me so fucking mad. The Rock and Roll Hall of Fame is such a crock of shit.
Born on this day: February 23, 1944 - Johnny Winter
American singer and guitarist Johnny Winter who worked with his brother Edger Winter and Rick Derringer. He produced three Grammy Award-winning albums for blues singer and guitarist Muddy Waters. Winter died at the age of 70 on 16 July 2014 in Zurich, just days after playing at the Lovely Days Festival in Austria. via thisdayinmusic.com
***

It is called a "Get a way car" for a reason. Genius Award Winner.

JACKSONVILLE, Fla. – A bank located blocks away from the Jacksonville Sheriff's Office headquarters was robbed Monday by a woman in a motorized wheelchair, authorities said.

The bank robbery was reported about noon at the Regions Bank branch on Bay Street near Laura Street.

Police said the woman showed up to discuss an account, but she got into an argument with a teller that escalated when she threatened to kill everyone in the bank and announced she was robbing the place, according to the Sheriff's Office.
***

Helping the blind, immensely. Tonight's Feel Good Story of The Day.

35 years ago, our son, Jared, was born blind. Fortunately, I learned about her life-changing organization when Jared's teacher of the visually-impaired introduced us to Seedlings Braille Books for Children.

It was founded by Debra Bonde, and although she did not plan to start a nonprofit back in 1984, she ended up helping blind children all over the world.

A shy woman, she just wanted to find a volunteer job she could do without having to talk to anyone. So, she signed up for a braille transcription class in hopes of translating books into braille in the basement of her Detroit home.
***

Tonight's ONT has been brought to you by Emphasis.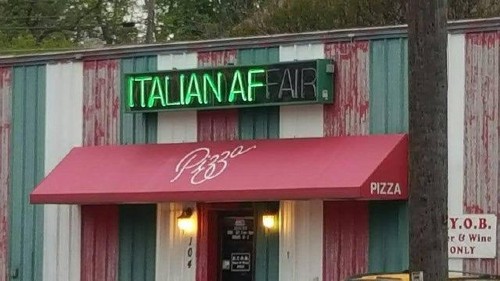 Notice: Posted with permission by the Ace Media Empire, AceCorp, LLC and that silly thing called the First Amendment.

posted by Misanthropic Humanitarian at
10:02 PM
|
Access Comments