« Quarantine Cafe: More Robot Animals and Cats with Digital Buttholes Edition
|
Main
|
The Morning Report - 2/23/21 [J.J. Sefton] »
February 22, 2021
Monday Overnight Open Thread (2/22/21)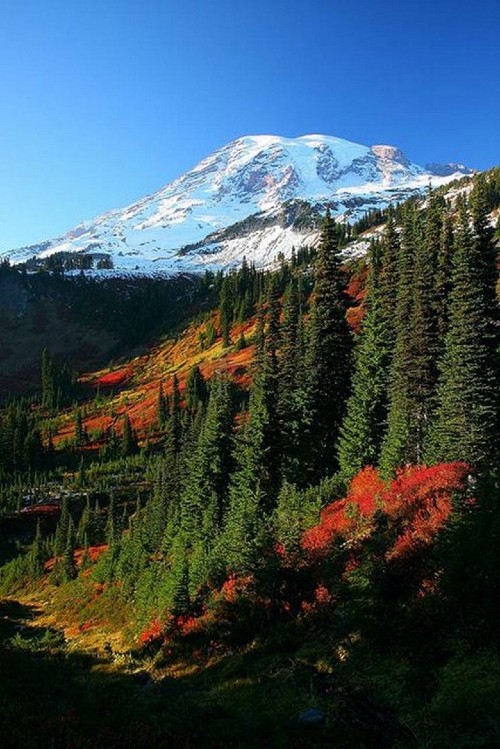 ***
The Quotes of The Day
Quote I

Being told that any disagreement or feelings of discomfort somehow upholds "white supremacy" is not just morally wrong. It is psychologically abusive. Jodi Shaw, Whistleblower at Smith College
Quote II

"He said he thought it'd be fun to drive on the ice. But then he thought it was a parking lot," Allegheny County Police Lieutenant Scott Scherer
Quote III

GOP candidates did very well in the House races. And we know a bunch more Republican senators would have voted to convict President Trump if they had not been so terrified of our wrath. This is good – we want Republican officials in a permanent state of terror over our wrath. Kurt Schlichter
Quote IV

"The Whitmer for Governor campaign has always worked closely with union- and Michigan-based printers, and will continue to do so in the future," Gov. Karen Whitmer's campaign spokesman Christopher Mills
***

Politicians the world over are idiots. And I'm being polite.
EU lawsuit threats dismantled as AstraZeneca contract shows Brussels CAN'T sue over jab
THE European Union waived its right to sue pharmaceutical giant AstraZeneca over delays in coronavirus vaccine deliveries, according to reports.
***

A magic wand? How cool........

***

If Mutual of Omaha's Wild Kingdom was still in production the following would probably make it. Bear vs. Moose. Graphic video

HUNGRY BEAR DRAGS INJURED MOOSE OFF ROAD IN FRONT OF STUNNED DRIVERS
***

OK, I'll admit it, I'm not a big movie guy. Most motion pictures aren't worth my time and/or money. Don't tell that to Martin Scorsese - Il Maestro - By Martin Scorsese Federico Fellini and the lost magic of cinema

Flash forward to the present day, as the art of cinema is being systematically devalued, sidelined, demeaned, and reduced to its lowest common denominator, "content."

As recently as fifteen years ago, the term "content" was heard only when people were discussing the cinema on a serious level, and it was contrasted with and measured against "form." Then, gradually, it was used more and more by the people who took over media companies, most of whom knew nothing about the history of the art form, or even cared enough to think that they should. "Content" became a business term for all moving images: a David Lean movie, a cat video, a Super Bowl commercial, a superhero sequel, a series episode. It was linked, of course, not to the theatrical experience but to home viewing, on the streaming platforms that have come to overtake the moviegoing experience, just as Amazon overtook physical stores. On the one hand, this has been good for filmmakers, myself included. On the other hand, it has created a situation in which everything is presented to the viewer on a level playing field, which sounds democratic but isn't. If further viewing is "suggested" by algorithms based on what you've already seen, and the suggestions are based only on subject matter or genre, then what does that do to the art of cinema?
***

More evidence that former House Speaker and failed VP Candidate Paul Ryan is a Washington D.C. Swamp critter and a bottom feeding piece of trash.

On the opposite political end lay former House Speaker Paul Ryan's Executive Network Partnering Corporation, launched last August. Reports humorously noted that Ryan and his partner, Solamere Capital founder Alex Dunn, had "not selected a target industry" for their SPAC, which essentially meant they were asking for $300 million without knowing what for yet. The SEC filing for ENPC was inspired vagueness:

We have not selected any company to partner with and we have not, nor has anyone on our behalf, engaged in any substantive discussions, directly or indirectly, with any company to partner with regarding a partnering transaction. We may pursue a partnering transaction with any company in any industry.

If you invest in a SPAC, your money goes in an interest-bearing account that can only be used to acquire properties or be returned to you, should the SPAC management team (called "sponsors") fail to acquire properties in the allotted time, usually 18 to 24 months. Sponsors are paid in "founder shares," bought at a discount and usually amounting to 20% of the common stock of the future company, a nice relatively risk-free chunk of change framed as the sponsors' reward for not paying themselves exorbitant salaries during the brief shopping period.
***
Oooops!!! Someone has some 'splaing to do.


Software bugs reportedly keep Arizona inmates jailed past release dates

State law was updated in 2019, but the state's software suite still hasn't been.

A failure to update critical prison management software has kept hundreds of incarcerated people in Arizona behind bars longer than they should be, according to a whistleblower report.

Employees for the Arizona Department of Corrections have known about the bug since 2019, Phoenix-based NPR affiliate KJZZ reported. The flaw follows a change to state law that the software simply cannot handle and has not been updated to deal with.
***

Reason Numero Uno for not ordering food online. Contamination or worse.

A customer has told of his surprise after he received a full bottle of urine as part of a food delivery during lockdown.

Oliver McManus said he received the suspicious-looking yellow liquid with a meal kit from HelloFresh on Sunday morning.

He tweeted the company a picture with the question: "Hey HelloFreshUK, I'll keep it simple: why have I received someone's bottled up piss as part of my order? Look forward to your response on this one."

Mr McManus added: "Give me an address, I'll send it to you and you can have a whiff in case you're sceptical!"
***
How much money do you save if you cook at home? Scientific answer: A Shit Ton!

Intuitively, we all know there are benefits to cooking at home. You can use healthier ingredients, set portions to a reasonable size, avoid food allergies, and of course you can save money compared to ordering restaurant delivery or using a meal kit service.

But just how much money do you save by cooking at home? We decided to analyze our recipe data to find out the true cost of cooking at home from scratch, compared to delivery from a restaurant or a meal kit service.

We analyzed data from Priceonomics customer wellio, a platform that breaks down millions of recipes into single ingredients and matching those to grocery items from local stores. That allows us to measure the ingredient cost for a wide variety of recipes. For 86 popular dinner recipes, we decided to look at the average cost per serving of cooking from scratch and compare it to the cost per serving of ordering from a restaurant or a meal kit delivery service.

We found on average, it is almost five times more expensive to order delivery from a restaurant than it is to cook at home. And if you're using a meal kit service as a shortcut to a home cooked meal, it's a bit more affordable, but still almost three times as expensive as cooking from scratch.

When cooking at home, you'll save a substantial amount of money on carb-based meals like pasta or pizza, and you'll save the most on protein-based meals when compared to ordering from a restaurant or meal kits.
***
The push for renewable energy is fraught with idiocy. The Law of Unintended Consequences once again rears its ugly head.

Researchers imagine it might be possible to transform the world's largest desert, the Sahara, into a giant solar farm, capable of meeting four times the world's current energy demand. Blueprints have been drawn up for projects in Tunisia and Morocco that would supply electricity for millions of households in Europe.

While the black surfaces of solar panels absorb most of the sunlight that reaches them, only a fraction (around 15%) of that incoming energy gets converted to electricity. The rest is returned to the environment as heat. The panels are usually much darker than the ground they cover, so a vast expanse of solar cells will absorb a lot of additional energy and emit it as heat, affecting the climate.

If these effects were only local, they might not matter in a sparsely populated and barren desert. But the scale of the installations that would be needed to make a dent in the world's fossil energy demand would be vast, covering thousands of square kilometers. Heat re-emitted from an area this size will be redistributed by the flow of air in the atmosphere, having regional and even global effects on the climate.
***

So you don't believe snow is real? Come on up and visit us and I'll convert your sorry ass you.

Have you seen those viral videos on TikTok and Twitter where users are burning snow to "prove" that it's actually fake? Needless to say, the snow is real. The viral videos actually show a perfectly normal reaction to placing the flame of a lighter or match against a snowball. But that hasn't stopped these videos from racking up millions of views.

Who's creating this "fake" snow that's falling from the sky all around the world, according to the conspiracy theorists? Bill Gates, of course, the evil puppetmaster behind so many of the world's ills right now—from the covid-19 pandemic to secret tracking chips inside all of the world's coronavirus vaccines.

Yes, conspiracy theorists with smartphones are really worried about being constantly tracked through their... vaccines. And it's not just Bill Gates. Some people believe China is in on the whole conspiracy, sending fake snow to the U.S. in an effort to convince Americans climate change is real. China may have even done this to make Ted Cruz look bad, according to some conspiracy theorists.
***
The ONT Musical Interlude
On this day: 22 Feb 2002
Drummer Ronnie Verrell died aged 76. Worked with The Ted Heath Orchestra and The Syd Lawrence Orchestra. Provided the drum licks for Animal in The Muppet Show. When American drummer Buddy Rich, (one of Verrell's heroes), guested on the show, Verrell (as Animal) had a drumming duel with Rich, and won after Animal smashed a snare drum over Rich's head. via thisdayinmusic.com
AND
***
Having your ass handed to you by a rug. Genius Award Winner - 1st Runner Up.
***
I said, "Let's go through the drive-thru and not let's make a drive through.Genius Award Winner.


FAIRFIELD — A Bridgeport woman has been charged after she slammed into the McDonald's on Post Road late last month while on cocaine and PCP, police ssaid.

Police released footage of the incident on Tuesday, saying it happened around midnight on Jan. 29.
***
92 years young and still a stud. Tonight's Feel Good Story of The Day.

It was just three degrees outside when 92-year-old Bella Vista resident Leroy Kostka began shoveling snow in Jen Sheridan's driveway.

"Everyone should have a 92-year-old neighbor-hero who brings a snow shovel and shovels your driveway and front porch off," Sheridan wrote in Facebook post.

Leroy, a World War II Air Force veteran, married the love of his life, while serving in Germany. After the war, Anni and Leroy returned to the states, and eventually retired in Bella Vista.

"They've been here nearly 30 years," said Sheridan. "The entire neighborhood loves them dearly, from 20-somethings to 80-year-old widows."

"I love this man," one user commented.

"What a stud," wrote another.

Sheridan added thet Leroy often comes by to play with her dog, Maggie. She says Leroy and Anni are a local treasure.
***

Tonight's ONT has been brought to you by ONT Carpe Diem.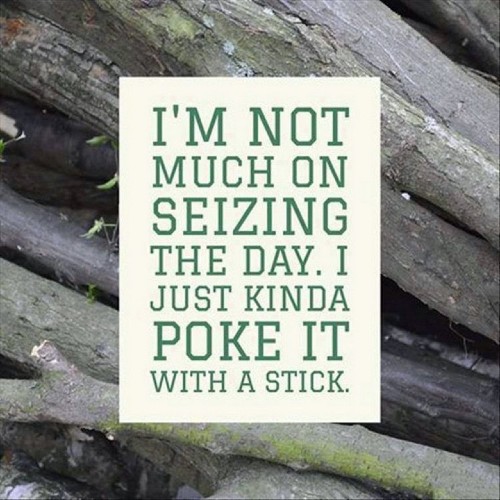 Notice: Posted with permission by the Ace Media Empire and AceCorp, LLC. ONT tips, loose change, drink tokens and burner phones to petmorons at gmail dot com. Complaints, pissing and moaning to someone who cares.

posted by Misanthropic Humanitarian at
09:58 PM
|
Access Comments