« Re-Education Camp Cafe: Funeral for a Friend Edition
|
Main
|
The Morning Report - 2/18/21 [J.J. Sefton] »
February 17, 2021
Wednesday Overnight Open Thread (2/17/21)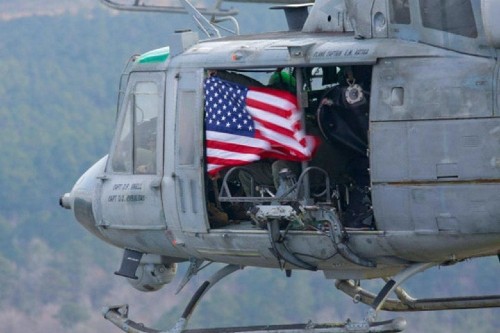 ***
The Quotes of The Day
Quote I

"We hear you out there applauding essential workers. We see the big show you make of thanking us. But to be honest, that hasn't translated into changes for my life. We were living on a razor's edge long before Covid-19 hit South Carolina. And we're living on it still,"Taiwanna Milligan, a McDonald's worker in Charleston who makes $8.75 an hour after working at the restaurant chain for eight years
I hate to break it to you Taiwanna. The problem isn't the minimum wage. The problem is you.
*

Quote II

"We are extremely pleased with Judge Furman's thoughtful, thorough and detailed decision," Benjamin Finestone, a defense attorney
I bet you are, Counselor.
*

Quote III

All of us who labored in his shadows owe it to him to continue the fight.

To modify Rush's tag line: Talent returned to God. Mark Steyn
***

I don't recall the exact year, 1989 perhaps. The Fabulous Mrs. Mis. Hum and I traveled to Milwaukee. Our visit was to the old MECCA to see the Rush To Excellence Tour. Quite a show that night.
I remember when I first heard Rush, here's a guy who was saying what I was thinking. He was quite the entertainer, roller and shaker and philanthropist. He will be sorely missed. RIP Rush Limbaugh.
***

No word from The Lincoln Project if this guy was a roving correspondent for them.

Police in Thailand have arrested a top child modelling agent after a raid at his office allegedly uncovered more than half a million images related to child sexual abuse, involving at least 40 minors from the country and thousands of children from around the world.

Danudet Sangkaew, 23, goes by the nickname "Nene" and ran one of Thailand's top modelling agencies.

According to a Channel News Asia (CNA) report, the victims are all male minors aged between six and 15.

Thailand's department of special investigations (DSI) said an 11 February raid at the Nene Modelling Agency in Pathum Thani province, following a tip-off from Australian police, recovered pictures on a computer hard drive of child sexual assault and abuse.
***

Go to work and leave your kids alone? Or game the system and live off welfare? You make the call.

t least 2.3 million women have been forced from the workforce during the pandemic, many due to closed schools and a lack of child care.

So after one Ohio mother was arrested on charges of child endangerment for allegedly leaving her young kids in a motel room while she tried to go to her job at Little Caesars, sympathetic people rallied to support her.


A GoFundMe for the 24-year-old mother, Shaina Bell, had garnered more than $50,000 in donations as of Tuesday morning. The fundraiser describes Bell as a single mom to three children who needs "permanent and safe housing."

"This is a sad story. Arresting single parents in cases like this only furthers the goalpost for them," one GoFundMe donor wrote on the fundraiser page for Bell. "An arrest can mean a loss of job & income, court fees, time away from work and barriers for future employment. I hope this young lady is able to get on her feet and get housing for her and her children."
***
Ace made Instapundit today. Kaboom revisited.
***

Ya know what? I don't give a fuck anymore.

Transgender Fighter Who Broke Woman's Skull in MMA Ring Has Now Been Called the 'Bravest Athlete in History'
***

I poke fun of living in The Frozen Tundra. It does take a toll on occasion. But, when it comes to single digit temperatures and snow, it's not funny for those living in the south. My heart goes out to you. Stay safe. Texans Are Sharing Crazy Pics Of How They're Dealing With Record Low Temps (30 Pics)
***

But, but, but, but. It's for the kids!
***

If they want to live like animals. Let them live like animals.


Portland police officers 'guarding' Fred Meyer dumpsters as residents seek discarded food

Roughly a dozen Portland police officers faced off with a small group at a Northeast Portland Fred Meyer on Tuesday after people tried to take food that had been thrown away.

Workers at the Hollywood West Fred Meyer threw away thousands of perishable items because the store, like many others, had lost power in an outage brought on by the region's winter storm.

Images on social media showed mountains of packaged meat, cheese and juice, as well as whole turkeys and racks of ribs that had been tossed into two large dumpsters near the store.
***
The ONT Musical Interlude
On this day: 17 Feb 1975
AC/DC released their debut album 'High Voltage'. The album featured a cover of 'Baby, Please Don't Go' a blues song first recorded by Big Joe Williams and 'She's Got Balls' which was written about singer Bon Scott's ex-wife Irene - the first AC/DC song for which he wrote lyrics. via thisdayinmusic.com
AND
On this day: 17 Feb 2014
American musician and sound engineer Bob Casale, best known as a guitarist and keyboardist in the new wave band Devo died of heart failure in Los Angeles, California. He engineered the first solo album for Police guitarist, Andy Summers. via thidayinmusic.com
***
Tonight's Genius Award Winner.
***
Stepping up in cold weather to help animal. Tonight's Feel Good Story of The Day.

Volunteers Rescue Thousands Of Sea Turtles From Texas Freeze


Volunteers have saved thousands of "cold-stunned" sea turtles near South Padre Island in Texas after a record-breaking winter storm brought freezing temperatures to the region.
***

Tonight's ONT has been brought to you by Unusual Products.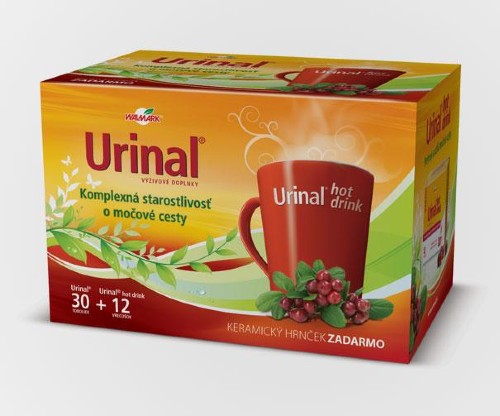 Notice: Posted with permission by the Ace Media Empire and AceCorp, LLC. The ONT often copied but never replicated. Serving your ONT needs since 2008.


posted by Misanthropic Humanitarian at
10:00 PM
|
Access Comments