« Re-Education Camp Cafe: Flashback 1981 Edition
|
Main
|
The Morning Report - 2/17/21 [J.J. Sefton] »
February 16, 2021
Tuesday Overnight Open Thread (2/16/21)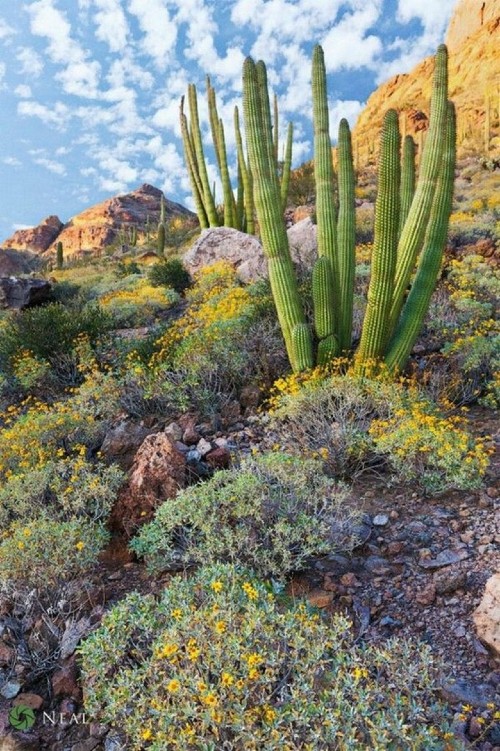 ***
The Quotes of The Day
Quote I

"It's certainly on-brand for criminal-coddling Democrats, but the rest of America will find it disturbing that a murderous gang member is holding a prominent position with the DCCC." NY State GOP Chairman Nick Langworthy
*

Quote II

"Let me say that again: 60% of our emissions that need to be reduced come from you, the person on your street, the senior on fixed-income. Right now, there is no bad guy left, at least in Massachusetts, to point the finger at and turn the screws on and now break their will, so they stop emitting. That's you. We have to break your will." David Ismay, Massachusetts, undersecretary for climate change
*
Quote III

I hope you have all mastered the official Socialist jargon which our masters, as they call themselves, wish us to learn. You must not use the word "poor"; they are described as the "lower income group." When it comes to a question of freezing a workman's wages the Chancellor of the Exchequer speaks of "arresting increases in personal income." The idea is that formerly income taxpayers used to be the well-to-do, and that therefore it will be popular and safe to hit at them. Sir Stafford Cripps does not like to mention the word "wages," but that is what he means. There is a lovely one about houses and homes. They are in future to be called "accommodation units." I don't know how we are to sing our old song "Home Sweet Home." "Accommodation Unit, Sweet Accommodation Unit, there's no place like our Accommodation Unit." I hope to live to see the British democracy spit all this rubbish from their lips. W. S. Churchill, 1950, 8 February, Cardiff
(H/T Isophorone Blog)
*

Quote IV

I mean, I'm sorry. I'm really — I'm honestly not trying to evade your question, but I'm not really sure of all the details of that, and I think if I make a statement, it probably could either be incorrect or taken out of context. So, I prefer not to comment on that." Dr. Anthony Fauci
*
Quote V

"I absolutely believe in the marrow of my bones that he will be our nominee in 2024. He will come back to us. We will have a sweeping victory in 2022. And he'll lead us in 2024." Steve Bannon
*
Quote VI

Mitch is a dour, sullen, and unsmiling political hack, and if Republican Senators are going to stay with him, they will not win again. He will never do what needs to be done, or what is right for our Country. President Donald J. Trump
***
Today we had our first day over 10 degrees since February 5th.......

***
The boy who cried wolf Murder. I wish I could have my road and driveway plowed for $4.30.
Man Phones Police to Confess to Fake Murder in Hopes of Having Road Cleared of Snow
After having the road to his home blocked by heavy snowfalls, a Ukrainian man decided to call police and confess to a fictitious murder, in hopes that they would clear the road in order to reach him.
According to police sources, on Saturday, February 13 an unnamed man from the village of Grybova Rudnya, in Ukraine's Chernihiv region, phoned the national emergency number and confessed to a gruesome murder. He said that he and his stepfather had gotten into an argument, and he had ended up stabbing the elderly man repeatedly in the chest with a knife. The victim had collapsed, and was not breathing. The self-confessed attacker added that he was willing to turn himself in, if police could reach his home.
***

Will this Electric Vehicle take off? Just ask Mr. Nancy Pelosi and all of the insider traders of the swamp.

TheThe Chevy Bolt is undergoing a growth spurt. General Motors unveiled two new versions of the Bolt on Sunday: an updated Bolt EV hostaback with longer range and new high-tech features, and the brand new Bolt EUV — essentially a compact SUV — with more legroom room and less range than the Bolt EV.

Due out this summer, the refreshed Bolt EV will sell for $31,995 — or about $5,000 less than the current model year Bolt EV. The Bolt EUV (which stands for "electric utility vehicle") will also be less expensive, costing $33,995. A limited-edition "Launch" version, with unique wheels, special badging, and an illuminated charge port, will be available for $43,495. The Bolt EV and EUV were expected to go into production at the end of 2020 but were delayed until this year due to the coronavirus pandemic.
***
Yes, yes. The news since November 3rd has been depressing. Here's an early Feel Good Story of The Day.

At least 30 Taliban militants have died in Afghanistan after they blew themselves up during a bomb-making class.

The Khaama Press News Agency said the fighters died when Improvised Explosive Devices (IEDs) they were learning to construct exploded inside a mosque, quoting a release from the Afghan Army's 209th Shaheen Corps.

The blast happened on Saturday morning at a mosque in the village of Qultaq in the Dowlatabad district of Balkh province.

The fighters included six foreign nationals.

Endless war Neo-con whores hardest hit.
***
***

We covered this "Genius Award Winner" last week in The Quotes of The Day. Woman who sprayed hair with Gorilla Glue debuts new look after surgery

Tessica Brown tangled herself into a sticky situation after styling her hair with Gorilla Glue

The right haircut can change your life.

Tessica Brown's tresses are finally free, after previously styling her hair with Gorilla Glue and tangling herself into a sticky situation when the product wouldn't budge. The Louisiana woman went viral on social media for documenting her struggles to remove it, but only found relief following a successful procedure with a plastic surgeon in Los Angeles.

Now Brown — probably feeling brand-new — has debuted a sleek new look to start fresh. On Sunday, the 40-year-old visited a local barbershop in her home state for a trim and style, TMZ reports. The makeover at Below Zero in Violet was said to be free of charge, as the professionals empathized with her now-viral plight

I still don't know how you spray that product in your hair.
***

I enjoy reading Larry Correia. I especially enjoy it when he skewers the left.

FISKING THE WAPO EDITOR WHO IS SAD HE DOESN'T GET TO ACT LIKE THE MAFIA ANYMORE

Sorry. My title is misleading. The mafia has more honor and dignity than the American news media.

Darn it. I have a book deadline. I should be working on that instead. Only Mike sent me this article last night telling me that it was so goofy I'd have to fisk it. And damn it, he was right. This is one of the most pretentious articles I've ever read. I'm actually in awe of what a piece of shit this guy is. As usual the original is in italics and my response is in bold.

It's from here: https://archive.is/vrFAY#selection-361.0-683.204

Washington Post public editor: the powerful have realized they don't need the Post

Correction. Nobody needs the Post.

By Hamilton Nolan

OCTOBER 20, 2020

I'm actually bummed I missed this back in October, but at the time I was too busy writing about things like Crackhead McStripperbang (aka Hunter Biden) being a complete piece of shit taking massive bribes from Communist China, because illustrious news publications like the Washington Post weren't covering that story for baffling and inexplicable reasons.
***
The following falls into the category of The ONT Is Always Looking Out For You. TM What is a nap for $500 Mis. Hum!

Working from home? If so, you'd be forgiven for suffering the occasional productivity slump. While remote working comes with many benefits, from flexibility to improved work-life balance, being in your home environment can be distracting and uninspiring.

If you can relate to this, it's time for you to harness your lunch hour. Many skip their lunch break to counteract any time lost to lapses in motivation, but by doing this, your productivity is likely to suffer more later in the day. Here are a few things you can do at lunchtime to leave you feeling recharged.
***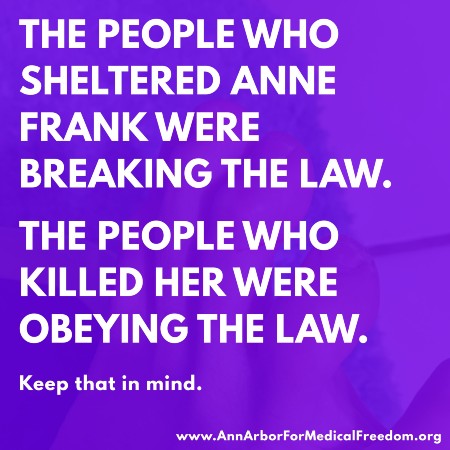 ***
This sounds delicious. I would give it a try. Hint, hint Fabulous Mrs. Mis. Hum ;)Washington Pie, actually a cake, but what the hell.


IN 1895, WASHINGTON PIE WAS such a popular recipe that it was also a metaphor. Leading up to Independence Day festivities in Grand Rapids, Michigan, an article in The Michigan Tradesman used the dessert to explain a way to keep the town's raucous paraders in line, suggesting that they make, "a sort of Washington Pie with that part of the procession—a layer, say, of traveling men and then a filling of Salvation Army jam, and so on, with the brass band by way of frosting."

Washington Pie (Pie Crust Version)
For the crust:
4 prepared pie crusts (You'll need this much dough to fully line a standard loaf pan.)

For the filling:
½ 8-inch layer cake, cut into cubes
¼ cup raisins
¼ cup chopped walnuts or pecans
3 eggs
2 cups milk
Zest of one orange
½ teaspoon ground cinnamon
½ teaspoon ground ginger
¼ cup sugar

1. Preheat the oven to 375° F. Line a standard 8 ½-inch by 4 ½-inch loaf pan with pie crust and chill in the refrigerator while you prepare the filling.

2. In a large mixing bowl, combine the cake cubes, raisins, and chopped nuts.

3. In a smaller bowl, whisk together milk, eggs, orange zest, cinnamon, ginger, and sugar. Pour over the cake cube mixture and soak for 10 minutes.

4. Fill the pie crust with the soaked cake cubes and remaining custard, then top with an additional layer of pie crust and crimp the edges. Make four to six diagonal slashes in the top crust.

5. Bake for 45 to 50 minutes, until the crust is golden brown and the filling is set but still has a bit of a wobble. Cool in the loaf pan, then turn out and cut into slices.
***

Deep thoughts by Lewis Black. NSFW-Language
***

Corrections and rehabilitation not working well in Washington.

A man has found himself back behind bars for allegedly carjacking a 16-year-old girl just 20 minutes after he was released from prison.

The incident occurred on Saturday, Feb. 13 in Spokane, Washington, when the Spokane Police Department received a call at 10:28 p.m. from the Browne's Addition neighborhood of the city reporting a carjacking, according to a statement from the Spokane Police Department.
***

If the following story is true. I know what I would do. Fire their sorry ass.

Office Thief Sparks Hilarious Passive-Aggressive Kitchen Note War

Working in an office is very rewarding, except when someone decides to steal your lunch. That is exactly what happened in this office, but wait until you see what actually happens at the end.

It all started after the sandwich was stolen and a simple note demanding it back.
***

I was going to use the following link on Saturday night. However after last night's comment by ALH about what she should purchase for her husband's birthday gift. She implied he had just about everything. My guess he doesn't have this. The Poop Knife.

There's Now a Poop Knife That Will Help You Get Your Poo Down The Toilet
There's probably somebody in your life who has poops so humongous that there's just no real way of getting them down the toilet without some sort of personal intervention. Poop Knife is the perfect gift for them!
***
The ONT Musical Interlude
On this day: 16 Feb 2005
Kid Rock was arrested for allegedly punching a DJ at a strip club in Nashville, Tennessee. Police were called to the incident but Rock escaped from the club. Shortly after, he was pulled over by an officer who got an autograph but did not do a breath test despite smelling alcohol. (The officer has since been fired). The star was eventually arrested a few hours later, taken to the night court and released on $3,000 (£1,600) bail. via thisdayinmusic.com
AND
Born on this day: 16 Feb 1935
American singer-songwriter, producer, actor, and politician Sonny Bono, who had the 1965 UK & US No.1 single 'I Got You Babe', as Sonny & Cher. Bono began his music career as a songwriter at Specialty Records, where his song 'Things You Do to Me' was recorded by Sam Cooke, and went on to work for record producer Phil Spector in the early 1960s. He was mayor of Palm Springs, California, from 1988 to 1992, and the Republican congressman for California's 44th district, serving from 1995 until his death in 1998. He was killed on 5 January 1998, aged 62, in a skiing accident. via thisdayinmusic.com
AND
***

Posthumous Genius Award Winner.

An 83-year-old man has drowned at a golf course in Florida, police say.

The individual had entered a pond to try to retrieve a hat while playing a round at the Wycliffe Golf & Country Club in Wellington Saturday, according to the Palm Beach County Sheriff's Office.

Deputies told the Palm Beach Post that at some point, the man started to thrash around and went underwater.
***

Self-defense is a right. Tonight's Feel Good Story of The Day.


GOLDSBORO, N.C. — A suspect who forced his way into an apartment was fatally shot by a 12-year-old inside the home according to WWAY3. Goldsboro police say the incident happened about 12:30 a.m. Saturday when two masked people forced their way into the residence.


The suspects demanded money and shot a 73-year-old woman. However, in an unimaginable act of bravery, police say a 12-year-old who was inside the residence shot at the intruders causing them to flee
***

Tonight's ONT has been brought to you by Phraseology.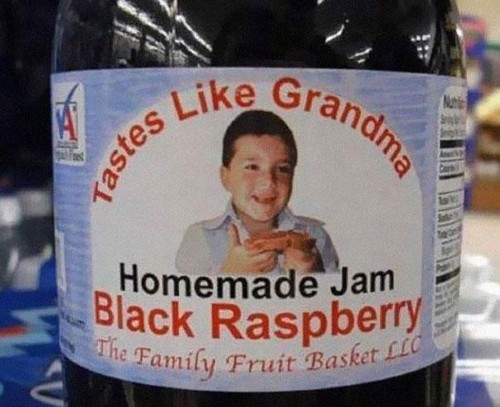 Notice: Posted with permission by the Ace Media Empire, AceCorp, LLC and Data Reduction Clerks.

posted by Misanthropic Humanitarian at
09:53 PM
|
Access Comments