« EMT 2/14/21
|
Main
|
Gloves Off! This Is How It Is Done: Michael van der Veen Refuses To Accept The Media Narrative »
February 14, 2021
Sunday Morning Book Thread 02-14-2021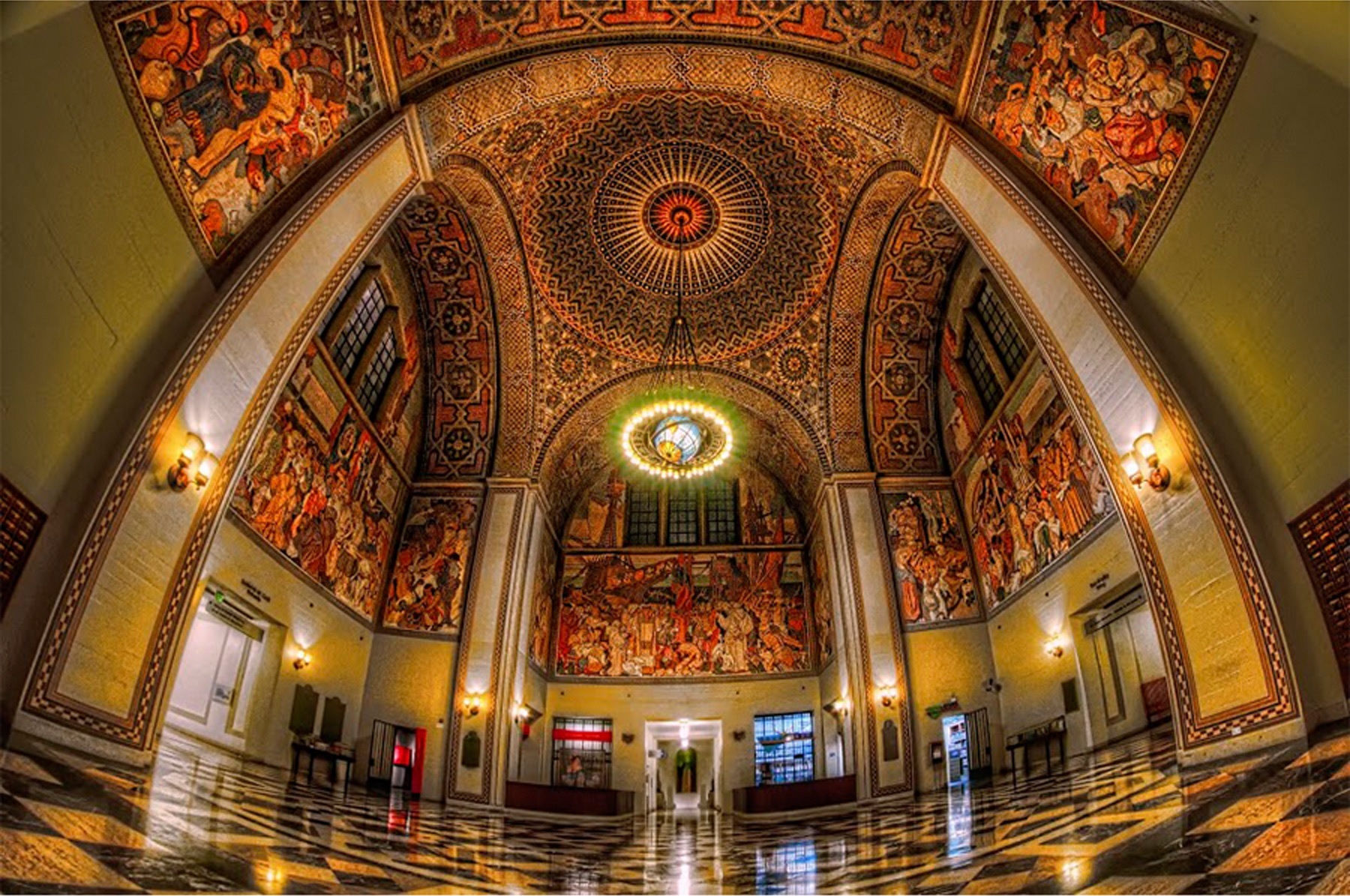 Foyer, Central Library, Los Angeles, CA

Good morning to all you 'rons, 'ettes, lurkers, and lurkettes, wine moms, frat bros, crétins sans pantalon (who are technically breaking the rules). Welcome once again to the stately, prestigious, internationally acclaimed and high-class Sunday Morning Book Thread, a weekly compendium of reviews, observations, snark, witty repartee, hilarious bon mots, and a continuing conversation on books, reading, spending way too much money on books, writing books, and publishing books by escaped oafs and oafettes who follow words with their fingers and whose lips move as they read. Unlike other AoSHQ comment threads, the Sunday Morning Book Thread is so hoity-toity, pants are required. Even if it's these pants which look like they're probably jodhpurs from the future.


Pic Note:
http://wcsa.world/news/world-copyright-academy/top-100-largest-libraries-in-the-world-p18-los-angeles-public-library-los-angeles-california
The Los Angeles Public Library system (LAPL) serves the residents of the City of Los Angeles. With more than six million volumes, it serves the largest population of any publicly funded library system in the United States.

The interior of the Los Angeles Public Library is truly awe-inspiring, thanks in no small part to Dean Cornwell's colorful lobby mural, which represents the history of California in four sections and was completed in the early 1930s. The original building, opened in 1926, was designed by distinguished Neo-Gothic architect Bertram Grosvenor Goodhue, who chose to imbue the work with ancient Egyptian-influenced elements such as the mosaic pyramid at the top along with Mediterranean Revival-style features.
Heh. That's what they want you to think. But, some say, behind these magnificient decorative features, the architecture of the library suggests a darker, more sinister, purpose:
Most touristic pamphlets describe the building's design to be inspired by "ancient Egyptian and Mediterranean Revival architecture". As we will see, this choice of design is not simply an aesthetic one, it rather recalls ancient mystery schools of Antiquity. In fact, after decoding the library's many esoteric features, we can safely say that the building is mainly inspired by Freemasonry, which is, in turn, heavily steeped in ancient Egyptian and Mediterranean occultism.

The Library's tiled pyramid, two sphinxes, celestial mosaics and other details turn this public space into a true occult temple. Furthermore, the library is definitely built with an elitist state of mind. The true meaning of the art on display seems to be solely intended for initiates of secret societies and not the masses.
"What's OM blathering on about now?" I can hear some of you say. In one of the comments on the Wednesday rant, a commenter had linked his nic to this site, which seems to be about explaining the occult influences behind-- well, pretty much everything, actually The site's motto is a quote from Confucius, ""Signs and symbols rule the world, not words nor laws."" So, for example, there's The Occult Symbolism of the Vatican's 2020 Nativity Scene, and when you're done with that, there's Mariah Carey's Sister Accuses Mother Of Abuse During Satanic Rituals. The problem is, of course, once you start looking for satanic conspiracies behind everyday objects and events, you'll get to the point where you can never not see them. If you always think they're going to be there, you will always find them, and you can easily drive yourself mad obsessing over them.
So stop doing that. It's unhealthy.
But if you want to go there, you can always buy their e-book, The Vigilant Citizen E-Book, which is a compilation, in pdf format, of 172 articles with over 2555 fully illustrated pages that the site has published since its launch back in 2008.
However, I don't recommend it.


It Pays To Increase Your Word Power®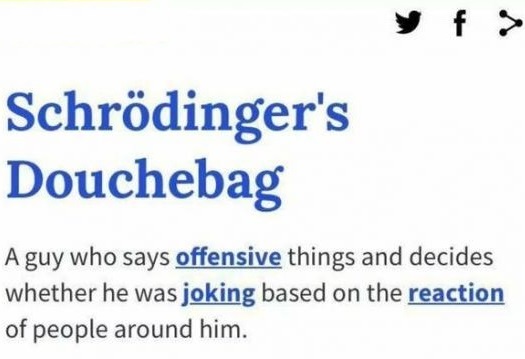 Heh. It seems that the Bible has something to say about this sort of thing:
Like a madman who throws firebrands, arrows, and death is the man who deceives his neighbor and says, "I am only joking!"
--Prov. 26:18-19
"You can never get a cup of tea large enough or a book long enough to suit me."
--C.S. Lewis
(h/t Novelicious)


And Speaking of Really Big Books:
I've had this article, Really, Really Big Books: A Reading List open in a browser tabl for 2 or 3 weeks now and so I now I forget if I stumbled on it myself or one of you morons tipped me off. If the latter, then thank you, and I apologize for forgetting your identity.
Anyway, the article is just a compilation of some really big books the author thinks are worth reading, including some multi-book series. I have no idea who the author is, but if you're looking for a long read for rainy Sunday afternoons, perhaps this list might be worth checking out. Here are a couple that caught my eye:
Canadian-born New Zealander Catton won the 2013 Booker for what The New York Times Book Review called "a lively parody of a 19th-century novel." That may be true, but the real trick Catton pulls off is that readers won't feel these 848 pages are a parody, rather a complicated, complex, and funny ripping yarn.
Here is the Amazon blurb for Catton's novel, The Luminaries:
It is 1866, and Walter Moody has come to stake his claim in New Zealand's booming gold rush. On the stormy night of his arrival, he stumbles across a tense gathering of 12 local men who have met in secret to discuss a series of unexplained events: a wealthy man has vanished, a prostitute has tried to end her life, and an enormous cache of gold has been discovered in the home of a luckless drunk. Moody is soon drawn into a network of fates and fortunes that is as complex and exquisitely ornate as the night sky.

Richly evoking a mid-nineteenth-century world of shipping, banking, and gold rush boom and bust, The Luminaries is at once a fiendishly clever ghost story, a gripping page-turner, and a thrilling novelistic achievement. It richly confirms that Eleanor Catton is one of the brightest stars in the international literary firmament.
The Kindle edition is decently priced at $8.99, so it might be worth consideration.
Or, for something a bit more exotic, there's the 900+ page Sacred Games by Vikram Chandra, a novel of modern-day India which
...draws the reader deep into the life of Inspector Sartaj Singh—and into the criminal underworld of Ganesh Gaitonde, the most wanted gangster in India.

Sartaj, one of the very few Sikhs on the Mumbai police force, is used to being identified by his turban, beard and the sharp cut of his trousers. But "the silky Sikh" is now past forty, his marriage is over and his career prospects are on the slide. When Sartaj gets an anonymous tip-off as to the secret hide-out of the legendary boss of G-Company, he's determined that he'll be the one to collect the prize.
This novel draws inspiration from "the classics of nineteenth-century fiction, mystery novels, Bollywood movies and Chandra's own life." Bollywood movies? I can't imagine a police detective chasing a criminal down some seedy Mumbai street and then suddenly the pursuit turns into a show-stopping dance number.
Anyway, the Kindle edition is < $10, not bad, and you can always watch the Netflix series they made out of it if you feel so inclined.


Who Dis: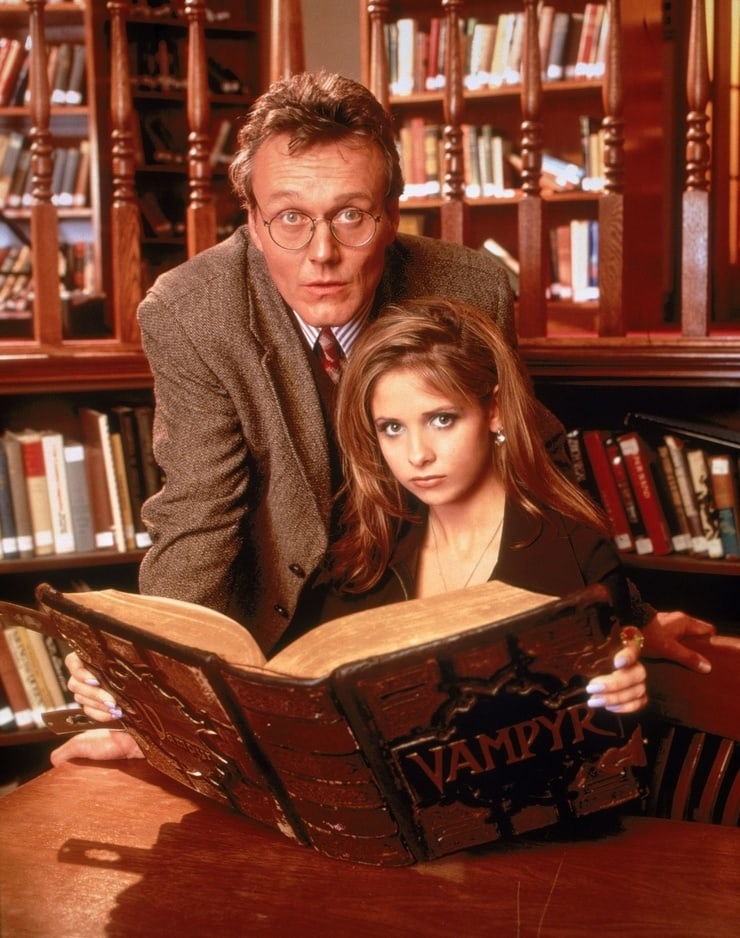 (Last week's 'who dis' was the actress known as "the working man's Marilyn Monroe",
Jayne Mansfield
.


Moron Recommendations
In a book thread back in 2016, I included this recommendation from moron author OldSailor's Poet:
I read [a novel] called Domino for my cover designer Kia Heavey. It was fabulous. She wrote it. It was an allegory for freedom, socialism and communism using a farm cat and rats. It was probably one of the coolest books I have ever read.
So that was then, and this is now: earlier in the week, the author, Ms. Heavey contacted me, and is re-releasing it:
It won a Kindle Scout award and was published by Kindle Press in 2015. I got the rights back, did a light re-edit, and got a new cover and layout, and now I am finally getting it back onto Kindle! The official relaunch date is tomorrow (Feb 9, 2021) but it already went live on 9/4/21. I am keeping the price at 99¢ for the entire month of February. (It will go up to $2.99 in March.)
She says the book has been described as "a cross between Watership Down and Animal Farm." When I read that, I thought, oh, that's interesting, that means this is a book that the morons are probably going to like. And when I scrounged up the 2016 book thread, I discovered that the guy who made that WD-AF comparison was me. Kind of funny, that.
Anyway, here is a blurb:
Domino has always relied on tooth and claw to keep the barnyard vermin-free. When he's not on patrol, his main concerns are prowling with housecat friends and trying to impress the mysterious, lethal female who lives in the nearby woods.

When a brilliant and charismatic tom moves into the neighborhood, purring strange notions and introducing new "friends," Domino soon learns there's no way to bite or scratch a poisonous idea. As the evil grows, once-proud felines renounce their very identities in fear, life-long friends become unrecognizable, and the natural order is turned upside-down. Locked in a deadly rivalry, Domino must rely on his wits to save his family, his territory, and a time-honored way of life from the bloody scourge that descends.

A tale of courage, strength, and love, DOMINO is a bracing tonic for a world gone mad.
As the author says, Domino is available on Kindle during the entire month of February for 99 cents. I snapped it up. Maybe you should, too.
Also available in paperback.
___________
Moron lurker (I think) Lirio100 emailed a recommendation:
I just finished reading Science Fictions by Stuart Ritchie. It's an overview of the problems with science, for example--replication, p-hacking, researcher bias, computer modeling, quite a few things. It is an overview in that while it's 353 pages only 253 or so is text, the rest are footnotes for each chapter.
The full title of this book is Science Fictions: How Fraud, Bias, Negligence, and Hype Undermine the Search for Truth. The Amazon blurb is lengthy, but here's the starting paragraph:
Science is how we understand the world. Yet failures in peer review and mistakes in statistics have rendered a shocking number of scientific studies useless – or, worse, badly misleading. Such errors have distorted our knowledge in fields as wide-ranging as medicine, physics, nutrition, education, genetics, economics, and the search for extraterrestrial life. As Science Fictions makes clear, the current system of research funding and publication not only fails to safeguard us from blunders but actively encourages bad science – with sometimes deadly consequences.
Lirio100 also adds:
There is one caveat though, and considering the subject it's quite funny, in a black humor kind of way. His last chapter contains something of a mini rant about what he's said shouldn't be used to disparage or criticize climate science.
This is very interesting. Apparently, the author is suggesting that AGW climatology is the only branch of science that's guaranteed to be completely immune from the Fraud, Bias, Negligence, and Hype listed in the subtitle of his book. Or, more succinctly, hearing your philosophy prof announce to the class "all truth is relative, except for this truth I'm telling you right now."
Which sounds like another variant of "rules for thee, but not for me."
But Lirio100 recommends the book, anyway.
___________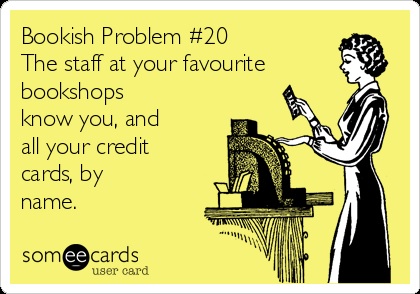 Books By Morons
Moron lurker Setsoru e-mailed in a description of his own, recently published fantasy novel, Pride Doesn't Float, which is
...set in a world similar to J.R.R. Tolkein's Lord of the Rings. The story focuses on the recently much maligned and disrespected dwarves and their conflict with the orcish tribes. The story of the battles between the Khazad and the Uruk-hai is told from both side's viewpoints, translated from their native languages.

Because dwarves mostly pursue their lives hidden underground beyond the reach of men, and beneath the notice of elves, little that is commonly understood is true. Most of what is considered real is a purposeful deception on the part of the dwarves. The Khazad have a reclusive nature and they hide a terrible secret. Their need for secrecy is so profound that they don't share even their true names with strangers and no non dwarf has ever heard them speak in their native language. So it is understandable that much of the dwarve's true history has been distorted by the ignorance of men or ignored because of the disdain of elves. This story shines a light in the dark underground caverns of the Khazad strongholds.
Pride Doesn't Float: The Clockwork Tree Conspiracy Book #1 is available for $3.99. The "Look Inside" sample text provided by Amazon is quite generous.
___________
Another e-mail I received late Saturday:
I'm a moron-in-good-standing. My idiot sister and I have written a novella in advance of a book series, which is available on Kindle Unlimited for free, and a couple bucks if they want to buy it from Amazon. The novella, The Crypt of the Magi, is an undead parody of the O. Henry short story, "The Gift of the Magi."
The Crypt of the Magi: A Benny and Gus Ghoul Story (The Ember Years). Here is their pitch:
Benny and Gus are disgusting.

But in a charming way.

These guys are ghouls, living in a forgotten crypt . . .

. . . quietly obsessing about Martha Stewart, the meaning of Christmas, and whether the corpse buried in section 3C is ripe enough to be eaten yet.

When Benny magically summons Martha Stewart one dreary Christmas Eve, what will happen when he gets more than he bargained for?

Will he survive?

More importantly, will Christmas ever be the same?

You will want to read this hilarious story, because who doesn't love vile monsters, hideous Krampuses, gorgeous ghosts, and a spot or two of dry wit (or appalling attempts at humor).

Buy this horror comedy novella now!
The Kindle version is only $2.99.
___________
So that's all for this week. As always, book thread tips, suggestions, bribes, insults, threats, ugly pants pics and moron library submissions may be sent to OregonMuse, Proprietor, AoSHQ Book Thread, at the book thread e-mail address: aoshqbookthread, followed by the 'at' sign, and then 'G' mail, and then dot cee oh emm.
What have you all been reading this week? Hopefully something good, because, as you all know, life is too short to be reading lousy books.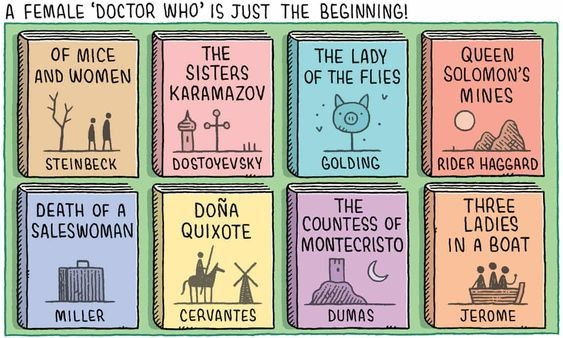 posted by OregonMuse at
09:00 AM
|
Access Comments