« Mid-Morning Art Thread
|
Main
|
Why Are the Feds Hiding Brian Sicknick's Medical Report? »
February 10, 2021
The Morning Rant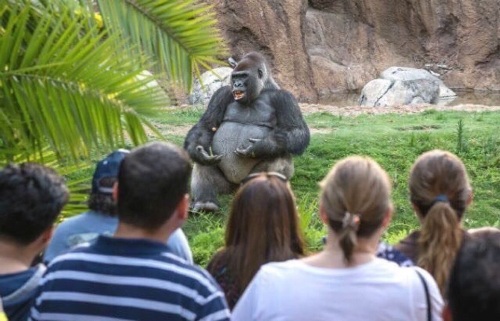 I want to go on a bit on the same topic as I was going on about
last time
, that is, why a ordinarily functional federal administrative bureaucracy suddenly slows down and even come to a complete halt whenever it was Donald Trump who wanted it to do something. Because yesterday, I discovered this piece
Bombshell Report: Barr Betrayed Donald Trump After Disappearing When He Needed Him Most
, and never mind the breathless 'bombshell' hyperbole, it's a straight-up reporting of what former Trump advisor Peter Navarro said during a segment of Maria Bartiromo's show on Fox:
"Trump's last Attorney General actually also turns out to be Joe Biden's first Attorney General," Navarro railed. "Because here is what was happening. We had over 30 executive orders queued after election day, ready to go. But we kept running into all of these roadblocks and roadblocks and hurdles. It turns out that Bill Barr's office of legal counsel was fast-tracking all of these Biden EOs."
Not surprisingly, Navarro also said that Barr "should have been fired...by the last year of [Trump's] administration." As I said last time, I had high hopes for Barr, I really wanted him to succeed, and I grew tired of the carping skepticism I was hearing from some of you on this blog. I couldn't wait to do an "in your face" victory dance when Durham brought in a bunch of indictments, as I knew he was surely going to do. Any day now. But spring turned into summer with nothing happening and summer dragged on into autumn, and still nothing, and then we got into election season and that's when I realized I was probably going to end up eating crow. And then, after the election was over and the tidal wave of fraud reports started to roll in, I thought, oh, good, somebody at the DOJ is going to have to look into this, since it was a federal election and all, so I eagerly awaited an investigation... that never came.
So where was Barr during the post-election aftermath? What was he doing, hiding under his desk? Imagine, if you will, something like this happening in an Obama election. It would be unthinkable that Eric Holder would not be all over this 24/7 and he would be personally leading a multi- federal agency investigation into all of the reported voting irregularities and he would leave no stone unturned. In fact, his investigation would probably be even bigger than the one the Biden administration has initiated against the 1/6 LARPers who "stormed" the Capitol and frightened AOC and the other members of Congress who weren't actually there at the time.
Now, I realize that when Holder described himself as "Obama's wing man", that was an indication that he was running the DOJ on a corrupt basis, since there has to be a certain amount of impartiality in the administration of justice. And if Holder thinks the role of the AG is merely to do the president's bidding, whatever it is, as his quote implies, he's no different from a hired goon. And if Barr would ever have described himself as "Trump's wing man", MSM commentators would not have been shy about pointing this out, In fact, there would've been hair-on-fire coverage about this for days. But since Holder was Obama's AG, it was perfectly OK.
There was a perfectly legitimate basis for the DOJ to initiate an investigation. The fact that multiple states suddenly stopped counting ballots at roughly the same time for several hours, during which interval mysterious trucks full of Biden ballots showed up (according to sworn testimony from hundreds of eyewitnesses) suggests the possibility that some sort of coordinated interstate plan was being put into action to tip the election to the Democrats. Now, perhaps that's not true, but there's enough there to indicate that it's at least worth looking into.
But AG Barr and the entire DOJ just sort of looked the other way.
So this is yet another case of Trump appointing the wrong man for the job and then continuing to have faith in him long after it's obvious to everyone who is paying attention that the guy's performance level is substandard. I can't imagine Trump not scraping off these useless barnacles when he was working in the private sector. Of course, back then, it was his bottom line that was on the line, but not so much now, I guess.
I didn't think it was possible for Barr to be worse than Jeff Sessions, but it looks like I was wrong about that, too.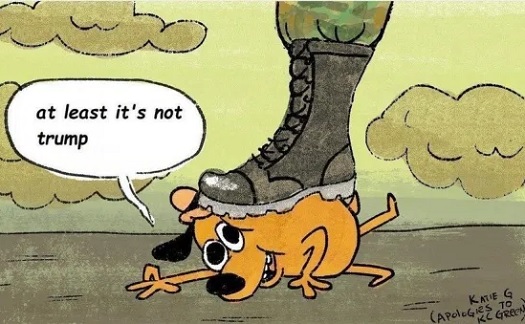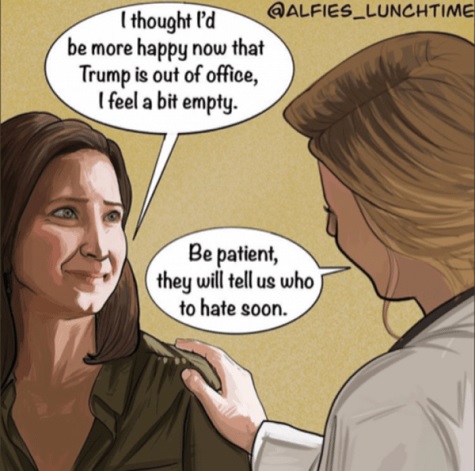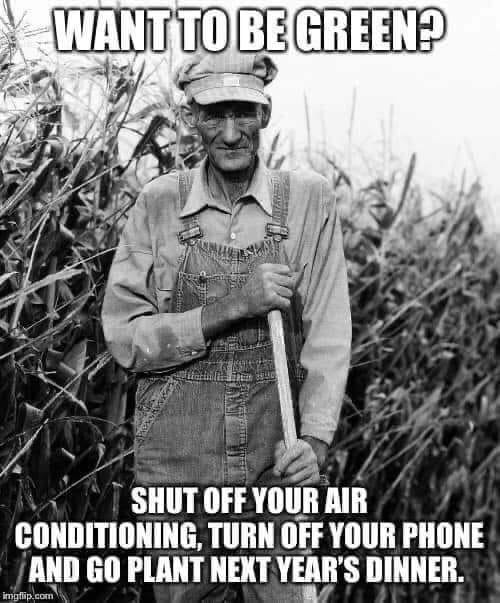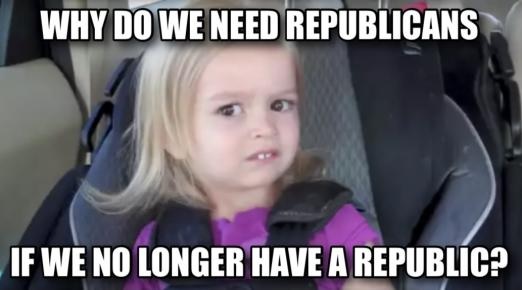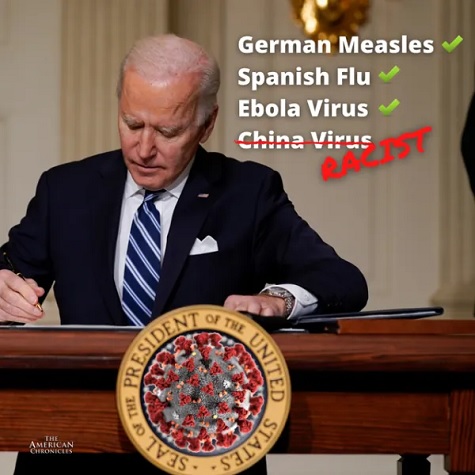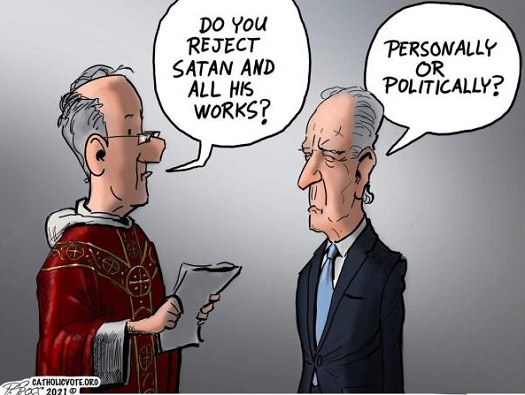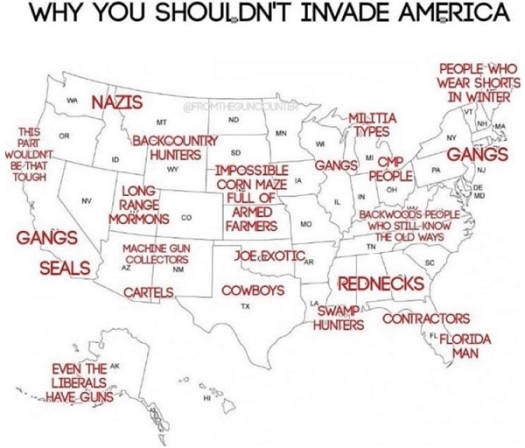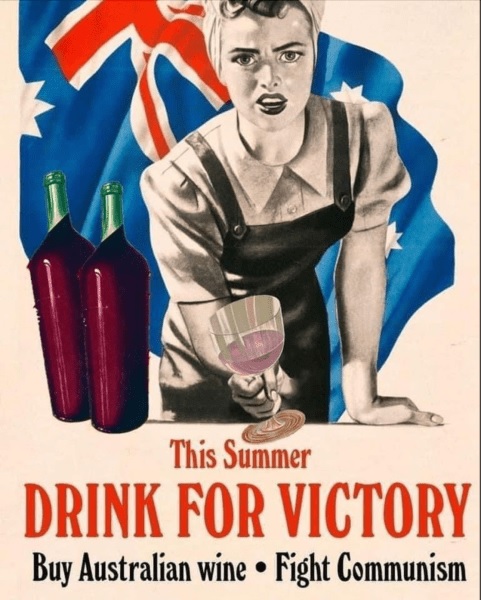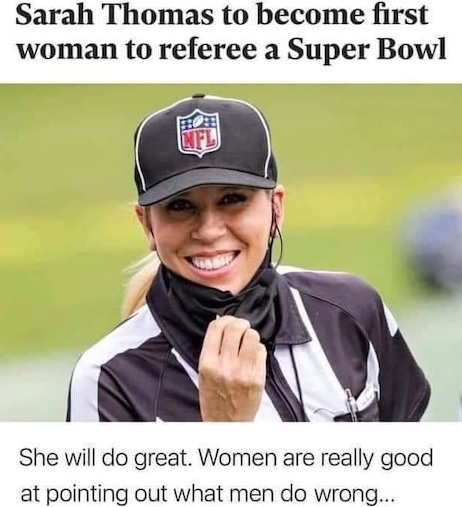 AoSHQ Weekly Prayer List
Please submit any prayer requests to "Annie's Stew" at apaslo atsign hotmail dot com.
Prayer Requests:

12/2 – Sgt. Mom is asking for prayers for her daughter and unborn grandson, Jamie. The Daughter Unit is 40, this is her first pregnancy, and because of her age, this is considered a high-risk pregnancy, with an elevated chance of Downs' Syndrome for Jamie. They had an ultrasound this week and an amniocentesis is scheduled for the week of Christmas. The Daughter Unit will carry on with the pregnancy regardless – but prayers for a healthy, normal child are humbly requested.
1/6 Update – Sgt. Mom sends her gratitude for the prayers, and they found out yesterday that her unborn grandson is healthy and developing normally. No spina bifida, and no trisomy disorders were found!

12/9 – Roxxee asks for prayers for her daughter, who has developed a severe addiction to prescription Adderall, and is now in deep psychosis. She has cut herself off from family and friends and will not respond to any of them. Praying for a Christmas miracle that she wakes up from her psychosis and gets help.
1/4 Update – Roxxee reports: God works in mysterious ways. On the Tuesday before Christmas, her daughter's mental health tragically deteriorated. However, this event enabled them to get her in a treatment facility where she is finally getting the intensive help she needs. Roxxee asks for continued prayers that the doctors help her and she is able to make a full recovery.

12/12 – Katya, the designated driver sends an update that she was in the ER with shortness of breath last weekend, and has found she has a blood clot in her lung now. The blood thinner she was on for the clot in her leg wasn't doing the job, so she is giving herself injections twice a day of enoxaparin sodium. She feels good, mostly. She sends her thanks for prayers and support through her chemo treatments.
12/29 Update: Last week was her last chemo treatment. She still has 4 infusion treatments of Keytruda, which is the immunotherapy drug that is still in clinical trials in the US. She has an appointment on Wednesday with the surgeon to scheduler her mastectomy. She sends thanks for continued prayers and support.
1/19 Update – Katya's surgery was pushed back to the 28th because she has pneumonia.
2/8 Update – Katya's pneumonia is getting better, and she has been cleared for surgery. On Thursday, she will have a bilateral mastectomy. Prayers for recovery and continued cancer treatment are requested. In a couple of weeks she will begin radiation therapy.
12/22 – Homer's Donuts asks for prayers for work. He was laid off on 12/22 with only a few days of notice, and it feels horrible not knowing when the next paycheck is going to come.
1/11 Update – Homer's Donuts has an interview on 1/13 that is well suited to his career experience. Please pray for that to work out well!

1/6 – NaughtyPine has several requests: For the family and friends of Art, who they lost suddenly in late November. The tears come and he's missed terribly. For the family of Russ, especially his children who are currently estranged from each other. Family healing would make it easier on everyone. For Michele, who lost her ailing father on New Year's Day. Her "baby" brother died suddenly last March. She is now the sole survivor of her immediate family.

1/8 – Captain Whitebread requests the means to get an eye exam and some new glasses. His current glasses are 4 years old, and he can see distances fine, but his up-close work is blurry. Since he works around computer screens all day, that's a big problem. His side jobs have all shut down due to Covid, so he's barely getting the bills paid now; there is nothing to spare.
2/3 Update – Captain Whitebread sends his thanks to the Horde who have prayed for him and who have contributed. He has received contributions to cover the cost of the exam and new glasses.

1/18 – Pollywog the 'Ette requests prayers for "Thing From Snowy Mountain". His sister just passed away from Covid caught due to a suppressed immune system from chemo. His mom is in her 80s and also caught it, leading to hospitalization and was put on a ventilator (although she has been allowed to remain conscious). He needs comfort, physical endurance/strength, and positive human interaction. Prayers for provision and a better job would also be helpful.

1/20 – Washington Nearsider requests prayers for his mental and financial stability as he leaves his marital home after several years of debating the issue back and forth. Nearly all of the familial debt is in his name, and he is moving into a one-bedroom apartment with only a mattress and computer. Prayers for his wife that she finds peace and grace, and for his two children (ages six and four) that they come through this difficult time with resiliency, maintaining their joy, and exuberance for life.

2/1 – Hrothgar requests prayers for an upcoming, non-optional, non-trivial surgery on Thursday (2/4/2021), followed by several days in the hospital for follow-up. His original cancer diagnosis (from back in November) remains confirmed, but the follow-up biopsy shows clear margins as of today, for which he is thanking God. He'd also like a prayer for DaughterH as she strives to keep everything on an even keel for him!

2/1 – Tonypete asks for prayers for his buddies Jenny and John, who were moved to hospice care this week. Pray for a peaceful and easy transition to their final rewards. Jenny has been suffering for years from cancer and John found out 6 weeks ago he had giloblastoma. He declined remarkably quickly.
2/8 Update – Jenny passed away on 2/2, and John passed away on 2/6. Both will be sadly missed.

2/3 – Juddgement sends an update. Several months back, he had requested prayers for his brother-in-law, who was undergoing hospitalization for severe depression. There have been issues: medication side effects, misdiagnosis by medical staff, a new rehab facility, new medical caregivers. But with a lot of time, care, and work, his brother-in-law is almost a normal functioning adult. Juddgement is adding on to his house now, to provide a suite so his brother-in-law can maintain a semblance of independence, while they can continue to monitor his recovery. Juddgement sends thanks for your prayers.

2/8 – Weak Geek requests prayers for his father and sister following the death Feb. 6 of his wife and our mother. (It was no shock; she'd been declining for years.) Dad will have to cope with being alone after 60 years of marriage. Sister is highly competent, but will need strength to handle future family emergencies, since Weak Geek lives in another state.

2/9 – Rosasharn requests prayers. Her husband has scarring in his lungs (after getting Covid) and can't recover. They don't know how long he has, or if they will be able to see him again. Please pray for her to have the strength to get through this, and when his time comes, that it be peaceful and he is welcomed into Jesus' arms.


For Healing:

12/21 – Toad-O requests prayers for his mother, who has just tested positive for covid-19. She is 88 years old and in a nursing home.
1/18 Update – Toad-O reports that his mother was released from quarantine and is back in her old room. She never did have any Covid symptoms. Prayers answered.

1/10 – Annie's Stew requests prayers for healing and protection for a sweet young family, expecting their first baby. The mom-to-be has many health issues, and now the dad-to-be just found out that he has lymphoma.

1/13 - Coelacanth asks for prayers for a friend's son who was snowboarding and had an accident. He was undergoing spinal surgery last night, and it is feared he may never walk again. His name is Gavin.

2/3 – Sassy requests prayers. She was diagnosed with breast cancer and will undergo a double mastectomy on 2/8. Prayers for strength, mental, physical, and spiritual recovery.

For submission guidelines and other relevant info, please contact Annie's Stew, who is managing the prayer list. You can contact her at apaslo at-sign hotmail dot com.
If you see a prayer request posted in a thread comment, feel free to copy and paste it and e-mail it to Annie's Stew. She tries to keep up with the requests in the threads, but she's not here all of the time, so she may not see it unless you e-mail it to her.
Please note: Prayer requests are generally removed after five weeks or so unless we receive an update.
Please remember the Prayer of St. Francis:
http://www.prayerguide.org.uk/stfrancis.htm
Keep calm and pray on!


Who Dis: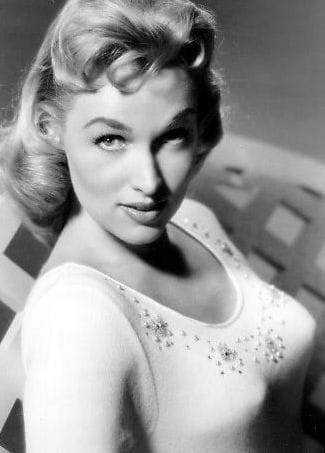 Photo 2
Photo 3
(leggy!)
Photo 4
Photo 5
Photo 6
Photo 7


For the 'Ettes: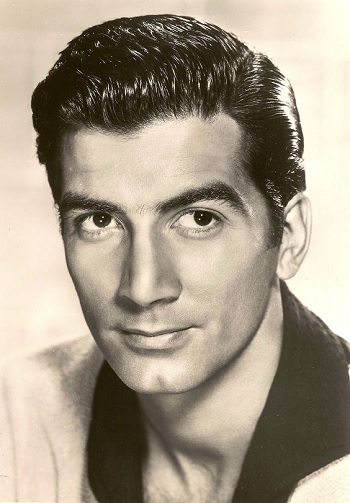 Photo 2
Photo 3
Photo 4
Photo 5
(leggy!)


Monday Who Dis: John Smeallie Youngs, AKA John Savage, has had a very long and successful career whose breakout film was 1978's The Deer Hunter. He teamed up with the Swiss-born actress Marthe Keller, whose career has been equally long and impressive, for the 1981 political thriller The Amateur. Ms. Keller also has experience directing opera, which she has been doing since 1999.


Today's Edition Of The Morning Rant Is Brought To You By Poutine: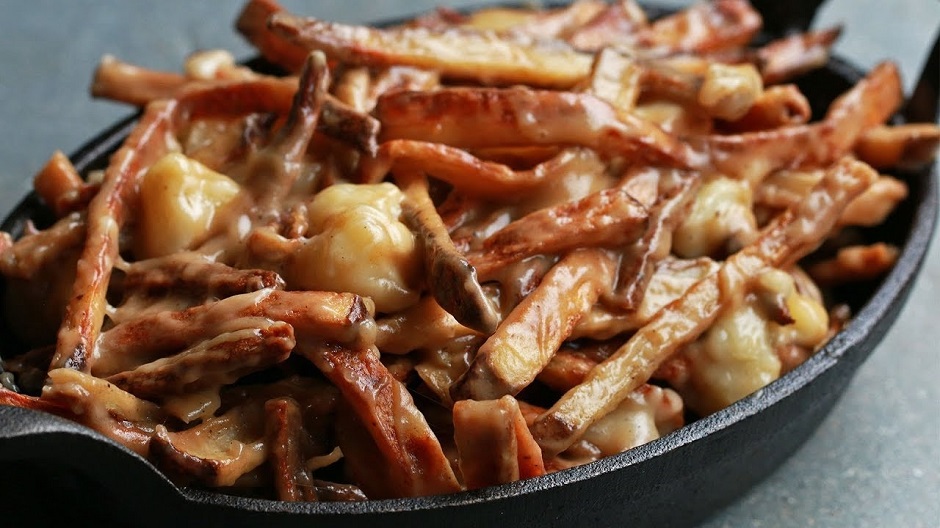 (click for enlarged poutine)
Poutine recipe available here.

posted by OregonMuse at
11:13 AM
|
Access Comments