« Alexandria Donkey-Chompers Commands Her Cultists To Mass-Report Anyone Sharing the #AlexandriaOcasioSmollett Hashtag, to Get Them Deplatformed
|
Main
|
Michael Bloomberg Calls Out Joe Biden, Chicago Mayor Lori Lightfoot Calls Out... The Teachers Unions »
February 04, 2021
Shep Smith Shrieks: OMG, People Aren't Wearing Masks In a Market (in a State Without a Mask Mandate)
Ah, this is the sort of quality reportage from the Fox "News" division that I've come to know and love. He's at CNBC now, but his training as a leftwing opinionator came at the Fox "News" division.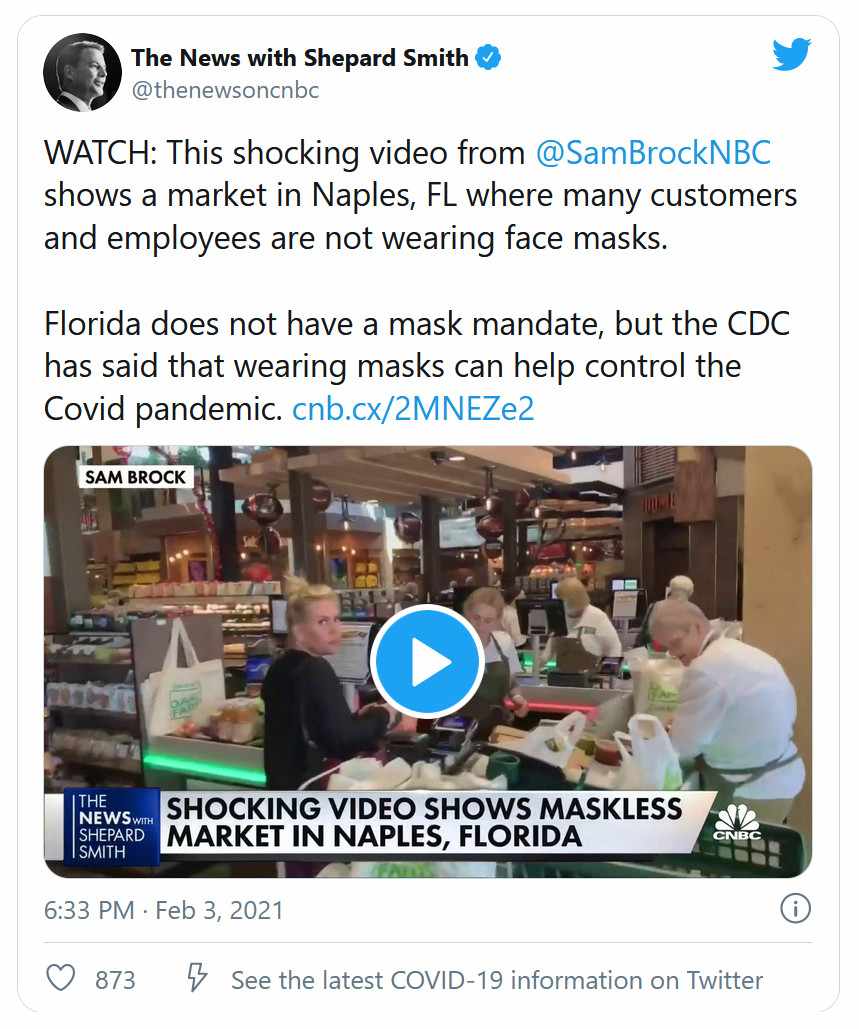 But how many babies were eaten, Shep?
Via Instapundit, noting that Florida has covid under control. It's blue states that don't. But they're solipsists, and they think the only thing that matters is New York City, Washington DC, and LA, and whatever rules we have there, we have to have everywhere.
Shep's outrage triggered a "medical doctor" who proudly declares himself to be "Fighting for Social Justice and Humanity" in his twitter bio. He also posts about Biden on twitter all day, so you know he's keeping up with the medical literature.
He tweeted for "humanity" that covid should be denied to Naples, Florida (the city where people weren't wearing masks at the market, as the law permits them to do). This "doctor" of "humanity" declared: "Let'em die."
That's the way he wrote it. A doctor who barely understands English.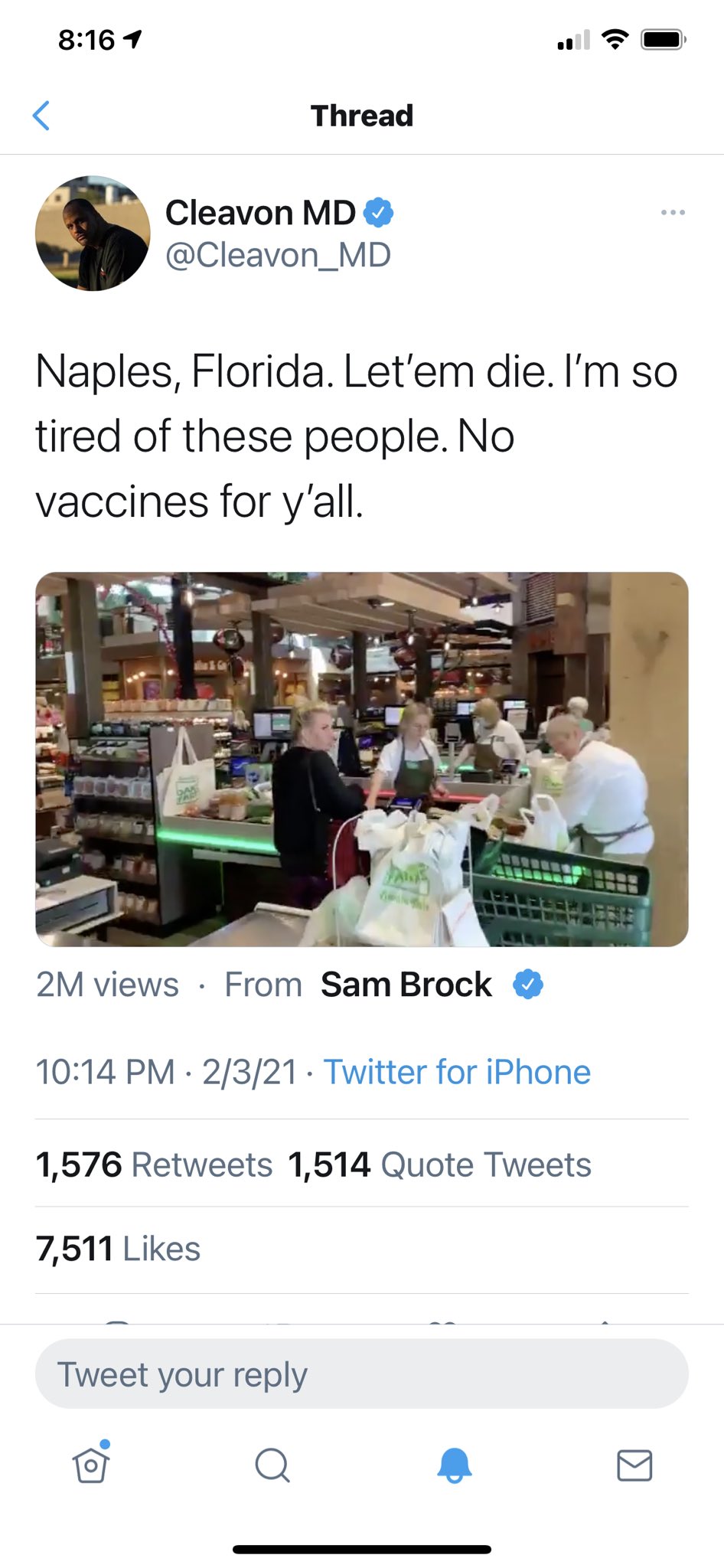 After he was criticized, he deleted the tweet. But then he doubled down and argued that he was right all along.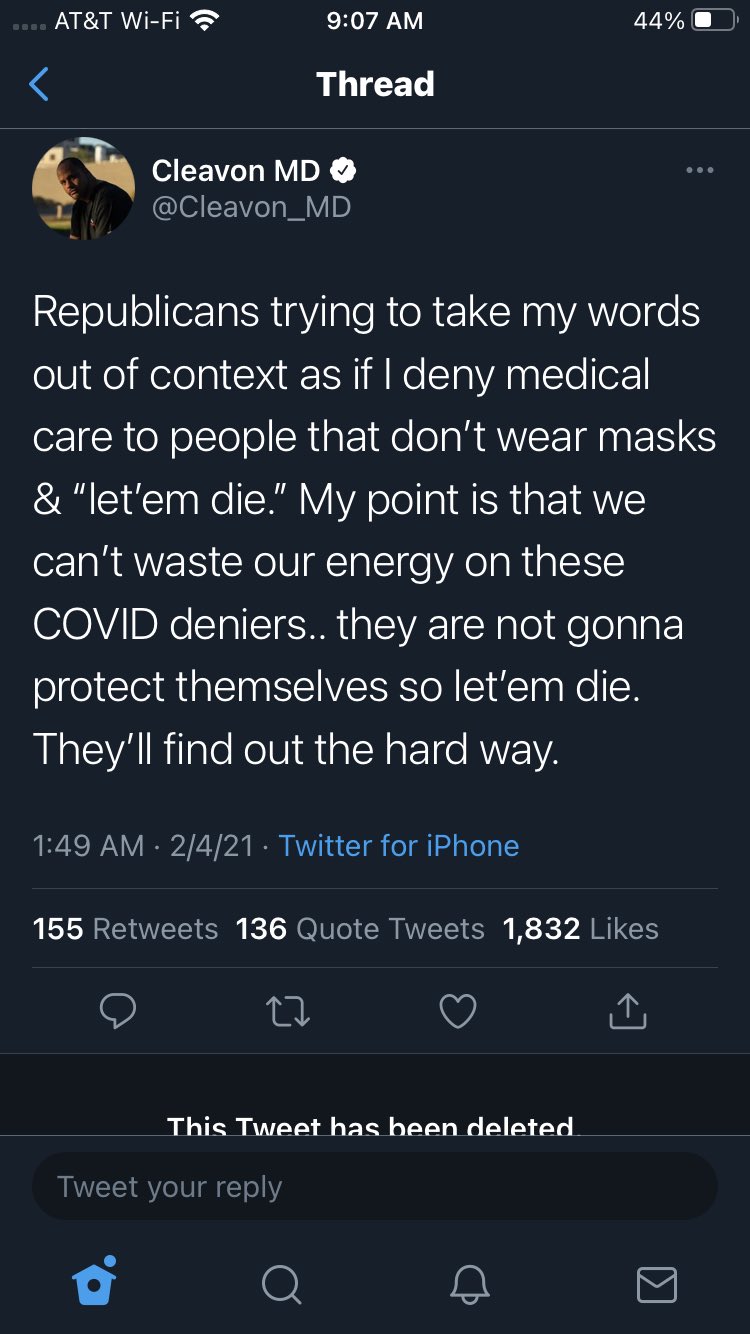 Check out his twitter where he just posts about extremist leftwing politics all day long. You tell me this is the guy you want as a doctor.
How much work are these lunatic SJWs actually doing when they have to take a Twitter Break every five minutes?

They intend to keep you locked down, literally, forever:

posted by Ace at
01:06 PM
|
Access Comments