« Saturday Morning Coffee Break
|
Main
|
Saturday Gardening and Puttering Thread, February 6 [KT] »
February 06, 2021
Thread before the Gardening Thread, February 6 [KT]
Serving your mid-day open thread needs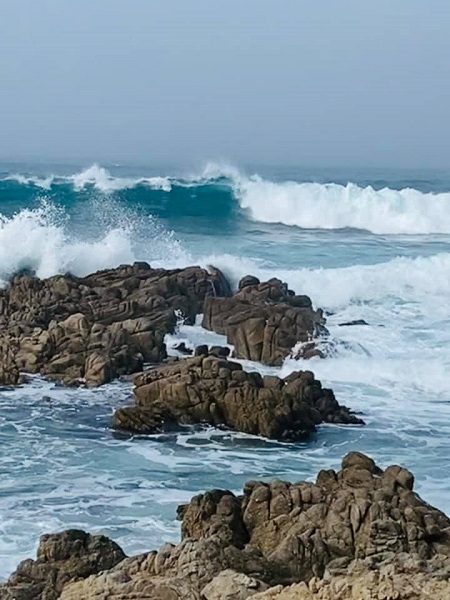 Hi. We have some California news, or rather updates on California news, and some thoughts on recent national events today. I thought it would be nice to start out with some photos from Pacific Grove and Half Moon Bay before we get started, though. Take a breath.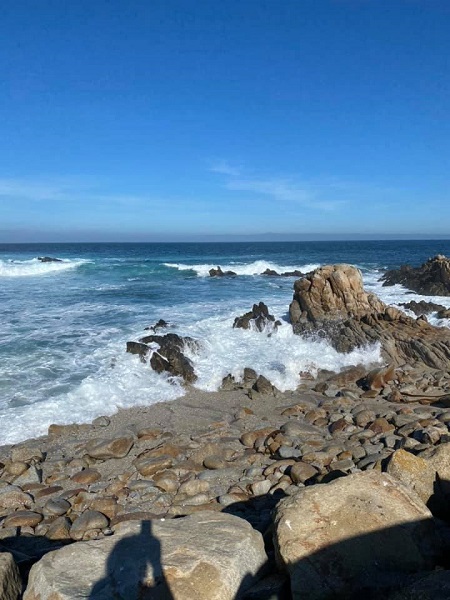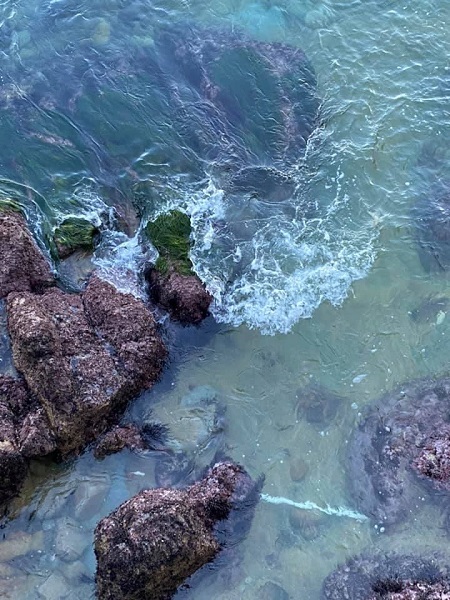 Feeling better?
Ok.
Now for the other stuff.
Sad News for Democrats
Signatures are piling up to recall Gavin Newsom. But sadder than that is seeing Eric Swalwell having to contend with the press after being unwittingly linked to a Chinese spy. Unwittingly. So unfair.
When Centrism Becomes Extremism
My "recommended for pondering if you are in the mood for pondering" piece for today, by Edward Ring, was picked up from J.J. Sefton's Morning Report. It discusses how the Overton Window shifts both to make radical ideas acceptable and centrist ideas unacceptable.
Joseph Overton died before his time in 2003, when the 43-year-old was involved in an ultralight plane crash. But he achieved immortality when the political concept he first described as the "window of discourse" became known posthumously as the Overton Window.

What Overton refers to is the spectrum of political discourse that ranges from unthinkable ideas to those that are generally accepted and popular. Political commentator Joshua Trevino characterizes the milestones in this spectrum as starting with unthinkable, moving to radical, then acceptable, then sensible, then popular, then policy.

One useful interpretation of Overton's concept is that it explains how someone can propose an idea that is unthinkable or radical, and to the extent it occupies public discussion, even in its rejection the acceptable window of discourse shifts slightly in the direction of the unthinkable or radical idea.
There is then a good discussion of How Rational and Moderate Policies Became Unthinkable. Seems clear-headed. I really like Ring's overview. Then comes this:
The transformation of the Democratic Party over the past few years is a perfect illustration of how the Overton Window has made dramatic shifts.

With institutional backing, mainstream Democratic thought now accepts the following as truths: America is a systemically racist nation. Gender is disconnected from biology. Climate change is an existential threat to human survival. Endless permutations of truisms deduce from these urgent core premises, and to fix them--all of them--any means necessary are often justified.
One remarkable example of a big shift in an Overton Window involves California politics:
The "climate emergency," and the broader environmental movement it now catalyzes, offers a good example of just how far Democrats have strayed from their roots. Consider the work of Edmund "Pat" Brown Sr., the Democratic governor of California from 1959 to 1967. This tremendously productive politician was a political moderate, a builder, who gave California the infrastructure it's still using today.

During the 1950s and 1960s, under Pat Brown's leadership, the Golden State's freeways and water projects were the marvel and envy of the world. While some of the projects that began under Brown were completed during the two terms of his successor, Ronald Reagan, after that almost nothing got built. Californians, all 40 million of them, are living with a freeway and water infrastructure designed for a state with 20 million people. Building a new dam or a new freeway in California today is practically unthinkable.

There isn't any rational reason why Californians, who have only urbanized about five percent of their gigantic state, could not expand their cities and suburbs and build new connecting freeways. There is no compelling case for why Californians could not construct massive new off-stream reservoirs to capture storm runoff and restore water abundance to the state's residents. If these things were done, homes would again be affordable to ordinary working-class Californians, and water wouldn't have to be rationed.
Sounds like Victor Davis Hanson.
And while the true reason for artificial scarcity in California is that it is making powerful special interests filthy rich, the reason voters don't rise up like a seismic wave and demand change is that the Overton Window has shifted.

Today, if you suggest California needs a new freeway, or a new reservoir, or pretty much anything that disrupts nature--like, say, reviving the timber industry to thin the overgrown forests--you are a "denier." You are a psychopathic menace, the moral equivalent of a holocaust denier. Climate change is real, we are scolded, and to cope with climate change we will need to abandon rural areas, live in high-density housing, use public transportation, take shorter showers, and eat meat substitutes.

To suggest we should not have to live this way has become unthinkable.
There's more. Why are we so easily manipulated?
Surprise! The California ethnic studies program is anti Semetic
California is cleansing Jews from history. A bold statement. But the proposed new Ethnic Studies Program is terrible in many ways. This is just one of them.
n the fall of 2016, California's then Gov. Jerry Brown signed into law a mandate to develop an ethnic studies program for high schools in California. . .

Elina Kaplan, a former high-tech manager who had just stepped down as senior VP of one of California's largest affordable housing nonprofits, remembers agreeing wholeheartedly with the idea at the time. "The objective was to build bridges of understanding between people," said Kaplan, an immigrant herself, who moved to California from the former Soviet Union with her family when she was 11. . .

But three years later, when the first draft of the Ethnic Studies Model Curriculum (ESMC) was released, Kaplan couldn't believe what she was reading. In one sample lesson, she saw that a list of historic U.S. social movements--ones like Black Lives Matter, #MeToo, Criminal Justice Reform--also included the Boycott, Divestment, and Sanctions Movement for Palestine (BDS), described as a "global social movement that currently aims to establish freedom for Palestinians living under apartheid conditions." Kaplan wondered why a foreign movement, whose target was another country, would be mischaracterized as a domestic social movement, and she was shocked that in a curriculum that would be taught to millions of students, BDS's primary goal--the elimination of Israel--was not mentioned. Kaplan also saw that the 1948 Israel War of Independence was only referred to as the "Nakba"--"catastrophe" in Arabic--and Arabic verses included in the sample lessons were insulting and provocative to Jews.
Kaplan, 53, a Bay Area mother of two grown children who describes herself as a lifelong Democrat, was further surprised to discover that a list of 154 influential people of color did not include Dr. Martin Luther King Jr., John Lewis, or Supreme Court Justice Thurgood Marshall, though it included many violent revolutionaries. There was even a flattering description of Pol Pot, the communist leader of Cambodia's Khmer Rouge, who was responsible for the murder of a quarter of the Cambodian population during the 1970s.
Maybe we need some more time at the ocean before responding. Hope you have a good weekend.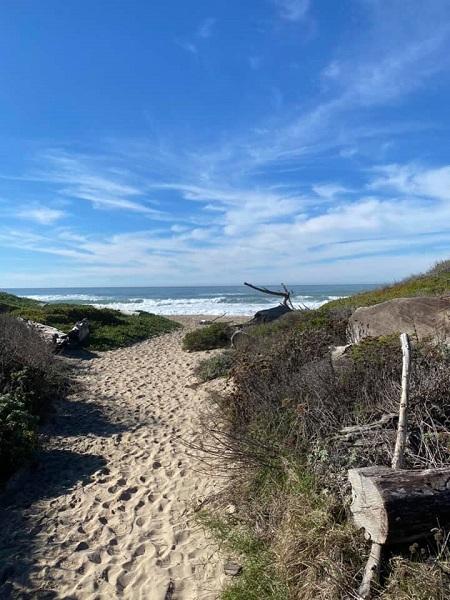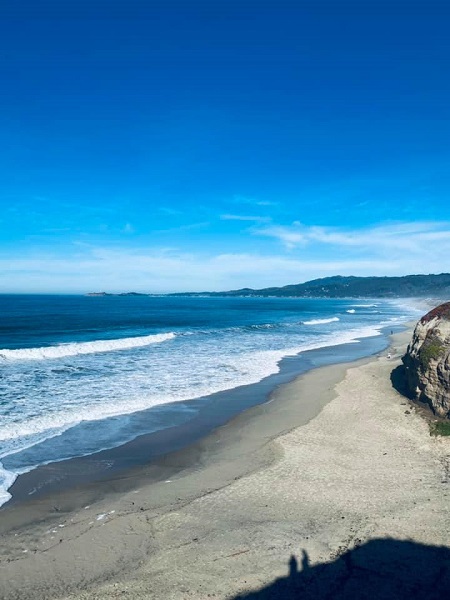 posted by Open Blogger at
11:21 AM
|
Access Comments