« Re-Education Camp Cafe: Cats and Fawns Edition
|
Main
|
The Morning Report - 2/2/21 [J.J. Sefton] »
February 01, 2021
Monday Overnight Open Thread (2/1/21)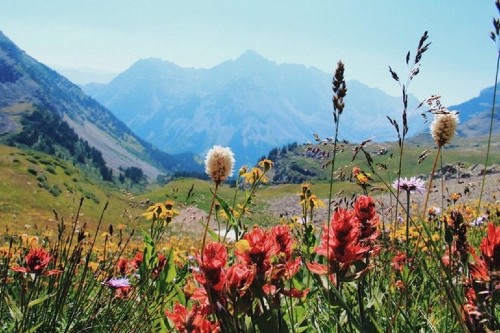 ***
The Quotes of The Day

Quote I

"There are resources available locally, but it does require an effort on the part of the homeowner to kind of sweat the details," Doug Thompson, the chairman of the preservation society board

Quote II

"Oh, shit, it's real. I started looking at the thing. There's no manual override at all. It's a chastity belt, I guess it kind of shouldn't [have an override.] But when it's a digital thing like that, it should have a key or something. But it obviously didn't." Sam Summers, Genius Award Winner.
(H/T redc1c4)
Quote III

"We expect and indeed promote and celebrate vigorous political debate on our campus and across our community. However, when that debate takes the form of demeaning speech, the speaker must hear and understand that such behavior is not welcome at Drake University." Drake University President Marty Martin
If it isn't welcomed, why is she still employed?
Quote IV

"This is not something that any of us should want to justify," Rochester, NY Mayor Lovely Warren

Quote V

"All of those skilled workers who are in the coal industry and transferring those skills to what we need to do in terms of dealing with reclaiming abandoned land mines." *VP Kamala Harris
***

Shocked. Shocked I say. Unarmed White Lives don't matter.

Investigators looking into the fatal shooting of Ashli Babbitt by a Capitol Police officer have determined that the officer should not face charges.
Sources familiar with the situation have told the Wall Street Journal that the investigators behind a preliminary look into Ashli Babbitt's killing by the officer during the Capitol Hill protests on January 6th have recommended that the man not face any charges for her death.
Perhaps if she had a rap sheet as long as both of her arms and was dying from an OD the officer may have been charged.
***

I have the worst of luck. I foresee a horrible canoe accident in my life.

A new piece of legislation being advanced by US Rep. Sheila Jackson-Lee (D-TX) would create prerequisites to gun ownership that include a psychological evaluation and liability insurance, in addition to a full regimen of registration information.

Jackson-Lee has introduced HR 127, otherwise known as the Sabika Sheikh Firearm Licensing and Registration Act. The legislation is named for Sabika Sheikh, a 17-year old Pakistani foreign exchange student who was among 10 students and staff killed in a high school shooting at in Texas in 2018.

How important are those 3 supreme court justices now Skipper Bill, Jonah the Whale, David French, et. al?
***

It looks like it will be getting louder, much louder with Crowder.

Steven Crowder Announces Lawsuit Against Facebook

Conservative host Steven Crowder said Monday that he is suing Facebook over "unfair competition, fraud, false advertising, and antitrust."

Crowder attorney Bill Richmond said on Crowder's YouTube channel that the lawsuit is "already initiated," and accused the tech giant of false advertising, antitrust violations, unfair competition, and fraud.

"The key remedy is injunctive relief (stop unfair/deceptive acts). We're also seeking seven-figure monetary damages. The goal here is forcing honesty and clarity in policy application and enforcement," according to Crowder's website. "Our broader point is that we are pro-business but anti-fraud. Facebook lured consumers and creators to spend money and provide data and views under the promise of not engaging in political, racial or religious bias in enforcing their policies, but they have done so both expressly and secretively, and hence, the suit."

In the YouTube clip, Crowder said that his Nov. 3 election livestream was allegedly cut off in the midst of his coverage. Crowder said he was never provided a reason for why the stream was purportedly taken down.

"They removed the biggest stream that has ever existed, from the biggest platform that's ever existed, with no reason," he said.

The Fabulous Mrs. Mis. Hum. & I were watching that evening.
***
Buy them books. Send them to school. And they still can't come up with a menu.

NASA is prepared to pay $500,000 for a good idea to help feed astronauts on long-term space missions with something other than dried, packaged food from Earth.

The space agency has set a July 30 deadline on its Deep Space Food Challenge, when it will choose a winning idea. The Canadian Space Agency launched a similar challenge with phased awards totaling $500,000 that will result in a grand prize winner in 2024.
***

What is not a hair transplant or plastic surgery for $500.

The Grift: What did Rick Wilson do with the $64,766 he raised for a film he never released?

The Profits of Never Trump

The Media helped create a monster.

It's early in the Biden Administration and the media coverage is fawning, a preview of a four-year honeymoon. You won't find reporting on the Hunter Biden investigation or whether John Durham will be allowed to continue as Special Counsel. But we have seen pieces on Kamala's Converse All Stars and the White House dogs, and we've heard from reporters asking if President Biden will change the color scheme of Air Force One.

This stands in stark contrast to the media's allegations in the early part the Trump Presidency. Claims that they colluded with Russia, that Trump was installed by Putin, that a reckless maniac with control of the nuclear codes was in the White House. Even those on the right believed the early reporting and were convinced that the Trump campaign colluded with Russia. Some will never be convinced otherwise.
***

Once again, Diversity and Unity are nothing more than code for conservatives to STFU.

Republican lobbyist and Conservative Political Action Conference (CPAC) organizer Matt Schlapp said his young daughters and wife were "accosted by one of our neighbors" over their politics.

"My wonderful wife and my two youngest girls, 9 and 10, were accosted by one of our neighbors, a few doors away," Schlapp wrote on Twitter early on Saturday evening. "When either side turns their politics into intimidation it is wrong. In this case it may well be a crime. Disagree w me all you want but leave my girls alone. I mean it."

Schlapp added that he would not disclose the name of the person who allegedly accosted his family.

"If this 'neighbor' apologizes in person to my wife and two young girls it would be accepted. No one should tell a 9 year old to [expetive] off," he wrote. "No one. Especially over politics. If Democrats of stature act like this I really don't want to hear about unity not one second more."
***
An interesting look at Dr. Anthony Fauci. Interesting until the last sentence. Of course, Orangeman bad. It 's his fault Fauci is in overhead his head.

The AIDS crisis convinced Fauci of two conclusions simultaneously: (1) that science is never devoid of politics, and (2) that the wisest strategy for achieving his aims — in the politicized world of science — was to pretend, at least in public, that he didn't know or believe conclusion #1. "He put the two lessons together and came up with his signature bedside manner," Roberts wrote. In other words, Fauci would operate with the knowledge that politics were inescapable, while insisting, fervently, that "science," "facts," and "reason" can (and must) be quarantined from power and partisanship. The idea of a strict division between science and politics was itself a noble lie, one he has publicly endorsed ever since. As Fauci continued to advocate for AIDS research, he did so in the
Steven Epstein, Impure Science: AIDS, Activism, and the Politics of Knowledge, University of California Press, 1996.

idiom of "pure" science, eliding altogether the social dimensions of the disease, and thereby (in theory) inoculating the public against prejudice and providing cover for conservative politicians to get on board. (Fauci became close friends with George Bush Sr.; Bush Jr. awarded him the Medal of Freedom.) "It isn't really politics," Fauci told Roberts. "It's staying out of politics. What I learned is don't be political. Be medical. Be scientific… It's when you get into the politics that you get in trouble."

Thus, the two Tony Faucis were born: one, the shrewd political operator who has survived six presidential administrations, as Roberts wrote, "an A-list party get in D.C. social circles" who moves "freely between TV green rooms, think-tanks and the city's tonier salons, mixing easily among both Democrats and Republicans;" the other, the humble man of science, the blunt truth-teller, who couldn't possibly know or care about the petty striving and mudslinging of the world of smoked-filled rooms. This approach, I suspect, has profited both Fauci and the presidents he has served. His pristine, apolitical reputation lends credibility to the White House during a health crisis, but his appreciation for realpolitik means they can rely on him to appreciate the circumstances when science must take a backseat to politics. "The folks I know who know Fauci tend to respect and/or admire him," tweeted Nicholas G. Evans, a bioethicist at UMass Lowell. "But no one denies he's more Game of Thrones than Mr Rogers [sic]."

In another moment of lucidity in May 2020, Trump said of Fauci, "He wants to play all sides of the equation." I think that's right. In the past, Fauci has plausibly played all sides to the benefit of the public. His shrewd AIDS advocacy assuaged homophobic politicians, motivated apolitical scientists, and met the demands of activists and patients. In the case of Covid-19, it's harder to see how Fauci's machinations have helped anyone — except Anthony Fauci.
When I hear the term SWAG I automatically think of Anthony Fauci.

A Week After Saying "Wear Two Masks", Fauci Says It "Won't Make A Difference"


Less than one week after advising Americans that wearing two or even three masks would be 'more effective' against the spread of coronavirus, Dr Fauci has done a complete 180 (again) and admitted that there is no data to suggest it will make any difference.
***
Is there a Battery Fairy? If not who is going to tell the greenies?

WHO WILL TELL THE GREENS THERE IS NO BATTERY FAIRY?
For the longest while I have been asking, "Where do environmentalists and Democrats think all these batteries for our oil-free transportation fleet are going to come from?" It seems they think there is a Battery Fairy out there somewhere who will magically supply the ginormous battery capacity, and additional supply of electricity to charge them, in order to deliver us to our blessed fossil-fuel-free future.

So kudos to Wired magazine on "The Spiraling Environmental Cost of our Lithium Battery Addiction," which reminds us that there are, you know, tradeoffs between various kinds of energy systems we might use:

Demand for lithium is increasing exponentially, and it doubled in price between 2016 and 2018. According to consultancy Cairn Energy Research Advisors, the lithium ion industry is expected to grow from 100 gigawatt hours (GWh) of annual production in 2017, to almost 800 GWhs in 2027. . .
***

Another brick and mortar store chain bites the dust. Good bye Toys-R-Us.
***

This youngster has a fun Mom.

It's also nice to see that the little rug rat not wearing a helmet and all sorts of protective gear. Wonder how long before the Karens of the world cancel her.
***
Cabin fever leads to the death of 3.

PLAINS, Pa. (WNEP) -- A disagreement over snow shoveling led to the deaths of three people in Plains Township, according to police.

Luzerne County First Assistant District Attorney Sam Sanguedolce confirms the murder victims are husband and wife. They were shot dead in the street around 9:30 a.m. Monday on West Bergh Street.

The alleged gunman, their neighbor, committed suicide inside his home.
***
The ONT Musical Interlude
On this day: 1 Feb 2008
US space agency Nasa announced that 'Across the Universe' by The Beatles was to become the first song ever to be beamed directly into space. The track would be transmitted through the Deep Space Network - a network of antennas - on the 40th anniversary of the song being recorded, being aimed at the North Star, Polaris, 431 light-years from Earth. In a message to NASA, Paul McCartney said the project was an "amazing" feat."Well done, Nasa," he added. "Send my love to the aliens. All the best, Paul." via thisdayinmusic.com
AND
On this day 1 Feb 1949
RCA Records issued the first ever 45rpm single, the invention of this size record made jukeboxes possible. via thisdayinmusic.com
BY THE NUMBERS : 10 Greatest Jukebox Hits of All Time
***

Someone needs more time at the range. Seriously. Genius Award Winner.

Responding officers at the scene tell ABC15 shots were fired outside of Howard's Ace Hardware store during an attempted robbery.

Phoenix police said an employee was trying to stop a shoplifter as they both ran outside of the store.


A man, who was standing outside, witnessed the chase and discharged a weapon. Police said he fired at the shoplifter but missed and struck the employee.

The victim was taken to a hospital for treatment. He is said to have serious but non-life threatening injuries.
***
Weekly commenter stats for week of 1-31-2021

Top 10 commenters:
1 [463 comments] 'Christopher R Taylor' [64.99 posts/day]
2 [451 comments] 'CN loves Biden, Biden is the greatest'
3 [427 comments] 'Joe Mannix (Not a cop!)'
4 [407 comments] 'TheJamesMadison, back to random thoughts'
5 [395 comments] 'rickb223'
6 [389 comments] 'Aetius451AD'
7 [334 comments] 'whig'
8 [316 comments] 'Skip'
9 [313 comments] 'BurtTC'
10 [312 comments] 'AlaBAMA '
Top 10 sockpuppeteers:
1 [225 names] 'Miklos, Coast-to-Coast' [31.58 unique names/day]
2 [80 names] 'Duncanthrax'
3 [59 names] 'Notorious BFD'
4 [46 names] '18-1'
5 [38 names] 'The Walking Dude'
6 [35 names] 'Bete'
7 [34 names] 'mindful webworker - time is moot
'
8 [31 names] 'Hands'
9 [28 names] 'LeftCoast Dawg'
10 [27 names] 'davidt'
***

Tonight's ONT has been brought to you by Winter Enjoyment Ideas.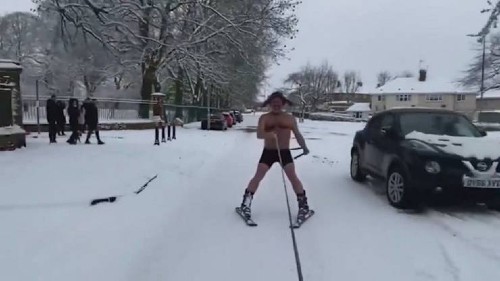 Notice: Posted with permission by the Ace Media Empire and AceCorp, LLC. ONT Tips, loose change, drink tokens, burner phones and your Twitter password to petmorons at gmail dot com. Complaints? 1 (888)Bite-Me.

posted by Misanthropic Humanitarian at
09:50 PM
|
Access Comments