« EMT 1/31/21
|
Main
|
Free Speech For Me But Not For Thee: The Mantra Of The Left »
January 31, 2021
Sunday Morning Book Thread 01-31-2021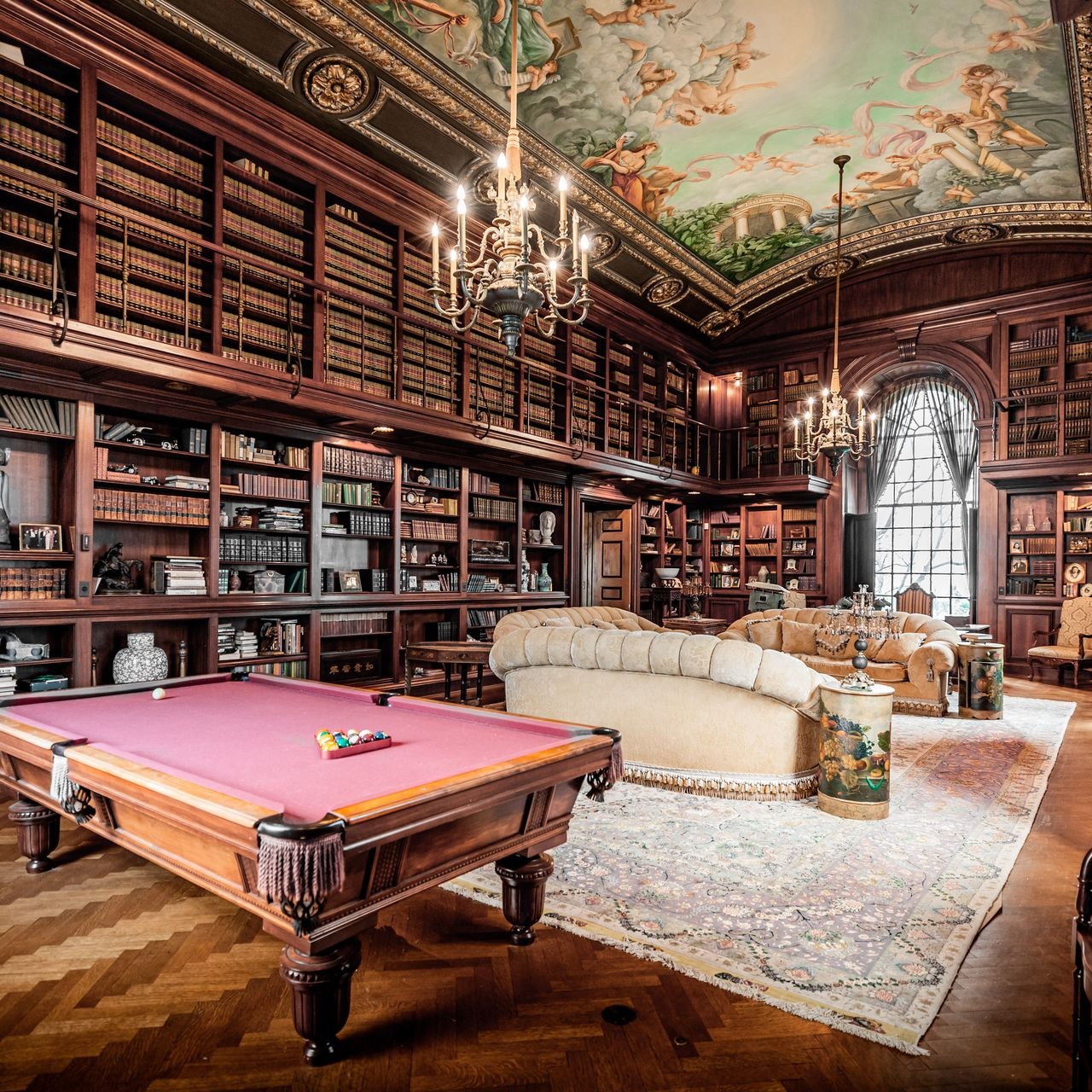 Mansion Library, Grosse Pointe Park, MI

Good morning to all you 'rons, 'ettes, lurkers, and lurkettes, wine moms, frat bros, crétins sans pantalon (who are technically breaking the rules). Welcome once again to the stately, prestigious, internationally acclaimed and high-class Sunday Morning Book Thread, a weekly compendium of reviews, observations, snark, witty repartee, hilarious bon mots, and a continuing conversation on books, reading, spending way too much money on books, writing books, and publishing books by escaped oafs and oafettes who follow words with their fingers and whose lips move as they read. Unlike other AoSHQ comment threads, the Sunday Morning Book Thread is so hoity-toity, pants are required. Even if it's these pants, which come from, what, old bedspreads or dish towels? You make the call. Presumably, the girl is sold separately.


Pic Note:
Got $5 million you want to spend? This might be a good investment:
This 1929 built mansion, located at 15530 Windmill Pointe Dr. in Grosse Pointe Park, is on the market for $4.75 million...

The clear centerpiece of this grand home is the library, which was originally designed as a separate free-standing structure.

"The roof is six inches of concrete and steel—it's almost like a bunker," said listing agent Mike Kuligowski of Lux Partners Global at Signature Sotheby's International Realty. "Mr. Smith was so concerned about the chance of a fire and the possible loss of his book collection that he wanted to be able to protect it. It's really mind-boggling—especially for that time period.

The current owner hired Polish-American painter Andrzej Sikora to paint elaborate murals on the dining room ceiling, the kitchen ceiling and other flourishes throughout the house and he did the same on the barrel-shaped 21-foot tall library ceiling as well.

"I love taking the trap door entrance up to the second-floor of the library and seeing the attention to detail that the hand-painted ceiling has with the moldings and the wood," Mr. Kuligowski said. "There isn't one knot or imperfection in the select-grade walnut wood up there. You couldn't even get those materials now. You're taken aback by how incredible the scale is and how much work went into this home when it was built. It will hold between 5,000 and 10,000 books, depending on the size of the books."
Grosse Pointe Park is a hoity-toity suburb of Detroit and this mansion is located on the shore of Lake St. Clair.


It Pays To Increase Your Word Power®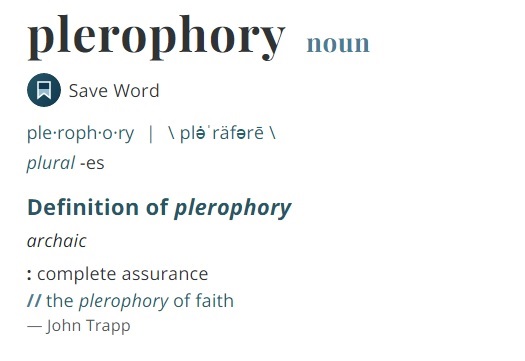 Mrs. Muse is reading
Faith & Life
, a collection of 41 sermons by the Presbyterian theologian B.B. Warfield and published in 1916. Our pastor gave it to her for devotional reading, but I would not recommend it if you're looking for something to read quickly. The writing is very densely packed and it takes a bit of effort to extract the full meaning of what you're reading. Now Mrs. Muse does not have much formal education above high school, but what she has is the tenacity of a bulldog, especially when faced with challenges like this. So she sits down to read this book armed with a dictionary, a concordance, and her bible and she wrestles with the text until it hollers "'nough!"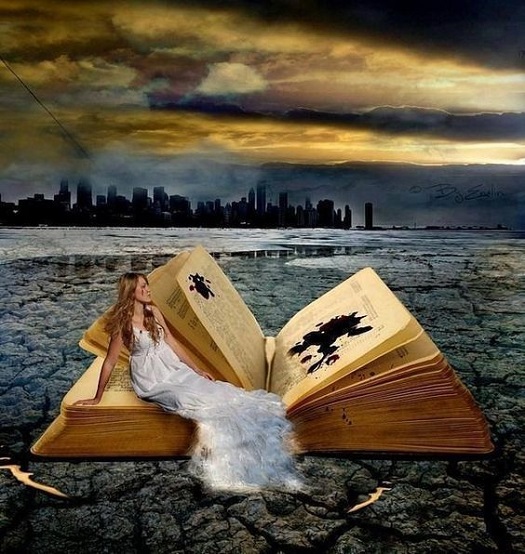 Mirror, Mirror
It's true that conservative writers write conservative books in response to the liberal hegemony in the publishing industry, but the wokescolds are trying to get in on the action, too. Eris sent me a link to this book, Trans-Galactic Bike Ride: Feminist Bicycle Science Fiction Stories of Transgender and Nonbinary Adventurers (Bikes in Space), and so now you'll have to read about it, too. It appears to be an anthology of 'woke' stories:
Take a ride with us as we explore a future where trans and nonbinary people are the heroes. In worlds where bicycle rides bring luck, a minotaur needs a bicycle, and werewolves stalk the post-apocalyptic landscape, nobody has time to question gender. Whatever your identity you'll enjoy these stories that are both thought-provoking and fun adventures. Find out what the future could look like if we stopped putting people into boxes and instead empowered each other to reach for the stars.
You'll laugh! You'll cry! You'll kiss $12.95 good-bye! I was a little miffed because there's no Amazon preview and no Kindle edition.
This book is published by Microcosm Publishing, located in Portland, OR (and what a surprise that is, eh?). And if you want to go down the rabbit hole, fire up your favorite search engine and look for 'Microcosm Publishing boycott'. This is old news now, but apparently the owner of Microcosm did some things that ruffled the feathers of his fellow wokesters, and a squabble broke out, as did the shunning. That's the thing about the 'woke' crowd: they're always fighting. If we're not around for them to fight, they'll fight each other. Probably because being 'woke' has so many requirements and which shift and change constantly, so much so that the wokesters can't help but step on each others toes.
-----------
Meanwhile, while looking at 'woke' bicycle fiction, this Hourly History installment showed up down at the bottom of the page, Vlad the Impaler: A Life From Beginning to End, which has this to say about his:
His story, however, is much more complicated than the oft-reported details of his atrocities would imply. He lived in a time of conflict where many were equally as cruel, and he is viewed as a hero in Romania where he is remembered as a protector of his people. This eBook tells the story of his life and times, and discusses his connection to the fictional Count Dracula, in a succinct, compelling manner, which makes for an entertaining read that is packed with historical information.
So yeah, Vlad was an a-hole, but the world was full of a-holes back when he lived. Anyway, this 35-page book was free, so I snatched it up.


Who Dis: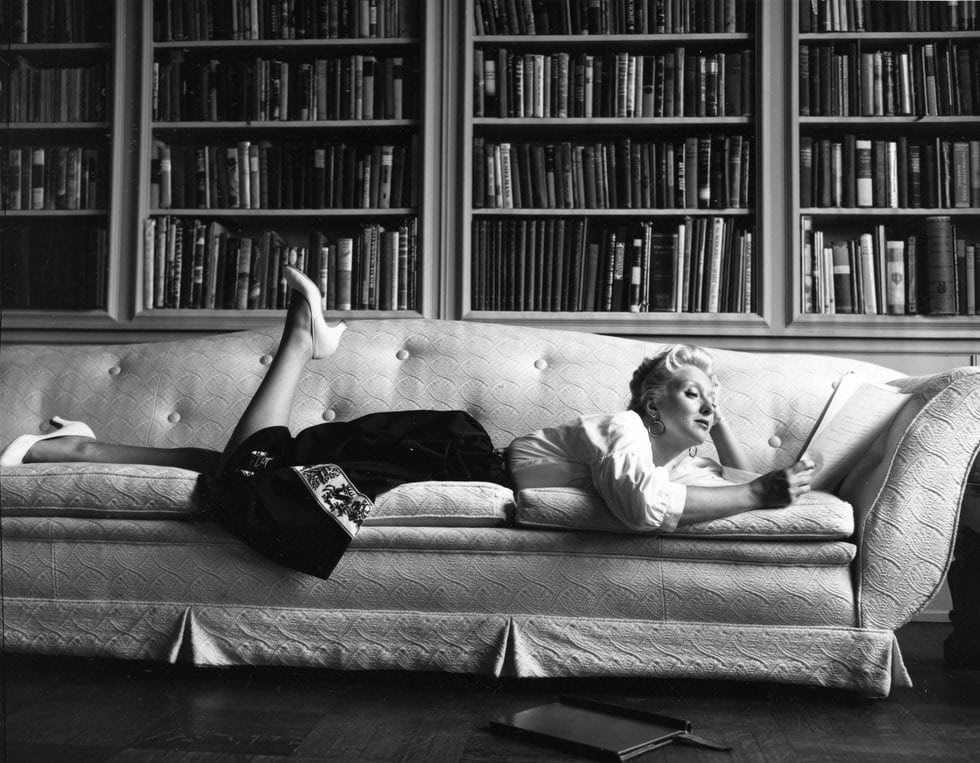 (click to enlarge)
(Last week's 'who dis' was actress
Loretta Young
.


What I'm Reading
I have discovered the mystery novels of Florida author Michael Lister, and holy cow, he has a crap ton of them. He has a noir series set in Panama City, Florida during the WWII era, the first one being The Big Goodbye. It's a decent read, the story is good, and a young version of myself could probably finish it in a couple of sittings. But since I'm old and tired, it takes me longer. The only fault I have with it is that it's a little too self-consciously noir. Like there's this one scene where the main character, a private detective (natch) is sitting in his office in the dark and the only illumination is from the blinking neon light coming from some joint down the street, and I'm thinking, oh, c'mon, it's like the author is saying "look at this noir scene I'm setting up here, isn't it cool?" The only thing missing is some dame bursting in through the door asking for help because she thinks she's being followed by some jamoke. This is actually a plot point from chapter 1 which is how the story gets started.
But that's just a minor quibble. The Big Goodbye is available for FREE on Kindle and the rest of Lister's many novels are in the $2.99 - $7.99 range


They Don't Publish Books Like This Any More: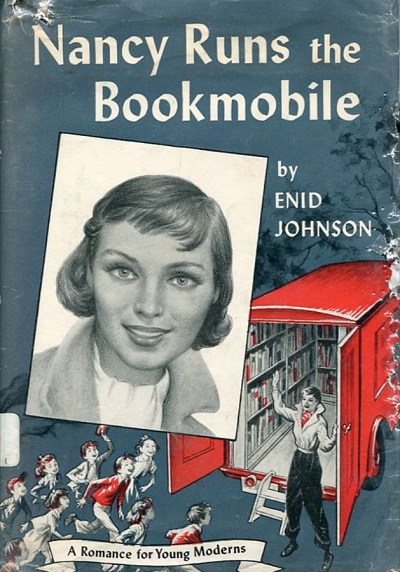 (h/t
Pulp Librarian
)


Books By Morons
This week, we have a couple of books for very young (pre-school) children. A long-time lurker sent me a link to his newly-published work, titled Momma, May I Have the Moon?. The blurb goes like this:
"Momma, may I have the moon?"

"Oh, my dear no! It would never fit in your room."

On the surface, this book is about unobtainable dreams and fanciful things, but if you look a little deeper you will see it is something else. A problem is presented and the reader is challenged to use his or her imagination to come up with a solution. This is engineering at its purest level --- a level as accessible to children as it is to adults. Children naturally think outside the box, because for them there is no box. See what ideas your child can come up with to reach the moon and then draw and submit them for a chance to be in future editions of the book.
Available on Kindle and paperback.
___________
If you're feeling a bit adventurous, moron author Mark Huffman wrote his own children's book, The Toot Fairy, about a subject which should be near and dear to the heart of every moron: farting.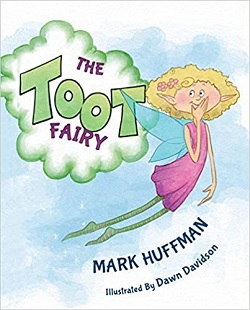 When it's time for Jessa the fairy to proclaim what kind of fairy she wants to be, she accidentally says "toot" instead of "tooth!" Now she'll be in charge of finding all the toots from all the bottoms in the world. This is not exactly what she had in mind...
Maybe not, but a couple of reviewers on Twitter said it was pretty funny. Mark, of course, is a deeply disturbed individual who thinks he's Dr. Suess. But he actually is an author of other books, so I guess delusions of grandeur come with the territory.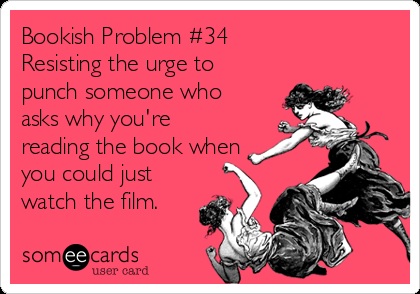 Moron Recommendations
39 Have I previously suggested Rick Atkinson's latest, The British Are Coming and if not, I do now. Outstanding read as always from Atkinson.

Posted by: FIIGMO at January 24, 2021 09:16 AM (2S93K)
My thunder, what a whopper! The British Are Coming: The War for America, Lexington to Princeton, 1775-1777 clocks in at nearly 800 pages. And this is what you get:
From the battles at Lexington and Concord in spring 1775 to those at Trenton and Princeton in winter 1777, American militiamen and then the ragged Continental Army take on the world's most formidable fighting force. It is a gripping saga alive with astonishing characters: Henry Knox, the former bookseller with an uncanny understanding of artillery; Nathanael Greene, the blue-eyed bumpkin who becomes a brilliant battle captain; Benjamin Franklin, the self-made man who proves to be the wiliest of diplomats; George Washington, the commander in chief who learns the difficult art of leadership when the war seems all but lost. The story is also told from the British perspective, making the mortal conflict between the redcoats and the rebels all the more compelling.
This is the first volume of a projected trilogy about history of the Revolutionary War. Atkinson's previous book, An Army at Dawn: The War in North Africa, 1942-1943, won a Pulitzer Prize.
___________
194 I am rereading A Practical Guide to Evil, an excellent web novel in which tropes have power and being trope-savvy can save your life. Calernia is a high fantasy world in which the gods, Good and Evil, have granted special powers to certain individuals who are, basically, the main characters of their lives. These powers are associated with Names, which are essentially fantasy archetypes, like Chancellor, Dread Emperor, Black Knight, White Knight, etc. The main character starts out as the Squire to the Black Knight, hoping to eventually free her homeland (which was conquered by the Black Knight...awkward). The scope of the story widens from there.

It starts out a little clunky but gets much better as the author matures. (I cried through the last posted chapter.) It's currently on break, hence the reread - the final "book" will start in March.

Posted by: Mrs. Peel at January 17, 2021 10:20 AM (rWZ8Y)
This web novel can be read here: https://practicalguidetoevil.wordpress.com/table-of-contents/.
___________
One of you morons wondered about this year's Newberry Medal winner, so I poked around a bit, didn't see anything worth writing about, but I did run into this book, Spies, Code Breakers, and Secret Agents: A World War II Book for Kids looked like it might be a fun YA book, and perhaps it is, but I noticed something interesting in the sample text you can access. There was some sort of appendix that had a "Books about Espionage" section, presumably for further reading. Here are the titles and authors:
Code Girls: The Untold Story of the American Women Code Breakers of World War II by Liza Mundy (Amazon Editor's pick)
Madame Fourcade's Secret War: The Daring Young Woman Who Led France's Largest Spy Network Against Hitler by Lynn Olson (Amazon Editor's pick)
The Wolves at the Door: The True Story of America's Greatest Female Spy by Judith Pearson
D-Day Girls: The Spies Who Armed the Resistance, Sabotaged the Nazis, and Helped Win World War II by Sarah Rose (Amazon Editor's pick)
Spies, Lies, and Disguise: The Daring Tricks and Deeds that Won World War II by Jennifer Swanson and Kevin O'Malley (illustrator).
Boy, that's not ham-handed at all, is it?
I guess publishing is all in on the "gynocentric" history of WWII.
I mean, I'm not criticizing the books, they're probably fine. Just the selection. Is it really important to know about these female spies before, say, the breaking of Enigma?
Also, in the intro, the author discusses the falling out between Germany and the USSR and is very careful to point out the Hitler was a "fascist" and an evil bad guy, and he did bad things, but, get this, she had not one word to say about Joseph Stalin. In fact, she didn't mention him at all. Just that the USSR invaded other countries, too. No condemnation at all. I guess we're supposed to infer it.
___________
So that's all for this week. As always, book thread tips, suggestions, bribes, insults, threats, ugly pants pics and moron library submissions may be sent to OregonMuse, Proprietor, AoSHQ Book Thread, at the book thread e-mail address: aoshqbookthread, followed by the 'at' sign, and then 'G' mail, and then dot cee oh emm.
What have you all been reading this week? Hopefully something good, because, as you all know, life is too short to be reading lousy books.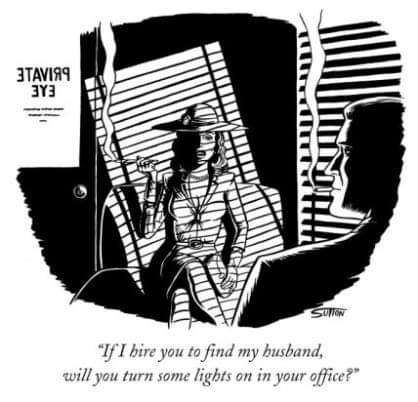 posted by OregonMuse at
08:51 AM
|
Access Comments