« Re-Education Camp Cafe: I'm Not Sure How I Feel About This Edition
|
Main
|
The Morning Report - 1/28/21 [J.J. Sefton] »
January 27, 2021
Wednesday Overnight Open Thread (1/27/21)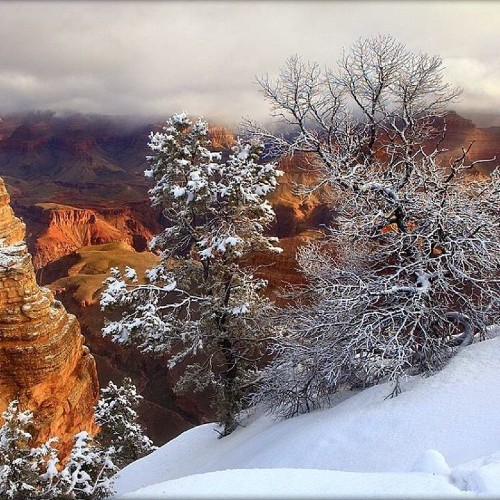 ***
The Quotes of The Day
Quote I

"I'm always walking into things with my bum too. This morning I walked into a cabinet at home, I just forget how wide it is." Nicole White
*

Quote II

"Honestly, Don, what we have to ask ourselves are, who's redeemable?" he said. "Who we bring over to say this is — this is just wrong. This never happened this way." Former Ohio Gov. John Kasich (R)
*
Quote III

"This is about repeatedly issuing emergency orders contrary to what the law allows. It's about the rule of law," Wisconsin State Senator Stephen Nass (R)
*
Quote IV

"Nobody would have predicted that I and Dr. Fauci would be so prominent in these really evil theories,"

"I'm very surprised by that. I hope it goes away." Bill Gates
*

Quote V

"As an academic community, understanding the root of homophobia, transphobia, and bias related to actual or perceived sexual orientation and/or gender identity requires intentional study," University of Pennsylvania School of Dental Medicine dean Mark Wolff

Clean my teeth. Do whatever repairs you need to do and keep your damn mouth shut.
***
The Comment of The Week

Hey, I don't just do this for the Dental Plan.
***
Before I was booted off Twitter. I followed "Ricky Vaughn." Besides being booted from Twitter, doxxed by a nutcase who ran against Paul Ryan he is now being prosecuted by the DOJ. Yet, in the meantime the FBI scum which made the lives of many downright unbearable remain free.

The Justice Department announced Wednesday that the man behind the former "Ricky Vaughn" Twitter account has been arrested and charged with election interference.


In a press release posted on Twitter by NBC News' Allan Smith, the DOJ wrote that Douglass Mackey allegedly "[conspired] with others in advance of the 2016 U.S. Presidential Election to use various social media platforms to disseminate misinformation designed to deprive individuals of their constitutional right to vote."
***

John Kerry = Clueless c*cksucker. Let them eat cake while they make solar panels.
Joe Biden's presidential climate envoy told laid-off miners to go make solar panels. On Wednesday, John Kerry made those remarks during a White House press briefing after a reporter asked him what the administration's plans are for laid-off workers in the oil and mining industries.

Kerry claimed seeking employment in the solar and wind industries would be the better option for workers currently employed in non-renewable energy jobs.

"So, what Biden wants to do is make sure that those folks have better choices," Kerry stated. "That they have better alternatives, that they can be the people to go to work to make the solar panels."
***
RIP actress Cloris Leahman, 94.

Cloris Leachman, best known for her roles in iconic film and television projects such as "Young Frankenstein" and "The Mary Tyler Moore Show," has died at age 94.

The famed actress — an Oscar winner and nine-time Emmy winner — passed away at her home in Encinitas, Calif., on Wednesday, Jan. 27, Page Six has confirmed. She died of natural causes.
***

The only thing about higher education is that the cost is too high. COLLEGE DOESN'T HAVE TO BE STUPID, BUT THEY LIKE IT THAT WAY

Everybody seems hung up on this idea that going to an expensive school is going to make you so much better off than going to a cheap school. But as far as I can tell, outside of some very narrow career field networking situations that's bullshit for the vast majority of us.

The only places I'm aware of that magical "networking" makes that much difference is that you are on the Yale rowing/golf team and friends with Chad Moneybags who can put in a good word with his dad who is on the board at FuckYou, FuckYou, and PayMe on Wall/K Street so you can get that sweet six figure right out of school venture capital/think tank job.

For the vast vast majority of the rest of us who aren't anywhere near those social circles (and who don't want to be!) the "prestige" of the place you got your degree from only matters when applying to your first job because the rest of your resume is garbage, and from that point on literally nobody gives a shit, and they're going to judge you on the quality of your actual work.
***

The official Presidential portrait..................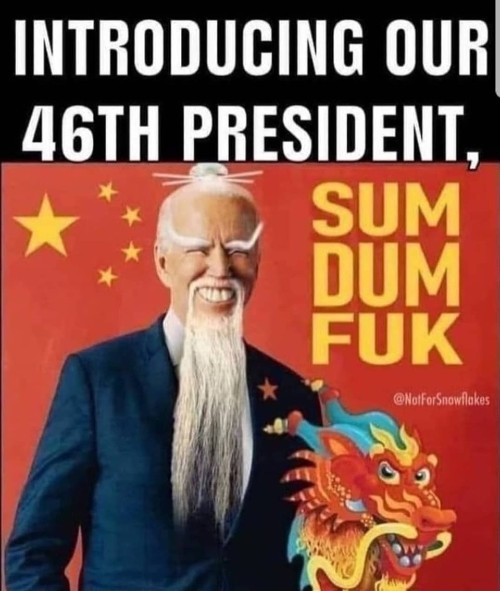 ***
(H/T Isophorone Blog)

The comments are interesting. A lot of Karens need to be bitch slapped..........
***

If I were king for a day say in Portland or Seattle. Long live the king!
***

Oh great! Scientists say dropping acid can help with social anxiety and alcoholism

What happens when the pandemic finally ends and hundreds of millions of people who've spent an inordinate amount of time secluded are suddenly launched back into the rat race?

Things will likely never go back to normal, but eventually we'll find a way to occupy space together again and that could be difficult for people who've developed social anxiety or had setbacks in their treatment due to the unique nature of pandemic isolation.

We couldn't find any actual rats to ask how they're coping with the race, but a team of laboratory mice might just have the answer: it's dropping a bunch of acid and letting nature do its thing.

According to a team of researchers from McGill University, LSD (colloquially known as acid) makes people more social and capable of greater human empathy.

The team figured this out by giving lab mice LSD and then measuring their brain activity. The mice became more social while under the influence. And the positive effects of LSD were immediately nullified when the scientists used bursts of light to interrupt the chemical processes thus rendering the mice immediately sober.

The researcher's work led to novel insight into how LSD causes a cascade effect of receptor and synapse activity that ultimately seems to kick-start neurotypical feelings of empathy and social inclination.
***

Enjoy the Hodge Twins. In today's cancel culture nobody but the good Lord knows how long they will be on YouTube.

***

The Fabulous Mrs. Mis. Hum and I cut the cord this past September. We have a couple of streaming services. We aren't requesting more ads. We really aren't.

If the folks who are responsible for beaming content to your eyeballs are to be believed, streamers are thirsty for more ads of all things.

A survey of 4,526 adults in the U.S. and Canada published by TiVo today claims that a whopping 79% of the survey's respondents reported wanting to use a free and ad-supported service rather than pay for another one. While 81% said they wished Prime Video and Netflix offered free tiers with ads, 80% of respondents reported a difference in the quality of the content on many free, ad-supported platforms—more specifically, that it's worse.

That is, for the most part, true, an exception maybe being Peacock (if you really like NBC). On services like IMDb TV and Vudu, for example, you typically have to comb through a lot of so-so content to find something recent and decent to watch. A bunch of premium services like Hulu and CBS All Access do offer cheaper, ad-supported versions of their products, but those still both cost a few bucks a month for access.

But, then again, we don't watch much television at all.
***
Midwestern economics explained by Charlie.

***
Ahhhh the American judicial system, throw enough shit at the wall an see what sticks.
Lawyers for accused child sex trafficker Ghislaine Maxwell tried to get the charges against the Jeffrey Epstein confidante dropped by claiming the federal grand jury that indicted her was too white.


The grand jury was empaneled in White Plains, New York instead of Manhattan due to COVID restrictions, but lawyers said this meant non-whites were underrepresented.

"The fact that Ms. Maxwell herself is neither black nor Hispanic does not deprive her of standing to raise this challenge," Maxwell's lawyers wrote.

"The Constitution requires that a grand jury be drawn from "a fair cross-section of the community."

They also claimed that the jury was hastily convened so as to secure Maxwell's arrest on the anniversary of Jeffrey Epstein's indictment.

Quite the workplace prank. It's all fun and games until someone gets hurt.
***
76 years ago today the horrors of Auschwitz were stopped.

Tova Friedman hid among corpses at Auschwitz amid the chaos of the extermination camp's final days.

Just 6 years old at the time, the Poland-born Friedman was instructed by her mother to lie absolutely still in a bed at a camp hospital, next to the body of a young woman who had just died. As German forces preparing to flee the scene of their genocide went from bed to bed shooting anyone still alive, Friedman barely breathed under a blanket and went unnoticed.


Days later, on Jan. 27, 1945, she was among the thousands of prisoners who survived to greet the Soviet troops who liberated the camp in Nazi-occupied Poland.

Now 82, Friedman had hoped to mark Wednesday's anniversary by taking her eight grandchildren to the Auschwitz-Birkenau memorial site, which is under the custodianship of the Polish state. The coronavirus pandemic prevented the trip.

So instead, Friedman will be alone at home in Highland Park, New Jersey, on International Holocaust Remembrance Day. Yet a message of warning from her about the rise of hatred will be part of a virtual observance organized by the World Jewish Congress.

Across Europe, the victims were remembered and honored in various ways.
***
(H/T Sayomara)
***
The ONT Musical Interlude
On this day: 27 Jan 1972
American gospel singer Mahalia Jackson died in Chicago of heart failure and diabetes complications aged 60. Known as the "Queen of Gospel Music" she recorded over 30 albums and became one of the most influential gospel singers in the world and was heralded internationally as a singer and civil rights activist. via thisdayinmusic.com
AND
Born on this day: 27 Jan 1918
Elmore James, US blues guitarist, singer, known as the King of the Slide Guitar. James wrote 'Shake Your Money Maker', which was covered by Fleetwood Mac in 1968. Influenced Jimi Hendrix, B.B. King and Keith Richards. James died 24th May 1963. via thisdayinmusic.com
And
Because. That's why.
***

Just remember what goes in must come out. Genius Award Winner.

Doctors in Japan say a man's accidental ingestion of a toothpick left him dealing with months of pain in his back and leg—all caused by said toothpick getting stuck in his rectum. Once the toothpick was removed, the man's troubles fortunately went away.

The strange medical tale was detailed this week in BMJ Case Reports. According to the report, the 67-year-old man first reached out for help when he had been experiencing two months of pain along his right buttock and thigh. MRI scans suggested that the source of this pain was stenosis around the lower back, a condition where the spaces within our spine begin to narrow—this narrowing can then pinch the surrounding nerves, leading to painful or numbing sensations. Though stenosis can be managed conservatively with drugs and physical therapy, the doctors opted for surgery to treat it.


When they performed a CT scan on the man just before the operation, though, they found a surprise in his rectum: a 7-centimeter-long rod eventually determined to be a toothpick that the man had accidentally swallowed. Six days after the find, the man's pain in his right leg quickly got worse, prompting doctors to remove the toothpick from its hiding place as soon as possible. Thankfully, after they did, his pain went away and hasn't come back since, all but confirming the toothpick as the real cause of his symptoms.
***

Genius Award Winner and Tonight's Feel Good Story of The Day all wrapped into one.

(H/T Weasel Zippers)
***

I wonder if she will be able to pay NY State and NYC taxes. But until then: Tonight's Feel Good Story of The Day.

NYC Cleaning Woman Is Gifted A Penthouse By Residents


A hard working cleaning woman in New York City who hit hard times during the pandemic was gifted an apartment thanks to all the people who lived in the building where she worked.
***
Tonight's ONT has been brought to you by Fatherly Advice Concerning Ratchet Straps.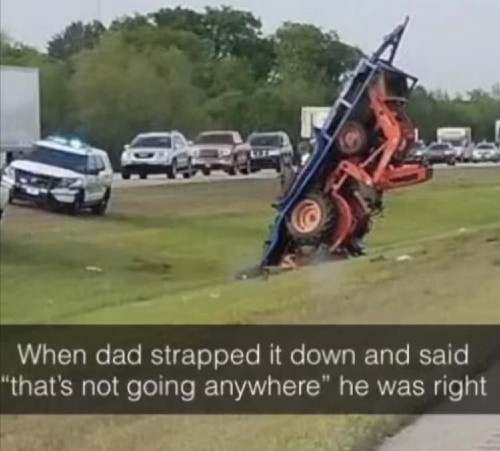 Notice: Posted with permission by the Ace Media Empire and AceCorp, LLC. The ONT often duplicated never replicated. All rights reserved by Dewey, Cheatem & Howe, S.C.

posted by Misanthropic Humanitarian at
09:36 PM
|
Access Comments