« Why Do Leftists Never Learn?
By Your Raving Roving Science Correspondent [Jay Guevara]
|
Main
|
EMT 1/31/21 »
January 30, 2021
Saturday Overnight Open Thread (1/31/21)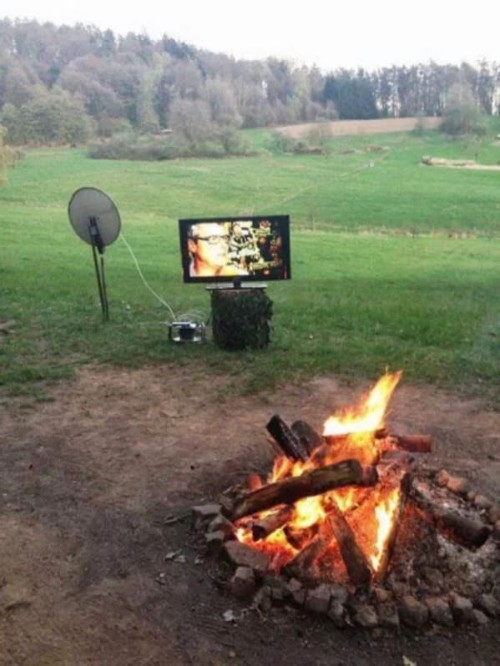 ***
The Saturday Night Joke
THE WAR OF 1812 AT WAL-MART
Yesterday, I wore my Vietnam Veteran cap to Wal-Mart. There was nothing in particular that I needed at the world's largest retailer; but, since I retired, trips to "Wally World" to look at the Walmartians is always good for some comic relief. Besides, I always feel pretty normal after seeing some of the people that frequent the establishment. But, I digress, enough of my psychological fixations.
While standing in line to check out, the guy in front of me, probably in his early thirties, asked, "Are you a Viet Nam Vet?"
"No," I replied.
"Then why are you wearing that cap?"
"Because I couldn't find the one from the War of 1812 . .
" I thought it was a snappy retort.
"The War of 1812, huh?" the Walmartian queried, "When was that?"
God forgive me, but I couldn't pass up such an opportunity.
"1946", I answered, as straight-faced as possible.
He pondered my response for a moment and responded, "Why do they call it the War of 1812 if it was in 1946?"
"It was a Black Op Mission. No one is supposed to know about it.
" This was beginning to become fun!
"Dude! Really?" He exclaimed. "How did you get to do something that COOOOL?"
I glanced furtively around me for effect, leaned toward the guy and in a low voice said, "I'm not sure. I was the only Caucasian on the mission."
"Dude," he was really getting excited about what he was hearing, "that is seriously awesome! But, didn't you kind of stand out?"
"Not really. The other guys were wearing white camouflage."
The moron nodded knowingly.
"Listen man," I said in a very serious tone, "You can't tell anyone about this. It's still classified 'Top Secret' and I shouldn't have said anything."
"Oh yeah?" he gave me the 'don't threaten me look. . "Like, what's gonna' happen if I do?"
With a really hard look I said, "You have a family don't you?
We wouldn't want anything to happen to them, would we?"
The guy gulped, left his basket where it was and fled through the door.
The lady behind me started laughing so hard I thought she was about to have a heart attack. I just grinned at her. After checking out and going to the parking lot, I saw dimwit leaning in a car window talking to a young woman.
Upon catching sight of me, he started pointing excitedly in my direction.
Giving him another 'deadly' serious look, I made the 'I see you' gesture.
He turned kind of pale, jumped in the car and sped out of the parking lot.
And these people VOTE!
What a great time! Tomorrow I'm going back, wearing my Homeland Security cap.
Then the next day I will go to the driver's license bureau wearing my Border Patrol hat, and see how long it takes to empty the place.
Whoever said retirement is boring? You just need to wear the right kind of cap!
See you guys at Wal-Mart!!

(H/T Bif Bewalski)
***
I'm not sure how this guy performs his job to a satisfactory level. He is too busy being a "player". 1 woman in my life is perfect.

Police Chief Gets Blasted On Facebook For Having 3 Secret Girlfriends

A Texas police chief has been burning the relationship candle at both ends. Actually, picture a candle with even more than two ends. Maybe it's better to say he was juggling quite a lot, and now all his balls have hit the ground.

His former girlfriend, Cecily Steinmetz, put his butt on blast using Facebook and a whole bunch of receipts.
Jason Collier was put on administrative leave at the Stinnett Police Department in northern Texas, after being put in the position last year in February.
***
Heading off to a sporting event with your sister? This guy was prepared.
***
There's a reason why bacon survives and Sizzle Lean doesn't.
ring the late seventies and eighties, Sizzlean was a popular bacon alternative produced by Swift & Co. The breakfast strips were marketed as a healthier alternative to bacon and boasted less fat and less shrinkage than regular pork bacon.

Sizzlean was supposedly 50% leaner than pork belly bacon, in fact, although it actually contained 37% fat. And let's be honest, if it didn't, it wouldn't have tasted as good.

Most websites on nostalgia or food history tend to paint Sizzlean as one of those crazy '80's' concoctions that belong in the waste bin of failed ideas. This is due to one basic misconception: The idea products are only taken off the market because they don't sell. In truth, Sizzlean did not fail, at least not in that way. Did it outsell bacon? No. Was it successful? Yes.
***

Is this the perfect side dish for that romantic Valentine's Day meal? Candy flavored mac & cheese. Thanks, but no thanks.

Kraft is releasing a limited-edition Valentine's Day version of its iconic macaroni and cheese. According to a press release, the box "includes a candy flavor packet to turn the mac & cheese pink and add hints of sweet candy flavor."

According to Today.com, a company spokesperson says "the vibrant pink hue comes from beetroot and carrot concentrates. As for what makes it tastes like candy, the extra packet of powder contains fructose, natural flavors and vanilla extract, they said."
***
I know we aren't supposed to judge. But, I now know the face of mental illness.

Man turns himself into 'black alien' by cutting off nose and slicing his top lip

WARNING IMAGES SOME MAY FIND DISTRESSING: Anthony Loffredo had his nose removed in Spain as it is illegal in his native country of France. He says he wants to look like a 'black alien'
***

The FBI, what don't they have their paws into?

A Pennsylvania lawyer looking into whether the FBI dug up $400 million worth of Civil War gold is planning to ask a judge to unseal documents in the case so he can find out the truth.

William Cluck told PennLive a magistrate judge in Harrisburg sealed documents in the March 2018 excavation case involving the FBI from the public, and is now demanding to know if gold was even found.

Cluck represents Finders Keepers LLC, a treasure hunting company that he said told the federal authorities about the excavation site in the Dent's Run area of Elk County.
***
My 1998 Chevrolet pickup says, Thanks, but no thanks.

Ask Mechanic Shop Femme: How Can I Make My Older Car Smarter?

[x] 4 wheel drive
[x] Snow plow
[x] Tow package
[x] AC
[X] Cruise control
[x] AM/FM, Cassette, CD
Looks like I am set.
***

Speaking of fishing. Perhaps dartist should check this out. Quite the catch while hard water fishing.
***
***

I know, I know. Mis. Hum. you are too judgmental. In tonight's "I could have told you so." A typical city slicker: I thought living in a van would be enjoyable and easy to boot.

I rented a camper van for a weekend to take a small road trip to Philadelphia and see how I like van life.

The heat in the van broke, the electricity ran out, and the bathroom was too small.

I learned I could never live in a camper van full time because they're not real homes with working systems.


In the past few years I've caught myself fantasizing about quitting my job, breaking my lease, and embarking on an aimless and endless road trip in a camper van.

In my daydreams, I could picture myself traveling along the coasts, parking next to the sea, and opening the back doors onto picturesque landscapes. I dreamed of seeing the world and doing it in a van, just as a record number of people have done since the start of the pandemic.

In my daydreams, I could picture myself fencing my property in and setting up machine gun turrets. But, that's me. YMMV.
***

After 4 months of snow and about 2 more to go, I'm not real excited at the moment about this.

These Are the Highest Resolution Photos Ever Taken of Snowflakes
Photographer and scientist Nathan Myhrvold has developed a camera that captures snowflakes at a microscopic level never seen before
***

The 50 most visited websites in the world. Sorry we didn't make it. But not for lack of trying.
***

My guess? Most of these have to be prison tattoos? Or are there really tattoo artists this bad?

27 horrible tattoos.
***
The ONT Musical Interlude

The ONT Musical Interlude. Except for 5% of the population. I couldn't imagine going through life without music.

INSIDE THE MIND OF A PERSON WHO HATES MUSIC
She's not a hipster who can't stand Taylor Swift. Danyel is among the 5 percent of people who experience musical anhedonia, or an inability to derive pleasure from song

Six months ago, when Taylor Swift released her twangy, emotionally charged album folklore, Danyel watched as her sister "cried to the sad songs and lip synched like she was on stage" to the more upbeat ones. Danyel, however, chose to forego this emotional rollercoaster. "It just didn't connect with me," she tells me.

In fairness, it's not just Taylor Swift who fails to connect with Danyel. As long as she can remember, the 24-year-old has never heard a single piece of music that she's enjoyed. Despite music's claim of being the "universal language," Danyel is among the 5 percent of people who experience "musical anhedonia," or an inability to derive pleasure from song. "I never understood how my friends in high school would lie in their room or go on long car rides and just listen to music the whole time," Danyel explains. "I've definitely tried finding something I like, but nothing's ever clicked for me."

Can you imagine life without Tanya? NO!!!
On this day: 30 Jan 1961
The Shirelles became the first all-girl black group to have the number one song on the US chart when 'Will You Love Me Tomorrow?' reached the top. The song peaked at No.4 in the UK. via thisdayinmusic.com
AND
On this day: 30 Jan 1982
Blues singer, songwriter, guitarist Sam Lightnin' Hopkins died of cancer aged 70. In 1968, Hopkins recorded the album Free Form Patterns, backed by the rhythm section of the psychedelic rock band 13th Floor Elevators. Hopkins influenced Bob Dylan, Stevie Ray Vaughan and Jimi Hendrix. R.E.M. recorded a song named after him on their Document album. via thisdayinmusic.com
***

What a romantic couple. Not. They are Genius Award Winners.

WBTW-TV reports a couple accused of having sex on the Myrtle Beach SkyWheel and filming it for pornographic videos is back in jail on other charges.

Eric and Lori Harmon, both 36, turned themselves in Tuesday and were booked on additional charges related to similar acts in the Surfside Beach area. Eric Harmon faces two new counts of indecent exposure and Lori Harmon faces four new counts of indecent exposure. Both were released on $2,500 bond Tuesday.

The couple most recently has been accused of sex acts in a Food Lion parking lot and on a bench near Floral Lake Playground. Lori Harmon is also accused of filming herself urinating at a baseball field and also at Floral Lake Playground.

Myrtle Beach Sun News reports both were booked again into J. Reuben Long Detention Center by Surfside Beach Police.
***

Tonight's ONT has been brought to you by Laundry Suggestions.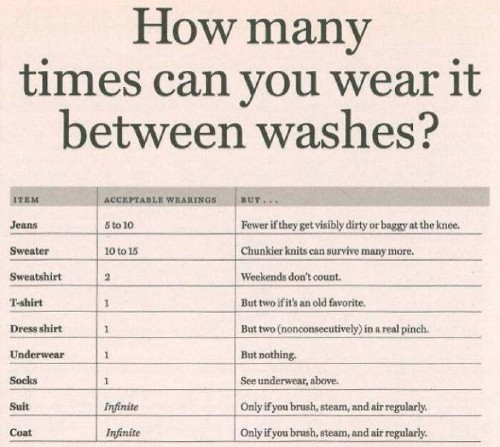 Notice: Posted with permission by the Ace Media Empire, AceCorp, LLC and the International Brotherhood of Hamsters. The ONT is a gluten free product.


posted by Misanthropic Humanitarian at
09:45 PM
|
Access Comments