« Fake President Biden Sworn In By Corrupt Justice Roberts
Trump: "We Will Be Back, in Some Form"
|
Main
|
Wyoming State Senator Files to Run Against Neocon NeverTrumper Liz Cheney in Primary Challenge »
January 20, 2021
Fox News: Best. Inaugural Speech. Ever.
CNN: The Lights At the Lincoln Memorial (That Taxpayers and Corporate Donors Paid For) Are "Almost Extensions of Joe Biden's Arms, Embracing America"
Reaching for your guns, your wallet, your unconsenting vagina (if a woman) and your throat.
American Journalism Is Back, Baby!
And if you recall, this Objective Nonpartisan Urinalist was considered so unbiased that he was made a moderator at a Republican primary debate.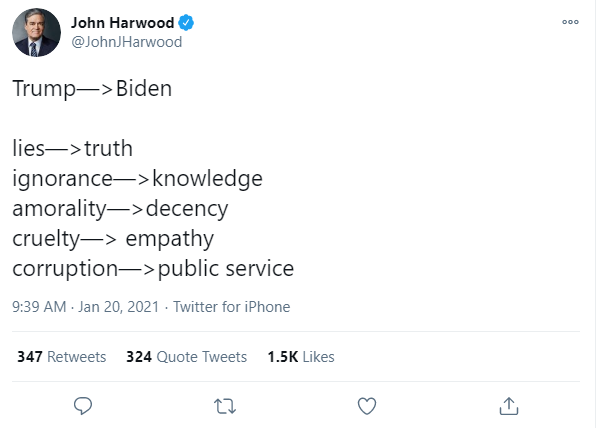 TheHill, a thoroughly amateurish propaganda sheet, continues the very lazy non-journalistic practice of deciding the "news" is whatever word-fart the "journalist" read on twitter two minutes ago: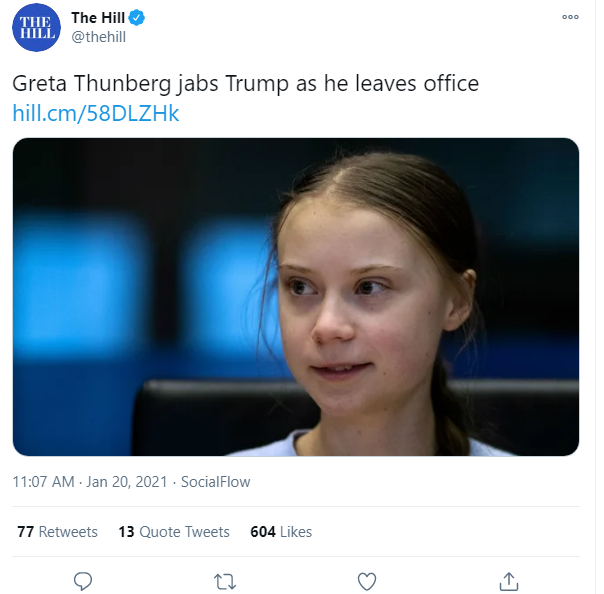 Nobel Prizes all around, I think.
Oh, and this decrepit old bone-jostler was just gushing. Fox News, through its Signature Opinion-Babbler Chris Wallace, declares it "The best inaugural I've ever heard."
And Wyatt Earp says this:
748 POS Fox News update claiming Biden is "a president for all Americans. " Go fuck yourself, Fox. Posted by: Wyatt Earp - Biden Is Not My President
Fox News is getting rid of a few people, but don't be fooled: they're keeping their #ResistanceHeroes.
4

posted by Ace at
01:08 PM
|
Access Comments