« Mid-Morning Art Thread
|
Main
|
Fake President Biden Sworn In By Corrupt Justice Roberts
Trump: "We Will Be Back, in Some Form" »
January 20, 2021
The Morning Rant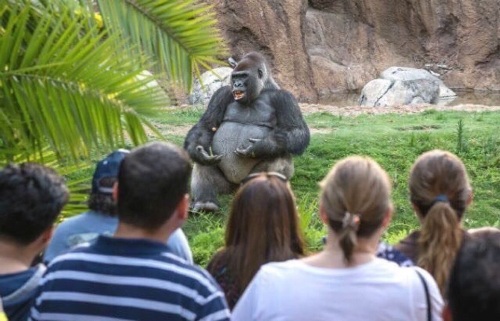 THE NEW RULES
OK, listen up, all you morons! We got a bunch of new rules that have just been handed down and I've been told they go into effect today. Like, right now. Sorry for the lack of prior notice, but you know how these things are. So, let's get to it:
You all remember how "the #Resistance" was all the rage, right? All the cool kids were doing it. Well, not any more. Now it's a Bad Thing to try to oust the president. The new word is "insurrectionist", and it's a slur, not a compliment. We needed a new word, anyway, since "white supremacist" is starting to get worn out and it doesn't have the shock value it once had.
Any criticism of the Biden administration will now be called an insurrection.
The military is now good. Those brave soldiers are on our side now, right? At least, those we vet and approve of. Police, too. And military parades? Also cool now. 30,000 federal troops in the capitol should not raise an eyebrow, and any comparison to Nazis or Nuremberg rallies, which a year ago would've flooded the news cycles for days if Trump had done this, are to be discouraged.
You're going to have to drop the ACAB nonsense, too. Because we need the police to protect us from the insurrectionists. So you need to get on board with backing the blue!
Rioting is now bad. This rule was actually put in place on January 5th, but not many people knew that.
Fictional movies, plays, and books that depict the assassination of the sitting president as a good thing is now out of style. We don't do that any more. Our President should not be insulted that way. It's bad. For at least the next 4 years. Although there is an exception here for previous presidents, in particular, the last one.
FLOTUS is now beautiful again. Let a thousand magazine covers bloom. And her accomplishments, no matter how small or inconsequential, are too be praised.
This is not a new rule, but more of a continuation of an old rule, and you SNL writers should take note of this: no jokes about the president's mental capacity or how the vice president got a leg up (so to speak) in politics. Those topics are off limits. Bad taste, don't you know. Although I trust you guys, you did yeoman's work not making fun of the president's obvious quirks and flaws during the Obama yeas, so I know we can count on you to come through.
Another rule that is still in place is the hate speech/free speech dichotomy, only now the objects have switched.
Lastly, it's now OK to cover lighter stuff, like clothes and taste in music, in order to present the human side of the First Couple. So let the puff pieces and the tongue baths commence!


No, This is Insurrectional: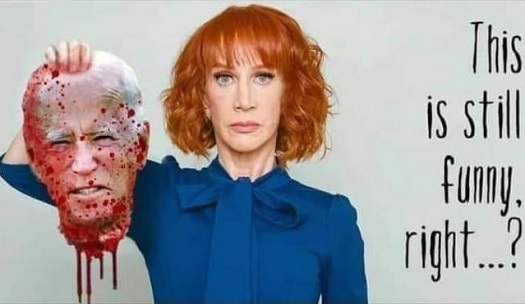 Unity!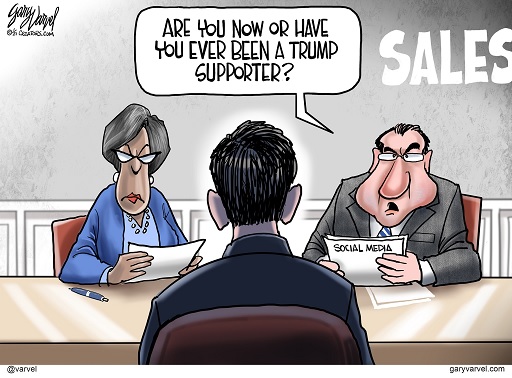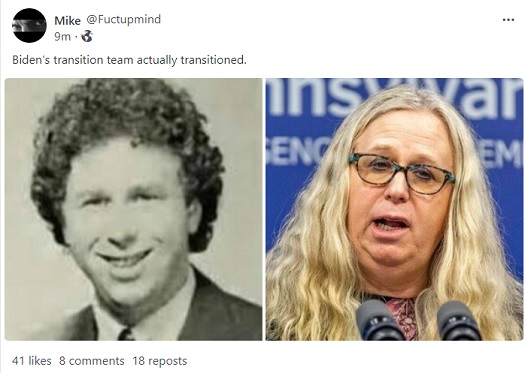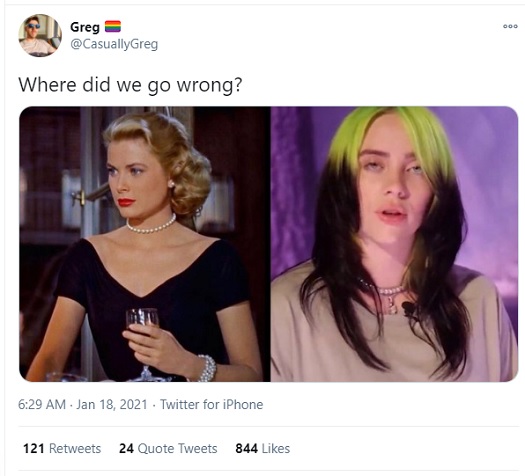 This Is Known: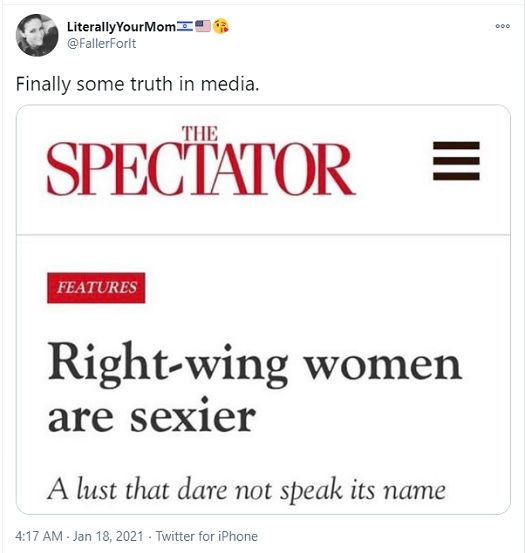 By... Voting Him Out of Office?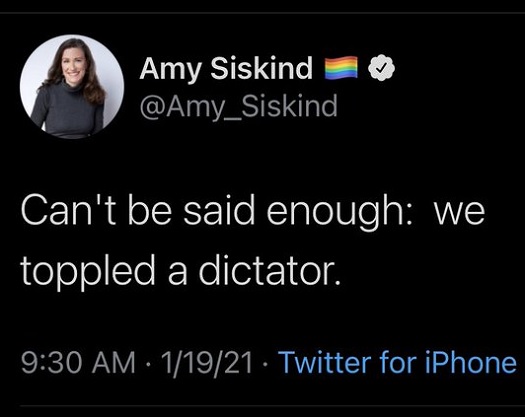 The Sucking Up Has Started Already: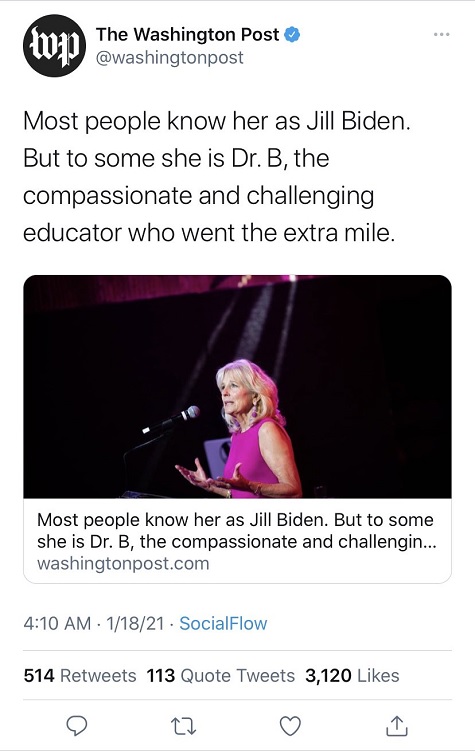 Listening To This Stuff For the Next Four Years is Going To Be Nauseating: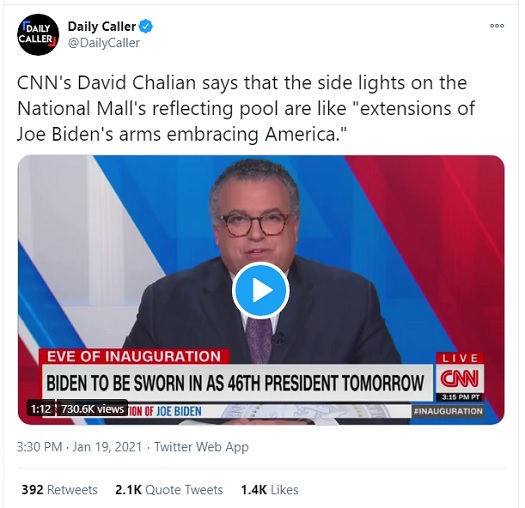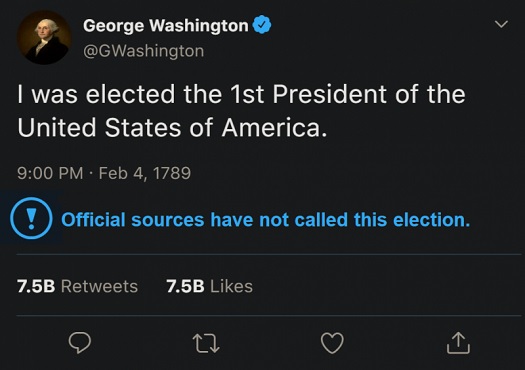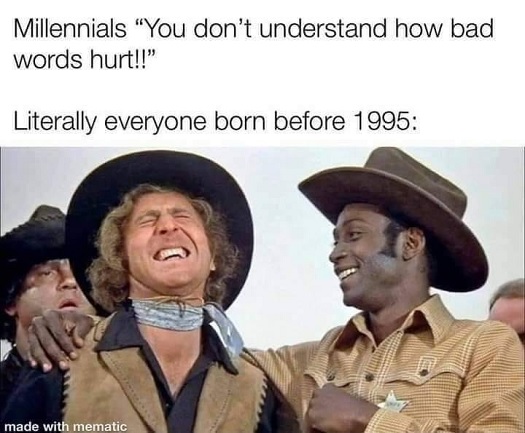 AoSHQ Weekly Prayer List
Please submit any prayer requests to "Annie's Stew" at apaslo atsign hotmail dot com.
Prayer Requests:

10/7 – Lee Also requests prayers for her good friend who needs a lung transplant. He's been on the list for a while, but it's getting to the point where he needs it sooner than later. She also would like prayers for the family of the person whose untimely death will give life to her friend. They have lost someone they love. But their generosity will help her friend.
11/18 Update – Her friend has moved closer to the hospital, which means he's up higher on the list. He's getting rehab in preparation for the transplant, so keep praying for him, please. And prayers also for the family who lost a loved one and allowed their loved one's organs to give new life to people like her friend.
12/23 Update – Her friend just got THE call. It may turn out that the lungs won't be right, in which case, someone else will get them and he will have to wait. She requests prayers that her friend makes it through surgery successfully, and through recovery, and for the family of the donor, that they may have peace knowing that their generosity saved a life.

10/27 – Caiwyn requests prayers for his father, who has been battling pancreatic cancer for 3 years. His chemotherapy treatments are no longer effective enough to justify continuing with them, and they are being discontinued. Prayers for him, and for whatever more time God could possibly give him with his family.
1/10 Update – Caiwyn's father passed away on New Year's Eve, surrounded by his wife and children. The family is doing all right and mostly is just glad he's no longer in pain. Caiwyn sends thanks for your thoughts and prayers.
11/16 – Adriane the Critic requests prayers for her friend "D". He is fighting a very aggressive brain cancer and the doctors' prognosis is horrifically short. Prayers are also requested for his exhausted wife and young children, and strength for his sister and family, who are doing a great deal of travel to try and be with him in the little visits they are allowed.
1/11 Update – Adriane the Critic sends: Thank you to the Horde for their prayers. My friend D. died early Saturday morning (aggressive brain cancer). He was able to see his parents and siblings for a few short but coherent visits. Continued prayers for his exhausted wife and young children.
12/2 – Sgt. Mom is asking for prayers for her daughter and unborn grandson, Jamie. The Daughter Unit is 40, this is her first pregnancy, and because of her age, this is considered a high-risk pregnancy, with an elevated chance of Downs' Syndrome for Jamie. They had an ultrasound this week and an amniocentesis is scheduled for the week of Christmas. The Daughter Unit will carry on with the pregnancy regardless – but prayers for a healthy, normal child are humbly requested.
1/6 Update – Sgt. Mom sends her gratitude for the prayers, and they found out yesterday that her unborn grandson is health and developing normally. No spina bifida, and no trisomy disorders were found!

12/9 – Roxxee asks for prayers for her daughter, who has developed a severe addiction to prescription Adderall, and is now in deep psychosis. She has cut herself off from family and friends and will not respond to any of them. Praying for a Christmas miracle that she wakes up from her psychosis and gets help.
1/4 Update – Roxxee reports: God works in mysterious ways. On the Tuesday before Christmas, her daughter's mental health tragically deteriorated. However, this event enabled them to get her in a treatment facility where she is finally getting the intensive help she needs. Roxxee asks for continued prayers that the doctors help her and she is able to make a full recovery.

12/12 – Katya, the designated driver sends an update that she was in the ER with shortness of breath last weekend, and has found she has a blood clot in her lung now. The blood thinner she was on for the clot in her leg wasn't doing the job, so she is giving herself injections twice a day of enoxaparin sodium. She feels good, mostly. She sends her thanks for prayers and support through her chemo treatments.
12/29 Update: Last week was her last chemo treatment. She still has 4 infusion treatments of Keytruda, which is the immunotherapy drug that is still in clinical trials in the US. She has an appointment on Wednesday with the surgeon to scheduler her mastectomy. She sends thanks for continued prayers and support.

12/22 – Homer's Donuts asks for prayers for work. He was laid off on 12/22 with only a few days of notice, and it feels horrible not knowing when the next paycheck is going to come.
1/11 Update – Homer's Donuts has an interview on 1/13 that is well suited to his career experience. Please pray for that to work out well!

12/29 – NavyMom requests prayers for her family. Their daughter decided to cut NavyMom and her husband out of her life and her children's lives. NavyMom's husband is having lunch with her daughter's fiancé on Wednesday, so prayers for the right words and hearts to be softened.
12/30 Update – NavyMom reports that the lunch went well, and they are hopeful that the divide can be healed. The next step will be lunch with their daughter. Prayers are still needed for hearts to continue to be softened. NavyMom sends her thanks!

12/29 – empire 1 asks for prayers for her husband, who recently died. She found him, and she probably could use some prayers, too.

12/30 – Prayers of healing are needed for Tikvah, who had part of her foot amputated today and requests prayers. She needs to stay totally off it for 6 weeks to heal.

12/30 – Fox2! requests prayers for his niece, VM, who is pregnant at a relatively high age for being prima (first birth).

1/6 – NaughtyPine has several requests: For the family and friends of Art, who they lost suddenly in late November. The tears come and he's missed terribly. For the family of Russ, especially his children who are currently estranged from each other. Family healing would make it easier on everyone. For Michele, who lost her ailing father on New Year's Day. Her "baby" brother died suddenly last March. She is now the sole survivor of her immediate family.

1/8 – Captain Whitebread requests the means to get an eye exam and some new glasses. His current glasses are 4 years old, and he can see distances fine, but his up-close work is blurry. Since he works around computer screens all day, that's a big problem. His side jobs have all shut down due to Covid, so he's barely getting the bills paid now; there is nothing to spare.


For Healing:

12/16 – Mishdog requests prayers for his mother-in-law, who lives in Russia. She has had high blood pressure for a couple of years and has been taking medication for it. A few weeks ago, she had to call an ambulance because her BP was over 200, but they couldn't take her to the hospital because their hospital was only taking Covid patients. She was finally admitted to the hospital last Saturday but didn't see a doctor until Monday. Additionally, they do not have staff to look after her, so she must track her own BP, heart rate, medication, etc. Please pray for a solid diagnosis and treatment plan.

12/21 – Toad-O requests prayers for his mother, who has just tested positive for covid-19. She is 88 years old and in a nursing home.
1/18 Update – Toad-O reports that his mother was released from quarantine and is back in her old room. She never did have any Covid symptoms. Prayers answered.

12/23 – Notsothoreau requests prayers for Jesse in DC's mom. They believe she has had a stroke. She is in the hospital and being transferred to the stroke unit. She is 94 and would appreciate prayers for healing.

1/10 – Annie's Stew requests prayers for healing and protection for a sweet young family, expecting their first baby. The mom-to-be has many health issues, and now the dad-to-be just found out that he has lymphoma.

1/13 - Coelacanth asks for prayers for a friend's son who was snowboarding and had an accident. He was undergoing spinal surgery last night, and it is feared he may never walk again. His name is Gavin.

For submission guidelines and other relevant info, please contact Annie's Stew, who is managing the prayer list. You can contact her at apaslo at-sign hotmail dot com.
If you see a prayer request posted in a thread comment, feel free to copy and paste it and e-mail it to Annie's Stew. She tries to keep up with the requests in the threads, but she's not here all of the time, so she may not see it unless you e-mail it to her.
Please note: Prayer requests are generally removed after five weeks or so unless we receive an update.
Please remember the Prayer of St. Francis:
http://www.prayerguide.org.uk/stfrancis.htm
Keep calm and pray on!


Who Dis: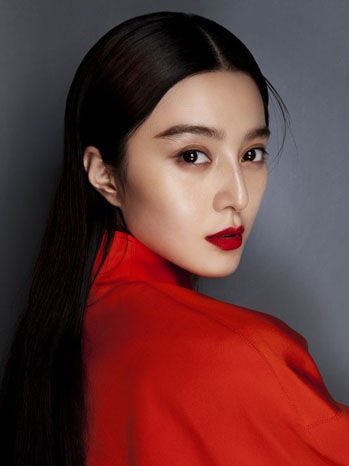 Photo 2
Photo 3
(leggy!)
Photo 4
Photo 5
Photo 6
Photo 7


For the 'Ettes: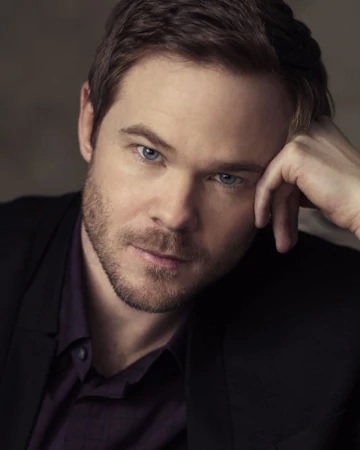 Photo 2
Photo 3
Photo 4
Photo 5


Monday Who Dis: It probably wasn't obvious from the photos I selected, but Jane Seymour has one green eye and one brown eye; a condition known as heterochromia. I showed 9 pics rather than the usual 7 because I found so many gorgeous photos of her that I could not whittle it down to 7. And I'm happy that many 'ettes were please with my male 'who dis' choice, Christopher Reeve. He and Ms. Seymore starred in the 1980 film Somewhere In Time, which I gather is sort of a cult classic. Or, at least it seems to be on many people's favorite movie list.


Today's Edition Of The Morning Rant Is Brought To You By Cat's Head Biscuits: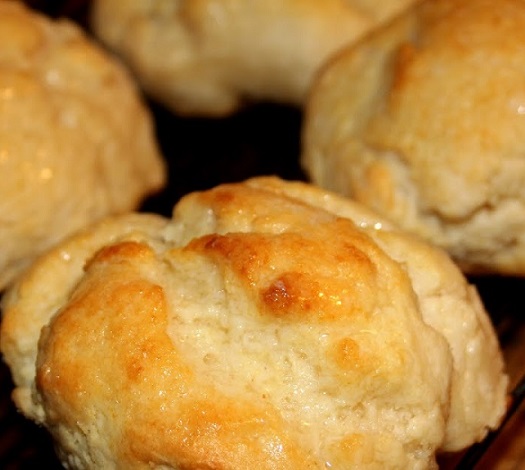 Biscuit recipe available here.

posted by OregonMuse at
11:10 AM
|
Access Comments