« Saturday Evening Movie Thread 01-16-2021 [Hosted By: Moviegique]
|
Main
|
EMT 1/17/21 »
January 16, 2021
Saturday Overnight Open Thread (1/16/21)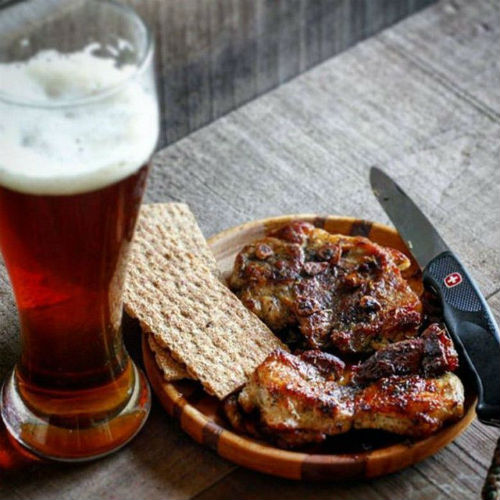 ***
The Saturday Night Joke

A man walks out to the street and catches a taxi just going by.
He gets into the taxi, and the Cabbie says, 'Perfect timing. You're just like Frank.'
Passenger: 'Who?'
Cabbie: 'Frank Feldman...He's a guy who did everything right all the time. Like my coming along when you needed a cab, things happened like that to Frank Feldman every single time.'
Passenger : 'There are always a few clouds over everybody.'
Cabbie: 'Not Frank Feldman. He was a terrific athlete. He could have won the Grand-Slam at tennis. He could golf with the pros. He sang like an opera baritone and danced like a Broadway star and you should have heard him play the piano. He was an amazing guy.'
Passenger: 'Sounds like he was something really special.'
Cabbie: 'There's more. He had a memory like a computer. He remembered everybody's birthday. He knew all about wine, which foods to order and which fork to eat them with. He could fix anything. Not like me. I change a fuse, and the whole street blacks out. But Frank Feldman, could do everything right.'
Passenger: 'Wow, some guy then.'
Cabbie: 'He always knew the quickest way to go in traffic and avoid traffic jams. Not like me, I always seem to get stuck in them. But Frank, he never made a mistake, and he really knew how to treat a woman and make her feel good. He would never answer her back even if she was in the wrong; and his clothing was always immaculate, shoes highly polished too. He was the perfect man! He never made a mistake. No one could ever measure up to Frank Feldman.'
Passenger: 'An amazing fellow. How did you meet him?'
Cabbie: 'Well...I never actually met Frank. He died and I married his wife...'

(H/T Isophorone Blog)
***
The ONT Musical Interlude
RIP Sylvain Sylvain of the New York Dolls.
David Johansen on Losing Sylvain Sylvain: 'I Have a Heavy Weight On My Chest'
"The New York Dolls would have been a crappy band without him," says the singer about his longtime bandmate
&&&
On this day: 16 Jan 1988
24 years after The Beatles first topped the chart, George Harrison went to No.1 on the US singles chart with 'Got My Mind Set On You' an old favorite of George's that was originally recorded by James Ray in 1962. In the UK, Harrison's version spent four weeks at No.2. via thisdayinmusic.com
&&&
On this day: 16 Jan 1980
Paul McCartney was jailed for nine days in Tokyo for marijuana possession after being found with 219g on his arrival at Narita Airport in Japan. McCartney said in 2004. "This stuff was too good to flush down the toilet, so I thought I'd take it with me." via thisdayinmusic.com
***

That's one hell of a joyride, I'm not sure why the USPS truck was left running.

A WOMAN allegedly got behind the wheel of a USPS truck and went for a one mile joy ride as she crashed into 14 cars in Brooklyn.

Cops said the woman climbed into the truck on Fulton Street and Patchen Avenue in Bed-Stuy at around 6pm on Friday.
***
***

Hell has no fury as a woman scorned. The Golden Rule of The ONT, "Never stick your dick in crazy."

ADVERTISEMENT Woman, 32, 'mailed out 180 nude photos of men she was angry with' Comment Jimmy McCloskeyFriday 15 Jan 2021 6:37 pm Share this article via facebookShare this article via twitterShare this article via messenger Sarah Pharis is accused of mailing out 180 nude photos of two different men she was upset with (Picture: Calcasieu Parish Jail) A 28 year-old woman mailed out 180 nude images of two men she was angry with, it is claimed. Sarah Pharis, 32, was first arrested on December 28 after allegedly posting 150 images of an unidentified man to at least 30 people. She is said to have traveled from her home in Sulphur, Louisiana, to Texas to mail them. Pharis was arrested again on Thursday after Calcasieu Parish Sheriff's Office learned of a second man she is said to have humiliated with revenge porn. A sheriff's office spokesman said the original batch of letters also contained nudes belonging to the second alleged victim. Pharis faces 180 counts of non-consensual disclosure of a private image, and is currently free on $90,000 bail ahead of her next court appearance. Investigators have not disclosed the relationship between Pharis and the men whose nudes she is said to have shared.
Relationship? I'm sure it was platonic and they engaged in book reviews.
***

I enjoy the great outdoors, I hunt, I fish. I enjoy picking wild raspberries and blueberries. But, I draw the line at eating Christmas trees.

Don't toss your Christmas tree — you can eat it!


Christmas is over, you've taken the ornaments off the tree, but instead of dragging the Christmas tree to the curb, why don't you … eat it? London's Julia Georgallis recently released a 30-recipe cookbook called How To Eat Your Christmas Tree.
***

Inside the mind of an angry drunk.

INSIDE THE MIND OF AN ANGRY DRUNK
Why your buddy Jekyll becomes Mr. Hyde after one too many

The night is going smoothly. You're out at the bar with your friends having a great time. Then, all of a sudden, a fight breaks out. It's the same friend every time. He's wildly punching another of your friends. Or the guy standing behind him. Or the waiter. Or the bouncer. Or a lamp post.
***

How do you know you live in an opulent society? Liquid Death.

Right now at my local grocery, a 12-pack of store-brand bottled waters retails for $2.49. But why merely quench your thirst when you could murder it? That's the selling proposition behind Liquid Death, a 3-year-old startup offering the same quantity of spring water, but marketed like a beer and packaged in "tallboy" aluminum cans, for $19.99 on Amazon.
***
She's just too sexy for her own good.

Today in sexist news from around the world, a Flemish psychologist has reportedly given up her license after the Belgian Commission of Psychologists scolded her for being too sexy. After the Commission suspended her license, Kaat Bollen, a Flemish media personality known for sharing and promoting sex-positive content online, simply gave it up instead.

According to Vice, Bollen's troubles began in early 2020, after an unknown colleague reported her to the Commission, resulting in an official warning. Bollen appealed the decision, and ended up getting her license suspended instead.

In addition to a social media presence deemed "indiscreet," Bollen also raised eyebrows for directing an erotic film and operating an online sex toy shop — all of which ultimately led to the Commission's decision to suspend her license. According to Belgian national broadcaster VRT, the Commission's verdict notes that Bollen "must at all times be aware of her profile and dignity," and ultimately found that "the dignity of their profession is being affected and their image damaged" by Bollen's online presence.
***
Ford vs. Chevrolet. Longbows vs. Crossbows. Ginger vs. Mary Ann. Ketchup on hot dogs and now the fight of: Ketchup on eggs?

Ketchup on eggs can be a subject of intense debate. Is this a combination you grew up with, or is the idea completely foreign to you? Based off of casual conversation here at The Takeout, it's clear that for every enthusiast, there's a hater who despise the very idea of Heinz on the breakfast table. And as a condiment, people have very strong feelings about ketchup more generally, like whether or not it belongs on hot dogs or, as we've discussed amongst ourselves previously, on burgers. So what do you think? Does ketchup belong on eggs?
***
Florida Man and Intoxication = Genius Award Winner. A funny one at that.

A U.S. Coast Guard crew from Station Key West have recovered a floating tiki hut bar that was reported stolen near in the Florida Keys

Unsurprisingly, the person aboard showed signs of intoxication and he was taken into custody by Florida Fish and Wildlife Conservation Commission.

Officials said the vessel was located near Hawk's Channel.

Local reports say the man was found slumped over the wheel of the charter tiki hut at 8 a.m. on Wednesday, giving you an indication of how rough his night was.
***
I agree with Lewis Black on occasion, this is one of these....NSFW-Language

***

NSFW-Language
***

Tonight's ONT has been brought to you by Broken New Year's Resolutions.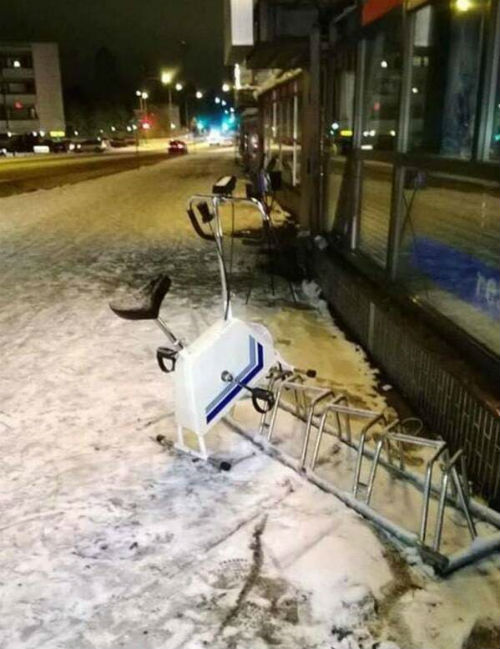 Notice: Posted with permission by the Ace Media Empire and AceCorp, LLC. There may or may not be adults at the Headquarters.

posted by Misanthropic Humanitarian at
09:31 PM
|
Access Comments