« Quarantine Cafe: Strange Birds Edition
|
Main
|
The Morning Report - 1/5/21 [J.J. Sefton] »
January 04, 2021
Monday Overnight Open Thread (1/4/21)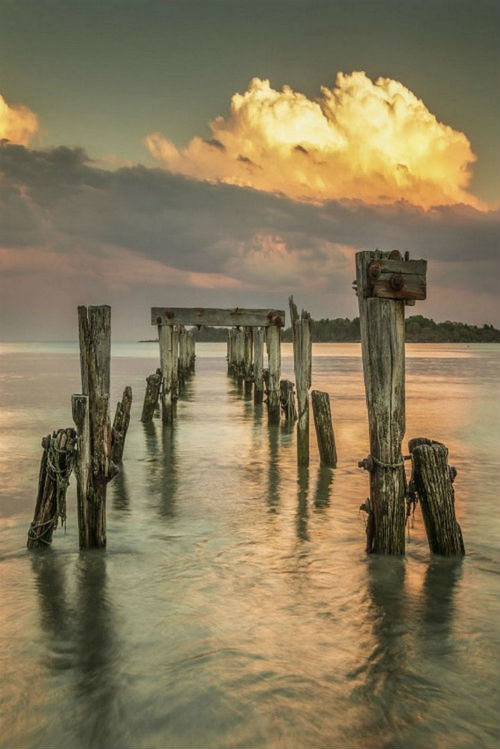 ***
The Quotes of The Day

Quote I

"I think that was you and your mom…who voted for Uncle Joe? Who wants to be Kamala's Ambassador to England? Who didn't campaign for Republicans but instead backstabbed everyone from President [Donald Trump] to me? That was ALL YOU. You're a family of frauds." Dr. Kelli Ward
Quote II

I have been wondering for a while whether Americans are simply too dumb to sustain a democracy. Consider this a small data point bearing on that question. John Hinderaker
Quote III

Getting to know the floating community around me gave me comfort and security I've never really felt since I've lived in the capital. Nicola Thorp

Quote IV

"We have nothing. We are completely destitute," Jessica Howson

Quote V

"If we don't win at least one seat but both seats in the state of Georgia, which is supposed to be Republican state, this country will be changed forever. If we don't fight on January 6th on the floor of the Senate and the House — that is the joint meeting of Congress — on these electors, we are done. Mark Levin

Quote VI

"My good faith efforts at de-escalation have been met with ongoing violence and even scorn from radical antifa and anarchists. In response it will be necessary to use additional tools and to push the limits of the tools we already have to bring the criminal destruction and violence to an end." Portland Mayor Ted Wheeler
Wheeler is a Certified Dumb Shit.

Quote VII

"Does the government actually believe their own messaging? Do they think that it's OK to travel? Do they not think that the guidelines are worth following?" she said. "It's not about one person using bad judgment. It's a systemic lack of adherence to the guidelines that the government itself is putting out." Political scientist Lori Turnbull
***

The exorcism of John McCain and his vile testicular secretion.
NSFW-Language

***
Keep your eyes peeled on the camera man as he films this massive brawl in what appears to be a Chinese restaurant or kitchen of some sort. While bodies are flying left and right, he's just chilling eating his food and recording the madness. Total pro!
***
You know who doesn't have Global Warming? The UK, bunch of pussies. Suck it up and pull up your big boy long johns.

When you wankers are bored you can do this.
***

At least in the "Old West" you could attempt to protect yourself. NYC? Not so much.

5x felon beats 10 people with a bat, hijacks cars, doesn't go to jail

Criminal Bryan Thompson beat ten people with a bat in New York City and hijacked two cars, reports New York Daily News. The 43-year-old felon from Atlantic City terrorized Tribeca and caused serious injuries, but instead of going to prison, he went to Bellevue.

A man was entering the station when Thompson allegedly knocked him unconscious after repeatedly hitting the victim with a bat. The victim suffered injuries to his shoulder, hand, and forehead, the newspaper reported.
***

I bet this politician has never done anything so fast in his life until now. Trump Derangement Syndrome is still rampant.

Lawmaker moves to shut down Mar-a-Lago over Trump family rockin New Year's Eve with Vanilla Ice


There's no shortage of killjoy Democrats in Palm Beach County, and state Rep. Omari Hardy is trying to get local authorities to shut down Mar-a-Lago because of dozens of maskless party-goers at the New Year's Eve party.
***
Just think the Marlboro Man could have been a farmer.

Cheese-Filtered Cigarettes
We've previously posted about "cheese candy", which was the invention of Wisconsin lumberman Stuart Stebbings. Another of his inventions was cheese-filtered cigarettes. He was, apparently, a man driven to find new uses for cheese.
***

I was debating, ONT material or Pet Thread material? Since it is only the 1st Monday of the week ONT material won. How far would you go to save a pet?

Couple Trapped In Mexico For A Year As They Refuse To Leave Without Their Rescued Cat

So imagine you quit your job, sell or rent out your apartment, pack your favorite things in your camper van, and set off with your partner driving the widths and lengths of the picturesque landscapes of North America. A young British couple did precisely the latter two years ago and they are still on the road. What makes their story special is a cat that they rescued along the way. And now they cannot imagine their life without their feline companion, to the point of making the decision to stay in Mexico for a whole extra year.

Lee Hodges, 33, and Willow Rolfe, 29, both teachers, began their road trip across North America in August 2019 in their restored VW van. Two months into their journey, while in Washington, DC, they decided to to adopt a stray cat which shortly became a member of the family.
***

2035 is going to be an interesting year. Massachusetts plans to follow California down the rabbit hole of forbidding new gasoline powered cars.

Massachusetts says it will ban sale of new gas-powered cars by 2035
The state follows California's example after it became the first state in the union to announce an identical ban last year.
***

The problem with unions? Their views do not necessarily reflect the view of management or stockholders.
The Alphabet Workers Union said it will be open to all employees and contractors, regardless of their role or classification. It will collect dues, pay organizing staff and have an elected board of directors.

The unionizing effort, a rare campaign within a major U.S. technology company, is supported by the Communications Workers of America as part of a recent tech-focused initiative known as CODE-CWA. Googlers who join the Alphabet Workers Union will also be members of CWA Local 1400. The group, which represents more than 200 workers in the U.S., plans to take on issues including compensation, employee classification and the kinds of work Google engages in.

"We will hire skilled organizers to ensure all workers at Google know they can work with us if they actually want to see their company reflect their values," Dylan Baker, a software engineer at Google, said in a statement.

Despite Alphabet's progressive politics, the National Labor Relations Board filed a complaint against Google last month alleging the company violated labor law by spying on workers who organized protests against the company before firing them.

This should be interesting to watch over the next couple of years.
***
It's not nice to fool Mother Nature. Perhaps the "model" losing a leg or going blind will change their editorial point of view.

Cosmopolitan's February 2021 Issue Celebrates Fat Diabetic Women As Healthy…
We went from "Michelle Obama will crush obesity" to "Obesity is healthy" in 3 years. Amazing.
***
What did I learn today? I learned that structural racism can cause boob rashes.

There are those giant tragedies and then there are the little things. All our worlds shrank this year – because our movement was so dramatically restricted – but sometimes the devil is in the detail. A conversation I had recently with a black woman who wields enormous power in the TV industry sums it up for me. She and I were meeting from our respective bedrooms in the now familiar, strange intimacy of a one-on-one Zoom meeting. She has developed a massive rash all over her boobs.

"It's years of bullshit – racism, micro-aggressions," she told me in a matter-of-fact tone. "I have never had any eczema before. My doctor said it's erupted now because I've finally given myself permission to acknowledge the toxic stuff I've been putting up with during all these decades of my career."
***

Was he really visited by an alien or was it just a Yale professor?

A Harvard professor says an alien visited in 2017 — and more are coming


When the first sign of intelligent life visits us from space, it won't be a giant saucer hovering over New York. More likely, it will be an alien civilization's trash.

Avi Loeb, chair of Harvard's Department of Astronomy, believes he's already found some of that garbage.

In his upcoming book, "Extraterrestrial: The First Sign of Intelligent Life Beyond Earth" (Houghton Mifflin Harcourt), out Jan. 26, the professor lays out a compelling case for why an object that recently wandered into our solar system was not just another rock but actually a piece of alien technology.

The object in question traveled toward our solar system from the direction of Vega, a nearby star 25 light-years away, and intercepted our solar system's orbital plane on Sept. 6, 2017.
***
The ONT Musical Interlude
AND
On this day: 4 Jan 1986
Irish singer, songwriter and bassist Phil Lynott of Thin Lizzy died of heart failure and pneumonia after being in a coma for eight days following a drug overdose. With Thin Lizzy he had the 1973 hit 'Whiskey in the Jar', (their version of the traditional Irish song) and hits with 'The Boys Are Back in Town', 'Jailbreak' and 'Waiting for an Alibi'. The groups 1978 album 'Live and Dangerous' spent 62 weeks on the UK chart. Lynott fronted several bands as a lead vocalist, including Skid Row alongside Gary Moore. A life-size bronze statue of Phil Lynott was unveiled on Harry Street in Dublin Ireland in 2005.
&&&
RIP Mick Bolton
***
Not only the Mother of The Year Award but also Genius Award Winner.

A Chattanooga woman faces neglect charges after police say she left a one-year-old child locked alone in a vehicle in front of a bar in downtown Chattanooga while she was apparently celebrating the New Year.

An affidavit obtained by NewsChannel 9 says about an hour before midnight, a bystander spotted the child in the car on Cherry Street, and busted out a window to retrieve her.

25-year-old Sylvie King faces child neglect, public intoxication and disorderly conduct charges. Police say the child is now with her grandmother.
***
It's only money. Tonight's Feel Good Story of The Day.

Around 200 people are starting 2021 off without any medical debt thanks to the kindness of an oncology doctor who erased $650,000 of his patients' debt.

Dr. Omar Atiq, a medical oncologist for nearly 40 years, closed his cancer clinic in Pine Bluff, Arkansas, in March after nearly three decades in business.
***

Tonight's ONT has been brought to you by Preparation.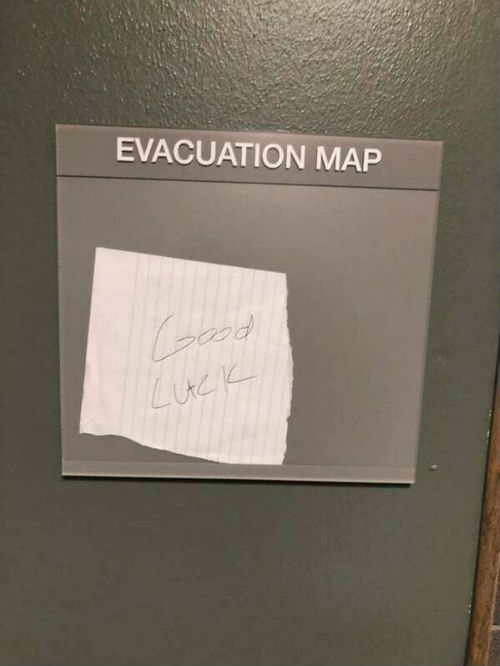 Notice: Posted with permission by the Ace Media Empire and AceCorp, LLC. ONT drafting demands a variety of skills, knowledge and luck. It is not only a writing process, it is a state of mind, a commitment to Morons.


posted by Misanthropic Humanitarian at
10:00 PM
|
Access Comments