« Mid-Morning Art Thread
|
Main
|
Trucks Backed Up For Miles, Supermarket Shelves Empty as France Seals UK Border »
December 23, 2020
The Morning Rant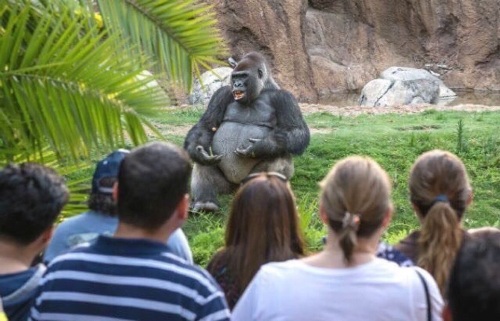 It's fun to think about what sort of headlines we'd be seeing if the media wasn't so totally in the tank for Democrats and progressive causes. Here are some examples:
"Larded-Up Covid Relief Bill Larded Up With Giant Piles Of Lard."
"Biden Declares Victory But Questions About Fraudulent Votes Persist."
"Biden's Noticeable Cognitive Decline A Source Of Concern, Sources Say."
"After 4 Years Of Russia, Russia, Russia, Maybe We Should Be Looking At China, China, China."
"Closed Churches Question Why Strip Clubs Are Allowed To Remain Open During Lockdown"
"Trump Being Sabotaged By His Own Appointees IsNot Good, Observers Say."
"When Will The Curve Be Sufficiently Flattened? Many Are Asking."
"Security Of Mail-In Ballots Questionable, Experts Say."
"E-Mails On Hunter Biden's Laptop Reveal Troubling Ties To China And The CCP."
"CNN A 'Wretched Hive Of Scum And Villainy', Viewers Say."
"Why Is the Chinese Military Being Allowed To Train In Canada?"
"What State Secrets Did Eric Swalwell Reveal To The CCP Agent He Was Sleeping With?"
"Kamala Harris Not Well-Liked, Biden Campaign Insiders Admit"
"Critical Race Theory Is Actually Increasing Racism: Study"
"The NY Times' 1619 Project Is Complete Hogwash, Say Many Historians."
"The 'Office Of The President-Elect' Is Just Something Obama Made Up."
"Investigators Want To Know Why Governor Cuomo Ordered Nursing Homes To Accept Covid-Infected Patients."
"Common-Sense Voter ID Bill, Which Would Make Voter Fraud Difficult, Rejected By House Democrats."
"Subjecting Young Children To Explicit Sexual Material Disguised As 'Education' Could Be Harmful, Experts Warn."
"Biased Media Is A Real Problem For American Democracy, Warn Observers, Experts, Sources, Insiders, And Scientists."
(h/t Dr. Don on Twitter for this)


Meanwhile, In An Alternate Universe: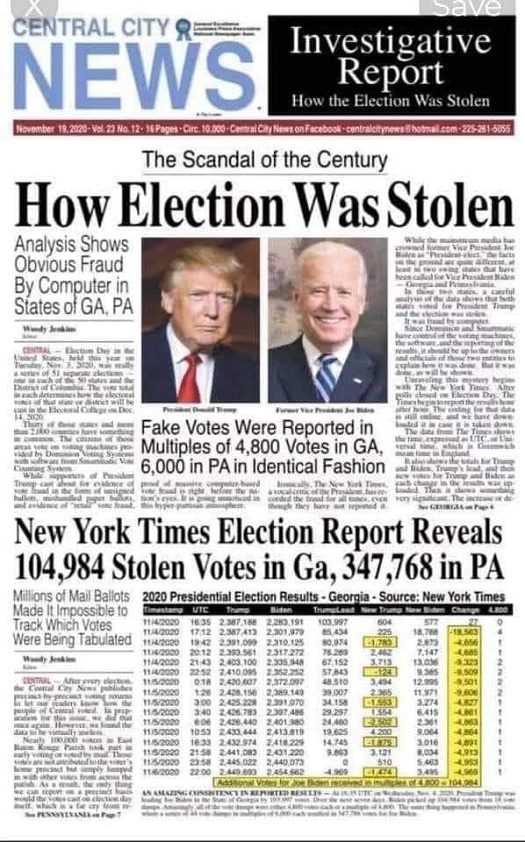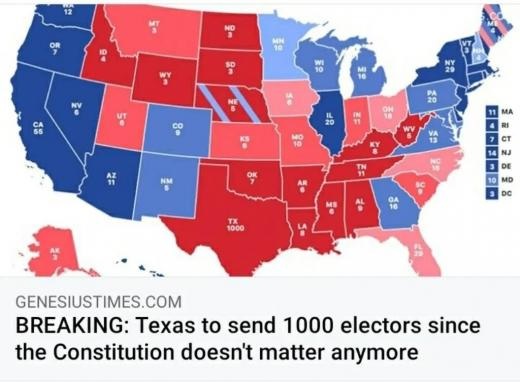 This Is A Mask I Would Wear: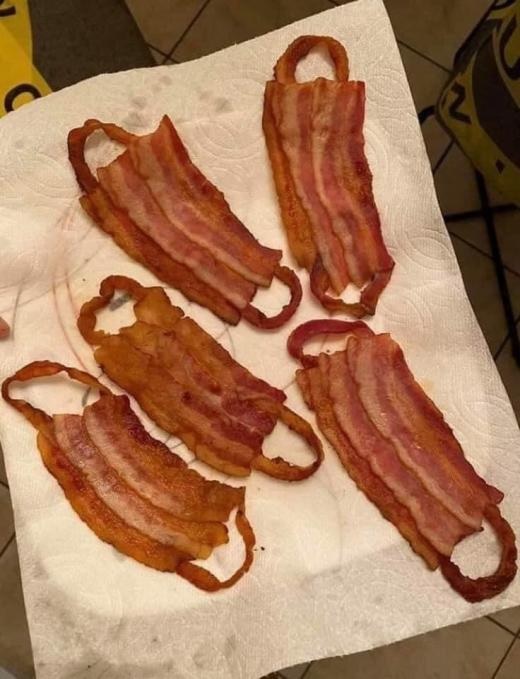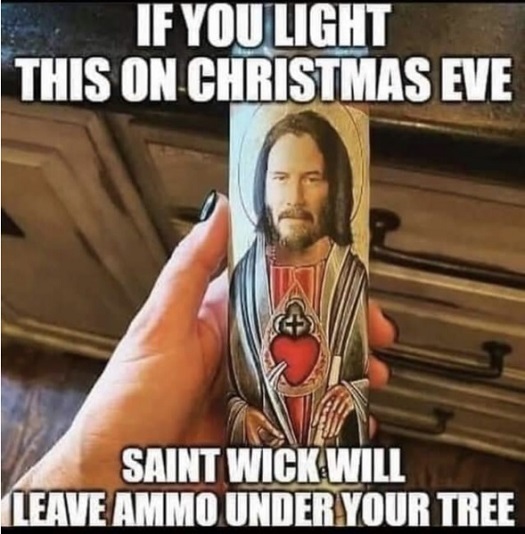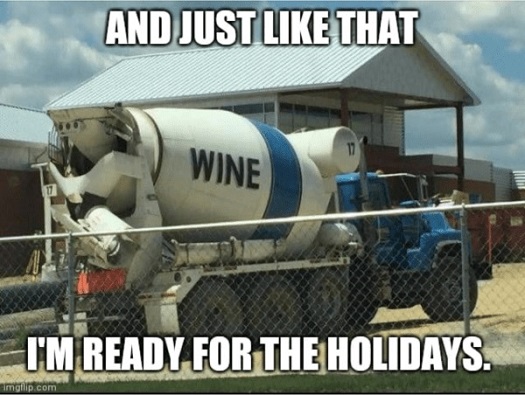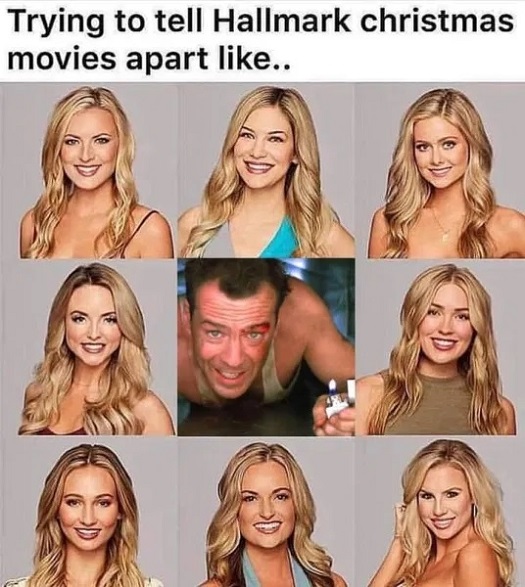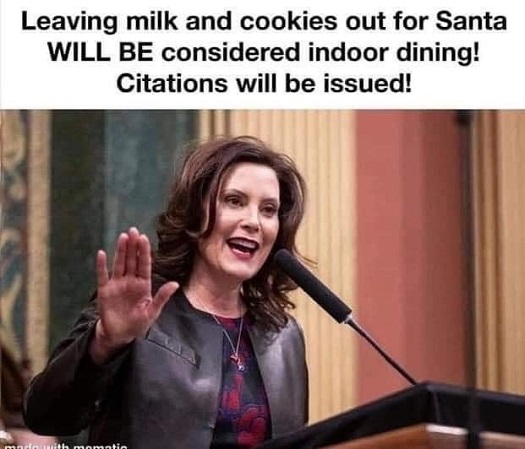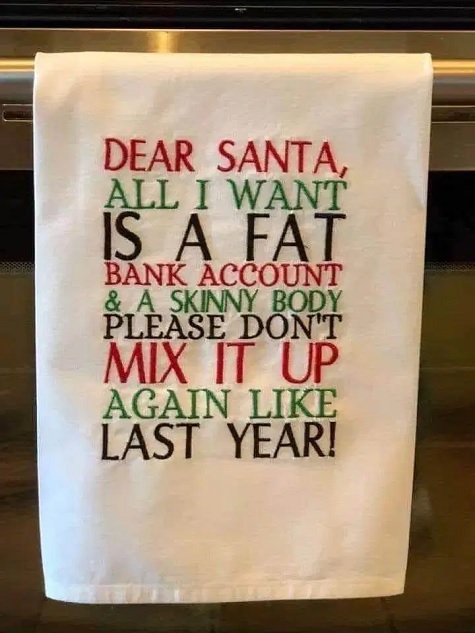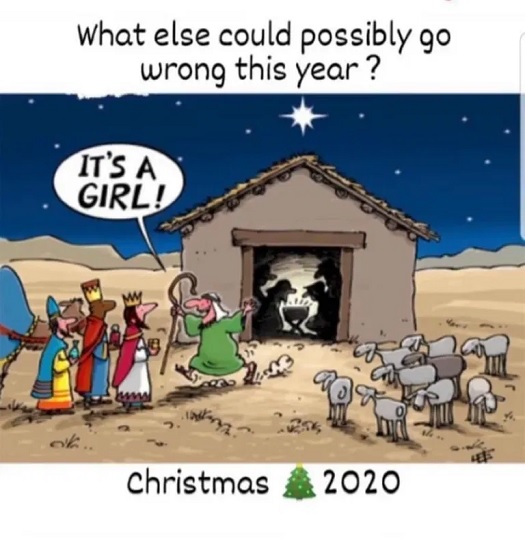 AoSHQ Weekly Prayer List
Please submit any prayer requests to "Annie's Stew" at apaslo atsign hotmail dot com.
Prayer Requests:

9/30 – Coelacanth requests prayers for his son Cameron, for Godliness and clarity of thought and heart and purpose.
10/19 Update – Coelacanth sends thanks – they have seen a couple of small breakthroughs this last week.
12/9 Update – Coelacanth asks for prayers for forgiveness and an open heard and mind. A recent conversation with Cameron did not go well and he is refusing contact with them. Coelacanth's wife is heartbroken.

10/7 – Lee Also requests prayers for her good friend who needs a lung transplant. He's been on the list for a while, but it's getting to the point where he needs it sooner than later. She also would like prayers for the family of the person whose untimely death will give life to her friend. They have lost someone they love. But their generosity will help her friend.
11/18 Update – Her friend has moved closer to the hospital, which means he's up higher on the list. He's getting rehab in preparation for the transplant, so keep praying for him, please. And prayers also for the family who lost a loved on and allowed their loved one's organs to give new life to people like her friend.

10/28 – redc1c4 said Resident 3vil lost her job a week ago. She's been hoping to retire in the near future, and this puts a hold on those plans. Prayers are requested for gainful employment soon so she can finally retire and enjoy the fruits of her years of hard work.
11/17 Update – She got a new job last Friday. The downside is it's 290 miles away. The upside may allow for a transition to partial retirement as a consultant. Prayers of thanks for a possible way forward!

11/16 – Adriane the Critic requests prayers for her friend "D". He is fighting a very aggressive brain cancer and the doctors' prognosis is horrifically short. Prayers are also requested for his exhausted wife and young children, and strength for his sister and family, who are doing a great deal of travel to try and be with him in the little visits they are allowed.

11/17 – redc1c4 has an aunt, Anisa, with bone cancer, and she wants him to be her patient advocate. Redc1c4 asks for prayers for strength and healing for her, and insight for her doctors, and safe travels for him, as she lives at the bottom of California, and over 100 miles from the treatment facility.

11/18 – OurCountryisScrewed asks for prayers for his mom, who passed away very early in the morning of Nov. 11. Please pray for the repose of her soul. Also, a prayer for his father and siblings as they adjust to the loss of the heart and soul of their family. He'd also like a prayer of thanksgiving for the nursing staff at a certain upstate NY hospital who were absolutely fantastic caring for all of them.

11/25 – Roxanne, Roxanne is in desperate need of prayer. She found out her husband of 10 years has been having an affair since March. They have two kids, a 5 year old and an 8 year old.

12/2 – Sgt. Mom is asking for prayers for her daughter and unborn grandson, Jamie. The Daughter Unit is 40, this is her first pregnancy, and because of her age, this is considered a high-risk pregnancy, with an elevated chance of Downs' Syndrome for Jamie. They had an ultrasound this week and an amniocentesis is scheduled for the week of Christmas. The Daughter Unit will carry on with the pregnancy regardless – but prayers for a healthy, normal child are humbly requested.

12/2 – Tonypete asks for prayers for a wonderful gal that fell and whacked her head. There were pretty severe injuries initially, but she seems well on the way to recovery. Please pray for continued healing and getting back to her normal.

12/2 – Tonypete requests prayers of thanksgiving for Joyce. Her breast cancer was treated successfully with radiation only and chemo was not needed. No further signs are present, thank God.

12/9 – Roxxee asks for prayers for her daughter, who has developed a severe addiction to prescription Adderall, and is now in deep psychosis. She has cut herself off from family and friends and will not respond to any of them. Praying for a Christmas miracle that she wakes up from her psychosis and gets help.

12/12 – Katya, the designated driver sends an update that she was in the ER with shortness of breath last weekend, and has found she has a blood clot in her lung now. The blood thinner she was on for the clot in her leg wasn't doing the job, so she is giving herself injections twice a day of enoxaparin sodium. She feels good, mostly. She sends her thanks for prayers and support through her chemo treatments.

12/23 – Homer's Donuts asks for prayer on behalf of his family, as he says "I was laid off from my job a week before Christmas. I will celebrate the festivities with my family, but with me the only bread-winner, the New Year is going to be especially hard on us."

For Healing:

9/23 – Dr_No requests continued prayers for his daughter Megan. She had surgery for cancer earlier, and now has had the 2nd of 12 FOLFOX chemo treatments for her Stage III-C cancer. It's been rough – fatigue, weight loss, cold sensitivity, jaw pain. She's losing an average of 6.5 pounds per week now and has lost approximately 25 pounds since her surgery and beginning chemo. Her attitude is terrific despite what she's going through, but it'll be a rough slog between now and January.
10/8 Update – Megan was admitted to the hospital for bi-lateral pulmonary embolisms. Luckily, the embolisms responded to treatment. Dr_No says thanks again for sending words up for Megan!
11/18 Update – Megan has had the 6th of 12 chemo treatments. She is still having the symptoms above and reactions to the FOLFOX series. Her mom bought her a pair of Neuropathy gloves, and those seem to help reduce the pain and tingling in her hands. She is still losing 3-5 pounds per week. Dr_No thanks the Horde for the prayers for her.

10/24 – Kerncon requests prayers for his wife. His wife is currently in the ICU following a massive kidney infection, which resulted in the removal of one of them. She is currently stable and slowly recovering. They hope to be able to get her out of ICU in the next few days. Her remaining kidney hasn't resumed functioning, and it could take weeks to recover, if at all. Please keep them in your prayers for a swift recovery, and for regaining full function to her remaining kidney.
11/24 Update – Kerncon says his wife will be leaving inpatient care on Sunday, and her remaining kidney function is near normal. Please keep praying for healing and strength as they transition from hospital/rehab to home care. She especially needs healing for her right foot now, as there is some muscle damage which could lead to a big quality of life impact if it doesn't return.

11/16 – Hrothgar received a very recent and completely unexpected diagnosis of a non-trivial (and rather rare) cancer. He is in the very initial phase of surgery, tests, diagnoses, and evaluation of treatment options, so at this stage, he knows just enough to be concerned, but right now has no idea how this will roll out. He would greatly appreciate prayers from the Horde for skilled doctors/staff and recovery if that is in God's plan.

11/18 – Agamemnon requests prayers for a colleague who has Wuhan19 and is hospitalized on oxygen. The staff is having trouble controlling her fever and she has some co-morbidities that exacerbate her condition.
11/25 Update – Agamemnon reports that his colleague is now home, and though she is still on O2, she is able to ambulate, take solids, and liquids, and is feeling much better. Thanks to all for their prayers!

11/29 – Pennsyltucky asks for prayers for complete healing from Covid.

11/30 – IronMikeGolf has had a hard time with Covid and was in the hospital. Prayers are needed for healing.

11/30 – AnnaPuma had a heart attack and a stent was put in. Prayers are requested for complete healing, and that the Veterans paperwork would go through smoothly.

11/30 – mpfs was having an 8-hour infusion to help with her MS. Prayers are asked for, that the symptoms would be much lessened.

12/10 - Jewells asks for prayers for her oldest daughter, who is experiencing horrible neck and shoulder pain, which has now turned into nerve pain in her left arm and hand. She is on many medications now, and nothing is helping. She will begin PT and hopefully that will help.

12/16 – Mishdog requests prayers for his mother-in-law, who lives in Russia. She has had high blood pressure for a couple of years and has been taking medication for it. A few weeks ago, she had to call an ambulance because her BP was over 200, but they couldn't take her to the hospital because their hospital was only taking Covid patients. She was finally admitted to the hospital last Saturday but didn't see a doctor until Monday. Additionally, they do not have staff to look after her, so she must track her own BP, heart rate, medication, etc. Please pray for a solid diagnosis and treatment plan.

12/21 – Toad-O requests prayers for his mother, who has just tested positive for covid-19. She is 88 years old and in a nursing home.

For submission guidelines and other relevant info, please contact Annie's Stew, who is managing the prayer list. You can contact her at apaslo at-sign hotmail dot com.
If you see a prayer request posted in a thread comment, feel free to copy and paste it and e-mail it to Annie's Stew. She tries to keep up with the requests in the threads, but she's not here all of the time, so she may not see it unless you e-mail it to her.
Please note: Prayer requests are generally removed after five weeks or so unless we receive an update.
Please remember the Prayer of St. Francis:
http://www.prayerguide.org.uk/stfrancis.htm
Keep calm and pray on!


Who Dis: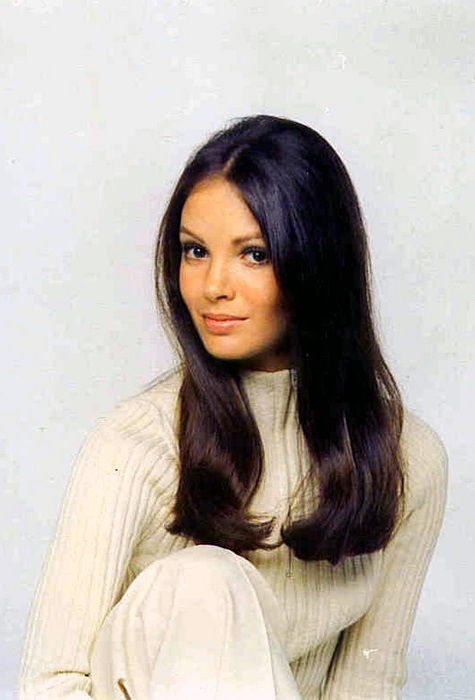 Photo 2
Photo 3
Photo 4
Photo 5
Photo 6
Photo 7


For the 'Ettes: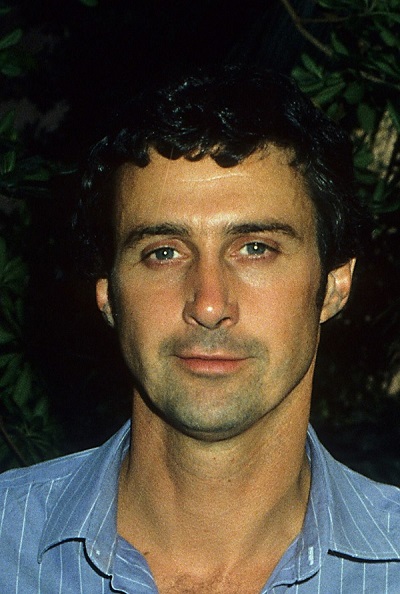 Photo 2
Photo 3
Photo 4
Photo 5


Monday Who Dis: According to imdb, wee Scottish lassie Rose Leslie has an impressive lineage:
Leslie was born Rose Eleanor Arbuthnot-Leslie in Aberdeen, Scotland, near Lickleyhead Castle, where her family has lived for more than 500 years. Rose is the daughter of Candida Mary Sibyl (Weld) and Sebastian Arbuthnot-Leslie, who is the Aberdeenshire Chieftain of Clan Leslie.
No, not "Clam Leslie", that's "Clan Leslie" (buncha morons...)
Anyway, since 2018, she's been married to Kit Harington, whose lineage is equally impressive:
Harington's uncle is Sir Nicholas John Harington, the 14th Baronet Harington, and his paternal great-grandfather was Sir Richard Harington, the 12th Baronet Harington. Through his paternal grandmother, Lavender Cecilia Denny, Kit's eight times great-grandfather was King Charles II of England.
I feel like I should bow.
Of course the other connection is that they were both in Game of Thrones.


Today's Edition Of The Morning Rant Is Brought To You By Christmas Ham: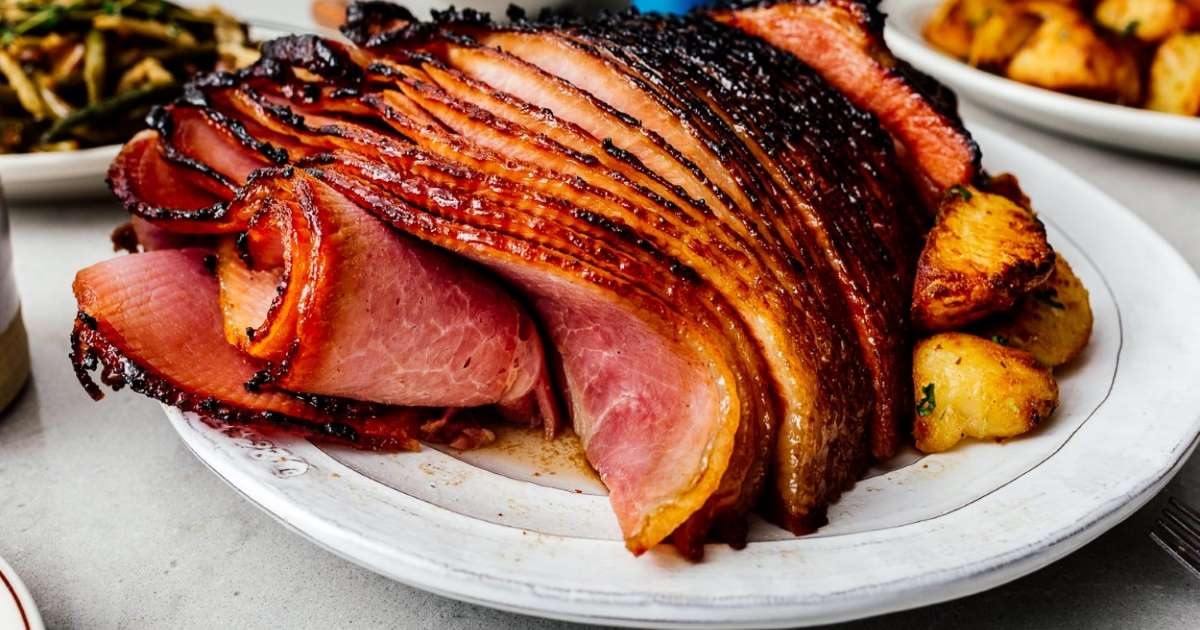 (click for bigger ham)
Ham recipe is here.


Relative Astronomical Size
It's amazing how small the earth is, and even our sun, compared to some of the real monster stars that are out there. And you'll want to watch the whole thing, guy who made it put a stinger at the very end.

posted by OregonMuse at
11:17 AM
|
Access Comments