« Quarantine Cafe & GAINZZZ Thread
|
Main
|
The Morning Report - 12/18/20 [J.J. Sefton] »
December 17, 2020
Tonight's ONT Demands Justice!
Well, here we are. In one week it will be Christmas Eve. Are you ready for the holiday?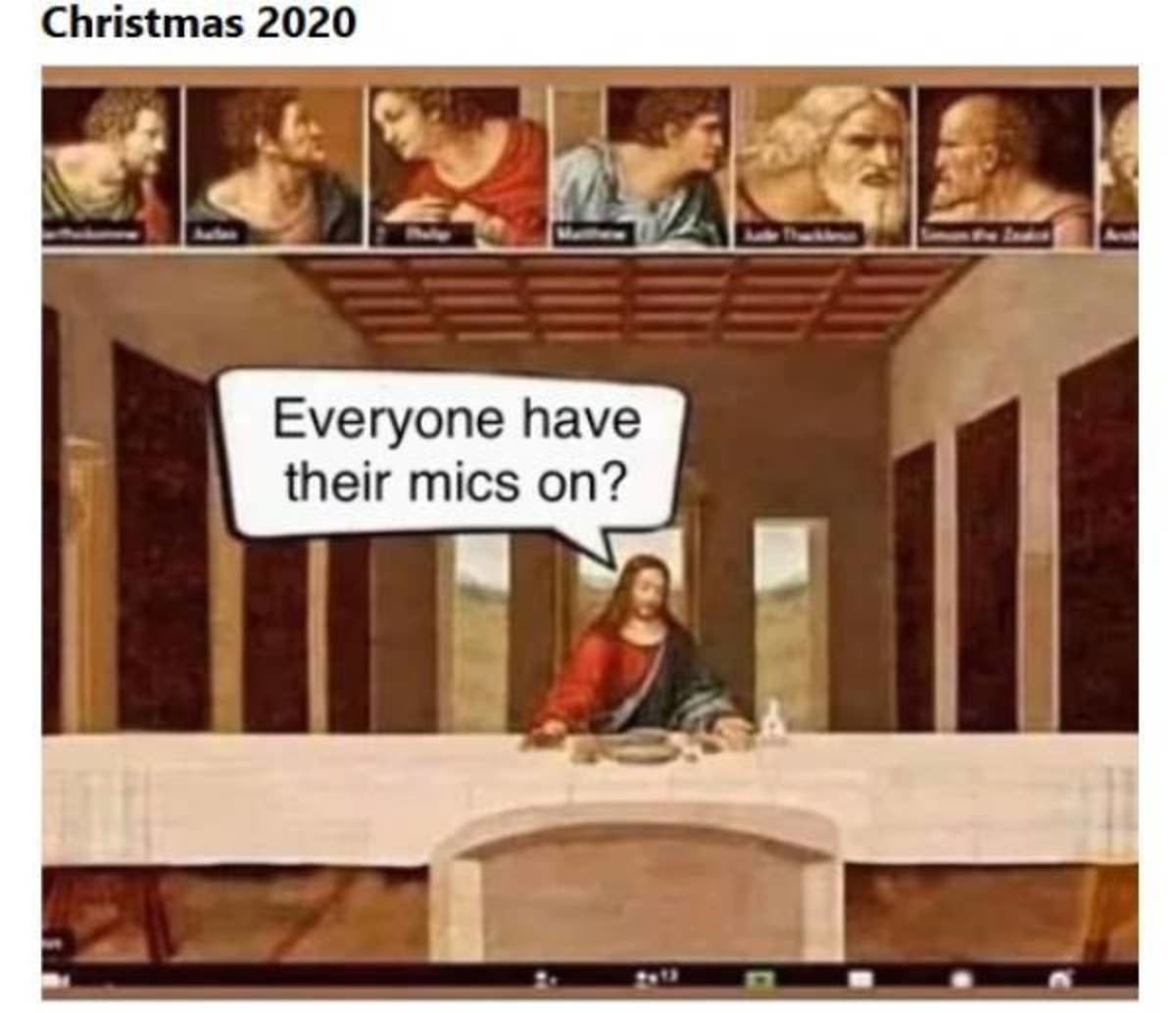 Yeah, I know, that's the Last Supper, not Christmas. I didn't make the meme.

I Know By The Pixels And By Seeing Quite A Few 'Shops In My Time
I've linked to photoshops by James Fridman before, but here's a new crop. The guy is a genius at giving people what they asked for, if not exactly what they wanted.
People Who Asked For Photoshop Help and Got Hilarious Results

Punisher Short

I'm linking to this instead of embedding it because it's a Punisher short and is thus NSFW. As you can imagine, it's bloody (see short, Punisher). Apparently little films like this are made all the time to sell studio executives on a particular show or series. I've never been a Punisher fan (I was always a DC guy, not a Marvel dude), but this is pretty good. I have no idea if the series or movie was any good or even if it was ever made.

Big Iron
Here's a song from a kinder, more gentle age. The hero is the same as the Punisher, except he's a lawman not a vigilante (I know, HUGE difference). Still, he's a man that went out and saw that justice was done.
Speaking of heroes....
And-Which Is More-You'll Be A Man, My Son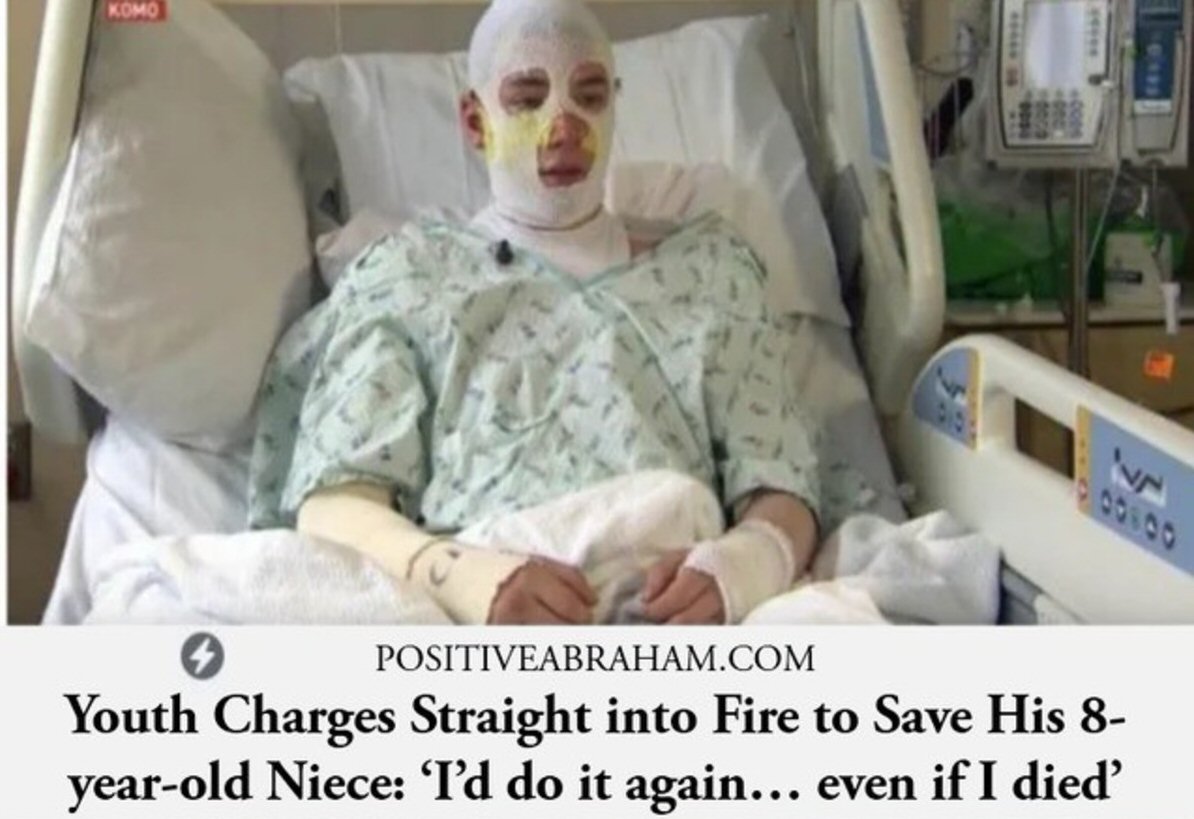 I'm not suggesting that anyone run into a burning building, but everyone should try and be a hero to someone else. Just for one day.

Easter Eggs
Details From Childhood Animated Movies And Cartoons We Never Noticed
Little know fact: At the Last Supper, when Jesus was telling his disciples about his coming crucifixion and resurrection, he warned them "And when I get back, I don't want to see any eggs, y'hear? I don't care what you do-paint them, hide them, whatever-but not a single egg, understand"? Thus an Easter tradition was born . And now you know the rest of the story.

I Saw This Picture Posted Elsewhere
With the following statement:
What I don't get is why do people have this mindset that if they just follow these draconian measures everything will eventually be fine. Our benevolent overlords will eventually grant us reprieve after they declare victory over the virus.

Do people not realize that now that they've seen how you'll easily accept just about any ridiculous and totalitarian mandate they come up with that they'll be more willing to do it again and enforce even more and stricter measures?

And they'll do it under the guise of a 'pandemic', or whatever else they can think of to scare the sheeple into cowing to their every demand. They'll say "Look, there's another wave of cases coming. Our measures must not have been strict enough last time, so we need to be even stricter. We're all in this together. So just wear your mask, stay home, and eat your soylent green like the good, obedient peons that you are."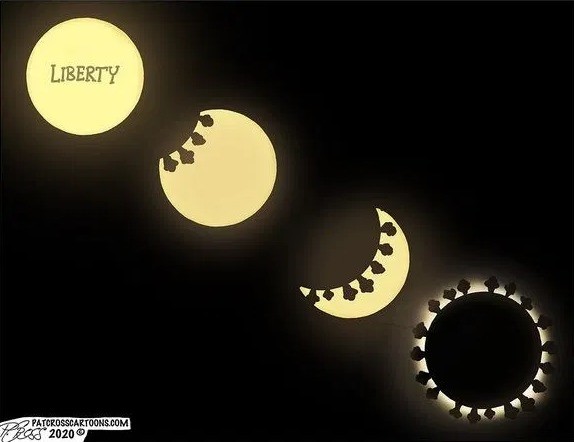 This doesn't come as a surprise to anyone who studies history – which is one of the reasons history isn't taught anymore. * SPIT * Howard Zinn doesn't count.

What A Lovely Christmas Commercial
H/T to The Real Iris. We'll make her a Moron yet, Jim!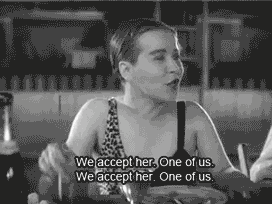 Join us Iris

Mug Shots
Old Mug Shots Fuel Art, and a Debate on Privacy
A bunch of mug shots from the 50s got thrown out by the Alameda County Sheriff's Department. Someone rescued them from the trash, someone else bought a bunch at a flea market, and now they are marketing reproductions as kitsch art. So here's the question: entrepreneurship or invasion of privacy? When I was a child, my grandfather ran a junk store. I loved that place, you never knew what you'd find. Once I found a couple of really old framed photos from the 20s, and I asked my grandfather who they were.
"Them's ancestors, boy" he told me.
"Whose ancestors Grandpa?" I asked.
"Anyone that pays me for 'em" he answered with a twinkle in his eye.
Thoughts?
Tonight's ONT brought to you by Christmas bon mots:

posted by WeirdDave at
10:00 PM
|
Access Comments