« EMT 12/20/20
|
Main
|
Why Does Cuomo Hate The Poor? NY Minimum Wage Set To Increase..Again! »
December 20, 2020
Sunday Morning Book Thread 12-20-2020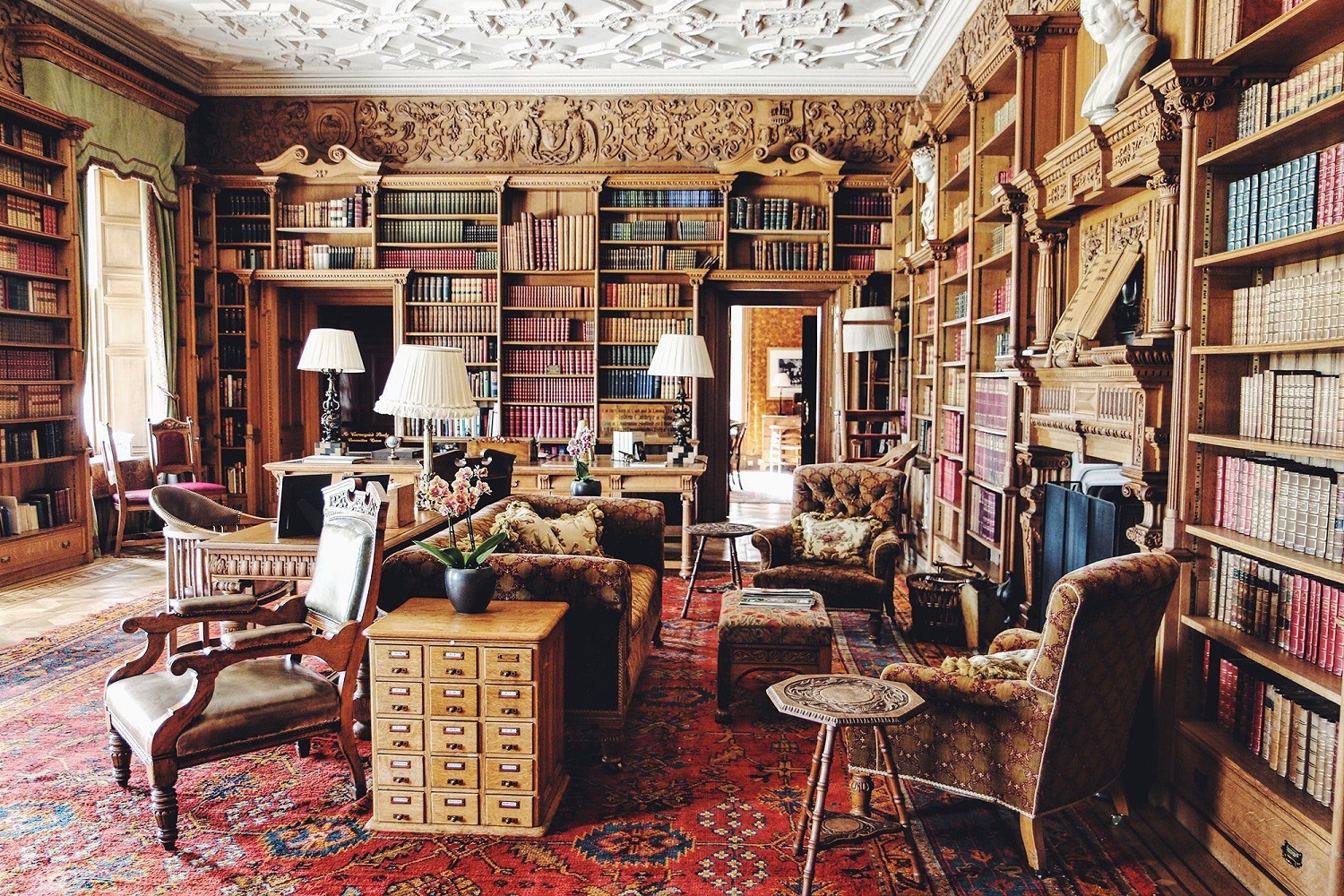 Skibo Castle Library, Dornoch, Scotland
Good morning to all you 'rons, 'ettes, lurkers, and lurkettes, wine moms, frat bros, crétins sans pantalon (who are technically breaking the rules). Welcome once again to the stately, prestigious, internationally acclaimed and high-class Sunday Morning Book Thread, a weekly compendium of reviews, observations, snark, witty repartee, hilarious bon mots, and a continuing conversation on books, reading, spending way too much money on books, writing books, and publishing books by escaped oafs and oafettes who follow words with their fingers and whose lips move as they read. Unlike other AoSHQ comment threads, the Sunday Morning Book Thread is so hoity-toity, pants are required. Even if it's these pants, which Santa will give to boys and girls who have been very, very naughty.

Pic Note:
The castle at Skibo dates back to the 13th century, but Andrew Carnegie purchased it in 1898 and spent £2 million improving the place:
Skibo stayed with the Carnegie family until 1982. It was later purchased by businessman Peter de Savary and used as the foundation of a private members club, The Carnegie Club. Establishment of the club required restoration of the castle to recreate the luxury of an Edwardian sporting estate. Similar renovation was undertaken on the many lodges located amongst the castle grounds to provide additional accommodation for club members. De Savary sold the club to Ellis Short in 2003, for £23 million. Following the Shorts' purchase of the club, some £20 million has been invested in the refurbishment and restoration of the 8,000 acre estate. Aware of the historic significance of the category-A listed castle and its contents, the Club have undertaken a programme of conservation over the last decade with the aim of preserving as much as possible of the building whilst improving the existing facilities on the estate. This includes the redevelopment of the golf course, a sympathetic restoration of Carnegie's magnificent swimming pool, ongoing restoration of the Mackenzie and Moncur glasshouses and the refurbishment of all bedrooms in the castle and lodges.
It looks quite hoity-toity now. Perfectly appropriate for the book thread.

It Pays To Increase Your Word Power®
Kick out the jams?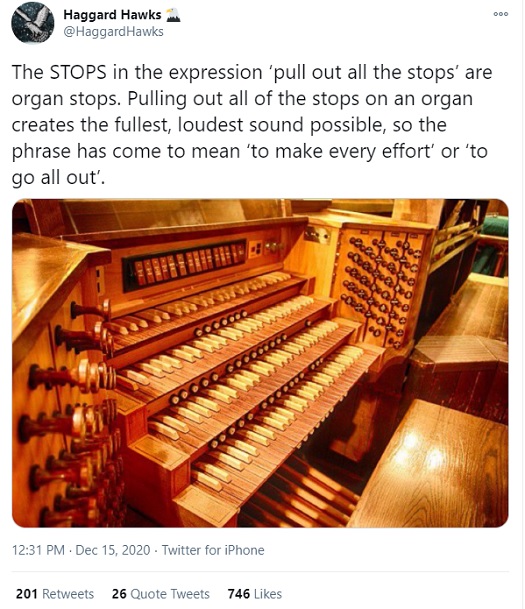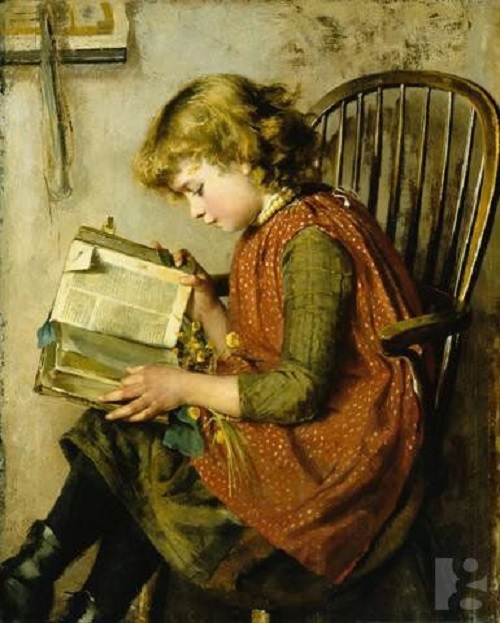 "The FBI Nobody Knows"
Hat tip to Wolfus Aurelius for telling me about the 2000-2001 A&E Nero Wolfe series in a Morning Rant thread a few days ago. The episodes are available for free on YouTube, but the video quality is disappointingly low (360p and 480p), so I located better quality versions and Mrs. Muse and I are slowly working through the approximately 23 episodes and they're quite good. We just finished the one mentioned here a couple of weeks ago, "When the Doorbell Rang", which plot involved a rich lady being so enthralled with a book entitled The FBI Nobody Knows that she bought 10,000 copies and sent them to various prominent movers and shakers and has come to Wolfe because she thinks that a result of what she did, she's now being followed by FBI agents.
So, given the timely subject of FBI corruption and abuse of authority, I wondered if The FBI Nobody Knows was an invention for the purposes of the plot or an actual book. I poked around a bit on the internet, and sure enough, it turns out to be an actual book (published in 1964, but long OOP). Is it worth reading?
Well, perhaps. It was written by Fred J. Cook, whom I had never heard of, but I gathered from his wiki entry that he was one of those muck-raking investigative, "no enemies on the left" journalists like I.F. Stone. Now Stone was a well-known rat bastard commie, so I'm guessing Cook probably was, too. The Amazon blurb for The FBI Nobody Knows doesn't tell you much, other than the fact that used copies are quite expensive. But I found a copy on Abebooks that had a photo of a blurb, looks like from some review, pasted to the front cover:
In 1907, President Theodore Roosevelt told his Attorney General, Charles J. Bonaparte (a grandnephew of Napoleon I) to create a permanent detective force within the Department of Justice. There was an immediate outcry. "No general system of spying and espionage of the people, such as has prevailed Russia, in France under the Empire, and at one time in Ireland, should be allowed to grow up," said an Iowa congressman. Congress rejected Bonaparte's request, but, without any authority, he quietly founded his own Bureau of Investigation, which has grown into the powerful and famous F. B. I. of today.

In early years there was some corruption within the F. B. I. but once Edgar Hoover was appointed director in 1924 he began to build up the image of the glamorous and incorruptible G-man (government man). In those days they were concerned mostly with organized prostitution and gangsters, but in 1936, President Franklin D. Roosevelt invited the F. B. I. to look into the lives of suspected Fascists and Communists. Thus he gave the F. B. I. new scope and political power - power which the author considers dangerous to the freedom of American society.

In a controversial section of the book, the author suggests that Hoover's own political prejudice, the pressure of which is felt throughout the organization, has made him since the war exaggerate the Red Menace out of all proportion, whilst ignoring real problems such as the Civil Rights struggle. Mr. Cook is critical of the F. B. I. practice of using paid informants and suggests that the Hiss, Remington, and Rosenberg cases call in question the validity of informers' testimony. The Supreme Court's attempt in 1957 to open the files failed in the face of the outcry from right wing press and politicians.

Mr. Cook is in part making a case against what the F. B. I. has become; he presents Hoover as a man apparently exempt from small failings but also perhaps lacking in modesty or political balance. But in addition to this Cook has written an extremely diverting account of the whole history of the F. B. I., its most colorful cases, and the training and treatment of agents. The classic stories of American gangsters and spy rings make fascinating reading; an understanding of their significance is essential to any student of American social and political history.
So, is this book worth reading? I think it might be, just for the early history of the FBI section. I think it's interesting that it was created without any kind of authorization or approval, or, more accurately, in the face of explicit congressional *disapproval*. Evidently Cook was one of the True Believers™ who upheld the innocence of Hiss and the Rosenbergs for the rest of his life. In fact, Mr. Cook wrote his own book on Alger Hiss, The Unfinished Story of Alger Hiss, which is available on Kindle for $2.99. Unlike the book I discussed on the Hiss case last week, Perjury, where the author started out believing Hiss was innocent but then changed his mind, Cook went in the opposite direction:
Cook had written four articles for The Nation by the time then-editor Carey McWilliams asked Cook to write an article about the perjury case of Alger Hiss. Cook did not want to do the article, thinking Hiss was "guilty as hell." After two more requests by McWilliams for Cook to do the article, McWilliams said, "Look, I have a proposition to make you. I know how you feel about the case, but I've talked to a lot of people who I trust. They say if anybody looked hard at the evidence they'd have a different opinion..."

The September 21, 1957 issue of The Nation was dedicated entirely to Cook's investigation of the Hiss case, which was called, "Hiss: New Perspectives on the Strangest Case of our Time." In the article Cook...was ultimately of the opinion that Hiss was not guilty of the accusations made by Whittaker Chambers... Cook expanded the article into a book entitled, The Unfinished Story of Alger Hiss (Morrow, 1957) and to the end of his life continued to maintain that Hiss had been innocent.
Now, maybe Cook was right. It's perfectly possible that the FBI agents who investigated Hiss may have done things that were shady or outright illegal. But that doesn't mean that Hiss was innocent, just that the FBI wasn't a bunch of Boy Scouts.
OK, I'm kind of a long way from where I started out, so I'll just circle back around and leave you with this fun fact: there have been a number of adaptations of Nero Wolfe for the small screen, including an extremely short-lived series filmed back in 1959 with the part of Archie Goodwin played by, get this, William Shatner. Only 2 or 3 episodes were filmed and it's not clear that any of them were actually broadcast. Perhaps the first one was, but that's it. (h/t Donna&&&&&V who mentioned this in last week's book thread and even provided a YouTube link to the pilot episode.)


Who Dis: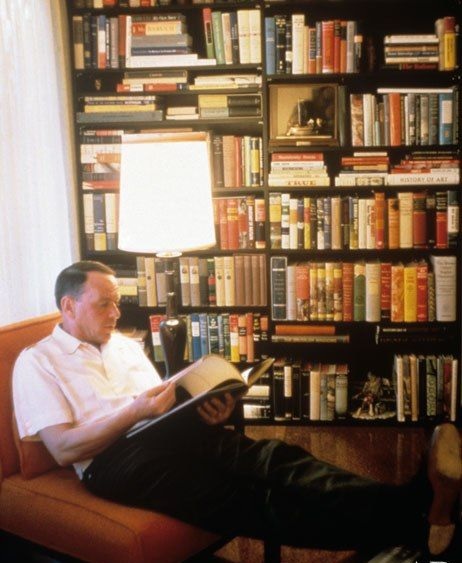 (Last week's 'who dis' was Mrs. Frank Sinatra,
Mia Farrow
.


Moron Recommendations
Moron commenter 'DIY Daddio' recommends the political thriller Ecochondriacs: The No Quarter November Novel by Douglas Wilson:
It's election season--America's most lucrative sport--and there are no rules.
When climate scientist Dr. Helen Gardner accidentally reads an email from the International Task Force on Climate Change which proves that global warming is a lucrative scam, she's shocked and horrified. But that's nothing compared to how she feels the next day when her boss (the head of the Task Force) tries to have her killed. Helen goes into hiding with the help of her neighbor, a "fundy" Bible college professor named Cody, and an anti-eco-activist lumberjack-writer. But Helen's scandal isn't the only headline floating to the surface: the Democrat presidential candidate gets career-changing news; his running mate hits rock bottom after years of infidelity; the current Republican VP's past sins won't stay hidden forever. And Cody is about to uncover some dirt of his own.
The Kindle version is $8.99. Or, if you want to read it for free, Pastor Wilson is putting it up on his blog, one chapter at a time.
I am familiar enough with Wilson to know that he has zero patience with 'woke' garbage. He is also the author of Ride, Sally, Ride (Or Sex Rules) and I have no idea if it's any good or not, but from the plot description, it seems rather timely:
It's two decades in the future, and a Christian college student named Ace Hartwick has just destroyed his neighbor's so-called "wife"—actually a sexbot named Sally—in a trash compactor. Soon, Ace will be on trial for murder.

Unfortunately for Ace, everyone despises his kind of "radical" Christianity, and, in the fragile America of the future, all the juries are fixed.

[This is a]...satirical novel...about love, the crack-up of the U.S.A., and refusing to back down when the whole world calls you crazy.
I must say I like the opening line:
Asahel Hartwick did not really intend to be the reason for the crack-up of the United States.
You can read a 30-page chunk of it here.
___________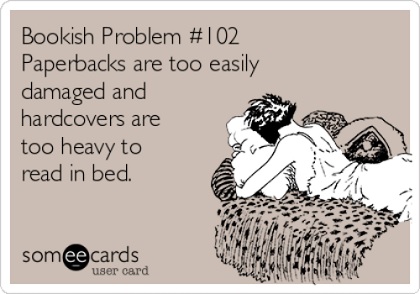 Take note all ye morons who are trying to find good YA novels:
On the Kindle, I read the excellent The Apprenticeship of Nigel Blackthorn by Frank Kelso. This is a coming of age story of a 13-year old boy who survives the slaughter of his family by the Comanche by hiding in a hollowed out tree. After two days of surviving on nothing but water, he is saved by two muleteers. They take him in and begin teaching him lessons to survive on the prairie and lessons for success in life. After a year on the trail, they leave him with a band of Cheyenne to live with them for six months. More lessons are learned and Nigel, known as Black Wolf, thrives and becomes a man. He also learns a new perspective, which is different from the white man.

This would be an excellent YA Book, especially for boys. The lessons Nigel learns are just as pertinent in today's world. The story continues with the second book in The Apprentice series, North in the Spring.

Posted by: Zoltan at December 13, 2020 09:11 AM (qb8uZ)
I was wondering why this book sounded familiar. Then I went to its Amazon page and was informed I had purchased it last year. So it's sitting on my device somewhere in my TBR stack. The Kindle version currently goes for $4.99. This is the first book of author Frank Kelso's Apprentice series. The second is North in the Spring, followed by South in the Fall.
___________
37 Halfway thru She Rides Shotgun by Jordan Harper. Pretty fast paced and crisp writing so far. See if that and the plot holds up for the whole book. So far, the dad is just out of prison and grabs his daughter before the hit man does. Lots of dead bodies so far and dad is far from a saint.

Posted by: Charlotte at December 13, 2020 09:22 AM (6Lsms)
She Rides Shotgun grabbed an Edgar award in 2018 for Best Debut Novel:
Eleven-year-old Polly McClusky is shy, too old for the teddy bear she carries with her everywhere, when she is unexpectedly reunited with her father, Nate, fresh out of jail and driving a stolen car. He takes her from the front of her school into a world of robbery, violence, and the constant threat of death. And he does it to save her life.

Nate made dangerous enemies in prison—a gang called Aryan Steel has put out a bounty on his head, counting on its members on the outside to finish him off. They've already murdered his ex-wife, Polly's mother...Out on the lam, Polly is forced to grow up early: with barely any time to mourn her mother, she must learn how to take a punch and pull off a drug-house heist...Nate takes Polly to save her life, but in the end it may very well be Polly who saves him.
The Kindle version is $9.99, which is actually a bit more expensive than the hardcover edition.


They Don't Publish Books Like This Any More: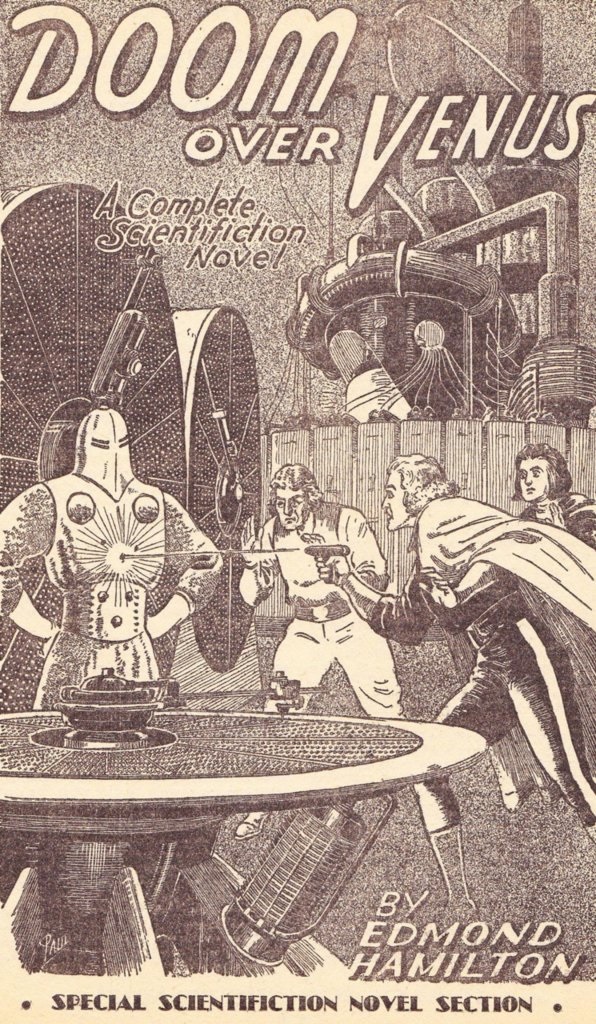 "Ha! Ha! Your puny ray gun has no effect on me, hugh-mahn!"


Books By Morons
Moron author 'RKF Adams' has just released the second novel in his 'Jess Archer Island Adventure' series, this one called Bobby's War:
When the desecrated body of a missing DEA agent is discovered in a marina on Chico Bayou, the local cops are ordered to fetch coffee while the feds play jurisdictional spin the bottle.

Two cartels vie for absolute power over the United States drug trade. It's a trillion dollar business and nobody wants to share. They've come to the Hillbilly Riviera to negotiate a treaty because Mexico is too dangerous.

The grand prize is the life of a young girl whose parents were murdered for escaping one cartel. The other cartel will sacrifice the child to secure a cease fire.

Tired of waiting for justice, Sheriff's Deputy Bobby Ellis takes no prisoners to save the girl's life.
Just $6.99 for the Kindle edition.
___________
So that's all for this week. As always, book thread tips, suggestions, bribes, insults, threats, ugly pants pics and moron library submissions may be sent to OregonMuse, Proprietor, AoSHQ Book Thread, at the book thread e-mail address: aoshqbookthread, followed by the 'at' sign, and then 'G' mail, and then dot cee oh emm.
What have you all been reading this week? Hopefully something good, because, as you all know, life is too short to be reading lousy books.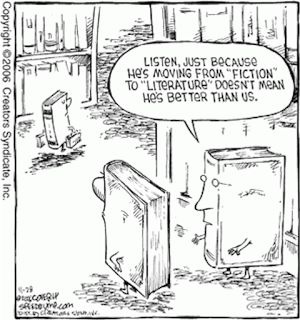 posted by OregonMuse at
09:00 AM
|
Access Comments