« Mid-Morning Art Thread [Kris]
|
Main
|
Mitch McConnell Congratulates Joe Biden on His "Victory," Begs Republicans Not to Object to Stolen Election »
December 16, 2020
The Morning Rant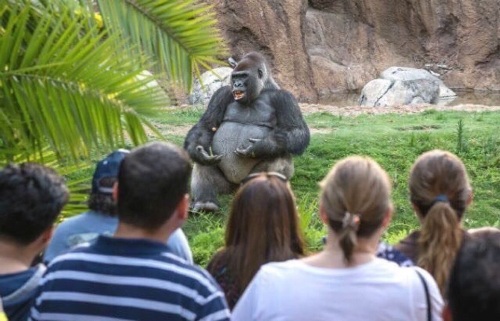 Let's check in with the Trump Accountability Project. You all remember the Trump Accountability Project, don't you? Sure you do: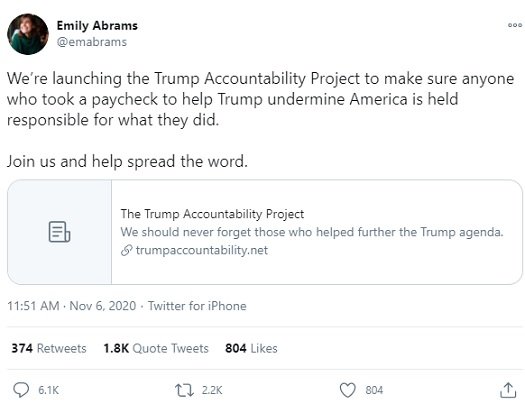 Apparently, that dull thud you heard around mid-November was the Trump Accountability Project falling on it's own keister. Here's a series of tweets from Nov. 12th:
Statement from the Trump Accountability Project:

The Trump Accountability Project was started because we believe restoring democratic norms are vital to protecting America's future.

A critical part of making sure the nation never finds itself in this position again is to make sure those members of the Trump administration responsible for loosening the guardrails of our democracy are not rewarded with book deals, TV contracts, or six-figure salaries...

...in the private sector based on that experience. Ultimately, however, the goal of the project was to play a part in restoring the soul of the nation, and we'll follow President-elect Biden's lead to get us there.

Accordingly, in the spirit of the President-elect's call to build a more united country, this project will no longer be active.
Accordingly, the site appears to have gone dark. Not just inactive, it's like it was never there to begin with.
You know, I would really like to think that the brainiacs who thought this one up woke up one day and thought, "Hey, you know, this really wasn't a good idea. In fact, it's actually a really, really dumb idea. We hate Trump, but this is just 3rd-world bullshit. Besides, once we put the mechanisms in place to do this, perhaps some future 'accountability' project will be used by people who hate us. That wouldn't be good, now, would it?"
But no, that would mean that somebody connected with the Trump Accountability Project had an ounce of self-awareness. This assumes facts not in evidence.
No, I would speculate that the real reason is that they realized such a project would be unnecessary. Because I think there is an unofficial Trump Accountability Project probably already in place and ready to go. That is, generally after a presidential administration ends, the admins usually move into lobbying/consulting positions, media gigs, receive fat book contracts, etc. But I don't think this is going to happen with the Trump administration. I'm thinking there is an unofficial blacklist already in place so this usual government --> media --> lobbying --> consulting cycling will not occur. The only exceptions will be for something like, say, Kayleigh McEnany pitches a book titled "How Donald Trump's Mean Tweets Destroyed America." She will probably be able to retire from the advance she'd get for a book like that. Any former Trump employee or appointee who indicates a willingness to trash their former boss publicly will not suffer for lack of employment. Which actually is not a bad thing, because it just exposes a few more snakes who've been hiding in the grass all this time.


Unity: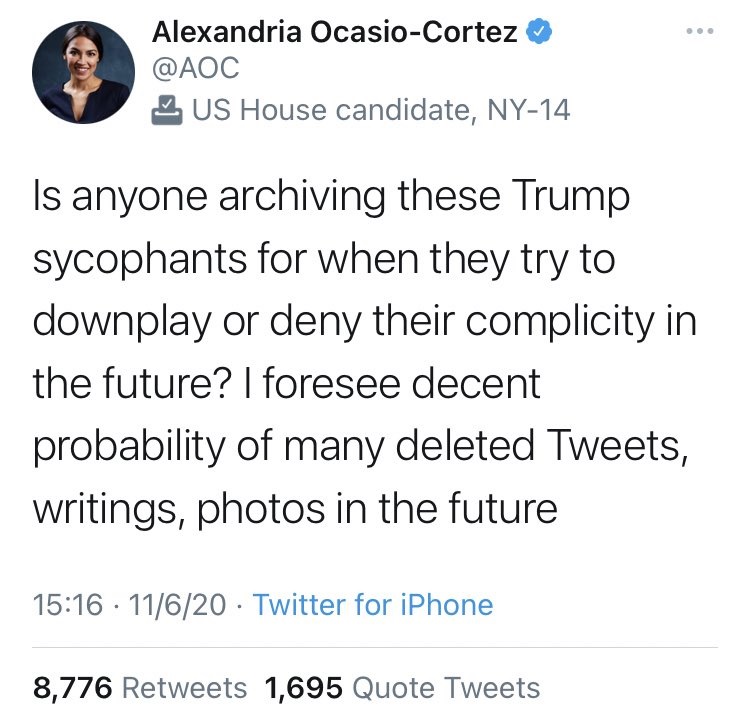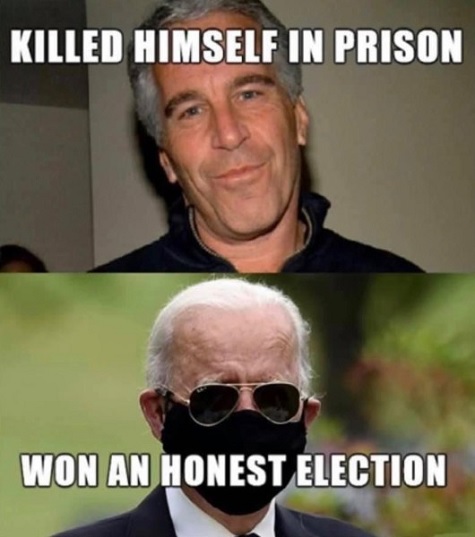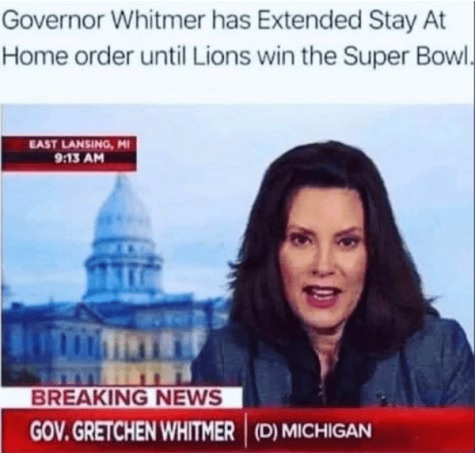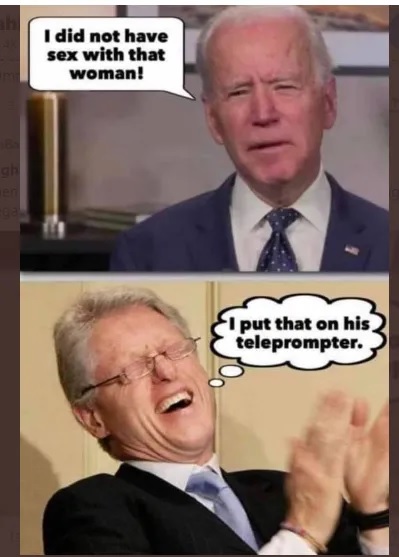 Men: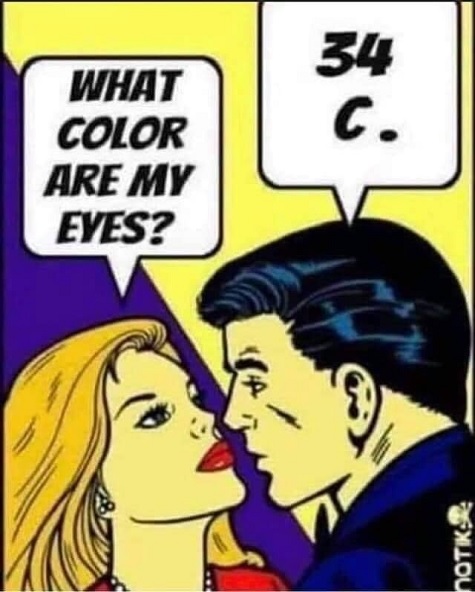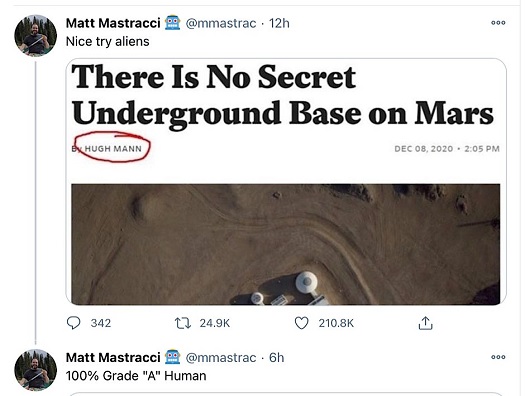 Looks About Right: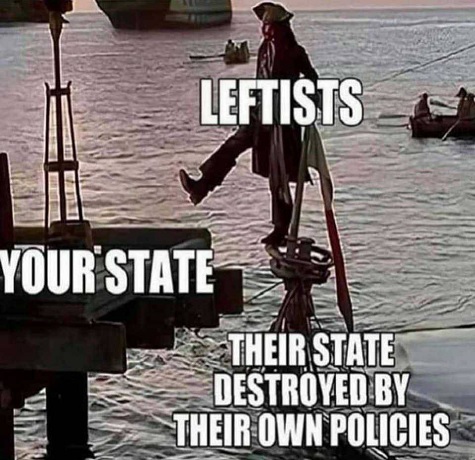 Compare & Contrast: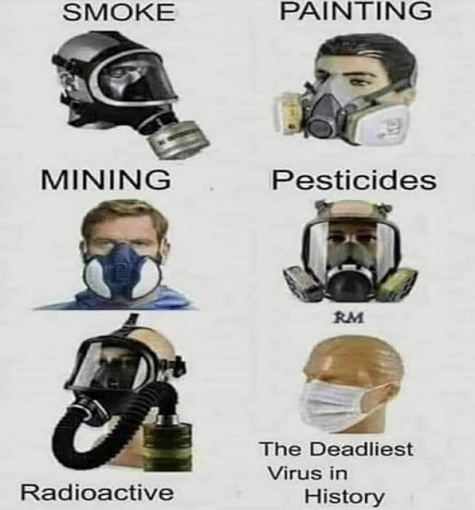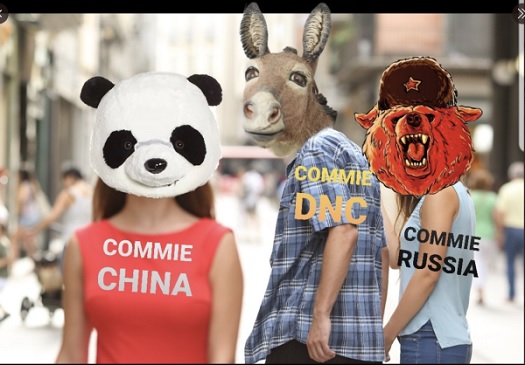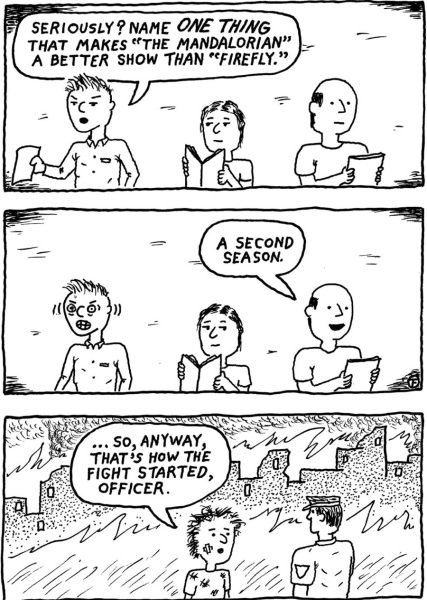 AoSHQ Weekly Prayer List
Please submit any prayer requests to "Annie's Stew" at apaslo atsign hotmail dot com.
Prayer Requests:

9/30 – Coelacanth requests prayers for his son Cameron, for Godliness and clarity of thought and heart and purpose.
10/19 Update – Coelacanth sends thanks – they have seen a couple of small breakthroughs this last week.

12/9 – Update – Coelacanth asks for prayers for forgiveness and an open heard and mind. A recent conversation with Cameron did not go well and he is refusing contact with them. Coelacanth's wife is heartbroken.

10/7 – Lee Also requests prayers for her good friend who needs a lung transplant. He's been on the list for a while, but it's getting to the point where he needs it sooner than later. She also would like prayers for the family of the person whose untimely death will give life to her friend. They have lost someone they love. But their generosity will help her friend.
11/18 Update – Her friend has moved closer to the hospital, which means he's up higher on the list. He's getting rehab in preparation for the transplant, so keep praying for him, please. And prayers also for the family who lost a loved on and allowed their loved one's organs to give new life to people like her friend.

10/28 – redc1c4 said Resident 3vil lost her job a week ago. She's been hoping to retire in the near future, and this puts a hold on those plans. Prayers are requested for gainful employment soon so she can finally retire and enjoy the fruits of her years of hard work.
11/17 Update – She got a new job last Friday. The downside is it's 290 miles away. The upside may allow for a transition to partial retirement as a consultant. Prayers of thanks for a possible way forward!

11/10 - Doof requests prayers for Donna&&&&&V, who is depressed to the point of being suicidal.

11/11 – Central Scrutinizer requests prayers for his buddy Don, who was just admitted to the hospital with Covid. He is 74 years old, and his wife is freaking out.

11/16 – Adriane the Critic requests prayers for her friend "D". He is fighting a very aggressive brain cancer and the doctors' prognosis is horrifically short. Prayers are also requested for his exhausted wife and young children, and strength for his sister and family, who are doing a great deal of travel to try and be with him in the little visits they are allowed.

11/17 – redc1c4 has an aunt, Anisa, with bone cancer, and she wants him to be her patient advocate. Redc1c4 asks for prayers for strength and healing for her, and insight for her doctors, and safe travels for him, as she lives at the bottom of California, and over 100 miles from the treatment facility.

11/18 – OurCountryisScrewed asks for prayers for his mom, who passed away very early in the morning of Nov. 11. Please pray for the repose of her soul. Also, a prayer for his father and siblings as they adjust to the loss of the heart and soul of their family. He'd also like a prayer of thanksgiving for the nursing staff at a certain upstate NY hospital who were absolutely fantastic caring for all of them.

11/25 – Roxanne, Roxanne is in desperate need of prayer. She found out her husband of 10 years has been having an affair since March. They have two kids, a 5 year old and an 8 year old.

12/2 – Sgt. Mom is asking for prayers for her daughter and unborn grandson, Jamie. The Daughter Unit is 40, this is her first pregnancy, and because of her age, this is considered a high-risk pregnancy, with an elevated chance of Downs' Syndrome for Jamie. They had an ultrasound this week and an amniocentesis is scheduled for the week of Christmas. The Daughter Unit will carry on with the pregnancy regardless – but prayers for a healthy, normal child are humbly requested.

12/2 – Tonypete asks for prayers for a wonderful gal that fell and whacked her head. There were pretty severe injuries initially, but she seems well on the way to recovery. Please pray for continued healing and getting back to her normal.

12/2 – Tonypete requests prayers of thanksgiving for Joyce. Her breast cancer was treated successfully with radiation only and chemo was not needed. No further signs are present, thank God.

12/9 – Roxxee asks for prayers for her daughter, who has developed a severe addiction to prescription Adderall, and is now in deep psychosis. She has cut herself off from family and friends and will not respond to any of them. Praying for a Christmas miracle that she wakes up from her psychosis and gets help.

12/12 – Katya, the designated driver sends an update that she was in the ER with shortness of breath last weekend, and has found she has a blood clot in her lung now. The blood thinner she was on for the clot in her leg wasn't doing the job, so she is giving herself injections twice a day of enoxaparin sodium. She feels good, mostly. She sends her thanks for prayers and support through her chemo treatments.

For Healing:

9/23 – Dr_No requests continued prayers for his daughter Megan. She had surgery for cancer earlier, and now has had the 2nd of 12 FOLFOX chemo treatments for her Stage III-C cancer. It's been rough – fatigue, weight loss, cold sensitivity, jaw pain. She's losing an average of 6.5 pounds per week now and has lost approximately 25 pounds since her surgery and beginning chemo. Her attitude is terrific despite what she's going through, but it'll be a rough slog between now and January.
10/8 Update – Megan was admitted to the hospital for bi-lateral pulmonary embolisms. Luckily, the embolisms responded to treatment. Dr_No says thanks again for sending words up for Megan!
11/18 Update – Megan has had the 6th of 12 chemo treatments. She is still having the symptoms above and reactions to the FOLFOX series. Her mom bought her a pair of Neuropathy gloves, and those seem to help reduce the pain and tingling in her hands. She is still losing 3-5 pounds per week. Dr_No thanks the Horde for the prayers for her.

10/24 – Kerncon requests prayers for his wife. His wife is currently in the ICU following a massive kidney infection, which resulted in the removal of one of them. She is currently stable and slowly recovering. They hope to be able to get her out of ICU in the next few days. Her remaining kidney hasn't resumed functioning, and it could take weeks to recover, if at all. Please keep them in your prayers for a swift recovery, and for regaining full function to her remaining kidney.
11/24 Update – Kerncon says his wife will be leaving inpatient care on Sunday, and her remaining kidney function is near normal. Please keep praying for healing and strength as they transition from hospital/rehab to home care. She especially needs healing for her right foot now, as there is some muscle damage which could lead to a big quality of life impact if it doesn't return.

11/16 – Hrothgar received a very recent and completely unexpected diagnosis of a non-trivial (and rather rare) cancer. He is in the very initial phase of surgery, tests, diagnoses, and evaluation of treatment options, so at this stage, he knows just enough to be concerned, but right now has no idea how this will roll out. He would greatly appreciate prayers from the Horde for skilled doctors/staff and recovery if that is in God's plan.

11/18 – Agamemnon requests prayers for a colleague who has Wuhan19 and is hospitalized on oxygen. The staff is having trouble controlling her fever and she has some co-morbidities that exacerbate her condition.
11/25 Update – Agamemnon reports that his colleague is now home, and though she is still on O2, she is able to ambulate, take solids, and liquids, and is feeling much better. Thanks to all for their prayers!

11/29 – Pennsyltucky asks for prayers for complete healing from Covid.

11/30 – IronMikeGolf has had a hard time with Covid and was in the hospital. Prayers are needed for healing.

11/30 – AnnaPuma had a heart attack and a stent was put in. Prayers are requested for complete healing, and that the Veterans paperwork would go through smoothly.

11/30 – mpfs was having an 8-hour infusion to help with her MS. Prayers are asked for, that the symptoms would be much lessened.

12/10 - Jewells asks for prayers for her oldest daughter, who is experiencing horrible neck and shoulder pain, which has now turned into nerve pain in her left arm and hand. She is on many medications now, and nothing is helping. She will begin PT and hopefully that will help.

For submission guidelines and other relevant info, please contact Annie's Stew, who is managing the prayer list. You can contact her at apaslo at-sign hotmail dot com.
If you see a prayer request posted in a thread comment, feel free to copy and paste it and e-mail it to Annie's Stew. She tries to keep up with the requests in the threads, but she's not here all of the time, so she may not see it unless you e-mail it to her.
Please note: Prayer requests are generally removed after five weeks or so unless we receive an update.
Please remember the Prayer of St. Francis:
http://www.prayerguide.org.uk/stfrancis.htm
Keep calm and pray on!


Who Dis: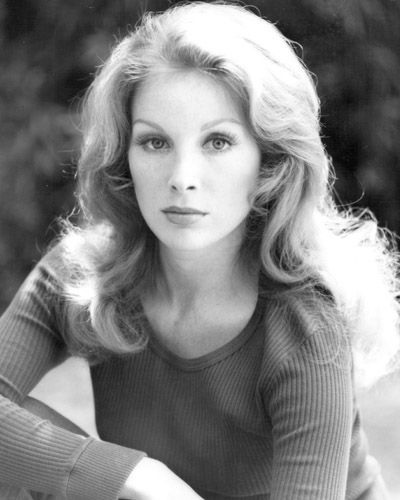 Photo 2
Photo 3
Photo 4
Photo 5
Photo 6
Photo 7


For the 'Ettes: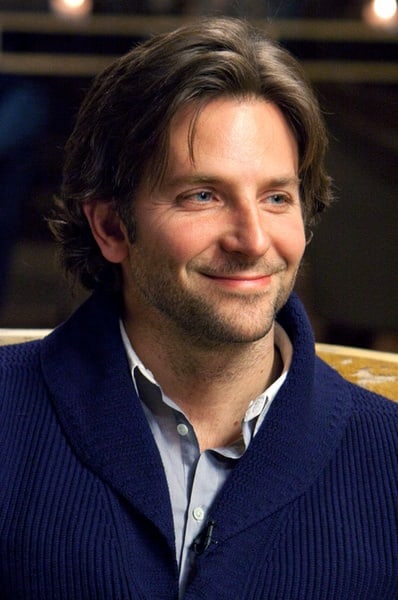 Photo 2
Photo 3
Photo 4
Photo 5


Monday Who Dis: Well, this was a first: Nobody guessed the Monday who dis, and apparently, did not feel motivated enough to look them up. The lady was Ellen Drew and the leading man was Robert Paige, neither of whom ever made it really big in Hollywood. They were in the 1941 shlockfest The Monster and the Girl.


Today's Edition Of The Morning Rant Is Brought To You By Texas Twinkies: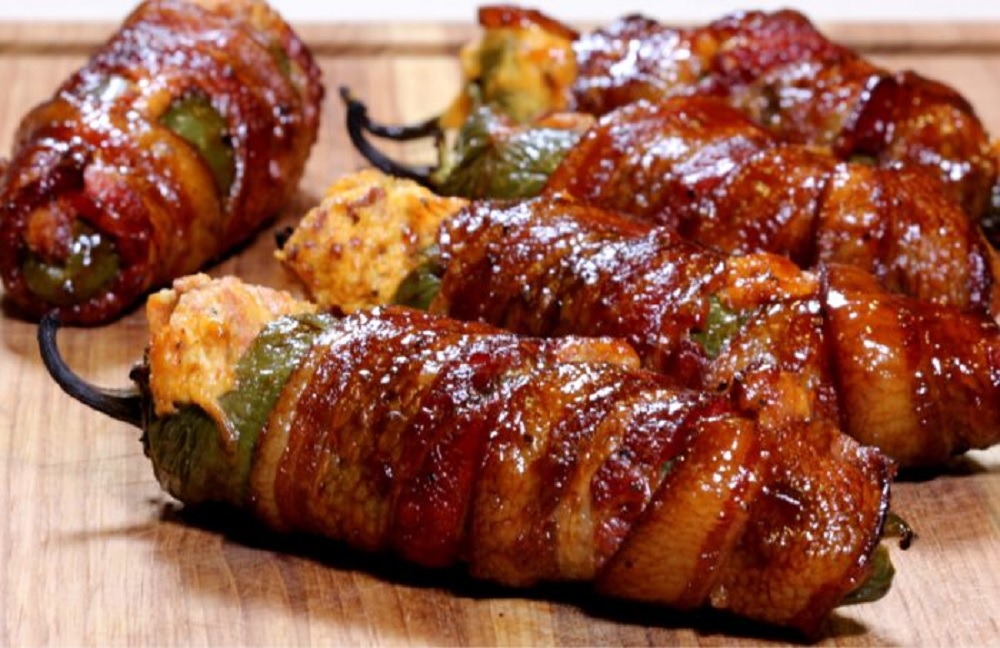 (click for bigger twinkies)
Texas twinkies are Jalapeños stuffed with smoked brisket wrapped with bacon and the recipe is here.

posted by OregonMuse at
11:15 AM
|
Access Comments