« Quarantine Cafe: Doggos!
|
Main
|
The Morning Report - 12/10/20 [J.J. Sefton] »
December 09, 2020
Wednesday Overnight Open Thread (12/9/20)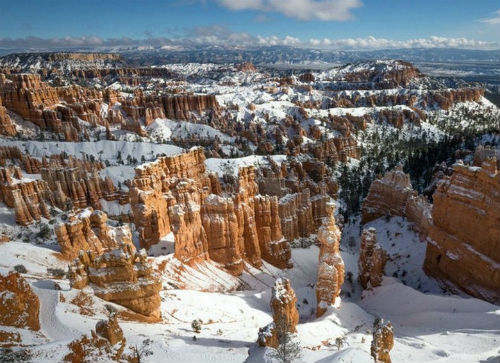 ***
The Quotes of The Day

Quote I

"Those of us in journalism have to come to terms with the fact that free speech, a principle that we hold sacred, is being weaponized against the principles in journalism and what do we do about that." "New Yorker" writer Steve Coll
Quote II

Anger is an acid that can do more harm to the vessel in which it is stored than to anything on which it is poured. Mark Twain

Quote III

"We've heard stories about this happening, but never to us" Kaylie Holcomb

Quote IV

"How boneheaded do you have to be?" District Judge Chris Seldin
Quote V

"The message is all about breaking stigmas and taboos, nudity is seen as bad in our society, and so are sharks," Playboy model Marisa Papen

Quote VI

"If it is safe for a customer to get a massage at a massage parlor, then it should be safe for a customer to visit a legal sex worker if COVID-19 precautions are taken," Alice Little's legal complaint
***

Earlier this week we lost Chuck Yeager.

Fear not we have Vanderbilt quarterback Mike Wright.
Female soccer goalkeeper Sarah Fuller was used as a fill-in kicker for the men's Vanderbilt football team last Saturday, booting the ball 30 yards in the opening kickoff of the second half.

That kick, apparently, brought male players to tears from the sideline, quarterback Mike Wright said.


"There were some people on the sideline tearing up," Wright says in a segment for College GameDay.
***

At least 5,000 people thumb their noses at the dictators of New York State and New York City.

A synagogue in Brooklyn, New York, held a large funeral on Monday after the state prohibited it from hosting a wedding in October due to COVID-19, the New York Post reported.

The funeral for former chief Satmar judge Rabbi Yisroel Chaim Menashe Friedman, 94, drew around 5,000 attendees, the Post reported. People stood close together inside the building and outside on the sidewalk and few were reportedly wearing masks.
***

Whatever happened to "My body, my choice"? Oh yeah, rhetorical question. Kung flu bad, abortion so very good!!!

New York State Assemblywoman Linda Rosenthal, a Democrat who represents New York's 67th Assembly District, quietly introduced a bill on Dec. 4 that would require "COVID-19 vaccine to be administered in accordance with the department of health's COVID-19 vaccination administration program and mandates vaccination in certain situations."

Every New Yorker, except those medically exempt, are required to receive the vaccine if the state's vaccination efforts do not achieve "sufficient immunity from COVID-19."

Rosenthal told WGRZ-TV the bill was "a protective health measure" that would "ensure that our residents are safe and protected against further spread."

But in an event where not enough people get vaccinated to reach herd immunity, "the department of health of the state can then say that we need people to get the vaccination." Rosenthal explained that an estimated 75 percent to 80 percent of the population would need to be vaccinated in order to achieve herd immunity.
And if you are in Russia the Kung Flu treatment has taken a turn for the worse. Not only are we going to jab you with this unproven vaccine, you can't have any booze for two months.

Russian officials are warning citizens to avoid alcohol for two months after receiving the country's COVID-19 vaccine — tough-to-swallow news for one of the world's heaviest-drinking countries.

The warning came from Russian Deputy Prime Minister Tatiana Golikova, who said in an interview that Russians will have to observe extra precautions during the 42 days it takes for the Sputnik V coronavirus vaccine to become effective.

"[Russians] will have to refrain from visiting crowded places, wear face masks, use sanitizers, minimize contacts and refrain from drinking alcohol or taking immunosuppressant drugs," Golikova told TASS News Agency.
***
What doesn't China have its hand in? If you said geography and topography, you would be wrong.

The new height of the world's highest peak is 8,848.86 metres (29,031.7ft), which is slightly more than Nepal's previous measurement and about four metres (13ft) higher than China's. Chinese foreign minister Wang Yi and his Nepalese counterpart, Pradeep Gyawali, simultaneously pressed buttons during a virtual conference and the new height flashed on the screen. The height of Everest, which is on the border between China and Nepal, was agreed after surveyors from Nepal scaled the peak in 2019 and a Chinese team did the same this year.
***

For some of you, all good things must come to an end.
Pornhub is making major changes to its service following a New York Times article that highlighted how the site's lax enforcement of its policies has enabled child exploitation.

Among the changes: Pornhub is ending uploads from unverified users and banning the ability of users' to download much of the site's content. The company is also implementing new moderation policies and will release a transparency report in 2021. The changes come a day after Visa and Mastercard pledged to "investigate" their relationship with Pornhub parent company MindGeek.

The new rules will significantly alter key dynamics of the service, which will now impose limits on who is able to upload content to the site and block the ability for most of its content to be downloaded. Though the company will still allow users to upload their own videos, beginning next year it will first require people to complete an "identification protocol" in order to verify their identity. The site will also block all downloading of content "effective immediately," except for "paid downloads within the verified Model Program."
***

Just how green is California? LOLGF

California's imports were the largest in the United States last year when 25 percent of California's total electricity supply was imported, the Energy Information Administration (EIA) said on Monday.

Last year, California's net electricity imports were the largest in the country at 70.8 million megawatt-hours (MWh), followed by Ohio, Massachusetts, Virginia, and Tennessee, EIA data showed.

In California's case, the state's utilities partly own and import power from several power plants in Arizona and Utah. California's electricity imports also include hydroelectric power from the Pacific Northwest, mostly across high-voltage transmission lines from Oregon to the Los Angeles area.

This summer, amid the great West heatwave, the largest U.S. solar state, California, was grappling with power issues and struggling to keep its electricity grid stable as demand exceeds supply.

California energy consumers were warned of rolling outages as there was insufficient energy to meet the high demand during the heatwave in August. In California, where solar power supplies more than 20 percent of electricity as per the Solar Energy Industries Association (SEIA), August's rolling outages were the worst such outages since the 2000-2001 energy crisis in the state.
***
Speaking of all good things that must come to an end. Theeeeee Ohio State won't have Jim Harbaugh to kick around this year. Damn!
***
2020 is circling the drain. No word on 2021.

As if 2020 wasn't enough of a s – – tshow.

An Indiana sanitation company has devised a fitting way to celebrate the end of a truly crappy year: by having a choir of porta-potties sing "Hallelujah." Or should we say "halle-loo-yah?"

"HALLELUJAH, the end of 2020 is finally here!" tweeted Gary-based Service Sanitation, which rents out its signature blue porta-potties to events across the Midwest.

In the 2-minute clip, 32 lit-up portable toilets, dubbed the "Jingle Johns," can be seen belting out a hilarious techno remix of "Hallelujah" in front of the dramatic Chicago skyline.
***
The ONT Musical Interlude
&&&
***

Is Granny just wild or a Genius Award Winner?

Woman left 'unable to function' after grandma accidentally sends her X-rated photo

Marquita Green joked she couldn't even 'function' after her grandma accidentally sent her a nude photo that was intended for someone else.
***

It looks like this little girl has a bright future in front of her. Tonight's Feel Good Story of The Day.

Police Officer Adopts Girl He Comforted During Welfare Call
December 8, 2020

This is Lt. Brian Zach of the Kingman Police Department in Arizona. He recently adopted a little girl he met during a welfare call in 2018.
***
Tonight's ONT has been brought to you by Public Relations.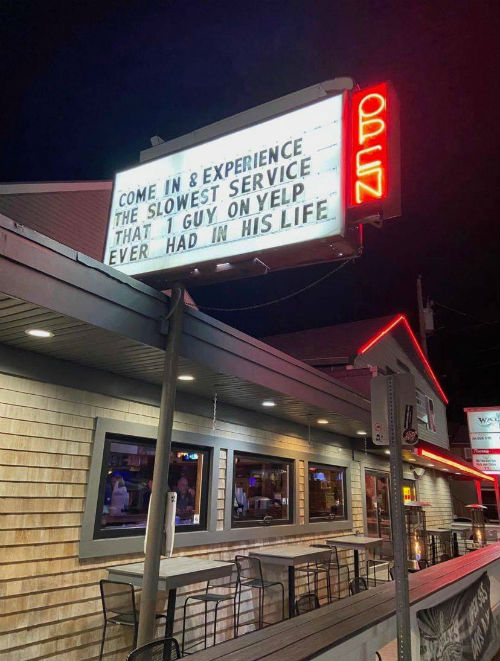 Notice: Posted with permission by the Ace Media Empire and AceCorp, LLC. Content is what it is. For a transcript of tonight's ONT gladly send $5.00 and a SASE to Mis Hum.

posted by Misanthropic Humanitarian at
10:02 PM
|
Access Comments