« An Otter Quarantine Cafe
|
Main
|
The Morning Report - 12/8/20 [J.J. Sefton] »
December 07, 2020
Monday Overnight Open Thread (12/7/20)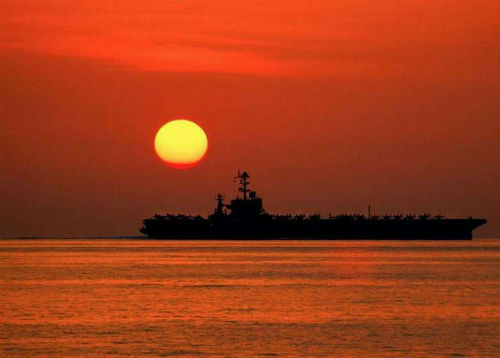 ***
The Quotes of The Day

Quote I

"You can't convert political disagreement into a recall," Seattle attorney Dmitri Iglitzin
Quote II

"Speaker Pelosi, on the other hand, is deafeningly silent. By failing to act and hold Rep. Tlaib accountable, Pelosi is emboldening her and others to continue spreading and escalating this dangerous, hateful bigotry." Rep. Guy Reschenthaler (R-PA)
Quote III

"There are loads of students in dire situations … but there's no availability for mental health services for months," Ellie Concannon from Sussex Renters Union
Quote IV

Somebody should tell us, right at the start of our lives, that we are dying. Then we might live life to the limit, every minute of every day. Do it! I say. Whatever you want to do, do it now! Michael Landon
***
Comments of The Past Week

&&&

&&&

***
Who is Joe Biden's Secretary of Defense pick?

[ ] A. Token black?
[ ] B. Member of the Military - industrial complex?
[ ] C. Requires a special waiver from the senate?
[X] D. All of the above?
***

You will be made to care, conform and wear the face diaper. Even if you're something big.

Vancouver Canucks Fire Anthem Singer over Planned Performance at Anti-Mask Rally
***
Last week The ONT covered Hungarian politician Jozsef Szajer being busted at a gay orgy. The police report is really an interesting read.

When police burst open the doors of a gay orgy attended by top anti-LGBT+ Hungarian official Jozsef Szajer, orgy-goers thought the cops were "part of the fun" and tried to "unzip their pants".

Clearly mistaking the police for a different kind of pig, attendees of the party in Brussels, Belgium, assumed law enforcement banging down the doors was a precursor of what was to come, organisers told Polish news outlet Onet.

Polish orgy organiser David Manzheley said the some 20 predominantly naked men attending the bash in the heart of the city's gay village "tired to unzip the pants of the police officers because they thought that the raid was part of the orgy".

David French is thinking, "Is that a night stick in your pocket or are you just glad to see me."
***
Beauty and functionality are in the eye of the beholder. This Cob doesn't see either.

Aptera, the company that shuttered in 2011 after failing to secure funding for its three-wheeled electric car, is back with a new solar electric vehicle it claims never needs charging, at least, for most drivers. And it predicts its top model, with a battery of 100 kWh, can get up to 1,000 miles of range.

The new three-wheeled, two-person (or two adults plus pet, as its specs suggest) vehicle has a solar roof array that can provide up to 45 miles of range per day, so if you have that top model and add the charge from the solar panels while it's parked, then the 1,000 range seems ... possible. Although, as Car and Driver points out, the vehicle doesn't run just on solar power while driving.
***

At this time of year when I was a kid (only just a few short years ago) I enjoyed perusing the various Christmas catalogs. As winter faded the seed catalogs arrived. They were followed up by fishing supply catalogs. Say "Goodbye" to Ikea's catalog.

After a 70-year run, Ikea is discontinuing the publication of its printed catalog.

Ikea's decision comes as catalog readership is in decline and the company becomes increasingly more digital. After initially resisting online shopping, the company was forced to embrace it during the pandemic. Ikea says its online retail sales increased by 45 percent worldwide last year with ikea.com reporting four billion visits. The company has also improved its suite of apps to make discovering and buying products easier, while opening smaller stores located in city centers meant to reach people where they live.

Call me old fashioned. I still prefer paper.
***

The roster is this: Russian Commies bad. Chinese Commies f*cking fantastic.

The summit, which occurred in May of 2019, was touted as an "exclusive deal making opportunity" for closer financial ties between the Chinese government and their U.S. counterparts.

Gilchrist, a Democrat who's held the position since 2019 and labeled President Trump's election grievances a "house of cards," attended the summit alongside the Governors of Kentucky and Tennessee. A Chinese Communist Party mayor, two Vice Governors, and one Governor attended the summit.
***
Very cool, yet somewhat of a pucker moment all at the same time. 3 mountain lions on a front porch.

Living in the country has its perks. Most notably is the chance to encounter wildlife on a near daily basis. You just never know when a deer, turkey or racoon is going to show up in your backyard or at your bird feeder. It's one of the reasons we like being away from the big city.

Sometimes, we're fortunate enough to encounter wild animals that are rarely seen during the daylight hours. Such is the case with today's video. This family was surprised to look outside and see three young mountain lions in the yard.
***

Teacher unions need to be abolished. The faster the better.

Chicago Teachers Union deletes tweet blaming sexist, racism, misogyny for "the push to reopen schools" after backlash

The Chicago Teacher Union deleted a tweet that was the subject of much mockery on Twitter.

The tweet claimed "The push to reopen schools is rooted in sexism, racism and misogyny."

Unions are rooted in communism and laziness. Two can play that game of name calling.

While we are on the subject of overpaid, underworked, martyrs teachers. I don't want this woman anywhere near children, mine or yours.

A woman claiming to be a teacher stopped her car and had a complete meltdown at anti-lockdown protesters in Bend, Oregon, on Sunday.
The belligerent woman shouted "b-tch kill yourself" as she berated the protesters from her vehicle.


"I'M A F-CKING TEACHER," the aggressive woman repeatedly shouts at the peaceful demonstrators. "F-CK YOU, I AM A TEACHER."
***

No good deed goes unpunished. Taking a walk instead of a domestic violence charge costs Italian man.

A husband went for a 280-mile walk to calm down after an argument with his wife. He then got fined for breaching coronavirus lockdown regulations.
***

Well is it? Now is the time to legalize marijuana.

Either today or later this week, the House will likely take the historic step and actually hold a vote on whether to deschedule marijuana from the Controlled Substances Act (CSA). In addition, the Marijuana Opportunity Reinvestment and Expungement (MORE) Act would expunge low‐​level marijuana offenses and impose a 5 percent federal sales tax. The bill is unlikely to get past the Republican Senate, and there are many other proposals—some with the seeming support of President‐​elect Biden—that would reschedule rather than deschedule the plant. But descheduling—removing the drug from the CSA entirely—is the only sensible path forward for marijuana reform, not rescheduling—moving the drug to a different section of the CSA. Like alcohol, the federal government should have very little involvement in regulating marijuana.
The ONT Musical Interlude
&&&
***
Leave the officer's gun alone. Posthumous Genius Award Winner.
Graphic video
***
She needed a miracle and she received one. Tonight's Feel Good Story of The Day.


The Maltby Café has served the community for over 36 years. But the small family-run restaurant has suffered greatly in these past months.

When the second shut down came, co-owner Tana Baulmer resigned herself to the reality that she would have to close the restaurant permanently.

"I got on my knees and I cried and I said, 'God, I need a miracle'," Baulmer told KING 5.

When word got out about the restaurant closing its doors, thousands of customers began giving what they could to keep the cafe's doors open.

In less than a week, more than $92,000 has been raised for the restaurant on GoFundMe.

"Small family run businesses have suffered greatly in these past months and The Maltby Café is one of those small family businesses that is struggling to stay open," Jim Barger, the organizer of the fundraiser, wrote on GoFundMe.
***
Weekly commenter stats for week of 12-6-2020

Top 10 commenters:
1 [556 comments] 'Sponge - Office of the President Elect' [78.00 posts/day]
2 [534 comments] 'deplorable unperson - refuse to accept the Mask of the Beast'
3 [522 comments] 'BurtTC'
4 [457 comments] 'Insomniac'
5 [433 comments] 'redbanzai the Southerner'
6 [396 comments] 'Skip'
7 [388 comments] 'TheJamesMadison, catching up on stuff I've bought recently'
8 [379 comments] 'rhennigantx'
9 [379 comments] 'preznit select vmom'
10 [363 comments] 'JT'
Top 10 sockpuppeteers:
1 [274 names] 'raimondo' [38.44 unique names/day]
2 [264 names] 'Ping from Guoanbu '
3 [47 names] '18-1'
4 [45 names] 'Duncanthrax'
5 [39 names] 'Bete'
6 [32 names] 'Hands'
7 [32 names] 'Helena Handbasket'
8 [25 names] 'Sponge - Office of the President Elect'
9 [25 names] 'Cicero (@cicero43)'
10 [24 names] 'That guy who always says...'
***
Tonight's ONT has been brought to you by the Luv Boat.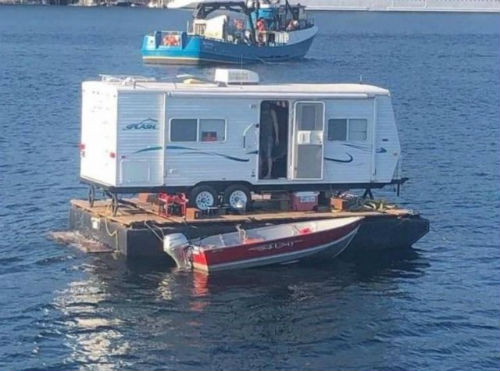 Notice: Just a notice. Carry on.

posted by Misanthropic Humanitarian at
10:00 PM
|
Access Comments