« As Garcetti Shuts Down LA, He Makes Sure to Keep It Open for His Hollywood Donor Pals
|
Main
|
Democrats' Tyrannical Lockdowns Have Wiped Out Almost Half of Black-Owned Small Businesses »
December 07, 2020
Karma-Cola: Biden's Pick for Top Economic Adviser Endorsed a Bill Creating a National Soda Tax [Buck Throckmorton]
If Biden becomes President, I would enjoy seeing a national soda tax imposed on Coke and Pepsi. In fact, I want it to happen.
My principles used to be that applying harsh taxes on certain products to influence consumers not to use those products was immoral and anti-free market. Well, those are actually still my principles. But I've come to have a stronger overriding principle – that it is necessary and appropriate for corporations to receive a poisonous bite when the serpents they've cozied up to gain political power.
Coke and Pepsi – you deserve this.
Joe Biden's Pick for Top Economic Adviser, Neera Tanden, Endorsed a Bill Creating a National Soda Tax
As the head of the progressive think tank Center for American Progress (CAP), Neera Tanden applauded and endorsed a Democratic proposal to implement a national soda tax. Now, she is one Senate confirmation vote away from becoming President-elect Joe Biden's top economic adviser.
I was shocked back in 2005 when Pepsi introduced me to the world of corporate CEOs here in America who openly show their contempt for America. Pepsi CEO Indra Nooyi compared the United States to a person's middle finger.
"…in a commencement address at Columbia University's business school, Ms. Nooyi compared five major continents to her hand with the U.S. representing the middle finger. In that talk, she said: "Each of us…must be careful that when we extend our arm in a business or political sense, we take pains to assure we are giving a hand…not the finger….Unfortunately, I think this is how the rest of the world looks at the U.S."
Of course, right after Barack Obama's inauguration in 2009 Pepsi ran ads with the phrase "It's time for optimism" with a logo that was a rip off of the Obama logo. And Ms. Nooyi maintained her activist left-wing politics until stepping down as CEO
in 2018.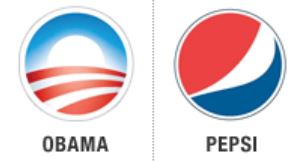 Just this past June, Coca Cola joined other major corporations in demanding that social media banish conservative speech from their platforms.
Have you ever been called "racist" by a Democrat or the media for not being a leftist? Of course, you have. Left-wing activists use the terms "racist" and "conservative" interchangeably, and Coke CEO James Quincey is one of those left-wing activists. He wants you canceled and de-platformed.
"There is no place for racism in the world and there is no place for racism on social media," the drinks maker's chairman and CEO James Quincey said. He demanded "greater accountability and transparency" from social media firms. It came after Facebook said it would label potentially harmful or misleading posts left up for their news value.
And just this week, Nike and Coca-Cola Lobby Against Xinjiang Forced Labor Bill. Poor Coca-Cola, it may lose some of its low-cost suppliers who keep costs down with Chinese slave labor.
Oh, by the way, Coca Cola inventor John Pemberton was a Civil War veteran who actually owned slaves. That should have no bearing on the 21st Century company, but according to the rules of Coca Cola's left-wing political allies, Coke is forever tainted by Pemberton's original sin. Perhaps Coke should be hit by a crippling "Reparations Tax" too. At a minimum, Coke should have to change its name since "Coca Cola" was a name created by a slave-owning Confederate soldier. Their rules, not mine. I suggest "Karma-Cola".

posted by Open Blogger at
02:32 PM
|
Access Comments