« Mid-Morning Art Thread
|
Main
|
Columbia Law Hires James Comey as a "Leader-in-Residence" »
December 02, 2020
The Morning Rant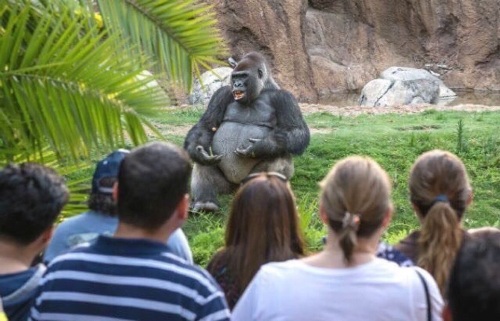 Progressives hate reality.
They seem to have a real problem with things having definite, non-negotiable, unchangeable properties, properties that define it for what it is. In other words, a thing is a thing, and if a thing is one thing, it is not another thing.
This is why progressives like the 'blank slate' view of human nature. Because for them, there is really no such thing as intrinsic human nature. They want human nature to be whatever they want, and not what it objectively is.
And it also why they play stupid games with gender identities, because why should biological reality dictate your gender? They've been reduced to calling women "vulva owners" now. Which implies if you don't like your vulva, you can take it back to the store for a refund and get something else. Presuming it's still under warranty, of course.
Progressives are in open revolt against God's created order (or nature, if you prefer) and the idea of having to submit to the limitations of an external reality imposed on them outside their control and regardless of their feelings is something they find deeply offensive.
I remember a few years ago when Lena Dunham got pissy on social media because she had met the then-NY Giants wide receiver Odell Beckham at a party and he didn't come on to her.
Lena lives in a world where she is off-the-charts sexy, rather than a spoiled, unhappy, overweight woman approaching middle age whose continual pursuit of self-indulgence has brought her no long-term satisfaction or contentment, and resents having the untruth of her beliefs shoved in her face by something as innocuous as a stray interaction at a social gathering. And so why wouldn't an alpha male like Beckham be immediately drawn to her? It's just not FAIR, she thinks to herself. And ao another bit of bitterness, another pellet of resentment is added to her the huge pile she has already accumulated.
The same sort of thing can be seen in the classic interview of Jordan Peterson byBBC bint Cathy Newman. She seemed genuinely offended that his lectures and Youtube videos had attracted an audience of young males. Because many of the males are white, she suggested that he was some sort of racist, which is a patently absurd accusation. And if the young men are better men after listening to Peterson, why is she complaining? Then I thought, it has to be because Peterson's work as a clinical psychologist is based on the principle of objective reality, i.e. young men, being young men, and not young women (or young lobsters), must of necessity have certain needs and requirements in order to function well.
It's sort of like a car. Jordan Peterson's book says that cars must have gas and oil in order to function as they were intended (ah, there it is again) but Ms. Newman throws a fit and says, that's wrong, I ought to be able to use peanut butter instead of oil and put sugar water in the gas tank and if that doesn't work, if the car breaks down, there's something WRONG, not with the car, but with society and we'll have to reorganize EVERYTHING, from top to bottom, in order to fix this. And simply using gas and oil is bad because it doesn't address the deeper issues of social inequality.
And it's racist to boot.
Better to seek out and discover our limitations and learn how best to live with them than pretend we don't have any and get to the point where he come to believe that the 'BRIDGE OUT' sign we just passed on the road doesn't apply to us.
One last thing: this is why it is pretty much impossible to talk to progressives. Because it's not that we disagree on abortion, or socialism, or pronouns, but ultimately, on the nature of reality itself.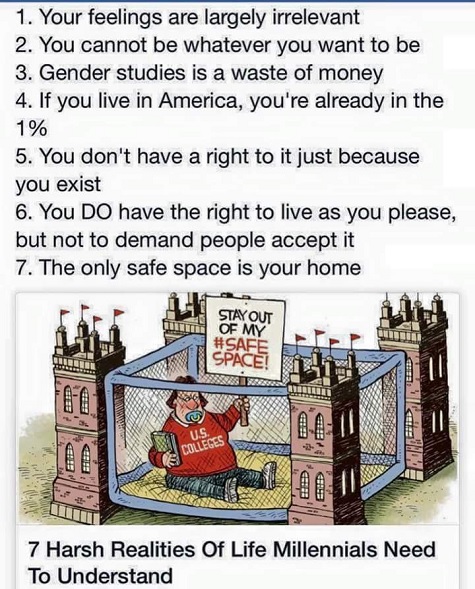 GorillaPundit's Alternatives-To-Drudge News Sites/Aggregators - 12-02-2020:
Whatfinger News: https://www.whatfinger.com/
Bad Blue: http://badblue.bitnamiapp.com/trendr8.htm
The Daily Liberty: https://thelibertydaily.com/
Citizen Free Press: https://www.citizenfreepress.com/
Gab Trends: https://trends.gab.com/
Disrn.com: https://www.disrn.com/
Rantingly: https://rantingly.com/
Larwyn's Links: https://directorblue.blogspot.com/
Bongino Report: https://bonginoreport.com/
NewsAmmo: http://www.newsammo.com
Christian Headlines: https://www.christianheadlines.com/
News Thud: https://newsthud.com/
I Hate the Media: https://www.ihatethemedia.com/
The Horn News: https://thehornnews.com/
Just the News: https://justthenews.com/
Real News Feed: https://realnewsfeed.com/
Infogalactic: https://news.infogalactic.com/
The National Pulse: https://thenationalpulse.com
Summit News: https://summit.news
Revolver News: https://www.revolver.news/
News Lists: https://lists.grabien.com/
Not the Bee: https://notthebee.com/
Pro Trump News: https://protrumpnews.com/
The National File: https://nationalfile.com/
The Populist Press: https://populist.press/
News Punch: https://newspunch.com/
NOQ Report: https://noqreport.com//
...and of course:
J.J. Sefton's Morning Reports @ CutJibNewsletter.com
(if you know of any aggregators or worthy news sites not on this list, please comment or e-mail me. Also, if you think some site shouldn't be on this list, please also let me know, and your reasons why, and I'll check it out for myself.)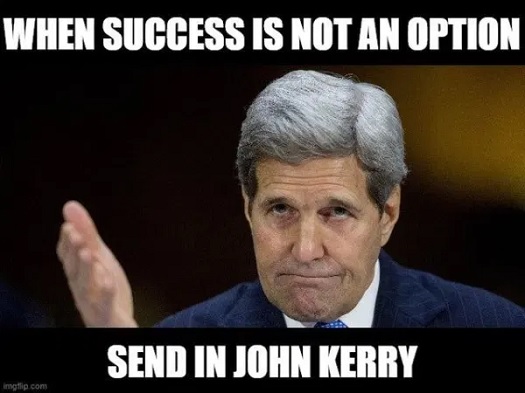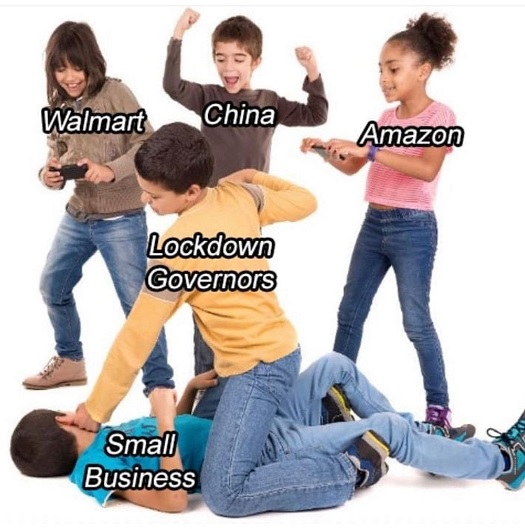 Harsh, But Fair: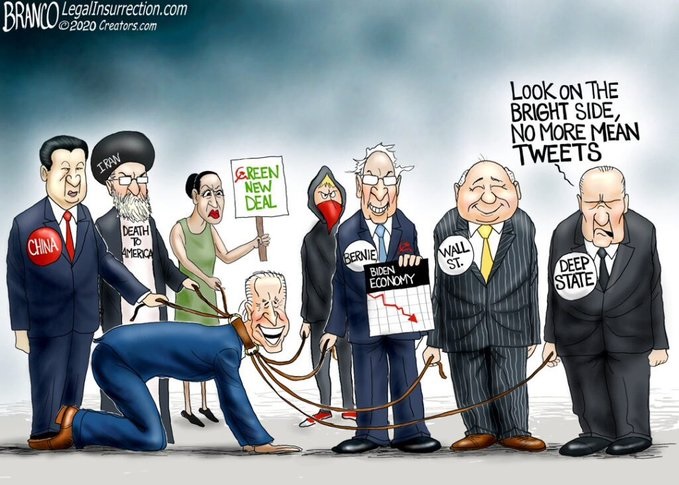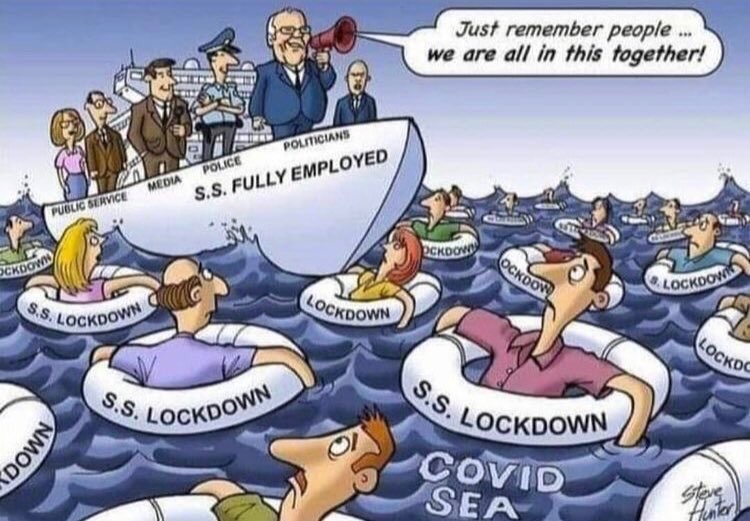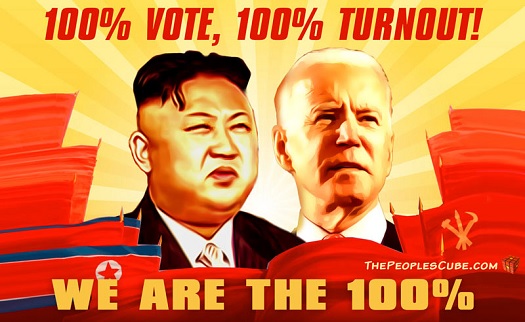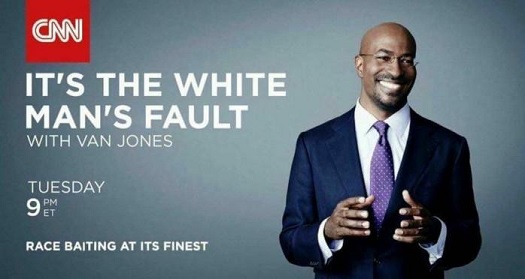 Meanwhile, In Delaware: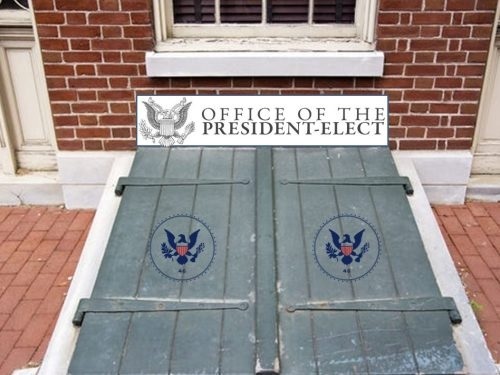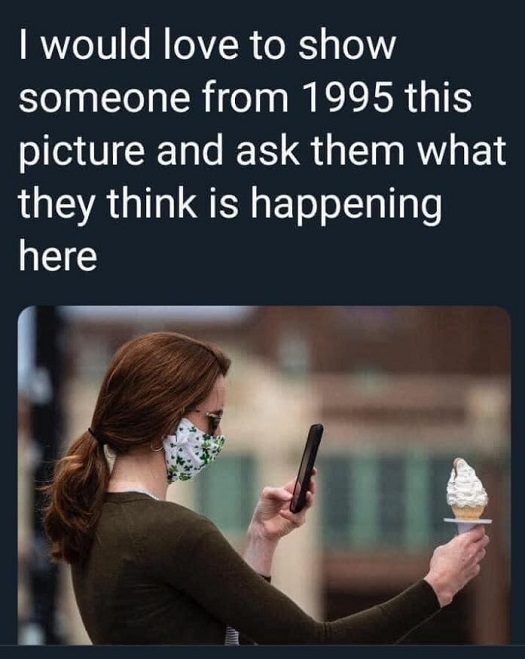 AoSHQ Weekly Prayer List
Please submit any prayer requests to "Annie's Stew" at apaslo atsign hotmail dot com.
Prayer Requests:

10/7 – Lee Also requests prayers for her good friend who needs a lung transplant. He's been on the list for a while, but it's getting to the point where he needs it sooner than later. She also would like prayers for the family of the person whose untimely death will give life to her friend. They have lost someone they love. But their generosity will help her friend.
11/18 Update – Her friend has moved closer to the hospital, which means he's up higher on the list. He's getting rehab in preparation for the transplant, so keep praying for him, please. And prayers also for the family who lost a loved on and allowed their loved one's organs to give new life to people like her friend.

10/28 – redc1c4 said Resident 3vil lost her job a week ago. She's been hoping to retire in the near future, and this puts a hold on those plans. Prayers are requested for gainful employment soon so she can finally retire and enjoy the fruits of her years of hard work.
11/17 Update – She got a new job last Friday. The downside is it's 290 miles away. The upside may allow for a transition to partial retirement as a consultant. Prayers of thanks for a possible way forward!

11/1 – Hrothgar requested prayers for his elderly sister-in-law, who suffered a head injury in a fall. Thanks to the Lord that the injury wasn't too severe, requiring only stitches, but she tested positive for Covid at the hospital, and her family will need to quarantine. Prayers are requested that it all turns out okay for everyone.

11/10 - Doof requests prayers for Donna&&&&&V, who is depressed to the point of being suicidal.

11/11 – Central Scrutinizer requests prayers for his buddy Don, who was just admitted to the hospital with Covid. He is 74 years old, and his wife is freaking out.

11/16 – Adriane the Critic requests prayers for her friend "D". He is fighting a very aggressive brain cancer and the doctors' prognosis is horrifically short. Prayers are also requested for his exhausted wife and young children, and strength for his sister and family, who are doing a great deal of travel to try and be with him in the little visits they are allowed.

11/17 – redc1c4 has an aunt, Anisa, with bone cancer, and she wants him to be her patient advocate. Redc1c4 asks for prayers for strength and healing for her, and insight for her doctors, and safe travels for him, as she lives at the bottom of California, and over 100 miles from the treatment facility.

11/18 – OurCountryisScrewed asks for prayers for his mom, who passed away very early in the morning of Nov. 11. Please pray for the repose of her soul. Also, a prayer for his father and siblings as they adjust to the loss of the heart and soul of their family. He'd also like a prayer of thanksgiving for the nursing staff at a certain upstate NY hospital who were absolutely fantastic caring for all of them.


For Healing:

9/23 – Dr_No requests continued prayers for his daughter Megan. She had surgery for cancer earlier, and now has had the 2nd of 12 FOLFOX chemo treatments for her Stage III-C cancer. It's been rough – fatigue, weight loss, cold sensitivity, jaw pain. She's losing an average of 6.5 pounds per week now and has lost approximately 25 pounds since her surgery and beginning chemo. Her attitude is terrific despite what she's going through, but it'll be a rough slog between now and January.
10/8 Update – Megan was admitted to the hospital for bi-lateral pulmonary embolisms. Luckily, the embolisms responded to treatment. Dr_No says thanks again for sending words up for Megan!
11/18 Update – Megan has had the 6th of 12 chemo treatments. She is still having the symptoms above and reactions to the FOLFOX series. Her mom bought her a pair of Neuropathy gloves, and those seem to help reduce the pain and tingling in her hands. She is still losing 3-5 pounds per week. Dr_No thanks the Horde for the prayers for her.

10/24 – Kerncon requests prayers for his wife. His wife is currently in the ICU following a massive kidney infection, which resulted in the removal of one of them. She is currently stable and slowly recovering. They hope to be able to get her out of ICU in the next few days. Her remaining kidney hasn't resumed functioning, and it could take weeks to recover, if at all. Please keep them in your prayers for a swift recovery, and for regaining full function to her remaining kidney.
11/24 Update – Kerncon says his wife will be leaving inpatient care on Sunday, and her remaining kidney function is near normal. Please keep praying for healing and strength as they transition from hospital/rehab to home care. She especially needs healing for her right foot now, as there is some muscle damage which could lead to a big quality of life impact if it doesn't return.

10/27 – Caiwyn requests prayers for his father, who has been battling pancreatic cancer for 3 years. His chemotherapy treatments are no longer effective enough to justify continuing with them, and they are being discontinued. Prayers for him, and for whatever more time God could possibly give him with his family.

11/16 – Hrothgar received a very recent and completely unexpected diagnosis of a non-trivial (and rather rare) cancer. He is in the very initial phase of surgery, tests, diagnoses, and evaluation of treatment options, so at this stage, he knows just enough to be concerned, but right now has no idea how this will roll out. He would greatly appreciate prayers from the Horde for skilled doctors/staff and recovery if that is in God's plan.

11/18 – Agamemnon requests prayers for a colleague who has Wuhan19 and is hospitalized on oxygen. The staff is having trouble controlling her fever and she has some co-morbidities that exacerbate her condition.
11/25 Update – Agamemnon reports that his colleague is now home, and though she is still on O2, she is able to ambulate, take solids, and liquids, and is feeling much better. Thanks to all for their prayers!

11/29 – Pennsyltucky asks for prayers for complete healing from Covid.

11/30 – IronMikeGolf has had a hard time with Covid and was in the hospital. Prayers are needed for healing.

11/30 – AnnaPuma had a heart attack and a stent was put in. Prayers are requested for complete healing, and that the Veterans paperwork would go through smoothly.

11/30 – mpfs was having an 8-hour infusion to help with her MS. Prayers are asked for, that the symptoms would be much lessened.

For submission guidelines and other relevant info, please contact Annie's Stew, who is managing the prayer list. You can contact her at apaslo at-sign hotmail dot com.
If you see a prayer request posted in a thread comment, feel free to copy and paste it and e-mail it to Annie's Stew. She tries to keep up with the requests in the threads, but she's not here all of the time, so she may not see it unless you e-mail it to her.
Please note: Prayer requests are generally removed after five weeks or so unless we receive an update.
Please remember the Prayer of St. Francis:
http://www.prayerguide.org.uk/stfrancis.htm
Keep calm and pray on!


Who Dis:
Photo 2
Photo 3
Photo 4
Photo 5
Photo 6
Photo 7


For the 'Ettes: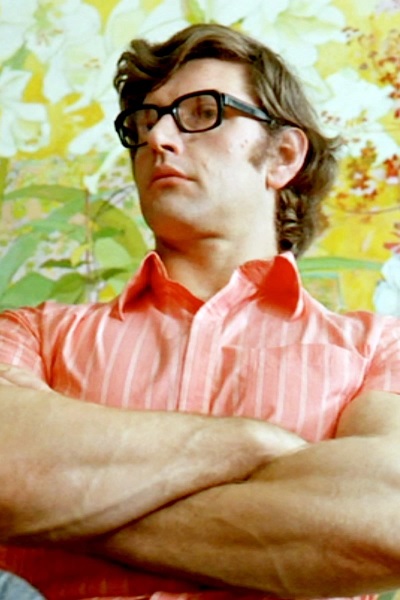 Photo 2
Photo 3
Photo 4
Photo 5


Monday Who Dis: Another Hollywood couple, Anna Paquin and Stephen Moyer have been married since 2010 and have two children. They were both in HBO's sparkly vampire series True Blood.


Today's Edition Of The Morning Rant Is Brought To You By Pan Seared Filet Mignon With Red Wine Sauce: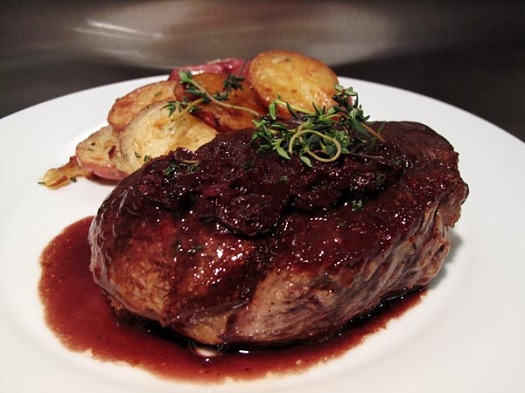 Filet Mignon recipe here.

posted by OregonMuse at
11:17 AM
|
Access Comments