« Saturday Evening Movie Thread 12-05-2020 [Hosted By: Moviegique]
|
Main
|
EMT 12/06/20 »
December 05, 2020
Saturday Overnight Open Thread (12/5/20)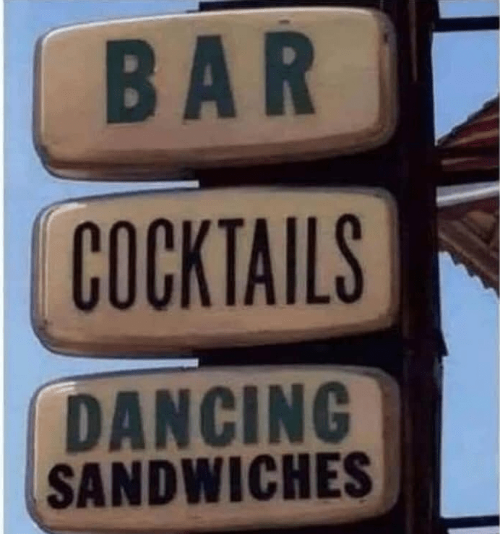 ***
The Saturday Night Joke

A young blonde woman from Brooklyn was so depressed that she decided to end her life by jumping into the ocean. She goes down to the docks, but just as she is about to jump in the water, a sailor sees her.
"Hey, what are you doing?" he calls out.
"I have nothing to live for. I'm jumping in."
"You're young, you're beautiful, you have everything to live for," the sailor says. "The boat that I'm on is sailing to France tomorrow. I can stow you away on it. I'll take care of you, I can bring you food every day, and when we get there, I'll show you all around Paris."
The young blonde woman thinks it over. "What's in it for you?"
"Well, if I'm going to hide you here, well, you have to ... satisfy my sexual needs during voyage."
With nothing to lose and the prospect of going to France, she accepts. The sailor brings her aboard and hides her in a small but comfortable compartment in the hold. From then on, every night he brings her three sandwiches and a bottle of red wine, and they make love until dawn.
Two weeks later, during a routine inspection, she is discovered by the captain. "What are you doing here?" asks the captain.
"I have an arrangement with one of your sailors," she replies. "He brings me food every day and I get a free trip to France. And in return . . . he's screwing me."
"He sure is," the captain replies. "This is the Staten Island Ferry."
(H/T Isophorone Blog)

***
What took years, blood, sweat and tears to create a prosperous car dealership doesn't mean much to Cadillac. One in Six Cadillac Dealers Opt to Close Instead of Selling Electric Cars: Report - When told to get with the times or get out of the way, 150 out of 800 dealers reportedly took a cash buyout and walked away.

General Motors knows all too well that a fully electric future is coming. As a company, GM wants to have 30 EVs for sale by 2025 and Cadillac will reportedly be leading the Detroit automaker's electric charge in the United States. Recently, it was reported that GM told dealerships to invest in the future or get out of the way. Cadillac has 880 dealerships nationwide, and now, citing sources familiar with the matter, The Wall Street Journal reports that 150 of them have taken a $300,000 to $1,000,000 buyout to cease operations instead of investing $200,000 in charging infrastructure and other updates to their facilities to support the brand's electric future.

This is a little more than one in six Cadillac dealerships nationwide, so in a nutshell, a fair amount of them will probably close. It's unclear if GM expected so many to take the buyout, however, a $200,000 investment is likely a lot to ask for many dealerships, especially during a pandemic. That being said, some of Cadillac's vehicles like the XT6 crossover have seen dramatic increases in sales over the past year, and it's betting on the new electric Lyriq SUV to further improve its fortunes.
Instead of EV Cadillacs, maybe the newly retired Cadillac dealers can sell EV snow bikes.


Here on SHIFT, we've covered conversion kits that turn your regular bike into an ebike to help you power up hills. But what about when it starts to snow? Well, there are conversion kits for that too.

Envo Drive, a Canadian company that specializes in making electric propulsion kits for bikes and kayaks, is taking pre-orders for its "electric snowbike kit."

In short, the kit is pretty simple. You take a bike, replace its rear wheel with the kit's electrically-powered snow track, and replace the front wheel with a snowboard that attaches to the forks and allows the rider to steer.

The battery is attached where a bottle cage would typically mount in the middle of the frame.

I suspect if the snow is 3" or deeper it will be a lot shorter ride.

Speaking of snow. Perhaps Ryan should wear a coat and cap............

***
Star gazers take note. On December 21st the Star of Bethlehem will be visible.

You'll be able to catch this dazzling display on December 21, 2020 and because of its close proximity to the Christmas holiday, it's been also dubbed as the "Star of Bethlehem."

So what causes the gorgeous cosmic phenomenon? An extremely rare alignment between Jupiter and Saturn. Rice University astronomer Patrick Hartigan dished out to Forbes what makes this visible star so significant.

"Alignments between these two planets are rather rare, occurring once every 20 years or so, but this conjunction is exceptionally rare because of how close the planets will appear to be to one another. You'd have to go all the way back to just before dawn on March 4, 1226, to see a closer alignment between these objects visible in the night sky.
Which brings us to this really upbeat Neil Young song.

***

First we had the Beaver Moon.

Now its time for the Beaver Sun Tan Lotion.

Model claims sunbathing vagina for 2 hours a day boosted her libido

Sunshine, lollipops and libidos.

A Brazilian model claims that she increases her sex drive with a little afternoon d-light by way of sunning her vagina.

"Nothing better than a morning sun…," 23-year-old Letícia Martins, who goes by Lunna Leblanc, captioned a nude Instagram post of herself this week in which she displays her naked body, legs spread at the sun.

"Did you know that exposing your private parts to the sun can provide you with more energy, increase your libido, improve circadian rhythm (which regulates the entire functioning of the human body) and still help you get a good night's sleep?" the bikini influencer continued in Portuguese, ending the post with a question to her 14,400 followers. "What did you think of this experience
***
***

Mark my words. New Jersey officials are so stupid they'll lose money with their state sponsored pot.

TRENTON, N.J. - New Jersey lawmakers may include a so-called social equity tax in the legislation establishing a legal market for recreational marijuana, according to reports.

Bills in the state Senate and Assembly would give cannabis regulators the authority to impose the "social equity excise fee," which would help fund programs aimed at reducing racial disparities caused by drug laws.

The black market pot will be cheaper and just as strong. Isn't that what pot purchasing is all about?
***

Hmmmm, I wonder why........ Taco Bell flopped in Mexico? You shouldn't be a rocket scientist to figure this out.

It may or may not come as a surprise that Mexico is not one of the 30 countries where Taco Bell has been able to pull off a successful expansion, but that is not for lack of effort. Taco Bell first attempted to open a location across the border in Mexico City in 1992. After that failed, they tried again with a different concept in 2007, but that, too, was unsuccessful. So, why have the minds behind some of America's favorite tacos had such a hard time infiltrating the birthplace of the very food they helped to popularize in the United States? We took a deep dive into the history of Taco Bell's attempts at expansion into Mexico to find out why their south of the border locations were destined to flop. 
***
***
Why Archaeologists Are Brewing Ancient Beers? Because they taste better than the swill of today?

One morning in May 2019, a crowd of journalists gathered around the Biratenu bar in Jerusalem, snapping photos as a bartender poured golden, frothy beer into plastic cups. The story of the beer was both new and very old: The yeast that fermented it came from a 3,000-year-old jug found at a nearby archaeological site.
***
RIP David Lander/Squiggy of Lavern & Shirley fame.
***
The ONT Musical Interlude
It's hard to listen to Katrina and the Waves's "Walking on Sunshine" without feeling a little like you're actually walking on sunshine. And ABBA's "Dancing Queen" is bound to turn you into one for roughly 3.5 minutes. According to Baltimore radio station Mix 106.5, this isn't surprising—those tunes are two of the most uplifting songs ever to grace the airwaves.

Several years ago, UK-based electronica band Alba surveyed an unknown number of English and Irish citizens to find out which songs make them especially happy. After compiling a list of the most popular answers, the band sent it to Dutch neuroscientist Jacob Jolij and asked him to figure out why those songs were such effective mood-boosters. Though Jolij explained on his website that each person's musical taste is "highly personal and strongly depends on social context and personal associations"—and that the endeavor was "data crunching," rather than "hardcore science"—there were enough quantifiable factors to draw certain conclusions. In studying the chosen songs, Jolij realized their average tempo was between 140 and 150 beats per minute, which is a couple dozen beats faster than the average pop song. And while a few songs were played in a minor key, the majority of them were in a major one. Jolij also identified trends in the lyrics. Most, he said, were either about "positive events" like parties or romantic experiences, or they simply "did not make sense at all."
***

Now time for our Christmas tunes............
&&&
***

The mayor might have been practicing Social Distancing. But her car wasn't. Genius Award Winner.

A Kentucky mayor was arrested for driving under the influence after falling asleep in a White Castle drive-thru line and crashing into a utility pole Tuesday night, authorities said.
***
Tonight's ONT has been brought to you by Rules.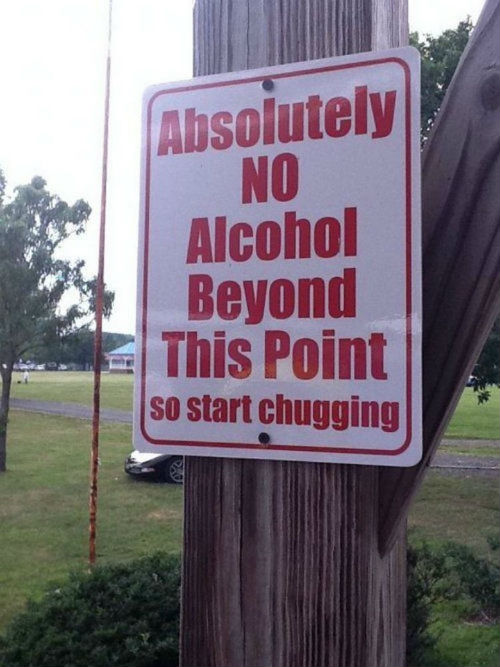 Notice: Posted with permission by the Ace Media Empire and AceCorp, LLC. Warning this product is not a safe alternative to drinking.


posted by Misanthropic Humanitarian at
10:00 PM
|
Access Comments