« Quarantine Cafe: Talk Amongst Yourselves Edition
|
Main
|
The Morning Report - 12/3/20 »
December 02, 2020
Wednesday Overnight Open Thread (12/2/20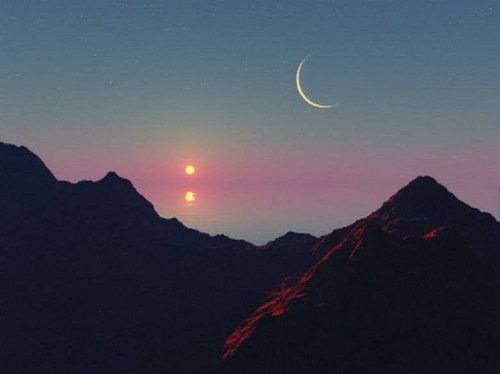 ***
The Quotes of The Day

Quote I

"We know it can be frustrating to experience any type of business disruption, especially at such a critical time of the year. While we offer free support for all businesses, we regularly work to improve our tools and systems, and to make the support we offer easier to use and access. We apologize for any inconvenience recent disruptions may have caused." Facebook statement

Quote II

"Often, it's not the EV tech that's problematic. It's all the other new technology that could show up on any car — new infotainment systems, more sophisticated power equipment and gadgets — that often gets put on new EVs to feed a perception that they're supposed to be luxurious and high-tech." Consumer Report's Associate Director Anita Lam

Quote III

"Part of me felt guilty because we professors, economics professors particularly, have not done a good job of teaching our students the way socialism works," Emory University professor emeritus and economist Paul Rubin

Quote IV

"It's devastating how many restaurants have shuttered and jobs have been lost,"Andrew Rigie, executive director of NYC Hospitality Alliances
Quote V

"When a president, the leader of the country, the leader of the free world really, is seen with a dog or a cat, you know, basically there is a bond that they have with their public, whether they're Republican or Democrat," Tom Whalen, a presidential historian at Boston University
Quote VI

"Masculine republics give way to feminine democracies, and feminine democracies give way to tyranny." Aristotle
Quote VII

"You don't selectively enforce. You have all of these big box businesses that are wide open, making billions of dollars and these people, if they don't survive, they're going to go to ugly extremes, and that's what's going to happen, it's going to be worse than the virus itself," Protester Scott Lobaido
***
If the State believes it has such a slam dunk case, why does it want to try this case in secrecy?

Minnesota attorney general fears courtroom cameras during Floyd trial

Keith Ellison filed a motion asking Judge Cahill to rescind the order allowing cameras in court

MINNEAPOLIS — Minnesota Attorney General Keith Ellison took over in June as lead prosecutor of the case against four Minneapolis officers involved in the custodial death of George Floyd. After local authorities tried to keep the public in the dark regarding exculpatory evidence, Ellison is now contesting the presence of courtroom cameras.
***

Earlier this year on The ONT we covered the Nikola Badger Electric truck. Hope you didn't have your heart set on one.

It's over. The Nikola Badger electric pickup truck is a no-go. The stillborn truck that would have been a bold addition to the smorgasbord of forthcoming electric pickup trucks has been stuffed underground for good. Call it what you may: another tragedy of 2020; a smoke and mirrors dream that never really had hope; a stroke of good luck for other electric startups. Regardless, without an OE partnership, the Badger program will not continue.
***

If The ONT covered hypocrisy every night. We could talk about this douche bag and others night after night.

Austin Mayor Threatens Residents With Lockdown While Vacationing In Cabo

Austin Democratic Mayor Steve Adler threatened his Texas constituents with another stay-home order if residents didn't stay home last month while he was vacationing in Cabo San Lucas.

"We need to stay home if you can. This is not the time to relax. We are going to be looking really closely… We may have to close things down if we are not careful," Adler warned residents back in Texas on Facebook while enjoying the Mexican tropical paradise, according to the Austin American-Statesman.
***
Cute and spunky = Press Secretary McEnany
***
Lab-created chicken set to go on sale for the first time ever

One Singaporean restaurant is set to serve lab-grown chicken as opposed to factory-slaughtered chicken before the end of the year.


"Cultured meat is taking real meat -- chicken, beef, or lamb -- and producing real meat, without the slaughter of an animal, " Josh Tetrick, Founder and CEO of Eat Just, said in an interview with CNET's Brian Cooley.


Unlike traditional meat products that involve killing an animal in a processing plant, cultured meat products are grown from animal cells that are fed nutrients and ultimately scaled up in bioreactors.

While you are at it. Please pass the weeds. Hold the salt.

5 reasons we need to start nurturing – and eating – weeds

Weeds can be nutritious and tasty, if we know which ones to pick.

As the global population grows, they can be a reliable food source.

Their ability to capture carbon can help tackle climate change.

Weeds can also assist farmers by identifying soil problems to boost yields.

A "plant whose virtues have not yet been discovered" was how the 19th-century American poet, Ralph Waldo Emerson, described a weed – and he may have been on to something.
What goes good with weeds? Gas station sushi of course.
Woman left hallucinating for months after eating five-day-old service station sushi

Medics treating the woman, a 34-year-old only identified as 'JC', were left bamboozled as to what was causing her illness - until they eventually something lurking in her gut
Occurred in November 2020 / Vancouver, British Columbia, Canada

"I'm a chef in isolation in a hotel room. I use different hotel room appliances such as the iron to make good quality meals. In this video, I make tacos."
***

DAMN!!!! Farewell, Emotional Support Spider

In a thunderous ruling today, the Department of Transportation (DOT) effectively slammed the door on a free-wheeling era when snakes soared through the troposphere: emotional support animals no longer qualify as service animals. Period. End of the line. No. No, I said.

Admit it, y'all got sloppy. Airlines had to make up rules forbidding all manner of wildlife (squirrels, peacocks, snakes, kangaroos) for a reason. Out of 15,000 comments DOT reportedly received, the roughly 9,000 supporters of the new rule—including disability rights advocates, airline industry reps, a veterinary association—complained that emotional support animals had bitten passengers, peed/defecated on the flight, or attacked legitimate service animals. Some liars even copped counterfeit service animal vests off the internet, if you can believe it! (You were not fooling anyone with that shit. You brought this on yourself.)

The DOT ruled that emotional support animals will no longer bear the service animal designation and are now considered pets, relegated to carry-on luggage at best and cargo at worst. They allow airlines to impose strict limits: dogs only, limit of two dogs per passenger, and only dogs that fit in foot space. Airlines can potentially require DOT forms that attest to the dog's health and ability to go to the bathroom "in a sanitary manner." A DOT spokesperson noted in an email to Gizmodo that lying on such documents would be a federal crime.
***

Anything for a party. Frozen Dead Guy Days in Colorado.
***

Those who follow the news know the names of James Comey, Christopher Wray, Customs and Border Protection (CBP), Et al. Meet one Gerardo Serrano, a U.S. citizen and Kentucky resident.

Civil asset forfeiture laws, which allow the government to seize property allegedly tainted by crime without ever charging the owner, are fundamentally rigged in favor of the law enforcement agencies that get a cut of the proceeds. Even when an owner manages to challenge a forfeiture by arguing that he was not involved in any criminal activity, he has the burden of proving his innocence, and the process often costs more than the property is worth. Adding insult to injury, the government can drag out the process for so long that even innocent owners feel compelled to surrender. The Institute for Justice (I.J.) challenges that aspect of civil forfeiture in an appeal it filed this week, asking the Supreme Court to rule that due process requires a prompt post-seizure hearing.


The I.J. case involves Gerardo Serrano, a U.S. citizen and Kentucky resident whose pickup truck was seized by Customs and Border Protection (CBP) in September 2015, while he was on his way to visit relatives in Mexico. The official, patently absurd justification: The truck was suspected of involvement in international arms smuggling, because Serrano had forgotten about a handgun magazine and five rounds he had left in the center console. He waited two years without a hearing until CBP suddenly decided to return the truck in 2017, a month after I.J. filed a lawsuit on his behalf.

The circumstances of the seizure strongly suggest that Serrano was punished for asserting his constitutional rights. He attracted the attention of CBP agents because he was using his iPhone to take pictures on the U.S. side of the border, documenting his journey for social media. According to the I.J. petition, two agents stopped his truck, "physically removed him from it, took possession of his phone, and repeatedly demanded the password." Serrano declined to provide his password, suggesting that the agents get a warrant if they wanted to search his phone. According to Serrano's original lawsuit, one agent replied that he was "sick of hearing about your rights," informing Serrano that "you have no rights here."
***

One bad apple spoils the barrel. And this is painfully clear in the world of interactions with cops.

Whatever patience I had for the police officers in my division has officially withered away this weekend. Sunday night was very busy, and while we were trying to handle real, legitimate jobs, the children continued interrupting work.

A rookie cop calls in and wants "to ask me a question." Now, we've told the officers if they have a question while on the street, they are to call their supervisor. We're not out there, so we don't know what's going on at a scene. This dullard must not have received the memo.

The officer said he was on a car stop and the driver immediately told him he had a pistol in his glove compartment. The magazine was out of the pistol, but there was a round in the chamber. According to the officer, the man was very polite and very respectful. The driver had no prior arrests or warrants. Considering all this, the dullard asks, "Is this a gun arrest?"

I gave the question back to him.
***

My first encounters with Walter E. Williams were when he was sitting in for Rush. RIP Walter E. Williams.
***

Most of us know we don't discuss politics and religion in group settings. Add dildos to that list. Never argue politics, religion and dildos.
A ceramic dildo-making workshop has caused a relationship breakdown in the senior ranks of a Wellington's potters' association.

Wellington Potters' Association former president Nicole Gaston resigned her position over disagreement over the workshop, leaving the club without anybody in the top job.

The drama started when Gaston raised the idea to the association's committee that visiting Mexican artist Iza Lozano could host workshops where members would learn how to create dildos using mixed techniques such as wheel-throwing and hand-building.
***

If you are going to run with the big dogs you better learn how to lift your leg. Also it is best if you do not legally represent yourself in a court of law.
***

Is this science or just opinionated bullshit? Is passing gas responsible for spreading Covid the Chinese Kung Flu?

Coronavirus has grappled the world in fear. With the usage of masks and adopting other sanitary measures made compulsory, people around the world are adopting all neccessary measures and taking preventive action to keep themselves safe from danger.

However, researchers say that there is a growing possibility that there can be something far more contagious (and might we add silent) carrier of the mysterious viral disease-your farts!

Yes, you read that absolutely right.

If you thought farts could just stink, think again. A new body of research suggests that farts might be the newest form of transmission to spread the COVID-19 infection.
***
The ONT Musical Interlude

A little diversity this evening.............
&&&

Is there an unhealthy amount of music to listen to?

According to Spotify I only listened to 144,333 minutes this past year.
***

Ingredients for membership in the Genius Award Club? Drunk, disorderly and using the wrong name. Genius Award Winner.

NOVEMBER 30--After punching a cab driver in the face early yesterday, an intoxicated Florida Man jumped out of the taxi and began dancing in the street and screaming, "I'm Rick James, bitch," police report.

According to an arrest affidavit, Paul Kijek, 50, exited a St. Petersburg bar around 4:15 AM Sunday and "was kept from driving by multiple witnesses due to his level of intoxication."

When police subsequently arrived at the Back Bar, they called for a taxi, which Kijek entered. However, Kijek (seen at right) began yelling at the driver and then allegedly punched him in the face as the car pulled out of the parking lot

Michael Jordan is Tonight's Feel Good Story of The Day.

Michael Jordan Donates $2 Million From 'The Last Dance' To Feed America's Hungry

Michael Jordan has donated proceeds from the hit documentary "The Last Dance" to Feeding America, the nation's largest hunger-relief organization.
***

Tonight's ONT has been brought to you by Improper Safety Harnesses.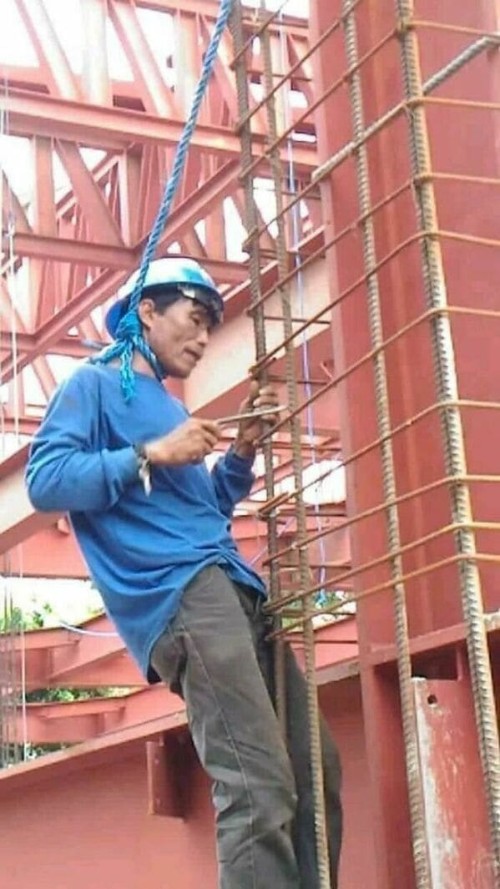 Notice: Posted with permission by the Ace Media Empire and AceCorp, LLC. Allergen Alert: Contains snark and common sense. Manufactured in a facility whose Give-A-Shit Meter is broken.

posted by Misanthropic Humanitarian at
09:52 PM
|
Access Comments