« Quarantine Cafe: Sick as a Dog Edition
|
Main
|
The Morning Report - 12/2/20 »
December 01, 2020
Tuesday Overnight Open Thread (12/1/20)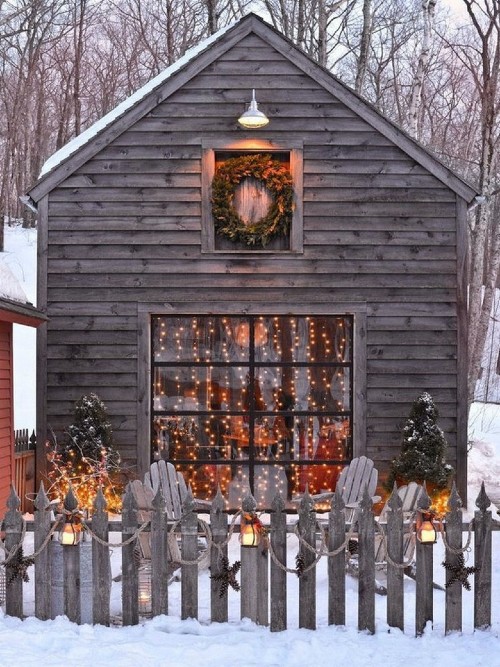 ***
The Quotes of The Day

Previously featured, but worth featuring again.

Quote I

Of all tyrannies, a tyranny sincerely exercised for the good of its victims may be the most oppressive. It would be better to live under robber barons than under omnipotent moral busybodies. The robber baron's cruelty may sometimes sleep, his cupidity may at some point be satiated; but those who torment us for our own good will torment us without end for they do so with the approval of their own conscience. CS Lewis

Quote II

"I believe we are laying the groundwork to make systemic and lasting changes to policing,"Seattle Mayor Jenny Durkan
Quote III

"Don't fall for the fear-driven narratives," Omar said. "We can craft a justice system that prioritizes people's basic needs like mental health + violence prevention, & allow the city to put public safety first." Rep. Ilhan Omar Nuhr (D-Little Somalia MN)

Quote IV

"With places of worship allowed to open in all tiers we thought fuck it lets start a religion! Can't be that hard can it! 'The Church of the 400 Rabbits' launching as soon as we get the green light!" UK bar owner James Aspell

Quote V

Every single raindrop that falls from the sky relieves the parched ground. What if every single one of us was a raindrop, and if every single one of us cared? Prince Harry

Why can't you be more like your old man?

Quote VI

"It is four members of the general assembly. ... I guess they have a right to go and file anything they want to, but we are going to stay focused on what we have to do," Ohio Gov. Mike DeWine (R-OH)
***
Meme of The Day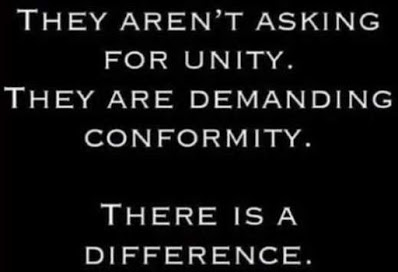 ***

Wonder if they were wearing masks? We know they weren't social distancing.


An anti-gay Hungarian politician has resigned after being caught by the police fleeing a 25-man orgy through a window

An anti-gay Hungarian politician has resigned after being caught by the police fleeing a 25-man orgy through a window

Jozsef Szajer resigned as a member of the European Parliament on Sunday. Getty
An ally of Hungarian Prime Minister Viktor Orban resigned from the European Parliament after attending what was described as a 25-man orgy in Brussels.
Jozsef Szajer quit as an MEP on Sunday and later said he was present at a "private party."

The police found Szajer and 24 other naked men at the gathering, including diplomats, local reports said.
Szajer played a key role in the Orban government's crackdown on LGBTQ rights in Hungary.
Visit Business Insider's homepage for more stories.

A member of the European Parliament representing Hungarian Prime Minister Viktor Orban's Fidesz party has resigned from his position in Brussels after he was caught leaving what reports described as a 25-man orgy on Friday.

Jozsef Szajer resigned on Sunday after he admitted to breaching Belgium's strict lockdown rules to attend a sex party, Politico reported on Tuesday. The police found 25 naked men at the gathering, including Szajer and some diplomats, the Belgian newspaper La Dernière Heure reported. The newspaper quoted a local police source as saying, "We interrupted a gang bang."

Orban's Hungarian government has curtailed LGBTQ rights since he was elected prime minister in 2010. Szajer, who fronted Fidesz in the European Parliament, helped rewrite Hungary's constitution to "protect the institution of marriage as the union of a man and a woman," The Times of London reported.
***
Me shave off my facial hair? Are you fucking nuts? It's going to take more than a friggin' McRib sammich.

We may be a society (understandably) prone to skepticism and negativity right now, but fear not: Help is on the way, in the form of a restructured boneless pork patty covered in sauce and served with pickles and onions on an oval-shaped bun. That's right—the McRib has made its triumphant return to McDonald's. And this year, it won't be one of those "at participating locations only" situations. For the first time in nearly 10 years, the beloved meat sandwich will be available at all 14,400 McDonald's restaurants in the United States—and you can get one for free, if you are willing to work for it.

Yes, as if the McRib's Brigadoon-like reemergence from the McMists wasn't cause enough for celebration by McRib enthusiasts, the chain is also giving away 10,000 free sandwiches tomorrow for its official rollout. Also, facial hair is involved. Here's how to get your soon-to-be-sauce-covered hands on one of these iconic fast food items for free.
***

Fatty McFat-Fat gets his ass kicked by a "ginger". It cracked me up.
***
As General William Tecumseh Sherman once said, You cannot qualify war in harsher terms than I will. War is cruelty, and you cannot refine it."

Last month, the Australian Army fired 13 servicemen in connection with a redacted version of the Brereton Report – a comprehensive, four-year investigation into alleged war crimes perpetrated by Australian troops in Afghanistan.

The Guardian Australia has revealed a photo of an alleged Australian special forces soldier drinking beer out of the prosthetic leg of a dead Taliban soldier in a bar in Afghanistan.

The soldier purportedly depicted in the photo is still in the military, according to The Guardian. The scene is taking place at the bar Fat Lady's Arms - an unofficial pub set up inside Australia's special forces base in Tarin Kowt in 2009.

If legs are a No-No just imagine this.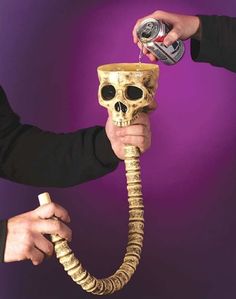 ***

When will the Democrats start using a score board? USSR was good when Reagan had the White House. When Trump had the White House, Russia bad. When Democrats had the White House Russia was good. I'm so confused.

A resurfaced image reveals Jen Psaki, who would serve as Press Secretary for Joe Biden, smiling in a hammer and sickle hat next to two Russian government officials.
Psaki, an alum of the Obama State Department, was "gifted the pink shapka, or fur hat, by her then-counterpart, spokesperson Maria Zakharova, in Russia." Prominently displayed in the middle of the hat is a communist hammer and sickle.
***
For every action, there is an equal and opposite reaction. Unless Democrats are in controll.

Biden's Pick to Head Economic Advisors Seen as Sympathetic to Loan Borrowers


While President-elect Biden's choice to chair his Council of Economic Advisors, Cecilia Rouse, didn't call for canceling student debt, she expressed awareness of the impact debt has on borrowers in a 2007 research paper.

Rouse, in a paper co-authored with Jesse Rothstein, now a public policy and economics professor at the University of California, Berkeley, found that holding student debt made it more likely for students to choose high-paying careers and eschew lower-paying ones like teaching.

In the study, Rothstein and Rouse, who is now dean of Princeton University's School of Public and International Affairs, examined students at an anonymous university that had stopped giving out loans and only gave students financial aid through grants.

They found that every $10,000 in debt reduces by 5 to 6 percent the chances that a student at the university would take a job at a nonprofit, in the government or in education.
***
"How do we improve things? How do we re-humanise videoconferencing and other essential technologies?" Robert O'Toole senior academic technologist and philosophy graduate at the University of Warwick, and a National Teaching Fellow of the Higher Education Academy. Takes opines about technology they we seemed to be doomed with for quite some time.

Zoom and gloom
Sitting in a videoconference is a uniformly crap experience. Instead of corroding our humanity, let's design tools to enhance it
***

Perhaps Puff The Magic Dragon lives in Oregon. How to get on the 'magic' mushroom advisory board - The Oregon Health Authority is seeking people to make psilocybin regulation recommendations. I haven't received any special insight from Oregon Muse.

PORTLAND, Ore. (KOIN) — Oregon officials are seeking a wide variety of people to make recommendations about how the state should regulate psilocybin — a psychoactive compound found in so-called "magic" mushrooms.

Voters approved Measure 109 earlier this month, legalizing the use of psilocybin for therapeutic purposes in licensed facilities. But that doesn't mean hallucinogenic mushrooms are legal right now. There's currently no process for become a licensed facilitator, which is where the Oregon Health Authority (OHA) comes in.

Measure 109 instructs the OHA to develop an advisory board, and iron out best practices, ethics and regulations for psilocybin therapy, all within a two year timeframe. Prior to the election, KOIN 6 News spoke with doctors who said they'd never seen a precedent for tasking the OHA with developing a framework for implementing a program like that.
***

The Hodge Twins discuss Vanderbilt proud.............


Speaking of notable Vanderbilt alumni...................

***

What you don't know won't hurt you, That is the theory in San Diego.

San Diego was supposed to be the site this year of a major drone project intended to show off the civilian capabilities of military-grade technology for monitoring things like wildfires and infrastructure. The players involved in the test flight obscured its other purpose: catching drivers who speed.

Records obtained by Voice of San Diego show that the city's Office of Homeland Security had been supportive of General Atomics, a local defense contractor, in its attempt to open the skies above San Diego to new forms of surveillance. They wound up talking last year about how police might benefit from putting a massive vehicle with a camera above the metro.

The SkyGuardian is not an ordinary drone. It weighs upwards of 12,500 pounds, with a wingspan of 79 feet. Its predecessors were developed to help the war on terror, and the company has marketed it as a "persistent eye in the sky" that governments can incorporate into their public planning and emergency response efforts.

In San Diego, officials kicked around the possibility of using the drone for vehicle enforcement on the freeway — but asked General Atomics to withhold that information publicly, omitting one of the reasons they were interested in the test flight.

It is more clever than leaving branches overgrown obstructing speed limit signs.
***


I wonder how many Horde guitarists own this amp?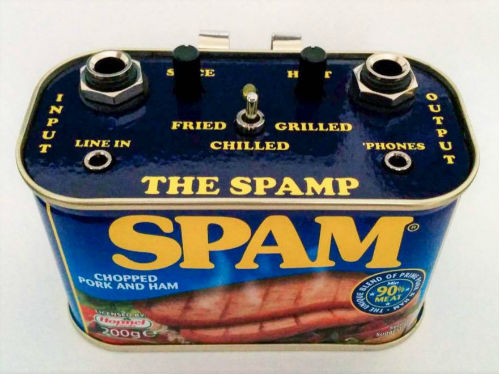 (A Mystery Click? I wonder. Do you?)
***
The ONT Musical Interlude

It is that time of year again when The ONT runs Christmas music. Enjoy!
&&&
***
She must have been one hell of an ex-girlfriend. Genius Award Winner.


A 40-year-old man who broke into his estranged girlfriend's home and attacked her was beaten with a golf club and stabbed to death by her mother and sister, police say.

South Pasadena officers responded to a home on Five Oaks Drive around 10am after receiving a call about a domestic violence incident.

When authorities arrived, they found a shattered front window and heard screaming coming from inside the home, where they found Justin Goss suffering from stab wounds.
***

Consiglia Varriale and her newborn daughter are Tonight's Feel Good Story of The Day.

Cancer does not necessarily mean death for a pregnant mother or her unborn baby.

Thanks to modern medical advances, many women who are diagnosed during their pregnancies are being treated and giving birth to healthy babies. Christian News Network recently reported about a mother in Italy who refused to abort her unborn daughter after she was diagnosed with breast cancer.

In March, Consiglia Varriale said she discovered a lump in her breast while she was pregnant with her second daughter, and her doctors immediately recommended an abortion.

"They all told me that I had to give up the baby if I wanted to continue living," she told the news outlet Riformista.

Varriale, however, sought another opinion at the Pascale Institute in Naples, according to the report. There, Dr. Michelino de Laurentiis told her that they could treat her cancer and save her baby's life – a huge relief to the expecting mother.

"I was too happy at the thought of that pregnancy. I would never, ever have decided to interrupt it," she said.

In April, her doctors performed surgery to remove the lump, and Varriale began chemotherapy a month later, the report states. She gave birth to her daughter in September, and both mother and child are reportedly doing well, it continues.
***

Tonight's ONT has been brought to you by Christmas Decorations.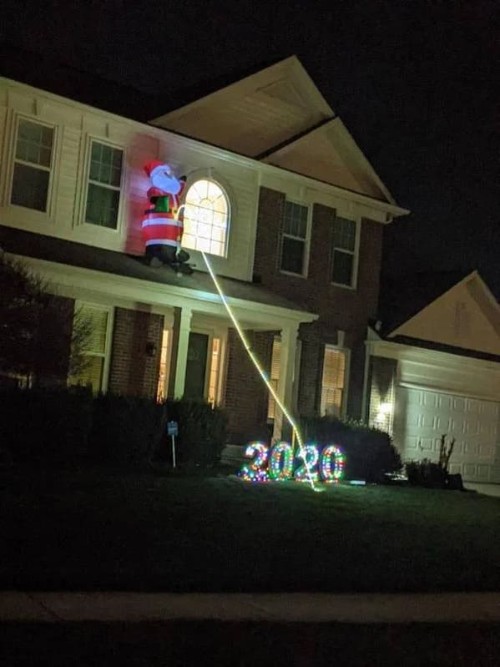 Notice: Posted with permission by the Ace Media Empire and AceCorp, LLC. All this Cob wants for Christmas is peace, love, understanding and a small dental plan deductible.

posted by Misanthropic Humanitarian at
10:00 PM
|
Access Comments