« Mid-Morning Art Thread
|
Main
|
Tony Bobulinski Reveals That Biden Family Plan to Cover Up "The Chairman's" Role in Taking Foreign Bribes: "Plausible Deniability" »
October 28, 2020
The Morning Rant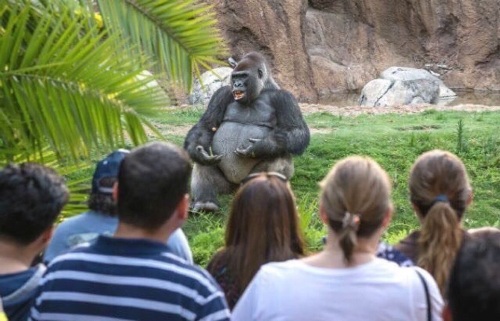 During the Rathergate scandal of 2004, a side discussion was generated over journalistic standards are and how strict they should be, and CBS producer Mary Mapes said something I thought was really flaky, and naturally I can't find the exact quote now. But, iirc, she was responding to the idea that journalists should assume the story is false unless it can be verified as true, and she said "no, that's not the standard at all" and then went on to claim that they could just print stuff they thought was good, and it should be considered true until proven otherwise.
In other words, she was taking what I had always assumed how journalism was supposed to work and standing it on its head. I was quite astonished when she just came right out and said it. Of course, I had always suspected that's what they were doing, but it was if Mapes was saying "Fact checking? We don' need no stinking fact checking!"
As Chris Taylor commented on Twitter a few days ago:
News "fact checkers" are the worst problem with news today. No, not for the reason you think. They're a problem because that's supposed to happen BEFORE you go to print, not after.

See, in the past, grizzled, tough editors would stop crap news from going through, force rewrites, and block anything that couldn't be substantiated or proven outside rumors and the writer's own claims.

Now the process is reversed: the news fires off crap then someone goes through it to find the facts and claims to see how valid they are later. Which almost always is narrowed to "things I don't like seeing in print" while other claims are left unvetted.
As I said, I was shocked at Mapes' candid admission, but nowadays? Everybody knows that sort of thing is pretty much SOP. In fact, it has even acquired a name of its own, "journalisming" which encompasses not only inadequate (or non-existent) but also the overuse of "anonymous" sources. And then when the story turns out to be a load of crap (like that Atlantic story a few weeks ago that claimed Trump referred to soldiers as 'suckers' and 'losers'), nothing ever happens, and everybody just moves on. I thought it used to be that if an anonymous source fed crap, that invalidated the anonymity agreement and the source could get publicly identified. If *I* were a journalist that wrote a story bases on an anonymous tip that turned out to be crap, I'd (a) not use the source ever again, because they just demonstrated that they're not trustworthy and (b) write a follow-up article apologizing for my poor judgment which led to erroneous reporting and either publicly naming the source or writing "I know who it was and I'll never use him again."
The media has pretty much burned through any and all of its moral capital, or good will, or whatever you might want to call it so that whenever they include phrases in a news story such as
--an anonymous source/whistleblower
--a source close to the situation
--a source close to President Trump
--sources say
...they no longer are entitled to be given any benefit of the doubt whatsoever. In fact, we should assume the opposite: any time there is not a source willing to go on the record to corroborate whatever story they're trying to sell, you can conclude that they're lying. Somewhere along the line, some of that hard fact-checking I mentioned earlier hasn't been done, and the reporter journalismist is cutting corners by attempting to fill in the blanks with his own pre-conceived ideas of what he wants to be true.
With a pandemic sweeping the country and a crucial election just around the country, it's a pity we don't have a functioning media to keep us informed. We could've used one right now.


You Can Just Feel The Energy From This 'Fired-Up' Crowd: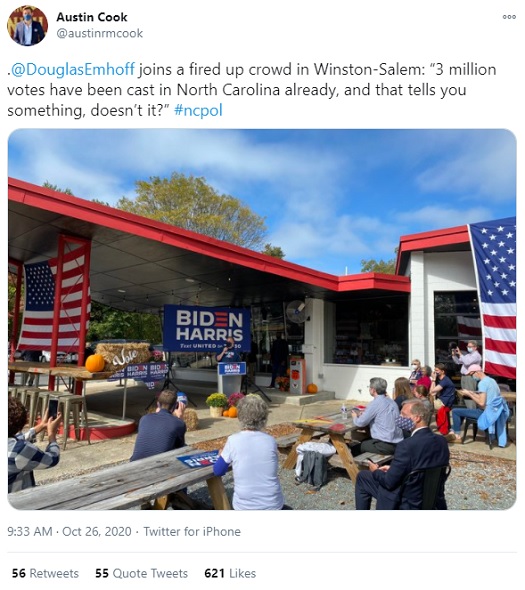 AHAHAHAHAHAHAHAHAHAHAHAHA!!!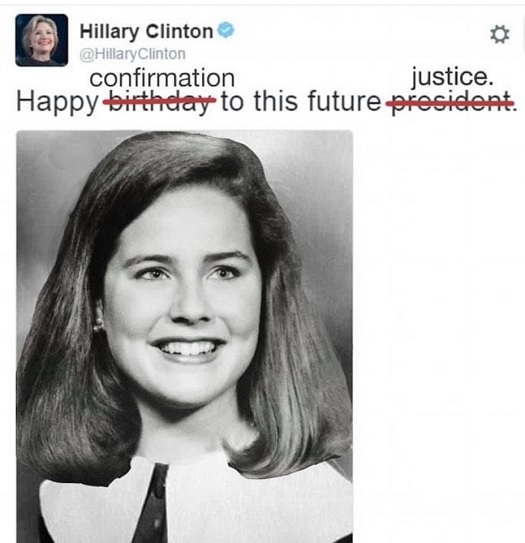 The Left Took The News Of ACB's Confirmation With Its Usual Grace And Dignity: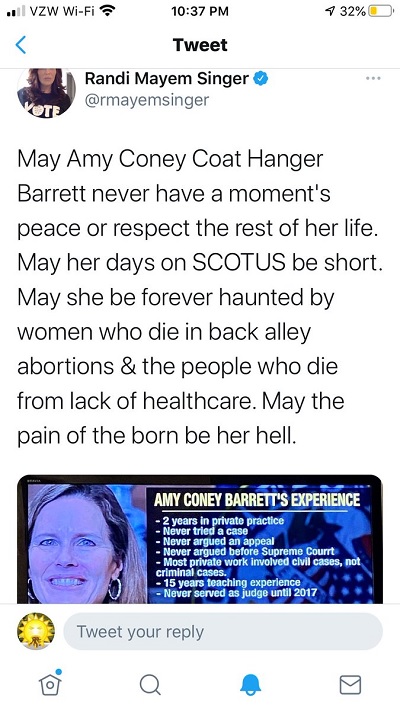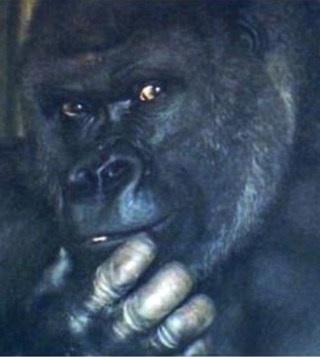 "She seems nice."


Installation Complete: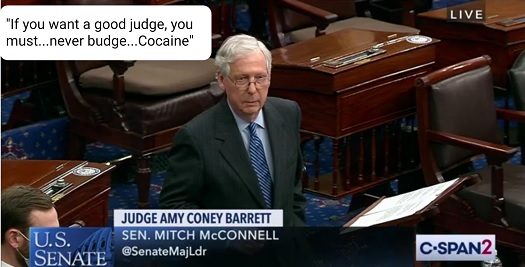 Hey Joe: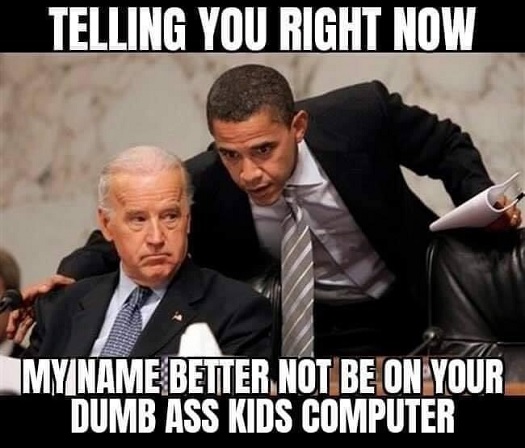 Me: "2020 Can't Get Any More Bizarre."
2020: "Hold my beer."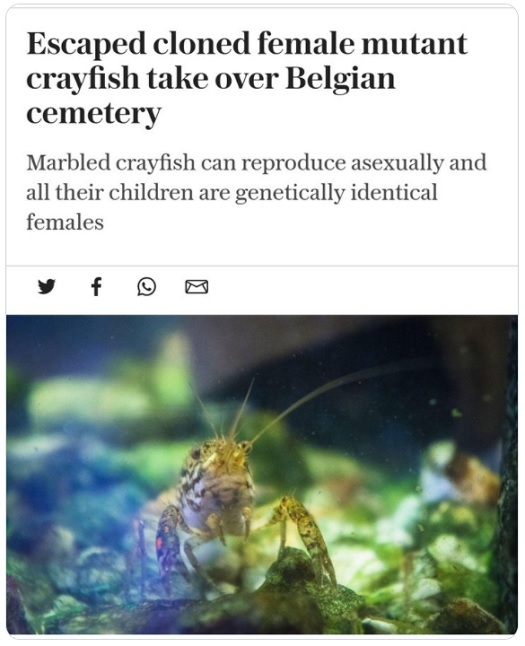 AoSHQ Weekly Prayer List
Please submit any prayer requests to "Annie's Stew" at apaslo atsign hotmail dot com.
Prayer Requests:

Special Prayer: Remember in your prayers the 'rons and 'ettes who are dealing with depression and also with anxiety caused by the upcoming election. Always remember that our God reigns no matter who is president.

9/30 – Coelacanth requests prayers for his son Cameron, for Godliness and clarity of thought and heart and purpose.
10/19 Update – Coelacanth sends thanks – they have seen a couple of small breakthroughs this last week.

9/30 – lurking grandma asks for prayers for her family, for strength and solace. Her son-in-law died at 36 years old, from Covid 19 and co-morbidities. He left 4 children and 3 step-children still at home.

9/30 – A dad requests prayers for his son, David, who is currently employed by Disney World and may be furloughed soon. He needs prayers for help.

10/7 – Lee Also requests prayers for her good friend who needs a lung transplant. He's been on the list for a while, but it's getting to the point where he needs it sooner than later. She also would like prayers for the family of the person whose untimely death will give life to her friend. They have lost someone they love. But their generosity will help her friend.

10/15 – Pooky's Girl reports that Pooky will not get the part-time job he applied for, but he is volunteering for their church and Pookette's school. They should be okay financially, but it is nerve-wracking. Also, next Friday, they will be doing a home study to get approved for their adoption license. The last meeting didn't go very well, but they are moving forward after almost a year of delays. Prayers for peace, calm, and patience would be appreciated.

10/21 – Muley, the Duchess requests prayers for her late husband's mother, ho is being taken out by bone cancer at 91. For peace and fortitude. She hasn't seen any family since March.


For Healing:

9/2 – Katya, the designated driver requests prayers for her stage 3 triple negative breast cancer. She is 2 chemo treatments in. She is doing well with side effects.
9/23 Update – Katya, the designated driver, sends word that her 4th chemo treatment was 9/24. She will have an ultrasound in about 2 weeks to see how things are progressing. Or hopefully, regressing. The plan is for her to follow up with the next round of chemo, surgery after that, then radiation. Her side effects have been very minor compared to most people. She sends her thanks to the Horde.
10/16 Update – Katya, the designated driver sends an update that her treatments are still going well, and so far, no problems. She also requests prayers for her mom, who has Covid. She is being treated in the nursing facility where she lives. She is very tired and has no appetite and is on oxygen.
10/27 Update – Katya, the designated driver sent word that her mother passed away yesterday. She and her brother were able to visit a few times over the weekend. Her mother was aware of them and seemed to know them. She slipped away quietly.

9/23 – Dr_No requests continued prayers for his daughter Megan. She had surgery for cancer earlier, and now has had the 2nd of 12 FOLFOX chemo treatments for her Stage III-C cancer. It's been rough – fatigue, weight loss, cold sensitivity, jaw pain. She's losing an average of 6.5 pounds per week now and has lost approximately 25 pounds since her surgery and beginning chemo. Her attitude is terrific despite what she's going through, but it'll be a rough slog between now and January.
10/8 Update – Megan was admitted to the hospital for bi-lateral pulmonary embolisms. Luckily, the embolisms responded to treatment. Dr_No says thanks again for sending words up for Megan!

9/24 – THE Lonebadger requests prayers for Dad, who had an episode of unknown origin while getting out of bed and he became unresponsive. Dad is in intensive care and on a ventilator.

10/7 – MrObvious requests prayers for an old friend from college, who has extremely aggressive Stage 4, Grade 3 Colo-rectal cancer. She's been through extensive tests since then and the common thread of discussion is "whether to even attempt surgery or go straight to hospice".

10/13 – Former 'ette Miss Marple is in an Indianapolis hospital. I believe Hrothgar saw the information, and he said he will provide updates when he finds out anything specific.

10/14 – vmom requests prayers for her friend Denise, who is recovering from a stroke.

10/21 – Lady in Black requests prayers for her stepmom, who fought breast cancer 7 years ago, and now it's back. She will be having surgery for a double mastectomy, followed by chemo. She'd appreciated any prayers to help her get through this surgery and contain this cancer.

10/24 – Kerncon requests prayers for his wife. His wife is currently in the ICU following a massive kidney infection, which resulted in the removal of one of them. She is currently stable and slowly recovering. They hope to be able to get her out of ICU in the next few days. Her remaining kidney hasn't resumed functioning, and it could take weeks to recover, if at all. Please keep them in your prayers for a swift recovery, and for regaining full function to her remaining kidney.
For submission guidelines and other relevant info, please contact Annie's Stew, who is managing the prayer list. You can contact her at apaslo at-sign hotmail dot com.
If you see a prayer request posted in a thread comment, feel free to copy and paste it and e-mail it to Annie's Stew. She tries to keep up with the requests in the threads, but she's not here all of the time, so she may not see it unless you e-mail it to her.
Please note: Prayer requests are generally removed after five weeks or so unless we receive an update.
Please remember the Prayer of St. Francis:
http://www.prayerguide.org.uk/stfrancis.htm
Keep calm and pray on!


Who Dis: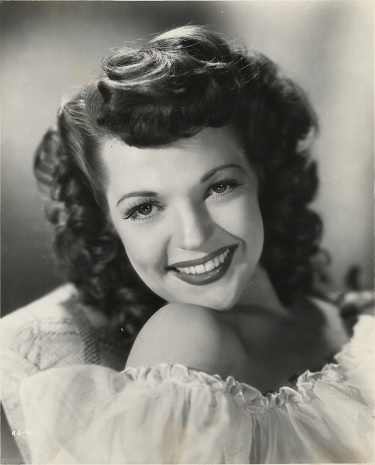 Photo 2
Photo 3
Photo 4
Photo 5
Photo 6


For the 'Ettes: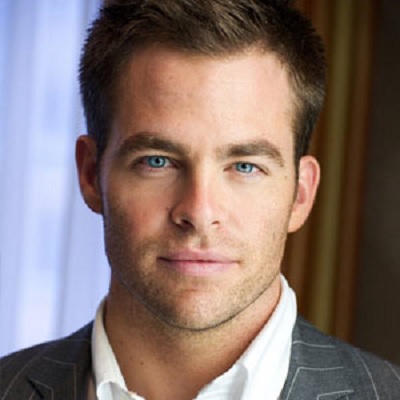 Photo 2
Photo 3
Photo 4
Photo 5


Monday Who Dis: I had originally intended to pair John Stamos (actor and occasional Beach Boys drummer) with his counterpart on the original Full House series, Lori Loughlin. She's pretty enough but not spectacular. Then I discovered he got married in 2018 to Caitlin McHugh, who doesn't have much of a CV, but wow, is she gorgeous. So I thought she'd make a better choice.


Today's Edition Of The Morning Rant Is Brought To You By Hungarian Mushroom Soup: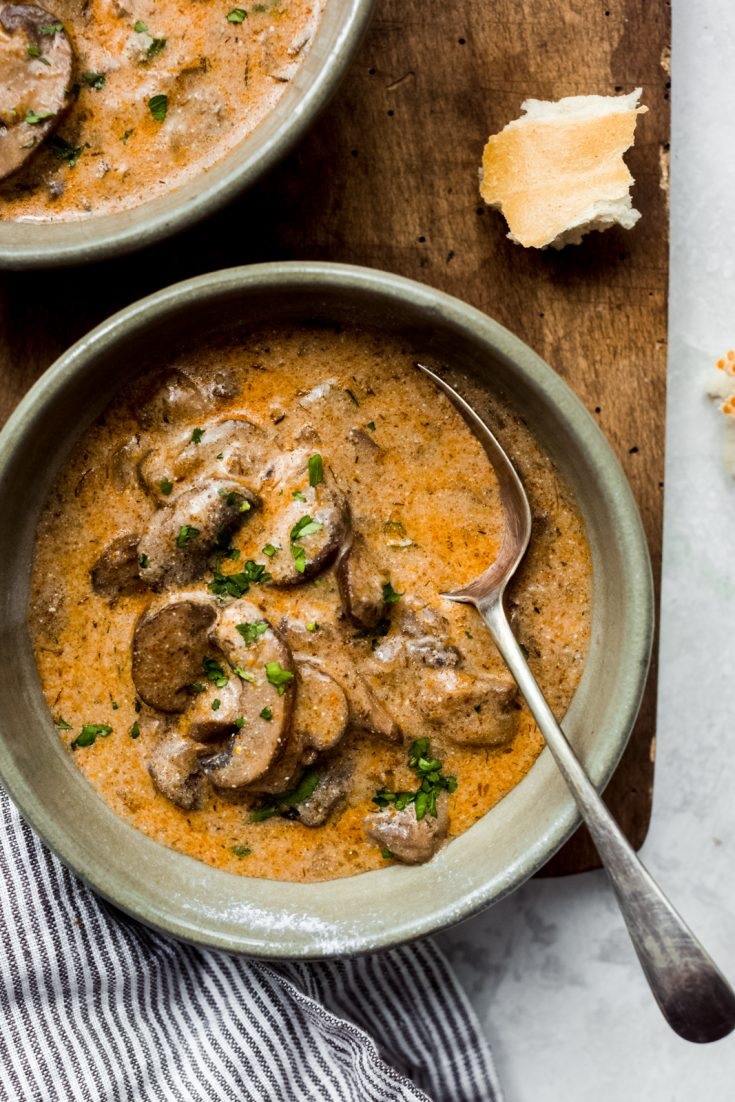 Soup recipe here.


posted by OregonMuse at
11:10 AM
|
Access Comments