« Quarantine Cafe
|
Main
|
The Morning Report - 10/22/20 »
October 21, 2020
Wednesday Overnight Open Thread (10/21/20)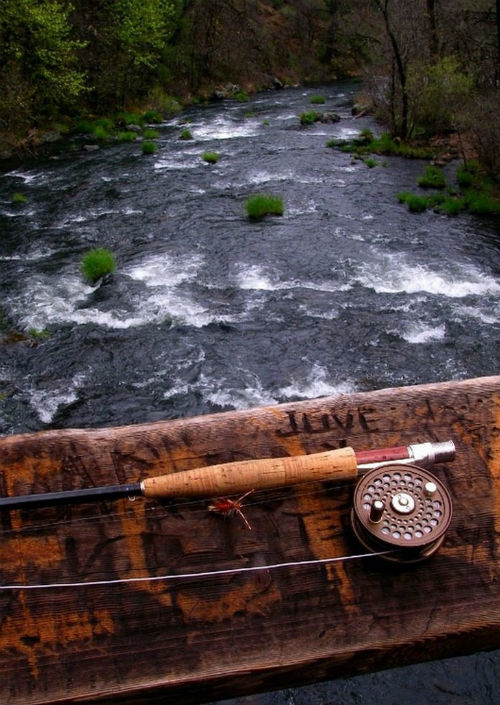 ***
The Quotes of The Day
Quote I

"Not only are employees avoiding one another, but they're also having a tougher time staying focused,"Brent Cassell, a Gartner analyst

Quote II

"This lawsuit was filed two weeks before an election and not at any time in the last 7 months because it is being put forward for transparently political purposes. If there was merit in this lawsuit or if it was being offered sincerely, it would have been filed at some point prior to today.Attorney Jeffrey Zinder

Quote III

"I hold Donald Trump responsible for every death in New York state from Covid, because Trump lied"Gov. Andrew Cuomo (D-NY)

Quote IV

"You know, as a mother, I mean, it really, I don't like to see my son attacked, and certainly, I don't like to see my husband attacked, but for me or to me these are distractions. I mean, this election is not about Joe Biden or Jill Biden or Kamala or Doug. It is about the American people. The American people don't want to hear these smears against my family Jill Biden

Quote V

"Listen, when you have a '60 Minutes' reporter, they should be reporter, not opinion journalist. She came across more like an opinion journalist than a real reporter."

He continued: "Journalism should have standards, and we need to get to the bottom of it, so I think the American people will be able to see it."Mark Meadows, Chief of Staff
***

As Ace would say, "Fuck off and die".

On Wednesday, Republican Senator Mitt Romney announced that he had already voted in the 2020 election and that his casted vote was not for President Donald Trump.

"I did not vote for President Trump," Romney said to CNN, refusing to state if he voted for Joe Biden or a different candidate.
I want my donations and my vote back you walking bl*w job machine.
***

Good Lord, I hope you're sitting down. Tesla posts a profitable quarter - And will have the First EVAH profitable year.

Tesla on Wednesday posted its fifth consecutive profitable quarter, putting the electric automaker on track to turn its first-ever annual profit this year.

The company said it earned an adjusted $0.76 per share for the three months that ended September 31 on $8.77 billion in revenue. Wall Street analysts polled by Bloomberg had expected $0.55 of earnings per share on $8.26 billion in revenue.

The company's stock price rose about 3% in late trading following the release. Shares have soared nearly 400% higher this year as investors clamor for a piece of Tesla's growth.

"We continue to see growing interest in our cars, storage and solar products and remain focused on cost-efficiency while growing capacity as quickly as possible," the company said in a press release.

So we can stop subsidizing all of these EVs?
***

I hope there is a padded cell room ready for Keith Olbermann. The man is past unhinged, more like fucking nuts.

....a former MSNBC host said Trump should face the death penalty for his response to COVID-19.

In his YouTube video, host Keith Olbermann appears to come unhinged when talking about the 220,000 deaths caused by the coronavirus. While he has every right to be upset at the virus, Olbermann uses the opportunity to push the Democratic narrative that it is all Trump's fault. If he would have never been elected then there would never be a coronavirus. While that is completely ludicrous, that is what the Democrats are saying when bashing the President over his COVID response.
***

The ONT Is Always Looking Out For You TM. How you can avoid being a Jeffrey Loobin Toobin.

How to Not Masturbate During a Zoom Call
***

Yours truly has been working from home for years. You wouldn't catch me dead in this type of wardrobe.

For many of us, these past few months have meant being forced to leave offices and learning to work from home. Needless to say, some have been absolutely stoked about this novelty and the opportunity to get that extra hour of sleep each morning. On the other hand, for some people, this period of time has been a real struggle.

But the one thing surrounding this whole working from home thing that we all could probably agree on is that it has changed our businesswear quite a bit. Without the usual eye-to-eye meetings, we're no longer forced to sacrifice our comfort in order to look formal and put together.

More info: henrivezina.com

The New "Working from Home" ad campaign was launched by the Canadian clothing brand Henri Vézina

Shorts & T's or Sweats & hoodies, I have it covered, thank you very much.
***
***

It's been a while, The Manitowoc Minute.........
***

Modern day Robin Hood and his Merry Band of Characters are at it.

A hacking group is donating stolen money to charity in what is seen as a mysterious first for cyber-crime that's puzzling experts.

Darkside hackers claim to have extorted millions of dollars from companies, but say they now want to "make the world a better place".

In a post on the dark web, the gang posted receipts for $10,000 in Bitcoin donations to two charities.

One of them, Children International, says it will not be keeping the money.

The move is being seen as a strange and troubling development, both morally and legally.
***

All good things must come to an end.

It's the Great Pumpkin, Charlie Brown Won't Air on Broadcast TV But Will Stream on AppleTV+ for Free

These aren't the only iconic holiday specials that are moving to AppleTV+

Good grief — the Charlie Brown holiday specials have found a new home!

Instead of airing on broadcast television, the Peanuts animated classics will be streaming on AppleTV+ as part of an expanded partnership with WildBrain, Peanuts Worldwide and Lee Mendelson Film Productions, according to a press release.

It's the Great Pumpkin, Charlie Brown, A Charlie Brown Thanksgiving and A Charlie Brown Christmas will be offered on the streaming platform for free for certain dates this fall and winter.
***

Let me get this straight: The Roman Catholic Church cannot have married priests. But now will endorse homosexual civil unions?

Pope Francis reportedly gave his approval to same-sex civil unions in a documentary released Wednesday, the first time he has done so as pope.

POLL: Did you watch any of the 2020 Presidential Town Halls last night?
During an interview for the feature-length documentary "Francesco," which premiered at the Rome Film Festival Wednesday, the pope departed from his predecessors and Vatican doctrine to call for same-sex civil union laws for those who identify as homosexual, Catholic News Agency reported.

"Homosexuals have a right to be a part of the family. They're children of God and have a right to a family. Nobody should be thrown out, or be made miserable because of it," Pope Francis reportedly said in the film.

According to CNA, the comments were made during a discussion on Francis' views on pastoral care for those who identify as LGBT.

"What we have to create is a civil union law. That way they are legally covered," the pope reportedly said. "I stood up for that."
***
The ONT Musical Interlude
On this day: 21 Oct 1976
Keith Moon played his last show with The Who at the end of a North American tour at Maple Leaf Gardens, Toronto. On September 7, 1978, Moon died of an overdose of a sedative Heminevrin, that had been prescribed to prevent seizures induced by alcohol withdrawal. via thisdayinmusic.com
&&&
On this day: 21 Oct 2007
Kid Rock and five members of his entourage were arrested after an argument with a man escalated into a fight in a restaurant in Atlanta, Georgia. Kid Rock's tour bus was pulled over by police after it left the scene; Rock was released after posting $1,000 (£490) bail. Kid Rock also had the No.1 album on the US chart with 'Rock N Roll Jesus' his eleventh album release and first to debut at the top of the chart. via thisdayinmusic.com
&&&
H/T Nurse Ratched

There's probably a Mystery Click here somewhere...........
***

I won't even give him an "A" for effort. Genius Award Winner.

NAPLES, Fla. (WJW) -- A Florida man, who is also a felon out of Ohio, was arrested after police said he used a Kool-Aid packet to ring up nearly $1,000 worth of merchandise at a North Naples Walmart on Sunday.

According to the Collier County Sheriff's Office, Bradley D. Young, 37, faces grand theft and shoplifting charges.

A store loss prevention officer watched Young allegedly scan merchandise with a Kool-Aid packet concealed in his hand so the items rang up as 24 cents each. Young rang up three packets and some other small items totaling $24.44 for $994.13 worth of merchandise.

She told police Young also took a soda and a fan from a shelf and then returned them to customer service, receiving a refund of $9.48.
***

It's easy to gripe about lousy service, this is awesome. Tonight's Feel Good Story of The Day.

It's a popular restaurant in Huntly, New Zealand, and it was packed with customers last Friday night when suddenly a staff family emergency resulted in the chef being the only one left to serve hungry patrons.

When Emily Puhi arrived at Thai Food Huntly, she saw the tables were filled and people were lined up waiting to pay or pick up their take-out food.

She realized the cook was alone, and because he was busy cooking, he couldn't take orders or collect money.
***

Tonight's ONT has been brought to you by Bad Ideas.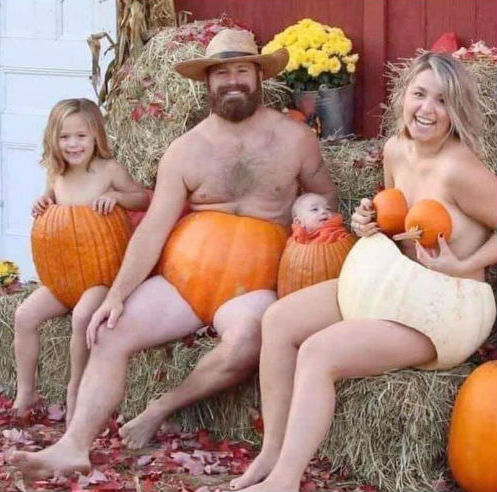 Notice: Posted with permission by the Ace Media Empire, AceCorp, LLC and the Pumpkin Spice Nation. No rights reserved. For a transcript of tonight's ONT please send $5.00 and SASE to me. Transcript #2Weeks.

posted by Misanthropic Humanitarian at
10:00 PM
|
Access Comments