« Quarantine Cafe: Five Finger Death Punch Edition
|
Main
|
The Morning Report - 10/21/20 »
October 20, 2020
Tuesday Overnight Open Thread (10/20/20)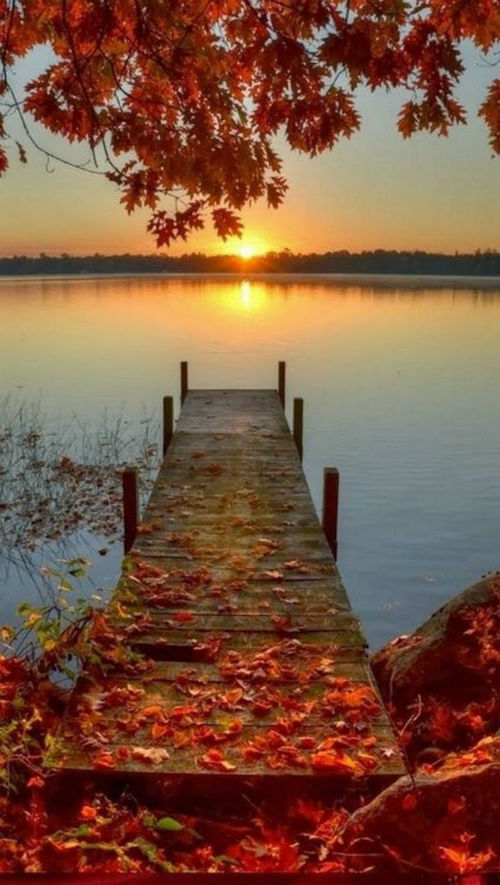 ***
The Quotes of The Day

Quote I

The Internet, smart phones, and social media (ISS) have set human communication back about 20,000 years. That is, we now rely more on gossip than we have since we lived in small tribes. Arnold Kling

Quote II

"I find it fascinating that some of the monies that appear to be flowing to the Biden family broadly come from Romania, from Ukraine, and from China, the very three countries that Joe Biden was special envoy to [as vice president],"POTUS Trump's Chief of Staff Mark Meadows

Quote III

All zoos actually offer to the public in return for the taxes spent upon them is a form of idle and witless amusement, compared to which a visit to a penitentiary, or even to a State legislature in session, is informing, stimulating and ennobling. H. L. Mencken

Quote IV

Let's face it, he's barely been going through the motions for the past three months. Joe Biden is a dead man walking. If he stays in, the Democratic party is finished. Nancy Pelosi can stop worrying about getting her hair done. It will be burnt off entirely.Howard James Kunstler
One can only hope and pray and vote.
***

Yours truly has his 29th birthday coming up shortly. Just a hint, I wouldn't mind wearing one of these. Our Muslim friends, not so much.
***

Woot-woot a new Hummer. 2022 GMC Hummer EV: Hummer Is Back With 1,000 Electric Horsepower and a $112,595 Price Tag. From gas guzzler to battery-powered "supertruck": Hummer is back to lead GM's EV charge. Actually it looks a retarded Chevy Avalanche.

If the anticipation for GMC's new Hummer electric truck has been too much for you to bear, then we've got good news—it's here! Well, sort of. It's at least been revealed with its 1,000-horsepower, tri-motor drivetrain; crab-walking four-wheel-steering system; adaptive air suspension and other high-end doodads. It's the pinnacle of EV off-roaders so far and at $112,595, it's priced like it, too.

For that, customers can own a 2022 Hummer EV Edition 1 late next year. They'll all be painted in white with what GMC calls a Lunar Horizon interior, highlighted by an Infinity Roof with pop-out Sky Panel inserts that are stowable in the truck's frunk. You know, where the engine would be if it ran on gas—which it obviously did last time.
***
Personally, I'm torn by this law suit. On one hand it would be nice to see the elected officials of Seattle punished. On the other hand they won't be held personally responsible. The tax payers will end up footing the bill. Yet, on the other hand as H.L. Mencken said, "Democracy is the theory that the common people know what they want, and deserve to get it good and hard."

Property Owners' Lawsuit Against Seattle Over Its Toleration of the "CHOP" Takeover Can Go Forward

Plaintiffs allege that Seattle affirmatively supported the Capitol Hill Occupying Protest (rather than just declining to stop it).
***

I didn't hear this on Sunday as I am boycotting the NFL and the Green Bay Packers (spits). Just another reason to stay away from the NFL. And to be honest with you I have been having a blast not watching football this autumn.

Whether you see this as a potential scandal or two announcers simply speaking the truth will likely depend on where you lie on the political spectrum: during Fox's broadcast of the Packers-Buccaneers game on Sunday, Joe Buck and Troy Aikman were caught on a hot mic criticizing the pre-game military flyover and seemingly voicing support for Joe Biden and Kamala Harris.
***

I am woman, hear me Roar whimper.

Actress claims she was "boxed in" and laughed at during pro-Trump car parade

In a extremely emotional video, actress Francia Raisa claimed she was "boxed in" at a pro-Trump car parade while Trump supporters laughed at her.

In a video posted by others to Twitter, Raisa says "I was just on the 405 and I got stuck in that stupid Trump rally and they fu**ing boxed me in and they're pointing at me and laughing at me, saying, 'haha," the actress said in hysterics. "And literally, I almost crashed because they wouldn't let me out. I was trying to go around it, and they were all stopping and going."

"They boxed me in on the f***ing freeway; all I wanted to do was go around, and they were just being so violent," she continued "I could've crashed. I could've f***ing crashed. It was so dangerous, and I just don't understand why that's the country that y'all are supposedly wanting right now. Really? That's what makes America great?"

You stupid bint. This certainly doesn't make America great.

KINGSVILLE, Md. (WJZ) — A man putting up a Black Lives Matter sign in his yard is being held without bond Monday after he was charged with firing a shotgun at Trump supporters driving by in a pickup truck.

It happened Saturday afternoon in Kingsville. Police eventually booked Douglas Kuhn at the White Marsh Precinct.

Neal Houk and his son said they honked their horn at a neighbor putting up a Black Lives Matter sign.


"He reached down. He had a shotgun right there, pulled it out and pointed it right at," Houk said. "And we were in disbelief. Next thing we heard was a shotgun blast."

Another neighbor on his back deck corroborated the quick shot.

"We didn't see it. We heard it and it was indistinguishable that it was a shotgun," said neighbor Todd.

No one was hurt, but police tracked down the man they said fired the shot.
***

On December 31, 2019, SPD had 1,369 total sworn officers, plus 56 recruits who were either in the Academy or waiting for a spot in the Academy. In 2020, (Seattle) SPD continues its positive trend in recruitment, and has hired 11 officers as of January 31.
As of October 20, 2020 110 resignations and retirements have taken place. Looks like a hostile workplace.

Officers who left the Seattle Police Department this year cited a lack of support from Seattle's "socialist" city council and fear for their safety as reasons for their departure, according to exit interview documents obtained by CBS affiliate KIRO 7.

A record number of officers left Seattle's police force last month—including Carmen Best, the first black woman to serve as police chief in the city—bringing the year's total resignations and retirements to 110. The KIRO 7 report found that officers repeatedly cited issues with the Seattle City Council as the reason for leaving in their exit interviews.

"I refuse to work for this socialist City Council and their political agenda," one officer wrote. "It ultimately will destroy the fabric of this once fine city."

Another officer said he left because of "an unwinnable battle with the City Council," which "will be the downfall of the city of Seattle." Yet another left because the city's "morals" were different from his own.
***
It sort of looks like Jonah Goldberg, doesn't it?

Dominatrix photographed leading man on leash around busy supermarket

A shopper captured the moment a woman pulled a muzzle-wearing man around a supermarket by a leash while buying juice before the pair were asked to leave the store
***

Have a party to plan for? Cheap venue, but the popcorn is pretty damn expensive.

AMC offers private theater rentals for as little as $99

It's the latest to offer private screenings

The USA's largest cinema chain AMC is making its screens available for private hire, allowing groups of up to 20 people to watch a film on the big screen without having to share an auditorium with strangers. The move joins cinema chains Cinemark and Alamo Drafthouse, which SlashFilm reports started offering similar screenings earlier this summer. AMC is offering a selection of new and old films to watch, with auditorium rental prices starting at $99 plus tax.

AMC's new offering comes as its business has been hit hard by the pandemic. Locations have been forced to close, major films have been delayed, and cinemagoers have been wary of attending even when new films have been released. Last week, AMC warned investors that the situation means it could run out of cash by the end of the year, after its second quarter revenues plunged by 98 percent compared to the previous year, Variety reports.
***

Oh FFS, cow cuddling. And we aren't talking about Lena Dunham either.

Cow Cuddling Is the New Wellness Trend for Stress Relief

Cuffing season is canceled. We're cuddling cows now.

If you, like many of us, cannot remember the last time you unclenched your jaw and have discovered heights of anxiety you never knew existed over the past several months, nature has a solution: cows — specifically, hugging them.

According to BBC, cow hugging is the latest wellness trend, one many people are embracing as the demand for COVID-era coping mechanisms increases. The practice, which reportedly comes from the Netherlands, supposedly reduces stress in humans by releasing social bonding hormone oxytocin. Cows, specifically, make good cuddling partners thanks to their warm body temperatures and calming presence.
***
The ONT Musical Interlude
Born on this day: 20 Oct 1950
Tom Petty, American singer and songwriter. He was the frontman of Tom Petty and the Heartbreakers and was a founding member of the late 1980s supergroup the Traveling Wilburys and Mudcrutch. Tom Petty and the Heartbreakers had the 1977 single 'American Girl', the 1989 UK No.28 single 'I Won't Back Down', and the 1991 UK No.3 album 'Into The Great Wide Open'. With the Traveling Wilburys, the 1988 UK No. 21 single 'Handle With Care'. Petty has also released a string of solo albums, and Throughout his career and has sold over 60 million albums. Petty died on 2 October 2017.via thisdayinmusic.com
&&&
On this day: 20 Oct 1977
Ronnie Van Zant, Steve Gaines and Cassie Gaines from Lynyrd Skynyrd were all killed along with manager Dean Kilpatrick when their rented plane ran out of fuel and crashed into a densely wooded thicket in the middle of a swamp in Gillsburg, Mississippi. The crash seriously injured the rest of the band and crew who were due to play at Louisiana University that evening. via thisdayinmusic.com
RIP Spencer Davis.
Spencer Davis, who as bandleader with the Spencer Davis Group topped the UK charts twice in the mid-60s, has died aged 81 while being treated for pneumonia in hospital.

The group, who formed in Birmingham in 1963 and also featured Steve Winwood, had hits including Gimme Some Lovin', Keep On Running, Somebody Help Me and I'm a Man. Along with a number of other early British pop groups, they helped popularise the sound of US blues and R&B in the UK.

Winwood left the band in 1967 to form Traffic, with Davis and others disbanding the group in 1969. They partially re-formed for two years in the mid-70s, and again in 2006, when Davis returned to international touring with the group.
And finally.............
"A Groovy Kind of Love", nah, I don't think so.
Then in August, Cevey broke up with Collins again via text message, informing him that she had apparently gone to Vegas and married a businessman / musician 15 years her junior.


And now — according to a lawsuit filed by Collins — Cevey and her new husband, Tom Bates, are allegedly living in his $33 million dollar Miami beachfront mansion. And they've hired four armed guards to protect them. According to the Miami Herald:

The new couple are "threatening, implicitly and explicitly, to prolong their unlawful occupation of the property through force," the filing states. "An injunction is urgently needed to end an armed occupation and takeover of the Phil Collins home by his ex girlfriend and her new husband, the defendants in the action."
***
I understand the frustration with critters. However, this is taking matters a little too far. Genius Award Winner.

BENTON COUNTY, Wash. (KEPR) - Sheriff's deputies say a man accidentally destroyed a trailer home in a fire while he was trying to scare away a family of raccoons.

The fire occurred on West Evans Road north of Prosser on Sunday morning.

According to a Facebook post by the Benton County Sheriff's office, a 38-year-old man was in the trailer when he became frustrated with a family of raccoons living under the house. Deputies say the man accidentally knocked over a candle during the commotion which started a fire.
***

Tonight's Feel Good Story of The Day.

State trooper saves toddler in runaway buggy
***

Tonight's ONT has been brought to you by Wordplay.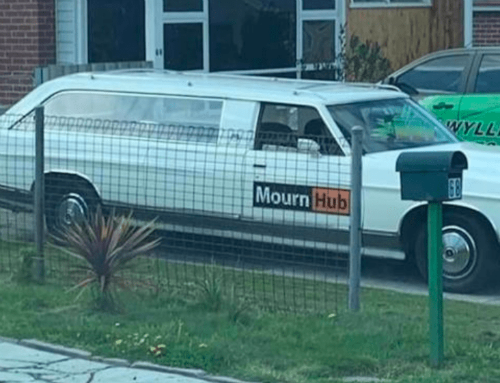 Notice: Posted with permission by the Ace Media Empire and AceCorp, LLC. All legal pleadings may be served with Dewey, Cheatem & Howe, S.C. Gift certificates to petmorons at gmail dot com.


posted by Misanthropic Humanitarian at
09:45 PM
|
Access Comments