« EMT 10/18/20
|
Main
|
"V" Shaped Or "K" Shaped Recovery Depends On What You Do And Where You Live »
October 18, 2020
Sunday Morning Book Thread 10-18-2020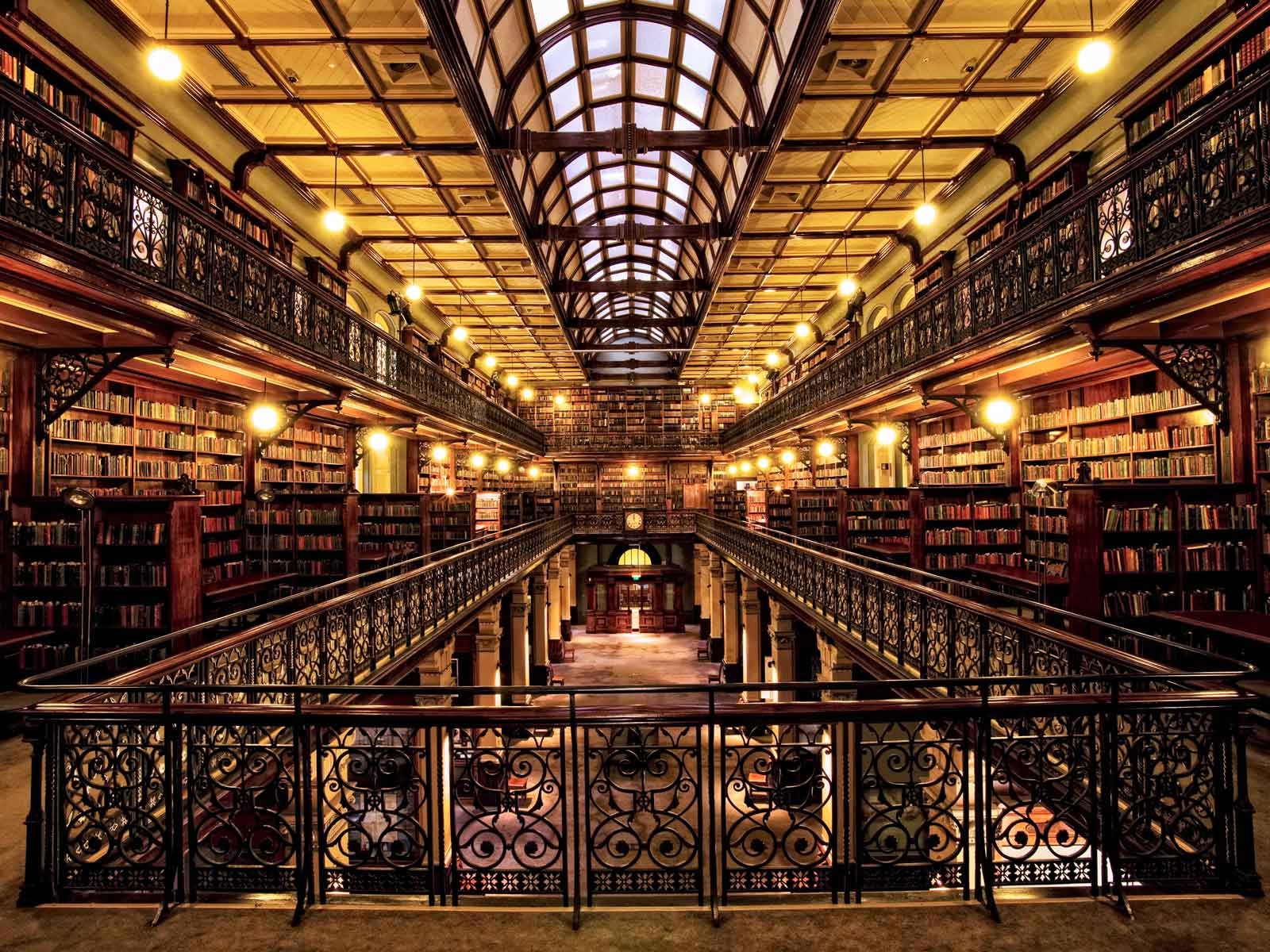 State Library of South Australia, Adelaide, South Australia
Good morning to all you 'rons, 'ettes, lurkers, and lurkettes, wine moms, frat bros, crétins sans pantalon (who are technically breaking the rules). Welcome once again to the stately, prestigious, internationally acclaimed and high-class Sunday Morning Book Thread, a weekly compendium of reviews, observations, snark, witty repartee, hilarious bon mots, and a continuing conversation on books, reading, spending way too much money on books, writing books, and publishing books by escaped oafs and oafettes who follow words with their fingers and whose lips move as they read. Unlike other AoSHQ comment threads, the Sunday Morning Book Thread is so hoity-toity, pants are required. Even if it's these pants, which probably should be dunked in coffee first.


Pic Note:
From the wiki entry:
The State Library of South Australia, or SLSA, formerly known as the Public Library of South Australia, located on North Terrace, Adelaide, is the official library of the Australian state of South Australia. It is the largest public research library in the state, with a collection focus on South Australian information, being the repository of all printed and audiovisual material published in the state, as required by legal deposit legislation. It holds the "South Australiana" collection, which documents South Australia from pre-European settlement to the present day, as well as general reference material in a wide range of formats, including digital, film, sound and video recordings, photographs, and microfiche. Home access to many journals, newspapers and other resources online is available.


It Pays To Increase Your Word Power®
Please don't let Joe Biden find out about this: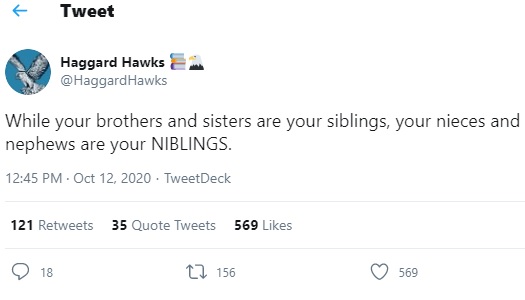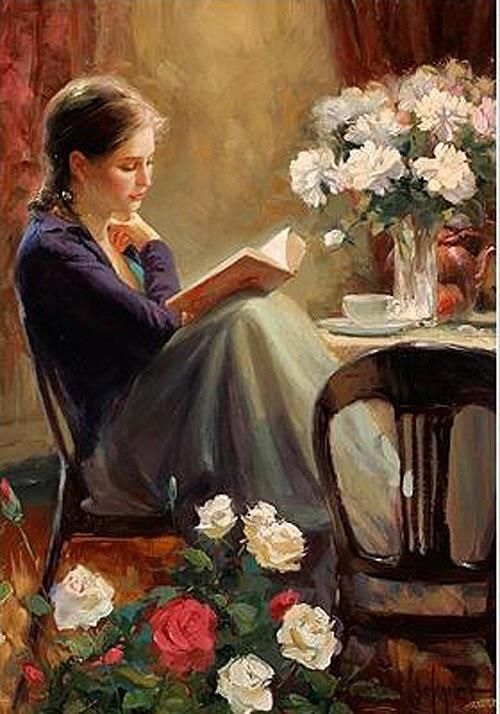 From the Barrett Hearings
During day 2 of the hearings, while she was explaining one of her points about how she reasons about the law, she happened to mention this book, 51 Imperfect Solutions: States and the Making of American Constitutional Law by Jeffrey Sutton.
When we think of constitutional law, we invariably think of the United States Supreme Court and the federal court system. Yet much of our constitutional law is not made at the federal level. In 51 Imperfect Solutions, U.S. Court of Appeals Judge Jeffrey S. Sutton argues that American Constitutional Law should account for the role of the state courts and state constitutions, together with the federal courts and the federal constitution, in protecting individual liberties.

The book tells four stories that arise in four different areas of constitutional law: equal protection; criminal procedure; privacy; and free speech and free exercise of religion. Traditional accounts of these bedrock debates about the relationship of the individual to the state focus on decisions of the United States Supreme Court. But these explanations tell just part of the story...[that] ought to make lawyers and litigants pause before reflexively assuming that the United States Supreme Court alone has all of the answers to the most vexing constitutional questions.
The Founders never intended for SCOTUS to be the instrument America would use to solve her social problems. Yet here we are. I'm not sure whether we will ever be able get back back to when it was used mostly to resolve disputess between states.
And then this tweet showed up in my TL:
Judge Barrett's statement that the Declaration of Independence is not law is trending. She's completely wrong on this point, as I explain in my book:
We'll get to his book in a second, but this strikes me as an odd thing to say. In what way could the DOI actually *be* law? If he had said that it had *influenced* law, well then, I could buy that.
But he never did explain what he meant, probably because he wrote about it in his book, The Conscience of the Constitution: The Declaration of Independence and the Right to Liberty, wherein the author, Timothy Sandefur, argues that
...our Constitution was written not to empower democracy, but to secure liberty. Yet the overemphasis on democracy by today's legal community-rather than the primacy of liberty, as expressed in the Declaration of Independence-has helped expand the scope of government power at the expense of individual rights. Now, more than ever, the Declaration of Independence should be the framework for interpreting our fundamental law. It is the conscience of the Constitution.
Sandeful is not some rando with an opinion. His qualifications on his Amazon author's page seem legit. The book does sound interesting, and the Kindle edition is only $1.99. He's got other books that also sound interesting, namely Cornerstone of Liberty: Property Rights in 21st Century America (written in the wake of the Kelo decision) and also The Permission Society: How the Ruling Class Turns Our Freedoms into Privileges and What We Can Do About It:
Throughout history, kings and emperors have promised "freedoms" to their people. Yet these freedoms were really only permissions handed down from on high. The American Revolution inaugurated a new vision: people have basic rights to life, liberty, and the pursuit of happiness, and government must ask permission from them. Sadly, today's increasingly bureaucratic society is beginning to turn back the clock and to transform America into a nation where our freedoms—the right to speak freely, to earn a living, to own a gun, to use private property, even the right to take medicine to save one's own life—are again treated as privileges the government may grant or withhold at will. Timothy Sandefur examines the history of the distinction between rights and privileges that played such an important role in the American experiment, and how we can fight to retain our freedoms against the growing power of government.
Our country was originally conceived and built around the sovereign people, but has since morphed into the sovereign state.


Who Dis: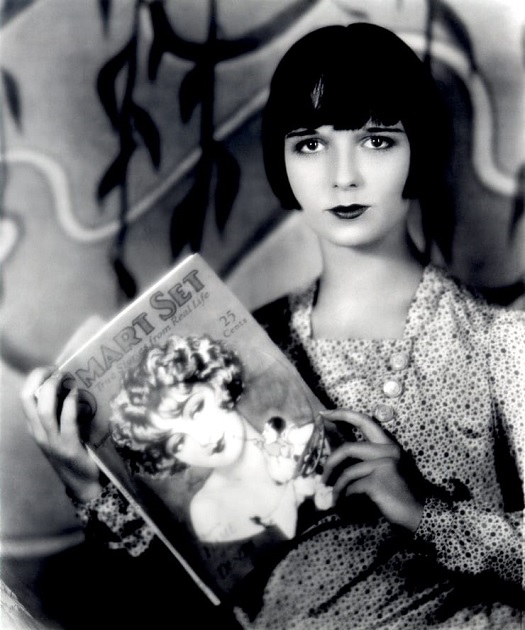 (Last week's 'who dis' was actress
Ginger Rogers
.


Socialism: An Idea Whose Time Has Come -- And Gone
Heaven on Earth: The Rise, Fall, and Afterlife of Socialism by Joshua Muravchik traces the history of this never-reached ideal that has promised so much, yet achieved so little:
Socialism was man's most ambitious attempt to supplant religion with a doctrine claiming to ground itself in "science."
"It has to work! It's science!"
Each failure to create societies of abundance or give birth to "the New Man" inspired more searching for the path to the promised land: revolution, communes, social democracy, communism, fascism, Arab socialism, African socialism. None worked...
"They didn't do it right!"
...and some exacted a staggering human toll.
"It's not our fault! Wreckers sabotaged our glorious revolution!"
Then, after two centuries of wishful thinking and bitter disappointment, socialism imploded in a fin de siècle drama of falling walls and collapsing regimes.
"That wasn't real socialism!"
It was an astonishing denouement but what followed was no less astonishing. After the hiatus of a couple of decades, new voices were raised, as if innocent of all that had come before, proposing to try it all over again.
"It'll be bigger and better than ever. Trust us!"
Joshua Muravchik traces the pursuit of this phantasm, presenting sketches of the thinkers and leaders who developed the theory, led it to power, and presided over its collapse, as well as those who are trying to revive it today. Heaven on Earth is a story filled with character and event while at the same time giving us an epic chronicle of a movement that tried to turn the world upside down—and for a time succeeded.
"We'll get it right this time! We promise!"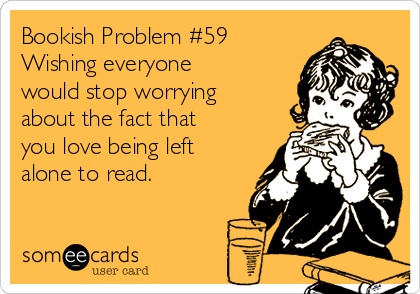 Moron Recommendations
With this being the book thread, I think the Thursday Next series of books by Jason Fforde set in an alternate universe, Bookworld, would interest the 'rons, 'ettes, lurkers, and lurkettes. I really enjoyed them. Not sure whether anyone has previously recommended them.
There are something like 7 'Thursday Next' novels. The first in the series is The Eyre Affair:
Fans of Douglas Adams and P. G. Wodehouse will love visiting Jasper Fforde's Great Britain, circa 1985, when time travel is routine, cloning is a reality (dodos are the resurrected pet of choice), and literature is taken very, very seriously: it's a bibliophile's dream. England is a virtual police state where an aunt can get lost (literally) in a Wordsworth poem and forging Byronic verse is a punishable offense. All this is business as usual for Thursday Next, renowned Special Operative in literary detection. But when someone begins kidnapping characters from works of literature and plucks Jane Eyre from the pages of Brontë's novel, Thursday is faced with the challenge of her career. Fforde's ingenious fantasy—enhanced by a Web site that re-creates the world of the novel—unites intrigue with English literature in a delightfully witty mix.
And:
For those who like "crime" novels with humor and complicated/convoluted plots, I highly recommend the Dortmunder novels by Donald E Westlake about a hapless petty thief.
I first mentioned the Dortmunder novels back in 2016, so we're a bit due for a revisit. The first one in the series is The Hot Rock, which was made into a movie:
John Dortmunder leaves jail with ten dollars, a train ticket, and nothing to make money on but his good name. Thankfully, his reputation goes far. No one plans a caper better than Dortmunder. His friend Kelp picks him up in a stolen Cadillac and drives him away from Sing-Sing, telling a story of a $500,000 emerald that they just have to steal. Dortmunder doesn't hesitate to agree.
There are something like 15 Dortmunder novels in the series. This lurker also recommends book #5, in the series, Why Me:
The Byzantine Fire is much more than a ninety-carat ruby. As a stone it's worth over a million dollars, a value vastly increased by its pure gold band—but its history makes it priceless. A ring that has been fought for with sword and pen, and passed from nation to nation by all manner of theft and trickery, it finally made its way to the United States. The US has agreed to return it to Turkey, but it's about to be stolen twice more. A gang of Greeks armed with Sten guns burst into the security room at JFK Airport and escape with the priceless stone, which they deposit in the safe at a small jeweler's shop in Queens. A few hours later, unlucky thief John Dortmunder, expecting a routine robbery, steals it again. Much blood has been shed for this little ruby, and Dortmunder's could be next.
Kindle editions of The Dortmunder books vary from $1.99 to $10.99, so you should be able to find one for the price that you like.
___________
Another lurker recommends Road to Valor: A True Story of WWII Italy, the Nazis, and the Cyclist Who Inspired a Nation by Aili and Andres McConnon:
The inspiring, against-the-odds story of Gino Bartali, the cyclist who made the greatest comeback in Tour de France history and secretly aided the Italian resistance during World War II

Gino Bartali is best known as an Italian cycling legend who not only won the Tour de France twice but also holds the record for the longest time span between victories. In Road to Valor, Aili and Andres McConnon chronicle Bartali's journey, from an impoverished childhood in rural Tuscany to his first triumph at the 1938 Tour de France. As World War II ravaged Europe, Bartali undertook dangerous activities to help those being targeted in Italy, including sheltering a family of Jews and smuggling counterfeit identity documents in the frame of his bicycle. After the grueling wartime years, the chain-smoking, Chianti-loving, 34-year-old underdog came back to win the 1948 Tour de France, an exhilarating performance that helped unite his fractured homeland.
Yes, back in those days, cyclists didn't juice up, but they could have all the wine and cigarettes they wanted.
___________
43 Currently reading Mission: Jimmy Stewart and the Fight for Europe. I'm only about a quarter of the way through, which covers his pre-war acting career. I knew that he served with distinction as a wing/group bomber commander but what I didn't know was that the dude boinked nearly every A-list actress in Hollywood. Kind of gave me a different perspective on It's a Wonderful Life. Heh.

Posted by: Notorious BFD at October 11, 2020 09:16 AM (EgshT)
Mission: Jimmy Stewart and the Fight for Europe is, as the title suggests, mainly about what he did in WWII:
When he left Hollywood in March 1941, Jimmy Stewart was America's boy next door movie star and a recent Academy Award winner. He left all that behind to join the United States Army Air Corps and fulfill his family mission to serve his country—only to face obstacle after obstacle from both Hollywood and Washington. Finally he made his way to the European Theater, where several near-death experiences and the loss of men under his command took away his youthful good looks. The war finally won, he returned home with millions of other veterans to face an uncertain future, suffering what we now know as PTSD. For the next half century, Stewart refused to discuss his combat experiences and took the story of his service to the grave. Mission presents the first in-depth look at Stewart's life as a Squadron Commander in the skies over Germany...What emerges is the story of a Jimmy Stewart you never knew until now, a story more fantastic than any he brought to the screen.
I read somewhere recently that the scene in It's A Wonderful Life where George Bailey arrives home on Christmas Eve bankrupt, ruined, and facing possible criminal charges, everything he has worked for all of his life is being wrenched from his grasp, he snaps and goes into his little man-cave area and smashes all of the things he's been working on in a Hulk-like fit of rage, all of that was just Stewart letting out his PTSD demons.
I have known men who have served and now have to deal with PTSD. I simply don't have the experience to understand what they're going through.
___________

So that's all for this week. As always, book thread tips, suggestions, bribes, insults, threats, ugly pants pics and moron library submissions may be sent to OregonMuse, Proprietor, AoSHQ Book Thread, at the book thread e-mail address: aoshqbookthread, followed by the 'at' sign, and then 'G' mail, and then dot cee oh emm.
What have you all been reading this week? Hopefully something good, because, as you all know, life is too short to be reading lousy books.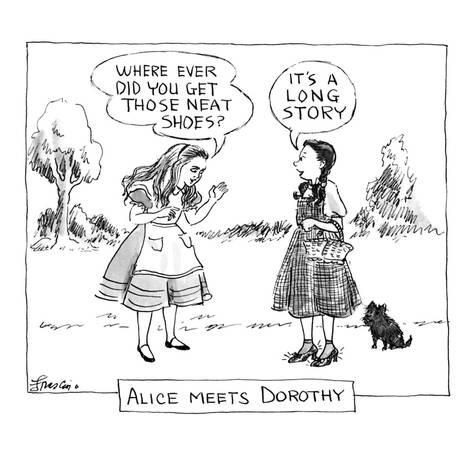 posted by OregonMuse at
09:00 AM
|
Access Comments