« The Morning Rant: Minimalist Edition
|
Main
|
Hunter Biden Emails Reveal How Money Was Laundered To Family Members, Including the Corrupt Joe Biden »
October 15, 2020
Biden Campaign Admits That the Corrupt Vice President Might Have Met With His Druggie Whoremonger Son's Business Partners (When They Were Lobbying for Special Advantages from the US)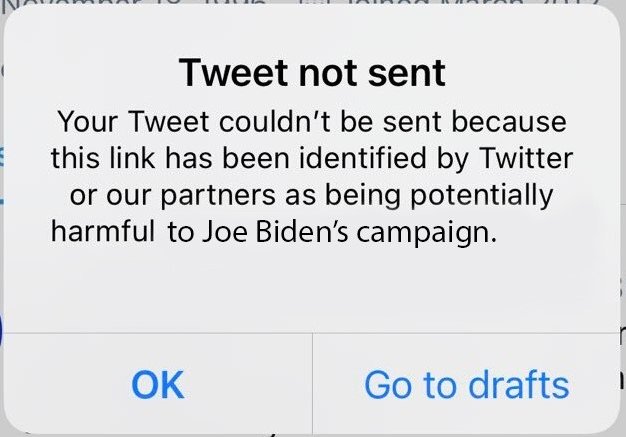 OUT: I never met with anyone from Burisma.
IN: I might have met with someone from Burisma, and then kept it off my "official schedule." But it would just have been a "cursory" meeting.
Politico:
The [New York] Post story included a screenshot of what the paper said was a 2015 email from Burisma adviser Vadym Pozharskyi to Hunter Biden, thanking him for "the opportunity to meet your father." But the email doesn't indicate whether Pozharskyi was describing a meeting that had already occurred or one intended to occur in the future. Nevertheless, the Post reported that the existence of such a meeting undercut Biden's long-held assertions that he had no involvement with his son's business dealings.

Biden's campaign would not rule out the possibility that the former VP had some kind of informal interaction with Pozharskyi, which wouldn't appear on Biden's official schedule. But they said any encounter would have been cursory. Pozharskyi did not respond to a request for comment.
Joe Biden routinely met with his son's sketchy foreign business partners -- it would be out-of-character for him not to meet the sketchy foreign interests at Burisma.


The story is true -- which makes it all the more important for Tech Monopolists to censor it.
Which is what they're doing. More on that later.

posted by Ace at
12:12 PM
|
Access Comments