« Saturday Morning Coffee Break
|
Main
|
Saturday Gardening and Puttering Thread, October 3, 2020 [KT] »
October 03, 2020
Altered States [KT]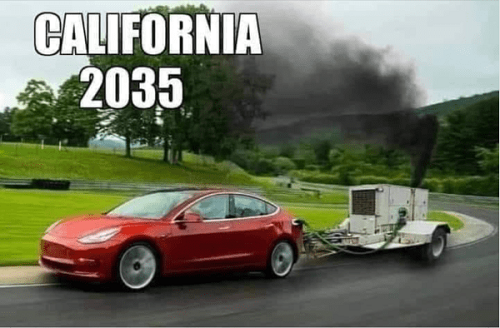 From Steven Hayward, a bumper crop in The Week in Pictures: Post-Debate Edition
I think I know what's really going on. Over at KAOS headquarters (otherwise known as Trump Tower), the show runners were recalling the palmy days of the Access Hollywood tape four years ago, when everyone said IT'S OVER!--PUT PENCE AT THE TOP OF THE TICKET NOW! The attempted sequel--the Melania Tapes--bombed, so someone said, "I've got it! Let's go with COVID! Yeah, that's the ticket!"
COVID-19
I don't know about you, but my productivity fell considerably when I learned that the President and First Lady had tested positive. Never a day off from drama this year, it seems.
I think that most of us will sort of be keeping an eye on the news regarding this issue, but I wanted to touch on the President's treatment and what we might learn from it about reducing our own risk for catching the disease, or for a serious outcome or even death.

The President was given an experimental antibody cocktail, leading to some controversy. You KNEW that the President's treatment would become political. But I wanted to focus on what else he has been taking.
The president is also taking vitamin D; famotidine, which is typically used to treat heartburn and acid reflux; the sleep aid melatonin; and an aspirin.
These are all available over the counter. After checking with our doctors, we could use them, too. Expect a run on some of these items at the drug store.
I am angry that "the authorities" have not mounted a campaign to urge people to avoid Vitamin D deficiency. There has been evidence that it helps for quite a while. By now, the evidence that it can both reduce your risk of getting the disease and reduce the severity of the disease, along with zinc, is strong.
Is there a downside to recommending that people not become deficient in Vitamin D? Most of the populations at highest risk of COVID-19 are also at high risk of Vitamin D deficiency. Do our heath officials want them to die?
Vitamin D, famotidine, melatonin and aspirin are part of this protocol for COVID-19, for "mildly symptomatic patients at home". Along with vitamin C and quercetin.
Note that the vitamin C and quercetin are on the same line. That is because vitamin C enhances the absorption of regular quercetin. There are fancy forms of quercetin that are supposed to be absorbed better than the common kind. It is a food supplement, found in nature in things like onions, berries and turmeric.
This "Marik Protocol" once contained a recommendation for hydroxychloroquine, but it was dropped, apparently due to political controversy and a lag in the time necessary to get to effective blood serum levels. Quercetin may, theoretically, substitute for one possible mechanism of action of hydroxchloroquine, namely, enhancing cell penetration of zinc.
There have been various iterations of the "Marik protocol" over the past several months, and some of them have included references to studies supporting the agents recommended for treatment in the protocol. You may still be able to find these in the far reaches of the internet.
Marik is also part of a group of critical care physicians who, early on, recommended early treatment with steroids for COVID-19 patients who had low blood oxygen levels. They were right. Even in the absence of double-blind clinical studies. It could have saved lives if people had paid attention to those on the front lines.
I think the prophylaxis section of the "Marik protocol" is also good, though I think the recommended amount of zinc, 75 - 100 mg/day, is too high long-term if the form of zinc you are taking is well-absorbed. Unless you are being constantly exposed to the virus. Don't want to throw off your mineral balance. I used to work for a company that made mineral supplements for livestock and people. Read a lot about minerals.
I was taking 500 mg of quercetin at night in place of a decongestant before COVID-19 became an issue. I started taking buffered Vitamin C with it (with food) after some research. I should probably take 250 mg of each twice daily instead. With lots of water. Don't want to get a kidney stone from the Vitamin C. I take a little zinc, and eat meat. I have increased my Vitamin D. I have famotidine and melatonin on hand.
Are you doing anything special to reduce your risk of COVID-19? Have you had COVID-19? Want to share some tips?
Don't work the same hours as President Trump has been working.
California Transportation
On a trip to Fresno this week, I saw more disruption due to construction on the High-speed (Ha!) Rail project. Traffic stopped. Massive depressions in the earth, trash dumped or accumulated by the homeless by the side of the freeway. For a truncated rail line that no one will use.
About the photo at the top of the post, via Ed Driscoll:
In a letter, the U.S. EPA administrator tells Newsom that his executive order mandating only new electric car sales in California by 2035 may be illegal and questions the feasibility of the increase demand in electricity "when you can't even keep the lights on today."
Maybe we can walk on the High-Speed Rail lines to avoid the homeless encampments.
Music
This is the Thread before the Gardening Thread.
Serving your mid-day open thread needs
JT sent in a preview of the Puttering section. Hiya, JT.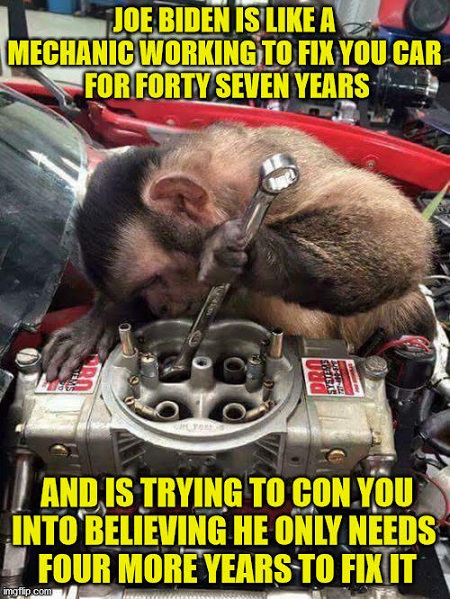 posted by Open Blogger at
11:17 AM
|
Access Comments