« EMT 10/04/20
|
Main
|
Lockdowns Are Unconstitutional Absent Clear Evidence Of Extraordinary Need, And Wuhan Flu Ain't It »
October 04, 2020
Sunday Morning Book Thread 10-04-2020

Good morning to all you 'rons, 'ettes, lurkers, and lurkettes, wine moms, frat bros, crétins sans pantalon (who are technically breaking the rules). Welcome once again to the stately, prestigious, internationally acclaimed and high-class Sunday Morning Book Thread, a weekly compendium of reviews, observations, snark, witty repartee, hilarious bon mots, and a continuing conversation on books, reading, spending way too much money on books, writing books, and publishing books by escaped oafs and oafettes who follow words with their fingers and whose lips move as they read. Unlike other AoSHQ comment threads, the Sunday Morning Book Thread is so hoity-toity, pants are required. Even if it's these pants, which are a recreation of the Depression-era practice of making clothes out of used bedspreads.

Pic Note:
The Oxford Union Society, commonly referred to simply as the Oxford Union, is a debating society in the city of Oxford, England, whose membership is drawn primarily from the University of Oxford. Founded in 1823, it is one of Britain's oldest university unions and one of the world's most prestigious private students' societies. The Oxford Union exists independently from the university and is separate from the Oxford University Student Union...

The library has around 46,000 items including books, DVDs, and periodicals. The library covers a broad subject area, loosely following the taught courses at the University of Oxford, as well as an extensive fiction and recreation selection.

About 90% of the Library's stock is on the University catalogue, SOLO and more is being added all the time. This includes all books bought since 2001 and also most textbooks, fiction, travel guides and other popular works.


It Pays To Increase Your Word Power®
Every nerd should have one:
Yes, but is it WiFi-enabled?


A Bit of History
Christopher Chantrill has many of his articles published at The American Thinker site, the latest being A Moral Narrative to Foil Our Wokey Tormentors. But he also keeps track of federal spending with his US Government Spending: History, Facts and Charts of Spending, Taxes and Debt, Federal State and Local yearbook (he's got editions for 2016 through 2019).
He also has written Road to the Middle Class: Religion, Education, Mutual Aid and Law, which explains how we got here:
Back in the nineteenth century, before we learned to love them, the poor had to struggle their way up from indigence on their own. They built a sturdy road to the middle class with enthusiastic Christianity, a dogged pursuit of education, a web of mutual-aid associations, and a respect for the law. But the elites of the time were unimpressed, and declared that they could do better.

They attacked the middle class tradition of law and its celebration of property, calling it a mask for power.

They attacked middle class religion, calling it superstition and bigotry.

They ruined middle-class education, replacing a healthy and diverse system with a one-size-fits-all government monopoly that fails to educate about one third of its charges.

They annihilated the vibrant culture of mutual-aid, the web of benevolent and mutual fraternal associations and friendly societies that was the great pride of the lower middle class in the nineteenth century.

They called their creation the welfare state.
And here we are.
It's 228 pages of analysis for $0.99 on Kindle.
Another one of his books, An American Manifesto: Life After Liberalism, also looks interesting. It, too, is only 99 cents.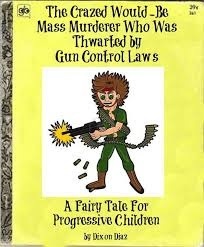 I just started reading Liberal Privilege: Joe Biden And The Democrats' Defense Of The Indefensible by Donald Trump Jr.
While everyday Americans strive to make an honest living by working hard, liberals within the swamp have perfected a way of barely working while elevating themselves above all of us. Liberal Privilege will take you behind the scenes of the swamp, just as the nation gears up for the next presidential election. In his second book, #1 New York Times best selling author, Donald Trump Jr reveals the truth the media has long refused to cover. Read about the countless liberal scandals, years of entrenched racism in the democrat party and decades of failed polices that will paint a stark picture of Liberal Privilege.
I'm only on chapter 2, so I'm not sure what I think about the book, yet. I will say that the apple didn't fall far from the tree. Here he reminds us of something that's been memory-holed:
You may not even know that over thirty years ago, Joe Biden had not one but two aneurysms. Why don't people know? Because the liberal press doesn't want us to talk about it. From everything I've learned about aneurysms, he's very lucky to be alive at all.3There wasn't even a single event—they were two separate events: one on the right side of his brain, the other on his left side. Folks, we call that a history of aneurysms.

In February 1988, Biden had emergency surgery for an intracranial berry aneurysm that had begun to leak. He wrote in his autobiography, Promises to Keep, the pain that sent him to the hospital was so great, he curled up in a fetal position on the floor and then lay unconscious for five hours.

He had to have another surgery on a second cranial aneurysm in May 1988 that knocked him out for months. They literally had to cut his head open and rummage around in there hoping to find and fix these deadly problems in Joe's brain...It's crazy how few live through even a single aneurysmal rupture and how many people suffer a serious, lifelong impairment. According to the Brain Aneurysm Foundation, 66 percent of those who survive an aneurysm experience some permanent neurological deficit.
I don't think I ever knew this. I don't ever remember reading about these events when they happened, and certainly they're not going to be brought up now. Rest assured, though, if it were Don's dad, the press would be all of it like a cheap suit, up to and including subpoena-ing the tax records of the hospital staff and room attendants.
Which is Don Jr.'s main bone of contention that's the theme of the book: Liberals have exclusive privileges that exempt them from all sorts of scrutiny.


Who Dis: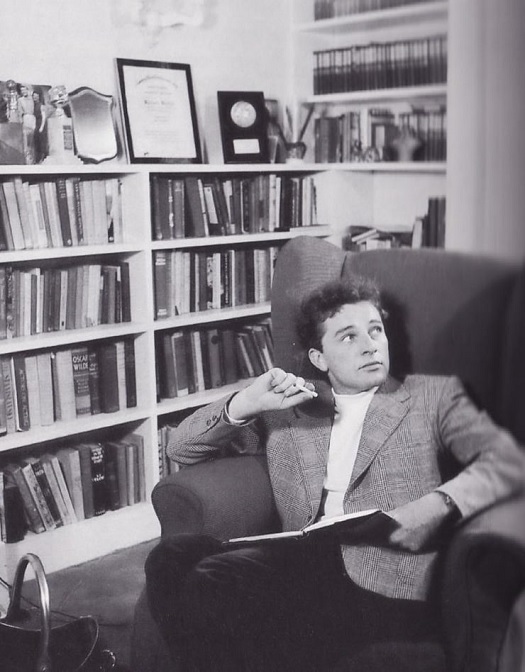 (Last week's 'who dis' was actress
Jean Harlow
.


Moron Recommendations
39 ...I switched to a new novel by Max Brooks, who wrote "World War Z". "Devolution: a Firsthand Account of the Rainier Sasquatch Massacre" is about a high-tech green energy community of PoMo urbanites living in splendid isolation in the wilds of Washington, but connected to the world by wifi. They have everything they need ferried in weekly by driverless vehicles and drones (stockpiling is just more wasteful overconsumption typical of modern America, don't you know). It's a micro-eco-community that personifies the Green Revolution, powered by solar and biogas. It's paradise, until…

Mount Rainier blows, knocking out the power grid and spewing ash into the atmosphere. Comms are out, solar can't be relied on. The roads are covered in hot mudslides, there's no escape, and winter is coming.

And worse: the disaster has driven a horde of Bigfeet into contact with the community.

Posted by: All Hail Eris, She-Wolf of the 'Ettes 'Ettes at September 27, 2020 09:24 AM (Dc2NZ)
A novel about PoMo yuppies getting chased around and eaten by Bigfeet (Bigfoots?) might be just the thing to lighten up your dark mood. Devolution: A Firsthand Account of the Rainier Sasquatch Massacre can be had on Kindle for $14.99, also on hardcover and paperback.
___________
Now this looks interesting:
On audio, I have Ghosts of Eden Park, a non-fiction account of George Remus, king of bootleggers during the Harding administration. He never drank a drop, but made a fortune buying alcohol and "medicinal" permits to sell it. He was caught and imprisoned, and gave his wife POA to maintain the family fortune.

Unfortunately for him, she liked him better in prison than out, took up with a dry agent that had been investigating him, sold most of his shit, and went on the lam.

Etc. I'm not finished, but he is now released from prison, has discovered her treachery, and is trying to make a deal with Asst Atty General Mabel Willebrandt to take down his wife and other co-conspirators.

Posted by: April, Freedom Now! at September 27, 2020 10:08 AM (OX9vb)
This sounds like the plot of a novel, but The Ghosts of Eden Park: The Bootleg King, the Women Who Pursued Him, and the Murder That Shocked Jazz-Age America is certainly non-fiction. The Amazon blurb is too big to quote, and April's description is good enough. Before Al Capone became a household name, Remus' bootlegging operation controlled 35% of all booze in the United States.
Yeah, they could make a movie out of this. Or, perhaps a limited run miniseries might be better.
___________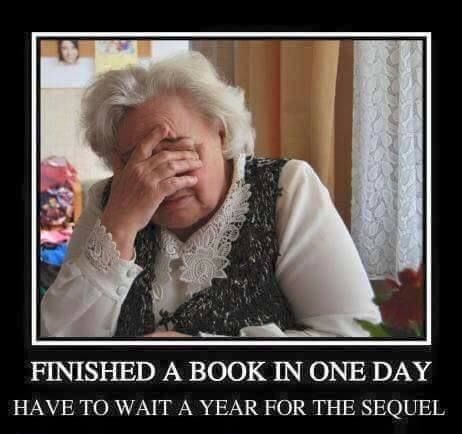 Books By Morons
Moron author Vince Milam has published book 6 in his Case Lee series of political thriller. This one is called The Orcas Island Job:
The CIA's top spy offered him a contract. He didn't relish working with her again, but the money was too good. The job started as a standard sleuthing gig. But when he discovers a major drug deal, disturbing questions are raised. Case calls on his best friend and heads for the border. Case Lee, meet the Cartel. It gets ugly.

The trail leads back to the Pacific Northwest, revealing a high-level conspiracy with spies, traitors, and corrupt politicians. Who is pulling the deadly strings? And why?
Here are excerpts from some Amazon reviews of previous books in the series:
"The Case Lee novels are the gold standard for action adventure books."

"Vince Milam's Case Lee series is as good or better than any similar series in print today."

"Milam's characters are razor sharp, his action scenes are heart pounding, and his ability to place the reader in Case's exotic locations is cinematic. Highly recommended."

"Easily ranks up there with Lee Child and Vince Flynn."
The Kindle price is 99 cents.
___________
If you like, you can follow me on Twitter, where I make the occasional snarky comment.
___________
So that's all for this week. As always, book thread tips, suggestions, bribes, insults, threats, ugly pants pics and moron library submissions may be sent to OregonMuse, Proprietor, AoSHQ Book Thread, at the book thread e-mail address: aoshqbookthread, followed by the 'at' sign, and then 'G' mail, and then dot cee oh emm.
What have you all been reading this week? Hopefully something good, because, as you all know, life is too short to be reading lousy books.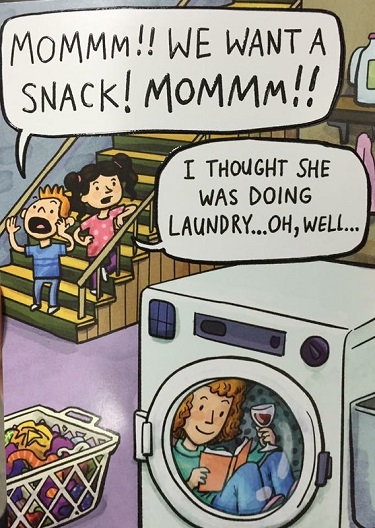 posted by OregonMuse at
09:00 AM
|
Access Comments