« The response to Covid has set the stage for a new Prohibition [Buck Throckmorton]
|
Main
|
Jen Rubin Melts Down On Twitter (Of Course) »
October 05, 2020
Is This Real, or Parody?
I mean, is this a real local antifa/BLM group trying to show how hrrrrrrd they are, or is this a rightwing parody of what they'd imagine an antifa/BLM gang of pussies would look like?
Answer:


















Space provided so you can actually guess before seeing the answer.






Some more space. Come on, I know you really want to think about this before rushing to see the answer.
Still rushing, huh? Well, I tried. The next time you scroll down, you'll see the answer.
Okay I lied. Come on -- I want you to earn this. Just try. That's all I ask.

That's not trying. That's just scrolling. The only person you're cheating by scrolling down to the answer is you.

Okay, do you have your answer locked in?
It's... quite real. The deviants seen in the video are in a "rap group" called Waraq, and were labeled a "gang" by police. They were arrested for inciting a BLM riot.
Eariler in June we identified two members of the upstart rap group Waraw as instigators of the rioting and looting in Providence during the black lives matter peaceful protests. In particular we noticed the Tapioca Tornado and Transgender Janeane Garofalo leading the cha[nt] to begin looting.
I believe the pyrsyn's nom de trans is "Transgender Jeneane Garofalo," because it looks a bit like a transgender Jeneane Garofalo.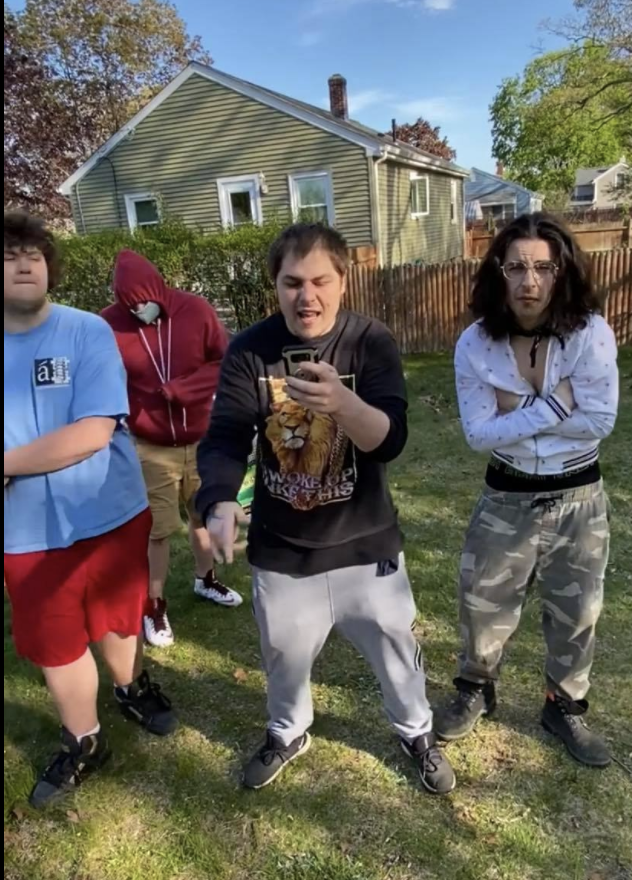 Guess which one is Transgender Janeane Garafolo

posted by Ace at
04:46 PM
|
Access Comments