« Quarantine Cafe: Special Animal Friends Edition
|
Main
|
The Morning Report - 10/1/20 »
September 30, 2020
Wednesday Overnight Open Thread (9/30/20) Good Bye September Edition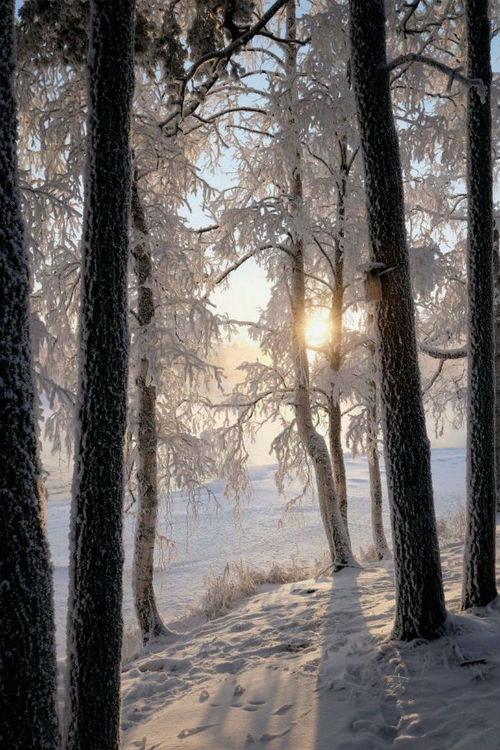 ***
The Quotes of The Day

Quote I

You can always tell a real friend: when you've made a fool of yourself he doesn't feel you've done a permanent job. Laurence J. Peter
;)

Quote II

Music, in performance, is a type of sculpture. The air in the performance is sculpted into something. Frank Zappa
Quote III

"I'm not at risk for COVID, nor are my kids,Elon Musk

Quote IV

"At the end of the day, our responsibility at the AG's office is to the truths and to the facts," he added. "I cannot fashion the facts in such a way to meet a narrative that in many ways has already been put out there before the facts have been put out there." Kentucky Attorney General Daniel Cameron

Quote V

"I'm appalled we have no indictments yet from Mr. Durham as long as this has gone on and as much evidence has been apparent," Powell, a former federal prosecutor, said. "There could have been significant charges brought, certainly several months ago." Attorney Sidney Powell
Appalled? Get serious, we all know there are at least two sets of laws in this country.
***

I really don't have much to say about last night's dumpster fire debate. Once again it is shown we have a lot of citizens who don't love this country. Also money talks and bullshit hits Google.

Last night's debate between U.S. President Donald Trump and former Vice President Joe Biden may have convinced Americans to move north of the border.

Google searches in the U.S. for the terms "move to Canada" and "how to move to Canada" skyrocketed last night, hitting their peak at around 10 p.m. Eastern time, right as the two candidates were locked in their grim battle.
Don't get me wrong, I love Canada. But, I'm an American and I'll remain. Period.
***

I caught my first NFL game on television this past Monday night while traveling. The first thing that struck me was that ESPN replaced Booger McFarland. Shock, yeah, I know.
My second observation, what a complete Clusterf*ck of virtue signaling. You have players doing everything except for swapping spit and/or blowing one another while coaches, medical personnel and officials wearing masks. The NFL has taken this Nancy shit too seriously. NFL Threatens to Take Draft Picks from Teams if Coaches Don't Wear Masks

The strongly worded memo, sent to coaches, general managers and team executives by NFL executive vice president Troy Vincent, includes a passage in which the NFL says it will 'address lack of compliance with accountability measures that may include … suspensions and/or forfeiture of draft picks.'

It marks the second time this month that the NFL has warned coaches to comply with coronavirus-related protocols by wearing a mask on the sideline.

The league has already fined four head coaches this season — Las Vegas' Jon Gruden, New Orleans' Sean Payton, Denver's Vic Fangio and the Rams' Sean McVay — for not wearing masks on the sideline during games.
***
No one ever said life was going to be easy. But this is just down right ridiculous. "Independence is an obstacle to happiness. Freedom is slavery. Stay home."

BuzzFeed gaslights millennials that living with your parents forever is fine, as US creates a generation of docile perma-children

Young Americans are being encouraged to lower their expectations and ditch their dreams of financial independence as the economy circles the drain. Is this just cushioning the blow of the collapse, or something more sinister?
Sandbagged out of the gate by the 2008 recession, young American adults have had the economic rug pulled out from under them yet again with the coronavirus shutdowns. As of July, the majority of US adults aged 18 to 29 are living with their parents – 52 percent – and they aren't the only ones.

Even 30- and 40-somethings are getting in on the homecoming. Buzzfeed wants you to know that this is not only totally normal, but that young Americans' dreams of financial independence and living on their own are woefully outdated.

Translation? The US economy is doomed, and it's not about to get any better.

It sounds as if Jake Tapper and his friends Oh no, mean girls can't handle mean boys.

During CNN's coverage of Tuesday's presidential debate, host Jake Tapper stated that he received a text from one of his friends that their sixth-grade daughter burst into tears and had to run to bed because the girl was "so appalled" by President Donald Trump's behavior.

Tapper said that everyone on the panel is "getting text messages from friends all over the country. A friend of mine, in Kansas City, watching her first debate with her sixth-grade daughter, daughter bursts into tears, has to run to bed. Because she was so appalled, this sixth-grade girl, at what she saw from the president of the United States. We all want to dive into the substance, but it's almost difficult to get there."
Utter bullshit.
***

If I was looking for a new job. I might just apply here. Will Coinbase CEO Brian Armstrong move the pendulum the other way on SJW BS at work?

Coinbase CEO Brian Armstrong sent his employees a letter telling them to get in line with a new company "culture shift," offering those unwilling to do so a "generous separation package."

Armstrong sent the letter, which CoinDesk obtained, to Coinbase employees on Wednesday, stating the time has come to have a "difficult conversation" over his recent clarification of Coinbase's mission.

A person close to the situation and speaking under condition of anonymity confirmed the letter was real and said Coinbase recognized certain employees weren't comfortable with the new direction.

Armstrong wrote that Coinbase had "an apolitical culture" in an open letter published Sunday that said the exchange would not engage in "broader societal issues" or entertain employee discussions about these issues.
***

Talk about an "OH SHIT" moment.

Speaking of "OH SHIT". Drawbridge + Dukes of Hazard Wanna-be = CRASH.

Speeding toward his objective, a man's heart sinks as he sees the drawbridge start to rise. But instead of backing off the throttle, he floors it, hits nitrous, and soars over the gap. This may sound like the opening scene from 2 Fast 2 Furious, but on Wednesday evening in Detroit, Michigan, that exact scenario actually unfolded.

Instead of a Paul Walker-piloted Nissan Skyline GT-R R34 leapfrogging a Toyota Supra Turbo midair, however, the stunt was reenacted by the rogue driver of a Dodge Stratus R/T believed to have been whippit'd out of his mind.

In an interview with NBC affiliate WDIV 4, the Fort Street Bridge operator Andre Locke recalled being in disbelief as he saw the Dodge snub the closed gate only to accelerate up the rising drawbridge.

"And I looked, and I said, 'no he ain't,'" said Locke to tv reporters. "I hit the emergency stop, and the bridge jammed."
***

Everything seems to be a Federal case these days. Zoom meeting inundated with racist content. University calls the FBI.

An online Miami University business fraternity meeting was infiltrated with racist content. In response, the university called on the FBI's anti-terrorism arm to investigate the party responsible.

During Psi Sigma Epsilon's Zoom meeting, an unknown person posted racial slurs and anti-Semitic images. Miami University President Gregory Crawford condemned the actions: "The person or persons responsible invaded Miami's educational program, verbally disrupting and assaulting members of our community. These acts are beyond contemptible — this is not free speech and it will not be tolerated."


"We denounce all acts of hatred and prejudice. I assure the Miami community that acts of hatred such as this will not deter us in advancing towards our goal of justice, equity, diversity, and inclusion," said Crawford. "It is up to all of us to help in building a culture that detests such actions and makes all members of the community feel welcomed and valued.
***

Wonder when Charlie and Bitter Clinger are going to make a bartending video together.........

***
First of all I wasn't sure if this was ONT worthy or Pet Thread worthy. Secondly, I want to know which Morons are parrot trainers.

Parrots removed from wildlife park after swearing at visitors
'One swears, one laughs and before you know it, it's like an old working men's club scenario where they are all just swearing and laughing'


Five newly adopted parrots at a wildlife park in Lincolnshire have been temporarily removed from public view after they began swearing at visitors.
***
Everybody is sorry. Every thing is A OK then? Just don't do it again. They made Carter Page's life a living hell, yet nothing happens to the perpetrators.

Sen. Lindsey Graham read portions of the letter at the beginning of a Senate Judiciary Committee hearing with former FBI Director James Comey on Wednesday.

The attorney, who works in the Justice Department's Office of Intelligence (OI), is not identified in the letter. The attorney signed all four of the Foreign Intelligence Surveillance Act (FISA) warrants granted against Page.

Stephen Boyd, the assistant attorney general for legislative affairs, sent the document to Graham on Sept. 16.
***
The ONT Musical Interlude
On this day: 30 Sep 1947
Marc Bolan (born Mark Feld), English guitarist, singer, songwriter, best known as the lead singer of the glam rock band T. Rex. Bolan was one of the pioneers of the glam rock movement of the 1970s. He had the 1971 UK No.1 single 'Hot Love', plus over 20 other UK Top 40 singles, and the 1972 US No.10 single Bang A Gong, (Get It On). Bolan was killed in a car accident on 16th September 1977 aged 29 a fortnight before his 30th birthday. via thisdayinmusic.com
&&&
Born on this day: 30 Sep 1964
Trey Anastasio, singer, guitarist from American rock band Phish who are known for musical improvisation, extended jams, and blending of genres. via thisdayinmusic.com
***

What a waste of pizza. Genius Award Winner.

A Florida Man slapped his girlfriend in the face with a slice of pizza, leaving her covered in "grease, red sauce, and food toppings," according to police who arrested the accused batterer.

Responding Wednesday night to a call about a disturbance at an apartment building in Port Charlotte, cops were met by the 51-year-old victim, who said that Sean Metcalf, 59, had "smacked her in the face with a piece of pizza."

The woman said she was taking items to the trash when Metcalf became very angry and started to yell at her. Included in the material the woman planned on tossing was a pizza box she mistakenly thought was empty.
***

What an awesome shopping experience. Tonight's Feel Good Story of The Day.

When car dealers end up in the news, it's rarely for a good reason. More often than not, it's because they're mistreating customers, scalping limited-production models, or outright conspiring against direct sales models that circumvent the divisive dealer system. But this time, we're reporting on a car dealership for something good. How good? A New York Chevy dealer gifted a brand-new car to an elderly veteran.

Joe Basil Chevrolet was visited last Thursday by 104-year-old veteran Clint Johnson, and though specific details of his service weren't shared, both his centenarian status and Twentieth Air Force cap suggests he served in World War II. While Johnson is said to have shown up intending to buy a 2020 Chevrolet Sonic, dealer staff saw no better way to thank him for his service—all gave some, some gave all, as they say—than handing over the keys for free.
***
Tonight's ONT has been brought to you by Superlative Adjectives.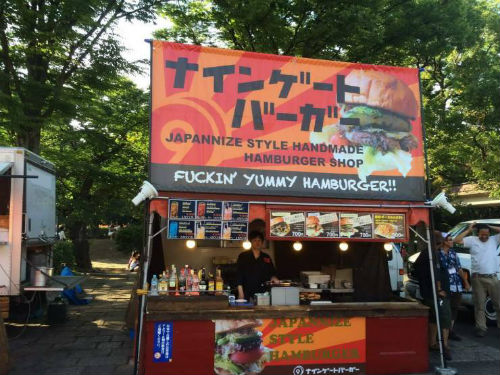 Notice: Posted with permission by the Ace Media Empire and AceCorp, LLC. Neither snow nor rain nor heat nor gloom of night stays this Cob from the swift completion of The ONT.

posted by Misanthropic Humanitarian at
09:52 PM
|
Access Comments