« Two Cops Shot in Louisville;
Suspects Arrested?
|
Main
|
The Morning Report - 9/24/20 »
September 23, 2020
Wednesday Overnight Open Thread (9/23/20)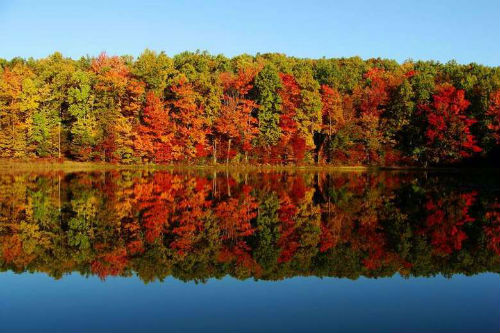 ***
The Quotes of The Day
Quote I

Anyone who goes through life trusting people without making sure they are worthy of trust is a fool. Yet there are people who may be trusted, men as well as women. There are are as many difference in their natures as there are flowers in these meadows.Elizabeth Aston

Quote II

"In my mind, the choice is clear. We owe our black and indigenous community members about 400 years of investments," Seattle councilmember Tammy Morales

Quote III

"But Putin is intent on sowing discord and division in the United States. It's an attack on our democracy. And unfortunately, Donald Trump has failed to stand up to it."Sen. DICK Blumenthal (D-CT)

Quote IV

"This is the most impactful step our state can take to fight climate change," "Our cars shouldn't make wildfires worse -- and create more days filled with smoky air. Cars shouldn't melt glaciers or raise sea levels threatening our cherished beaches and coastlines."CA Gov. Gavin Newsom
***

Peaceful protests emerge in Louisville.

Wonder what the stellar Viet Nam vet Dick Blumenthal has to say.
***

Dayum. Karens are everywhere, even at the beach.

Parents accused of child abuse over water-skiing six-month old son

Rich Casey Humpherys beams from ear to ear as he cruises along the crystal clear waters of Lake Powell in Utah - but not everyone found the record-breaking tot's antics so endearing
The little guy looks happy. Had he been being dropped out of the birth canal and attacked with a shop vac it would have been celebrated.
***

What was once accepted as safe is no longer safe. Adios plastic face shields. You don't work so well.

Plastic face shields allow nearly 100 per cent of tiny airborne droplets released by coronavirus-infected patients to escape through visors, a study has warned.

The alternative to face masks were touted by industry experts as providing adequate protection from the virus.

And the British government has recommended them for hairdressers, barbers, nail technicians and tattooists as a barrier between them and the customer.
Government give bad advice? Get outta here!!
***

No word if Garrett will be joining this show anytime soon............

***

If we weren't there it wouldn't be an issue just how many are there. The losing proposition of being in Afghanistan.

Analysis: Don't trust estimates of Al Qaeda's strength in Afghanistan

The U.S. government, military, and intelligence services have provided inaccurate assessments of Al Qaeda's strength in Afghanistan for more than a decade.

U.S. Secretary of State Mike Pompeo continued that tradition by recently regurgitating that Al Qaeda has fewer than 200 fighters in the country.

This estimate, like previous ones, should not be trusted.

U.S. officials have downplayed Al Qaeda's strength in Afghanistan for several reasons. Chief among them, the seemingly non-threatening number has been used to justify the preferred policy of disengaging from Afghanistan. The Obama Administration sought to negotiate a settlement with the Taliban and fulfill their campaign promise of leaving Afghanistan by the end of Obama's second term.

It would have been difficult – if not impossible – to achieve this if Al Qaeda had a major presence in Afghanistan and fought alongside the Taliban. Additionally, there are many problems with how U.S. intelligence services have defined Al Qaeda and understood its relationship with allied groups.
***

In the market for a job? This one promises to be interesting and different each and every day.

"SINCE COVID-19 MANY AMERICANS FELL BEHIND IN ALL ASPECTS," reads the website copy. The button below this statement is not for a GoFundMe, or a petition for calling for rent relief. Instead, it is the following call to action, from a company called Civvl: "Be hired as eviction crew."

During a time of great economic and general hardship, Civvl aims to be, essentially, Uber, but for evicting people. Seizing on a pandemic-driven nosedive in employment and huge uptick in number-of-people-who-can't-pay-their-rent, Civvl aims to make it easy for landlords to hire process servers and eviction agents as gig workers.

I hope that your life insurance is paid up...............
***
Nothing shady going on here with Mikey Bloomberg. Move along nothing here to see or question.

The money will go towards a program organized by the Florida Rights Restoration Coalition. By state law, former prisoners who are already registered to vote in Florida are barred from participating in the election if they have outstanding legal debts to the state, according to the Washington Post.

Bloomberg has raised money from both individuals and foundations, according to his advisers. The billionaire views the donations as a more cost-effective way of adding Democratic voters in Florida than investing money to persuade non-felons to change their vote, according to a memo.

"We have identified a significant vote share that requires a nominal investment," it reads. "The data shows that in Florida, Black voters are a unique universe unlike any other voting bloc, where the Democratic support rate tends to be 90%-95%."

The memo also notes that Biden is currently polling worse among Cuban American voters than Hillary Clinton did in 2016, while other Hispanic groups are in favor of Biden by a margin of 3 to 1.
***

Glad my hobby doesn't give me Oh Shit moments!!!!
***

Science is only settled when it isn't................

***

God, pretty please God, let me sit on this jury.

Anthony Huber was "protesting" in Kenosha on August 25. He was also one of the (at least) four men who attacked Kyle Rittenhouse that night during rioting. Huber was the one who tried to cave Rittenhouse's skull in with a skateboard.

Rittenhouse shot Huber once in the chest, killing him. Now huber's girlfriend, described as his "life partner," and three others who were in Kenosha that night, have filed a federal lawsuit against Rittenhouse, a couple of militia organizations and Facebook.

If he uses a skateboard, defend yourself says the Horde.
***
The ONT Musical Interlude

As far as I'm concerned certain members of Metallica have nothing to defend. Business is business.
On this day: 23 Sep 1980
Bob Marley collapsed on stage during a concert at the Stanley Theater in Pittsburgh, Pennsylvania. Marley had collapsed in New York's Central Park while jogging, two days before and was told to immediately cancel the US leg, but flew to Pittsburgh to perform one final performance. This was the last time Marley ever appeared on stage performing, Marley died of cancer on in May 1981. via thisdayinmusic.com
Born on this day:23 Sep 1949
US singer, songwriter, Bruce Springsteen, 'The Boss', who had the 1985 US No.2 & UK No.4 single 'Dancing In The Dark', 1994 UK No.2 single 'Streets of Philadelphia'. His most successful studio albums, Born in the U.S.A. and Born To Run showcase a talent for finding grandeur in the struggles of daily American life; he has sold more than 65 million albums in the United States and more than 120 million worldwide. via thisdayinmusic.com
And Finally...........
Ozzy Osbourne – "Crazy Train" Official Animated Video
John Michael "Ozzy" Osbourne rose to prominence in the 70s as the "Prince of Darkness" responsible for the vocals of band Black Sabbath. While most of us are familiar with the band because of the Guitar Hero and Rock Band franchises, we're equally familiar with the man because of his self-titled MTV show.
(H/T CBD)
***

Oh boy, talk about a Genius Award Winner - First Runner-up.

Off-roading alone is rarely a good idea, and that's especially true when you're driving somewhere outside your comfort zone. With no one to yank you from a rut or, worse yet, pull you out of your rig if things get tippy, you're asking for trouble. It looks like a California Jeeper learned this for themselves sometime in the past few days as their mostly stock Wrangler now sits abandoned atop a highline hiking trail.

Damning photos of the four-door Jeep were posted to the Hemet Eye News Facebook group and almost immediately shared a thousand times over. There's little context to go off of, but it's clear to see the—ahem—adventurous wheelman decided they'd had enough of the narrow trail. With a steep dropoff looming no matter what route they took and the passenger side hanging toward a rocky ravine, giving up was definitely the best choice they made that day.
***

This dude gives the ultimate definition of packing. Genius Award Winner.

Meet Justin Savoie of Golden meadow, LA.

Like many of us, Justin is concerned about his safety and the safety of those he cares about. So, in an effort to protect himself against the Antifa and BLM terrorists, Justin is always packing a pistol somewhere secure.

Police confronted Savoie and a female acquaintance after spotting suspicious activity at the woman's residence. During a pat down of Savoie, cops recovered a concealed handgun, marijuana, and drug paraphernalia. They also subsequently seized several other guns from Savoie's truck, as well as homemade silencers.
***
96 is the new 29. Tonight's Feel Good Story of The Day.

Sept. 23 (UPI) -- A 96-year-old Pennsylvania has become the first person at her local bowling alley to roll a "no tap 300," meaning she knocked down at least nine pins in each frame.

Sara Lyons, who will be 97 on Nov. 30, was bowling at Kennedy Lanes in McKees Rocks when she finished her game with a score of 300 -- becoming the first person to do so at the alley.
***

Tonight's ONT has been brought to you by Dinner Time Blues.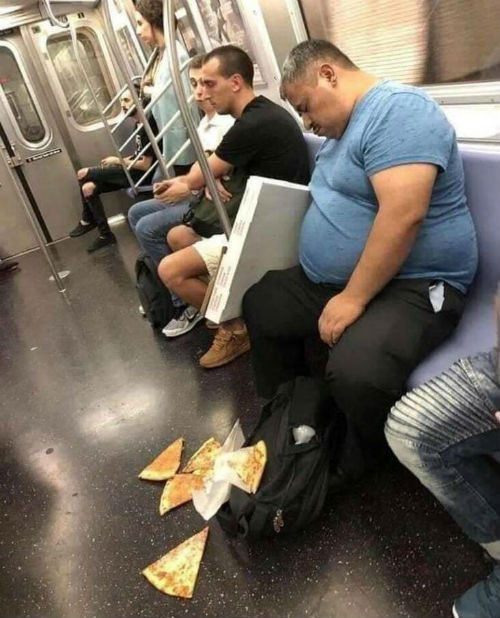 Notice: Posted with permission by the Ace Media Empire and AceCorp, LLC. Fighting Weekenditis one day at a time.


posted by Misanthropic Humanitarian at
09:47 PM
|
Access Comments