ę Is This Something?
|
Main
|
TWITTER, WHICH CENSORS TRUMP FOR TWEETING WE NEED LAW AND ORDER AS "GLORIFYING VIOLENCE," ALLOWS HASHTAG "BURN LOUISVILLE" TO TREND FOR HOURS IN MIDDLE OF RIOT SITUATION Ľ
September 23, 2020
Political Chat Network ESPN: Violent Antifa Riots Are Neither Violent Nor Riots and Also Aren't Antifa, But Are Instead Caused by "Rightwing Agitators" Pretending to be Antifa
The jock-sniffers have given up sniffing jocks, and instead are sniffing Rachel Maddow's chair.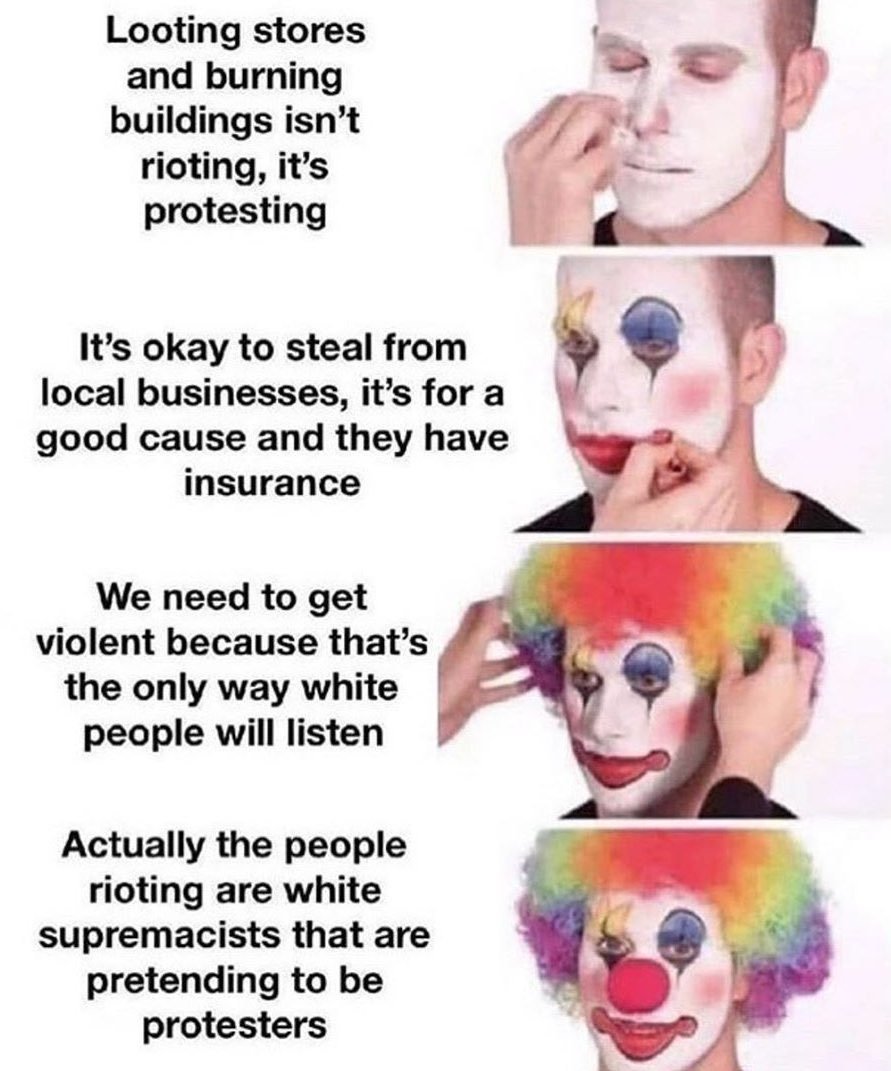 No wonder why ESPN hosts want to talk about anything but sports -- NBA finals the worst-rated in the modern era.
Channel-turning viewers handed the NBA another L on Tuesday.

Game 1 of Heat-Celtics drew only 4 million viewers. The average is down significantly from last season's Bucks-Raptors' 5.5 million.


Number-to-number, that's ugly. Factor in last night featured one of the NBA's premier franchises, the Celtics, and last year a team from Canada, it is officially a tank-job.
Game 2 had the lowest ratings of any Finals game since 2003.
Last year Game 2 of the Eastern Conference Finals between the Bucks and Raptors averaged 4.394 million viewers on TNT; in 2018, Cavs-Celtics averaged 8.417 million viewers on ESPN. This means that last nightís telecast was down 21 percent from the corresponding game last year and 59 percent from two years ago.
And yes, it's because people are tired of being lectured about politics by people who have not had to put in an honest effort in school since 8th grade.
A new Harris Poll backs Trumpís critique of the NBA, with 39% of sports fans saying they are watching fewer games. And the chief reason why? Politics. The longtime polling agency surveyed nearly 2,000 people over the weekend and gave those who identified as sports fans--two-thirds of the total--ten options to choose from on why they are watching less basketball.

"The league has become too political" was the clear choice, with 38% of respondents who identified themselves as sports fans. "Boring without fans" captured 28% of the vote while the NBA's association with China caused 19% of sports fans to turn the dial, another nod to a league Trump labeled a "political organization" last week...
By the way: the sports leagues are actually juicing the ratings.
They lobbied Nielsen to include in their ratings, for the first time, people who watch sports outside the home, like in bars, are watching games.
That boosts ratings -- on paper, at least. But of course in previous years people were watching in bars, and those viewers weren't counted, because Nielsen has always measured viewership at the home.
Without that change to the way ratings are measured, the sports leagues would be showing even greater losses of viewership.

posted by Ace at
04:41 PM
|
Access Comments