« Quarantine Cafe: De Children of De Night... Vhat Sweet Music Dey Make Edition
|
Main
|
The Morning Report - 9/22/20 »
September 21, 2020
Monday Overnight Open Thread (9/21/20)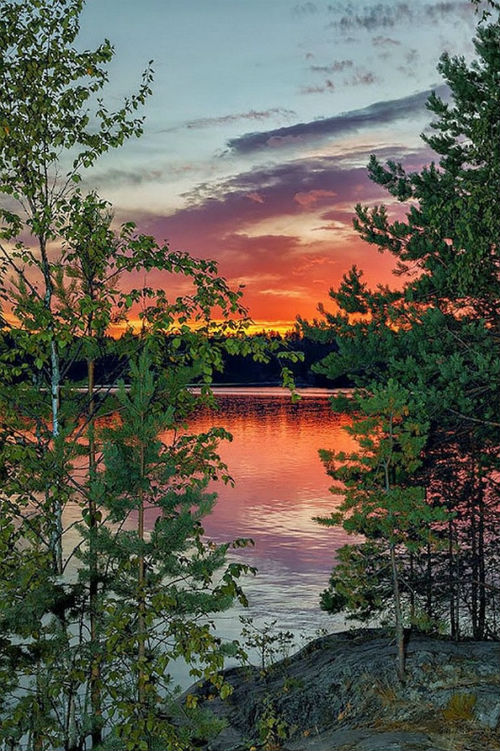 ***
The Quotes of The Day

Quote I

The only guy who seems to have defied the ravages of time whilst in the Oval Office is Trump – he seems sleeker, more energetic, and even more potent now than before he beat Felonia Milhous von Pantsuit. Maybe it's because he bathes each day in the healing tears of his liberal enemies. Kurt Schlichter

Quote II

"She was my hero. She fought for me, and all women. I feel today very much like I felt on the night my own mother died. I feel like someone punched me in the stomach." Stevie Nicks

Quote III

"What this tells us is that Trumponomics—lower taxes, lower regulations, better trade deals, promoting American energy—these policies didn't just work for the rich."Stephen Moore

Quote IV

"I am, by nature, a starter of fires. My work has been to figure out where I'm going to burn down everything around me by adding the fuel of my religion, skin color, gender or even tone."Rep. Ilhan Omar (D-MN)
***
People are fleeing Blue states by the score. Are they taking their political views with them? Only time will tell.

Letters from the politically homeless
Almost every Democrat voting for Trump has a story about being ostracized, shamed or losing a friend


Americans aren't just fleeing liberal strongholds like California, Chicago and New York in droves. We are moving politically, too. As I often find myself caught in the crossfire of the culture wars, I also find myself at the crossroads of this migration.

Since my last column, headlined 'Why I won't vote', I've received hundreds of emails from others who feel politically homeless. I've also heard from many who have voted Democrat or Republican their entire lives and, for the first time, in 2020 will vote for the opposite party. Lifetime conservatives are voting for Biden. Independents are being radicalized to vote red or blue. People who didn't vote for Donald Trump in 2016 are enthusiastically voting for him now.

I even heard from a guy who hasn't voted since Nader but is coming out to support Trump. Many who identify as 'politically homeless' are opting to vote third party or, like me, not to vote in the presidential category at all. (Allow me to clarify something I should have made clear in my previous column: I will be voting down ballot.)
***

Some vandalism is acceptable. While others isn't.

"A few partygoers got the idea to paint in huge [letters, using] yellow paint with rollers on North 15th, 'F–k Cuomo and de Blasio,'" an attendee told The New York Post. "The party continued. Everyone took photos.

"It was a big hit. The crowds cheered, even the cops chuckled."

The statement was short-lived and erased from the street by the City, according to The Post.
***

Language-NSFW This is what a mental illness looks like.
***
Whoever advised the NFL that turning their games into a showcase for leftist activism was a good idea, should be probably be declared non-essential.

NBC's Sunday Night Football showcased two of the best franchises in the NFL over the last decade, despite that, the ratings crashed by nearly 20 percent.
***

I wonder if there is a dental plan? If there is.........

How to Apply for a Job That Pays $50K to Explore National Parks

It appears as though we are currently living in the golden age of contests marketed as "dream jobs," with new opportunities being announced regularly. The latest one comes from Michelob ULTRA Pure Gold, which posted its listing for a new CEO—that's Chief Exploration Officer—earlier this week. But this one doesn't just involve getting paid to travel by camper van to a national park for a weekend: it involves getting paid to travel by camper van to multiple national parks over six months. Here's what you need to know about the position and how to apply.
***

Is she really this forgetful? Or does she just spew shit out for the fun of it?
***

What's wrong with the regular Kit Kat candy bar? 400+ flavors in Japan.

Whenever we go to Japan, we stock up on Kit Kat bars with unusual flavors. It turns out there are over 400 different varieties. From Great Big Story:

Kit Kat is big in Japan. From cheesecake to wasabi to purple sweet potato, the crispy wafer bar is available in more than 400 varieties, according to Yuji Takeuchi, marketing manager for Nestlé Japan. And it's up to Yasumasa Takagi to keep the fresh flavors coming. The classically-trained pastry chef has added over 50 to the Kit Kat canon so far. Takagi invites us into his kitchen in Tokyo to see how he creates yummy new flavor profiles for customers who are always hungry for more.
I've had the apple flavor, not overly impressed with it.
***
***
The ONT Musical Interlude
&&&
&&&
&&&
On this day: 21 Sep 1991
Status Quo put themselves in the Guinness Book Of Records by appearing four venues in one day, Sheffield, Glasgow, Birmingham and London, performing all four in a 12-hour period. via thisdayinmusic.com
***
With friends like these you are a Genius Award Winner.
***

He couldn't take it with him, so he gave it away. Tonight's Feel Good Story of The Day.

Charles "Chuck" Feeney, 89, who cofounded airport retailer Duty Free Shoppers with Robert Miller in 1960, amassed billions while living a life of monklike frugality. As a philanthropist, he pioneered the idea of Giving While Living—spending most of your fortune on big, hands-on charity bets instead of funding a foundation upon death. Since you can't take it with you—why not give it all away, have control of where it goes and see the results with your own eyes?

"We learned a lot. We would do some things differently, but I am very satisfied. I feel very good about completing this on my watch," Feeney tells Forbes. "My thanks to all who joined us on this journey. And to those wondering about Giving While Living: Try it, you'll like it."

Over the last four decades, Feeney has donated more than $8 billion to charities, universities and foundations worldwide through his foundation, the Atlantic Philanthropies. When I first met him in 2012, he estimated he had set aside about $2 million for his and his wife's retirement. In other words, he's given away 375,000% more money than his current net worth. And he gave it away anonymously. While many wealthy philanthropists enlist an army of publicists to trumpet their donations, Feeney went to great lengths to keep his gifts secret. Because of his clandestine, globe-trotting philanthropy campaign, Forbes called him the  James Bond of Philanthropy.
***

Tonight's ONT has been brought to you by Pronouncements.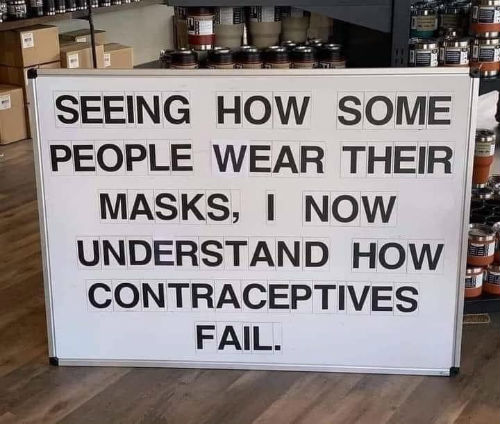 Notice: Posted with permission by the Ace Media Empire and AceCorp, LLC. ONT tips, loose change, drink tokens and burner phones to petmorons at gmail dot com. Complaints, pissing and moaning to Karen's, Ltd.

posted by Misanthropic Humanitarian at
10:00 PM
|
Access Comments