« Gun Thread: Gimme Ammo Edition [Weasel]
|
Main
|
The Morning Report - 9/21/20 »
September 20, 2020
Sunday Overnight Open Thread (9/20/20)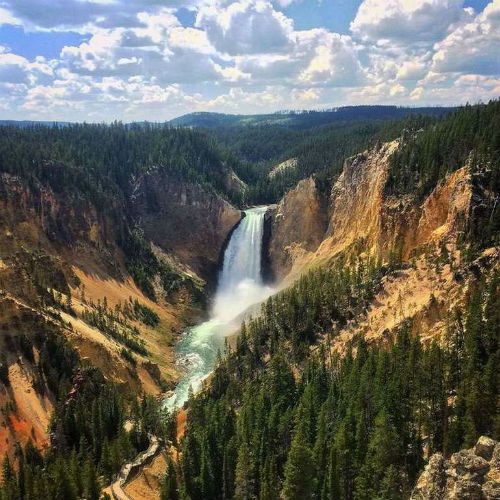 ***
The Quotes of The Day

Quote I

"There's nothing in the Constitution that says the president stops being the president in his last year," Supreme Court Justice Ruth Bader Ginsburg

Quote II

"I think there's a budding realization that not only is this a good thing for us to try, but that we may not have any other option," St. Paul mayor Melvin Carter

Quote III

"They came to me and told me that they want to do positive things with their lives,"Congressional candidate Lacy Johnson

Quote IV

"I believe that not only did the College impose an undue burden on the rights of Gettysburg students, but they needlessly decided to send us home, robbing us of our tuition dollars once again," Andrew Breschard

Quote V

"Boy, this comes as a complete surprise. I mean, I read all the reviews and they said so many terrible things. That they were embarrassed for me. That I lost my way and wasn't even worth watching. I hope all you critics learn from this. This is a teachable moment. Shut the fuck up forever." Dave Chappelle
Comments of The Week

***

First they become participation trophy athletes. They then transform into Special Snowflakes. And finally become adults who rat out their own. East Germany is alive and well on our shores.
A recent report in Reuters takes the surprising step of hailing college students who report friends and fellow students for breaking COVID-19 social distancing rules as "whistleblowers".

"As some U.S. college students party, others blow the whistle," Reuters says. In some cases these supposed "whistleblowers" are going so far as to make 'undercover videos' capturing on or off-campus parties, which school authorities have sought to clamp down on given the general rise in infections for many campuses as they struggle to make it through the fall semester.

Apparently school administrations and security are actually pouring through footage of 'illicit parties' to identify coronavirus police rule-breakers and either send them packing or at least impose severe punishment. Town police departments have also recently released footage of Covid-19 flouting parties, as with one recent egregious case of COVID-19 positive students actually hosting a gathering.
***
"The raindrop never thinks its responsible for the flood."

***

Karen responds to Ruth Bader Ginsburg passing.
Odds she is an "educator"?
***

The first rule of hand cuff sex, Always have the key before you engage. Or so I've been told.

Police in Britain responded to an early morning call from a man who became trapped in a pair of handcuffs in an apparent case of romance gone awry.

The Greater Manchester Police's Rochdale station said officers responded to a home at 4:30 a.m. Friday to help a couple having difficulty with a pair of handcuffs.
***

This made me chuckle out loud. How do you get the press to report Joe Biden as a sexual assault perp?

WASHINGTON, D.C.—Trump has announced his pick for Supreme Court justice: Joe Biden. By nominating Biden, Trump has forced the Dems' hands, making them believe the sexual assault claims and allegations of inappropriate, creepy behavior against the former vice president.


The "4D chess" move forced Dems to immediately accuse Joe Biden of sexual assault and reverse their position on the current claims against him.

"We now believe Tara Reade," said a somber Kamala Harris, "and we will do everything in our power to destroy this man's life."
***
***

The ONT Is Always Looking Out For You TM How to improve your vocabulary.
***

I bet she is Holy Hell with a vacuum cleaner.

A woman who was test-driving a new car crashed after traveling over 100 miles per hour on Interstate 395 in Norwich, according to troopers.

The 30-year-old driver admitted to troopers that she was driving at a high speed because she wanted to test the capabilities of the car.
***
The ONT Musical Interlude
On this day: 20 Sep 1970
Jim Morrison of The Doors was acquitted on charges of lewd and lascivious behavior, but was found guilty of exposing himself during a concert at The Dinner Key Auditorium in Coconut Grove a year and a half earlier. At his trial at the Dade County Courthouse in Miami, Judge Goodman sentenced Morrison to six months hard labor and a $500 (£270), fine for public exposure and sixty days hard labor for profanity. The sentence was appealed, but Morrison was never brought to trial, as he would die in Paris France on July 3, 1971. via thisdayinmusic.com
&&&
On this day: 20 Sep 1973
On his way to perform his second concert of the day, US singer, songwriter Jim Croce was killed with five others when his chartered aircraft hit a tree on take off in Louisiana. via thisdayinmusic.com
***

Karma meets the Genius Award Winner.

Meet Bounty Cheramy.

The 22-year-old Florida resident was arrested for drunk driving early Sunday after allegedly slamming his Mazda into an electronic sign cautioning motorists to "Drive Sober or Get Pulled Over."

According to a probable cause affidavit, cops found Cheramy outside his car around 12:30 AM on the Tamiami Trail in Port Charlotte on the state's Gulf Coast. Cheramy's auto had sustained "heavy front-end damage," reported a deputy who also noted that "the county sign board trailer had been struck."

Cheramy told police that he was talking on the phone when he "suddenly struck something," but was unsure "what he had struck or how he hit it."
***

The Good Samaritan from Arizona. Tonight's Feel Good Story of The Day.

Arizona Woman Drops Off Surprise Gift To Louisiana Man Whose Home Was Hit By Hurricane

A South Louisiana man is feeling grateful after receiving an unexpected act of kindness from a stranger.
***
Weekly commenter stats for week of 9-20-2020

Top 10 commenters:
1 [587 comments] 'TheJamesMadison, shouting Lawrence! into the desert' [82.39 posts/day]
2 [571 comments] 'Sponge - China is Asshoe!'
3 [523 comments] 'Insomniac - Ex Cineribus Resurgo'
4 [513 comments] 'Tom Servo'
5 [435 comments] 'Skip'
6 [418 comments] 'Crazy Miklos' Tzampotli Family Fun Park and Contactless Endless Taco Bar'
7 [373 comments] 'REDACTED'
8 [363 comments] 'BurtTC'
9 [363 comments] 'Catch Thirty-Thr33'
10 [330 comments] 'garrett'
Top 10 sockpuppeteers:
1 [411 names] 'Crazy Miklos' Tzampotli Family Fun Park and Contactless Endless Taco Bar' [57.69 unique names/day]
2 [59 names] 'My Pimp Shot My Dealer'
3 [58 names] '18-1'
4 [49 names] 'Duncanthrax'
5 [43 names] 'Huck Follywood'
6 [37 names] 'Notorious BFD'
7 [36 names] 'davidt'
8 [27 names] 'LeftCoast Dawg'
9 [25 names] 'Adriane the Rowboat with Owl and Cat Critic ...'
10 [24 names] 'Cicero (@cicero)'
***

Tonight's ONT has been brought to you by Misogyny.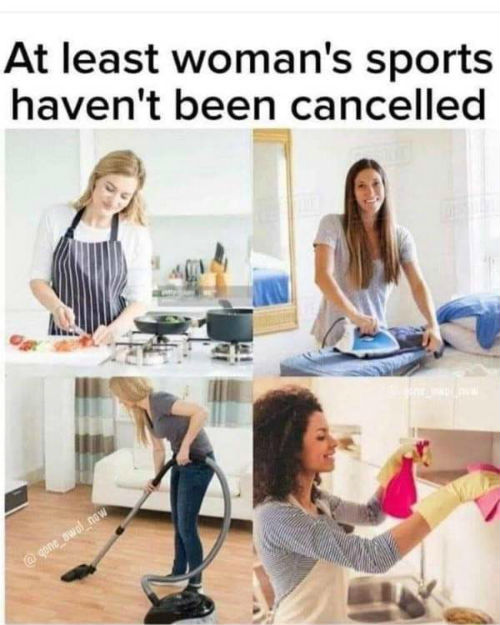 (Wife Appreciation Day)

Notice: Posted with permission by the Ace Media Empire, AceCorp, LLC and Drill Sgt. Hulka. Rights may or may not be reserved.


posted by Misanthropic Humanitarian at
10:00 PM
|
Access Comments