« Saturday Evening Movie Thread 09-19-2020 [TheJamesMadison]
|
Main
|
EMT 09/20/20 »
September 19, 2020
Saturday Overnight Open Thread (9/19/20)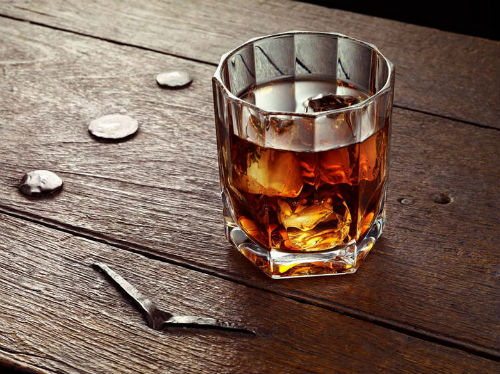 The Saturday Night Joke

A man walked out to the street and caught a taxi just going by. He got into the taxi, and the cabbie said, "Perfect timing. You're just like Frank."
Passenger: "Who?"
Cabbie: "Frank Feldman. He was a guy who did everything right all the time. Like my coming along when you needed a cab. Things happened like that to Frank Feldman every single time."
Passenger: "There are always a few clouds over everybody."
Cabbie: "Not Frank Feldman. He was a terrific athlete. He could have won the Grand-Slam at tennis. He could golf with the pros. He sang like an opera baritone and danced like a Broadway star and you should have heard him play the piano. He was an amazing guy."
Passenger: "Sounds like he was something really special."
Cabbie: "There's more. He had a memory like a computer. He remembered everybody's birthday. He knew all about wine, which foods to order and which fork to eat them with. He could fix anything. And, he never, ever forgot to put the seat down. He wasn't like me," he continued. "I change a fuse, and the whole street blacks out. But Frank Feldman could do everything right."
Passenger: "Wow, some guy, then."
Cabbie: "He always knew the quickest way to go in traffic and avoid traffic jams. Not like me, I always seem to get stuck in them. But Frank, he never made a mistake, and he really knew how to treat a woman and make her feel good. He would never answer her back even if she was in the wrong; and his clothing was always immaculate, shoes highly polished too. He was the perfect man! He never made a mistake. No one could ever measure up to Frank Feldman."
Passenger: "An amazing fellow. How did you meet him?"
Cabbie: "Well, I never actually met Frank. He died and I made the mistake of marrying his widow."
***

A great project for DIY Smart Military Blog...................
***

Opinion or fact? 30 beers that changed the USA.
Every beer has the potential to have a huge impact. But the beers on this list go further than just helping you get the courage to hit on somebody out of your league. These American beers have had a huge impact on beer itself, and in turn, our pot-bellied nation. From trend-setters to game-changers, micro to macro, here are 30 beers that changed America. Each sip is a little bit of beer history.
***

I want to know when CBD will have these yahoos on his cooking show.........

Next time you make 'Smores try Reese's Peanut Butter Cups instead of the Hersey Bars.
***
***
Hey buddy, would you spare some change?
***

This was a toss up between The Ace of Spades Pet Thread and The ONT. The '2 Beers and a Puppy' Test Is My Greatest Contribution to the World

If I'm remembered for anything, it'll probably be a piece of advice that occasionally and randomly goes viral called "two beers and a puppy." It's a thought exercise that I included in my 2015 book Works Well With Others. Pick a person in your life — a friend, a coworker, your cousin Kyle, whoever — and ask yourself two questions:
Would I want to have two beers with this person?
Would I trust them to look after my puppy over a weekend?
You might have thought someone was "two beers and a puppy" and it turns out they're "no beers and a puppy." (You don't really enjoy spending time with this person, but you think they're trustworthy.) Or maybe they're "two beers and no puppy." Sometimes people are "one beer and a puppy but only for, like, two hours on a Saturday." Some people are "limitless beers and an ocean of puppies." Some people are no on both counts.
Your answers are guaranteed to be revealing. It might even lead you to seeing a relationship in a different way.
***
The ONT Musical Interlude

Uncle Ted two-fer this evening...............
&&&
***

Tonight's ONT has been brought to you by DIY Videos.

Notice: Posted with permission by the Ace Media Empire and AceCorp, LLC? Maybe. Who knows? Whatever. It's Saturday night, after all.

posted by Misanthropic Humanitarian at
10:00 PM
|
Access Comments