« ABC Has One Democrat Plant After Another "Ask" Trump About the Democrat Attack Line of the Week
|
Main
|
The Morning Report - 9/16/20 »
September 15, 2020
Tuesday Overnight Thread (9/15/20)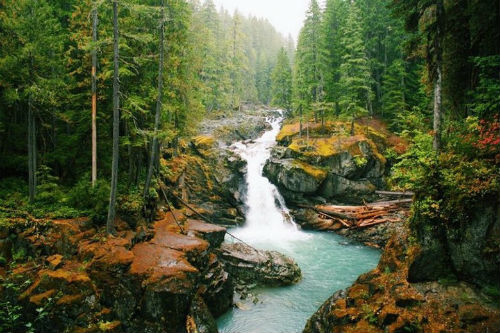 ***
The Quotes of The Day

Quote I

As recent arrests confirm, a leisurely trustfunded ennui has led unhappy whites - particularly young women and their even more violent transgender comrades, the beneficiaries of a childhood on the Upper East Side and country spreads in Connecticut - to embrace the pathologies that have done so much for Compton. It's the overclass engaging in an underclass minstrel show.Mark Steyn

Quote II

"We can't have students who decide to do something anyway after they've been told that they shouldn't be doing it," Gregory Power, Little Miami High School superintendent

Quote III

When CdeBaca made these statements toward me, I felt she was bringing in my race into the issue she had with officers being called to this area. The statements directed at me insinuated I am racist because I am white."Denver Police Officer Wallace Sam

Quote IV

"The pressure to apologize in an effort to appease one's tormentors can be tremendous, but do not give into the pressure. If you feel you did no wrong, do not apologize" Princeton University classics Professor Joshua Katz

Quote V

"It's not a law. There's too many fucking liberties being taken away from us now … I choose not to wear one. If I get the virus it's on me, it's not on anyone else … it's a piss-take. There's no need for it … They're pointless." former Oasis guitarist Noel Gallagher
***

A piss poor broadcast team and a league which spits on a majority of its fans = Go woke and broke.

Capping a season of record-low Monday Night Football ratings, ESPN's first Christmas NFL game in 11 years was a lump of coal.

monday night footballRaiders-Eagles scored a 5.9 rating and 11.7 million viewers on ESPN's Monday Night Football Christmas night, down 42% in ratings and 38% in viewership from Week 16 last year (Cowboys-Lions: 10.1, 18.9M). ESPN's Nielsen ratings now include streaming viewership on TV devices; comparisons are to last year's TV+streaming numbers.

The Eagles' win, which peaked at a 6.7 and 13.4 million from 9:30-10 PM ET, was the lowest rated Week 16 MNF game since Broncos-Chargers on Christmas Eve 2007 (5.1). It was the least-watched since Falcons-Lions in 2012, which aired on a Saturday night to avoid Christmas Eve (9.7M).

Of the 14 Christmas NFL games this century, it ranks tenth in ratings and ninth in viewership. Compared to last year's Christmas night game, Broncos-Chiefs on NBC, ratings fell 44% from a 10.6 and viewership 45% from 21.4 million.

The fabulous Mrs. Mis Hum and I cut the cord Dish yesterday. It really wasn't painful and frees up enough money to do something fun and exciting. This looks fun and exciting, Dear.
***

Once again Twitter assumes the position for the Communist Chinese regime. #JackSwallows

Twitter Suspends Account Of Chinese Scientist Who Published Paper Alleging Covid Was Created In Wuhan Lab

On Sunday afternoon we asked how long before the twitter account of the "rogue" Chinese virologist, Dr. Li-Meng Yan, who yesterday "shocked" the world of establishment scientists and other China sycophants, by publishing a "smoking gun" scientific paper demonstrating that the Covid-19 virus was manmade, is "silenced."
***
Not only do they not wear green hair with purple streaks Conservative chicks are just plain better in bed.

12 Reasons Science Shows Conservative Women Have The Best Sex

BuzzFeed reports on a new study of 19,000 people in five European countries that found 'very right-wing' people are the most satisfied with their sex lives. Oh, we know.


James Ball (really? He has the sex beat?) at BuzzFeed reports on a new study of 19,000 people in five European countries that found "very right-wing" people are the most satisfied with their sex lives. Center-right people, however, were slightly less satisfied than centrists, and it all went down from there.
***

Take that Bat shit Crazy Nancy.
***
2020 continues to be a dumpster fire and in this case maybe a toilet fire. Taco Bell Has A Wine Called Jalepeño Noir That They Want You To Pair With A Chalupa

On Monday, Taco Bell announced that beginning this week the chain would roll out their first official wine, dubbed Jalapeño Noir and — Wait a minute… Really? Is this why the 7-Layer Burrito and the Mexican Pizza had to die, so Taco Bell could throw their hat into the wine space?!

Well… whatever. This year has us absolutely fried anyway.

Jalapeño Noir, which is a 2018 Pinor Noir and not, as the name would suggest, a Jalapeño infused wine, will be releasing exclusively in the Canadian Taco Bell market beginning September 16th, according to Food & Wine, alongside Taco Bell Canada's Toasted Cheesy Chalupa.

"The rich taste and crunchy texture of the beloved Toasted Cheesy Chalupa complement notes of wild strawberry, cherry, and beetroot in this silky red wine," a spokesperson for Taco Bell told Insider. The Cheesy Chalupa features melted, aged cheddar cheese toasted on a chalupa shell with seasoned beef, lettuce, tomatoes, cheese, and sour cream. It's tough to say if it really will taste good alongside a glass of Jalapeño Noir because who in the world would think to try that?
***

Good bye Macy's Thanksgiving Day Parade. A virtual parade? How f*cking exciting.

The iconic Macy's Thanksgiving Day Parade will not be live this year because of coronavirus risks — instead, viewers will be able to "feel the spirit and joy of that day" on television and online, New York City Mayor Bill de Blasio said on Monday.

"One of the most beloved events every year is the Thanksgiving Day Parade. I always want to express my appreciation to everyone at Macy's. They are extraordinarily civically-minded. … We saw what they did on July 4 with an amazing fireworks display," de Blasio said at a press conference.

Why doesn't de Blasio virtually FOAD?
***

We have watched Portland officials acquiesce to the lawless Antifa crowd. It's disgusting to see felons walk free from police custody. The feckless court officers of Portland could learn something from Pennsylvania Magisterial District Judge Bruce Roth

Protests were peaceful Monday night in Lancaster, Pennsylvania, after a local judge ordered anti-police rioters arrested Sunday night to be held on million-dollar bails. Unrest erupted Sunday in the small city of about 60,000 residents after a Lancaster policeman shot 27-year-old Ricardo Miguel Munoz. Activists with the Black Lives Matter (BLM) movement spread a false rumor that police had "murdered" an innocent black teenager, a claim that was disproven when police quickly released bodycam video showing Munoz charging the officer with a knife.

While the video may have played a role in discouraging further unrest in Lancaster, the suspects arrested in Sunday's riot were still sitting in jail, thanks to Magisterial District Judge Bruce Roth:

A Lancaster County judge set bail at $1 million for some of the protesters arrested for arson and riot-related charges early Monday morning following the police shooting of 27-year-old Ricardo Munoz.

***
The ONT Musical Interlude
On this day September 15, 2004 - Johnny Ramone
Ramones guitarist Johnny Ramone (John Cummings) died in Los Angeles after a five-year battle with prostate cancer. Founding member of The Ramones, major influence on many punk and 90's bands. Scored the 1977 hit single 'Sheena Is A Punk Rocker'. via thisdayinmusic.com
On this day: September 15, 2019 - Ric Ocasek
Ric Ocasek the former lead singer with The Cars was found dead in his New York City apartment, he was 75. The Cars formed in Boston in the mid-1970s by Ocasek and band-mate Benjamin Orr after they met at high school. Their early hits included 'Just What I Needed', 'My Best Friend's Girl' and 'Good Times Roll'. Their 1984 ballad 'Drive' was used as background music for footage of the Ethiopian famine, and its re-release as a single after Live Aid helped raise money for the cause. After the band broke up in the late 1980s, Ocasek embarked on a solo career as well as working as a producer for artists including Weezer, Bad Religion and No Doubt. via thisdayinmusic.com
***

Not all large businesses are evil. Tonight's Feel Good Story of The Day.

Domino's Pizza Makes Largest-Ever Donation To St. Jude Children's Research Hospital
St. Jude Children's Research Hospital has received a donation of $100 million from Domino's Pizza, the largest donor commitment in the hospital's history.
***

An empty parking lot and a Genius Award Winner.
***

Tonight's ONT has been brought to you by Questionable Abbreviations.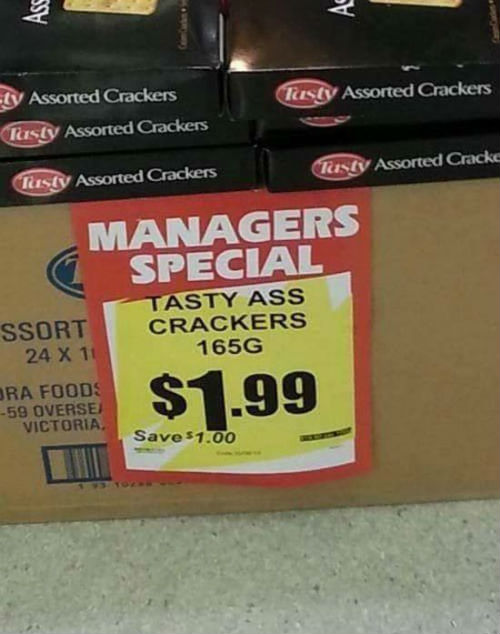 Notice: Posted with permission by the Ace Media Empire and AceCorp, LLC. ONT tips, loose change, drink tokens and burner phones to petmorons at gmail dot com. Pissing, moaning and complaints? Here's a quarter to call your mother.


posted by Misanthropic Humanitarian at
10:16 PM
|
Access Comments