« The Return of Not Watching Woke Corporate Football
|
Main
|
The Morning Report - 9/11/20 »
September 10, 2020
To Boldly Go Where No ONT Has Gone Before
So this week (Tuesday to be precise) was the 54th anniversary of the debut of Star Trek (The Man Trap). In many ways the show was quite prescient.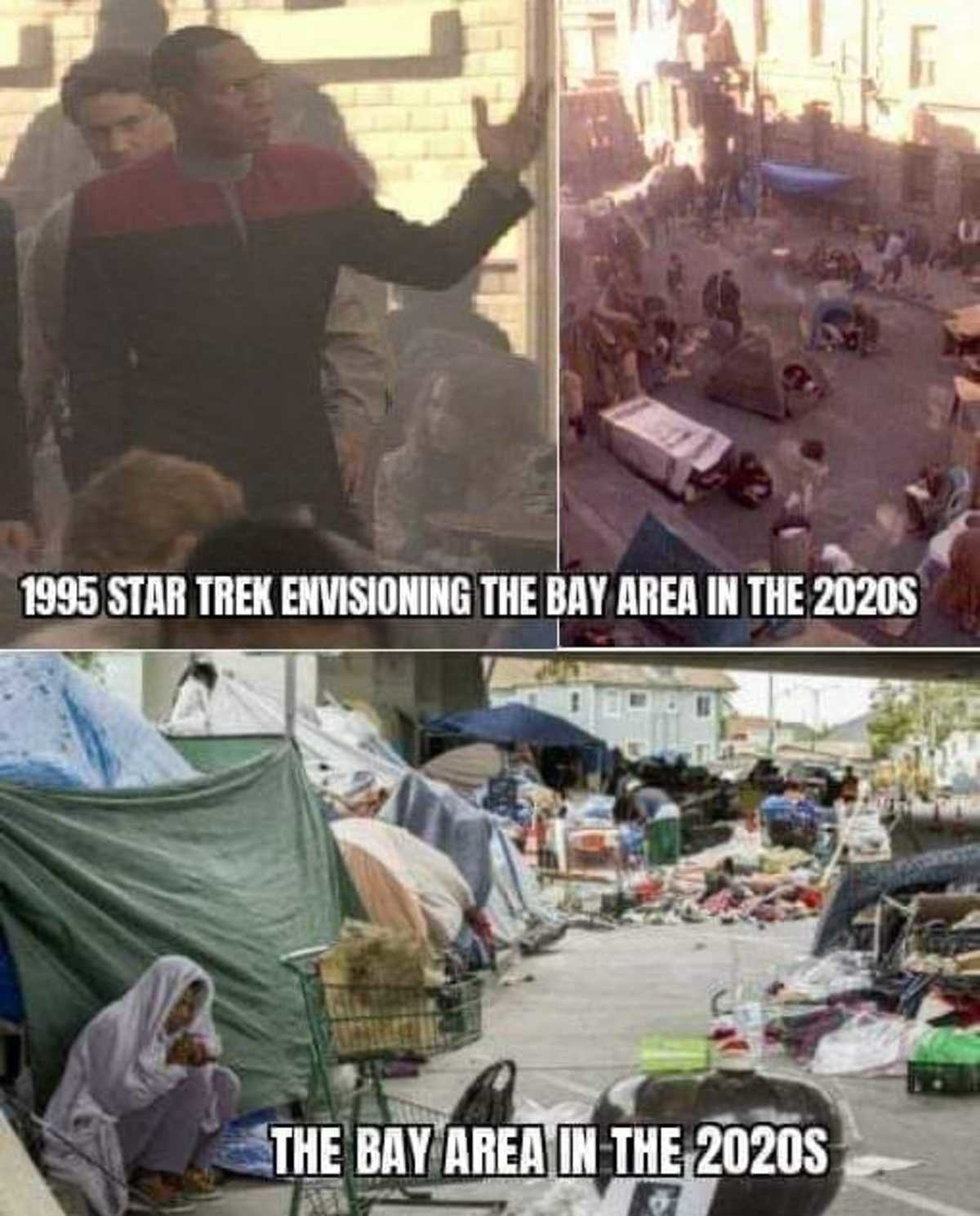 Civil War Generals As Muppets: A Definitive Thread:

CNN Gives Trump Credit!
This is something Trump can boast about

Notice however how they spend the middle of the piece crediting Obama for Trump's successes.

Heroes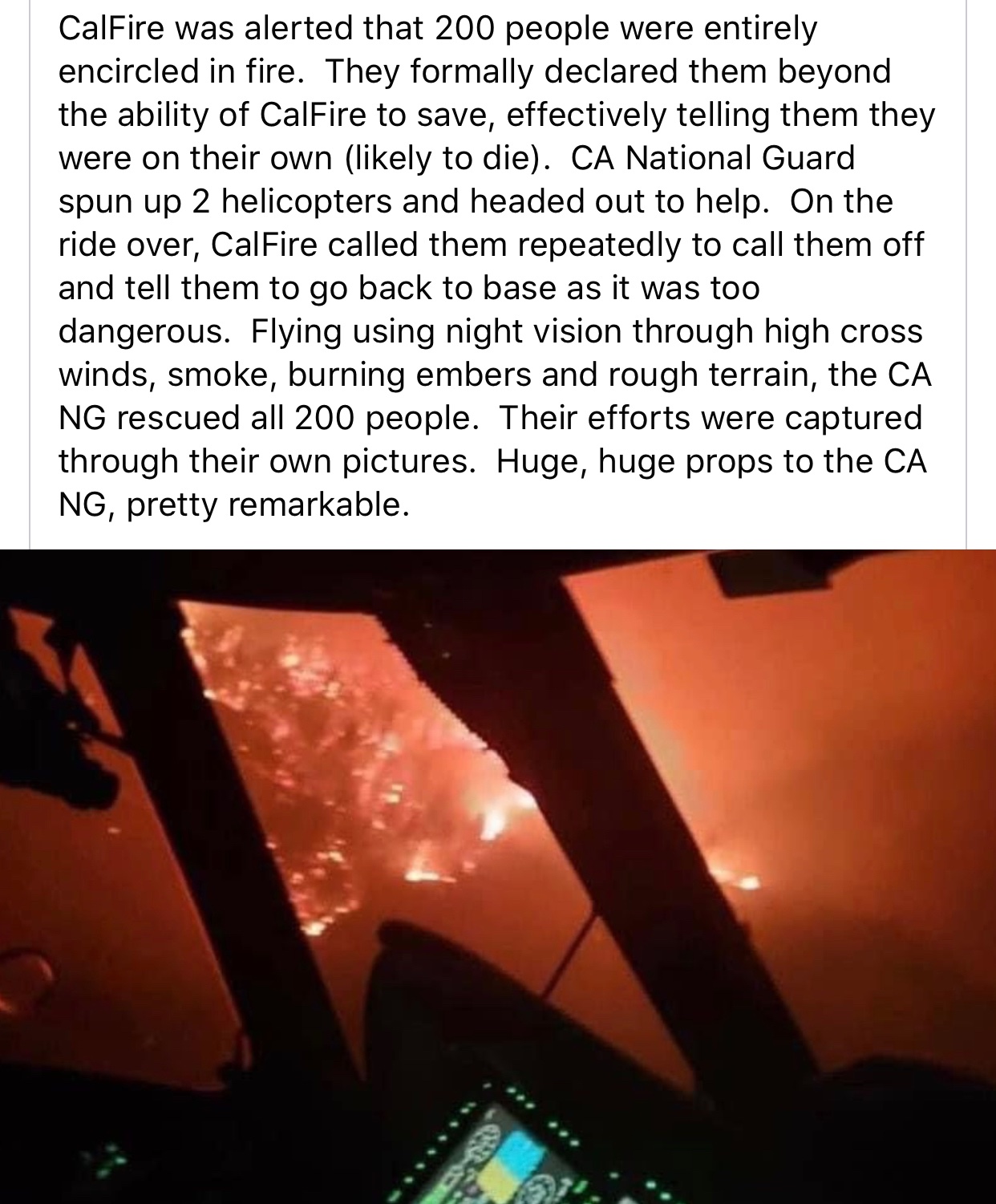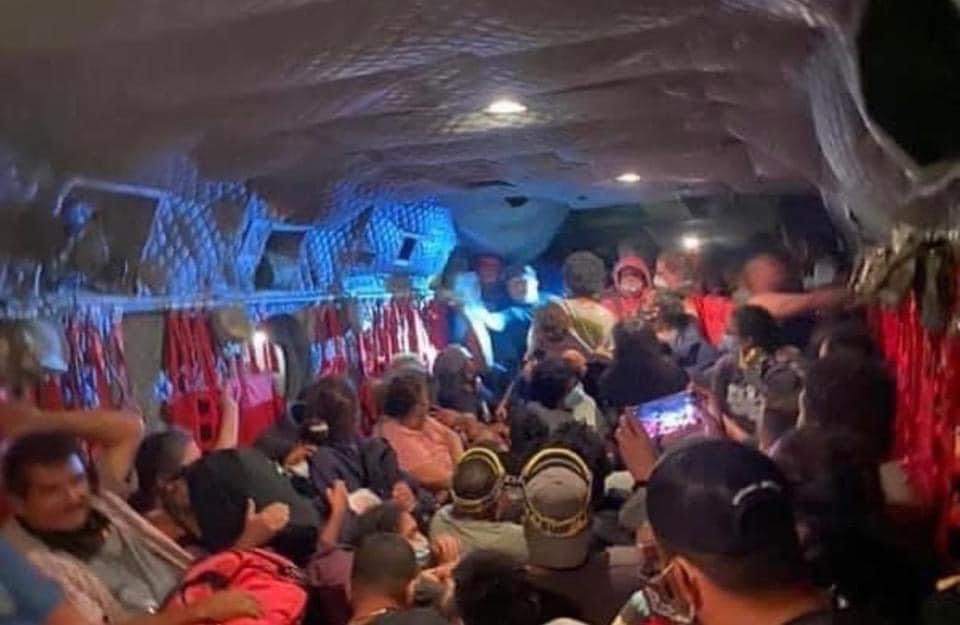 God bless those Cali NG rotorheads. Reportedly, CalFire was telling the trapped people to wade into a local pond to escape the flames. Yes, that's right, while they were screaming for rescue, Cal officials actually told them to go jump in a lake. The National Guard said "Not today, fellows". Heroes one and all.
Listicles Of The Day
Don't Tell A Soul: These Secrets Should Never Have Come Out
Plot Twist: These Surprise Endings Made Our Jaws Hit The Floor
My uncle works for dispatch in my town and he recently told my family of the weirdest call he's ever gotten. He says that he had received a call from a landline one night and when he answered it there was only static on the other end. This happened two more times. Finally, he calls a squad to go check out the address from the caller ID.

When the authorities got there and walked into the house they immediately saw that there was a dead body. The person had been dead for five months. The craziest part about it was that there was no electricity or any other utility working. So there is no way they should have been able to get those calls into dispatch. But if they hadn't, who knows how long that person's body would have stayed there.

Musical Interlude

Hitler's eyebrows during the first chorus crack me TF up. (H/T Gingy)

What Happens If You Land On The Wrong Carrier?
This: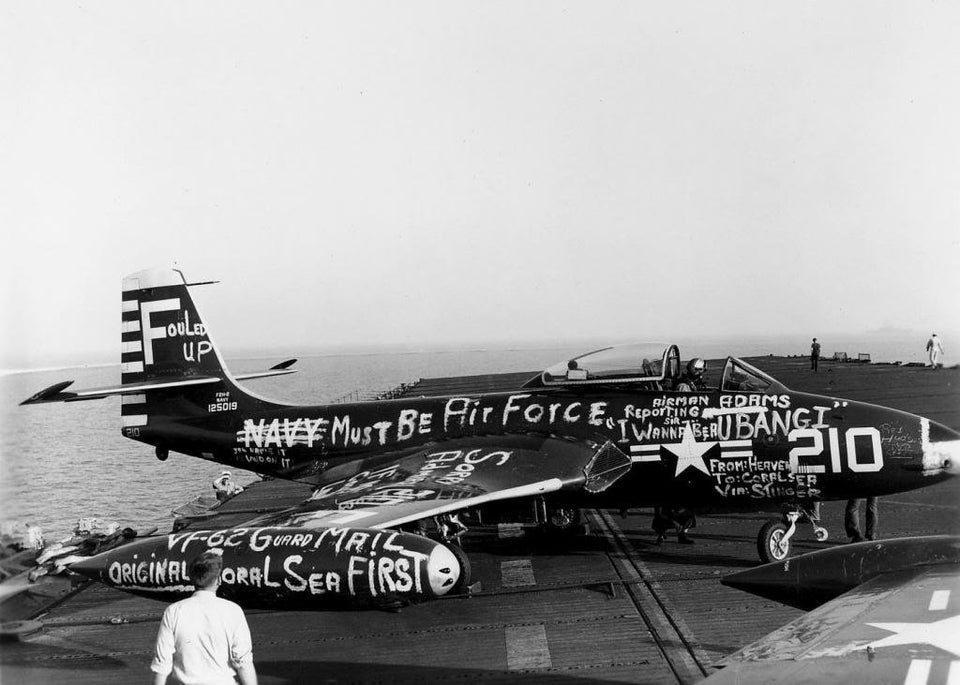 Then you have to fly that jet home. This Banshee driver from Coral Sea landed on Wasp by mistake in 1952 (which explains "From Heaven to Coral Sea via Stinger" and "I wanna be a Ubangi " (VF-12 on Wasp were known as the "Flying Ubangis" )).
Related: Nice try, Tojo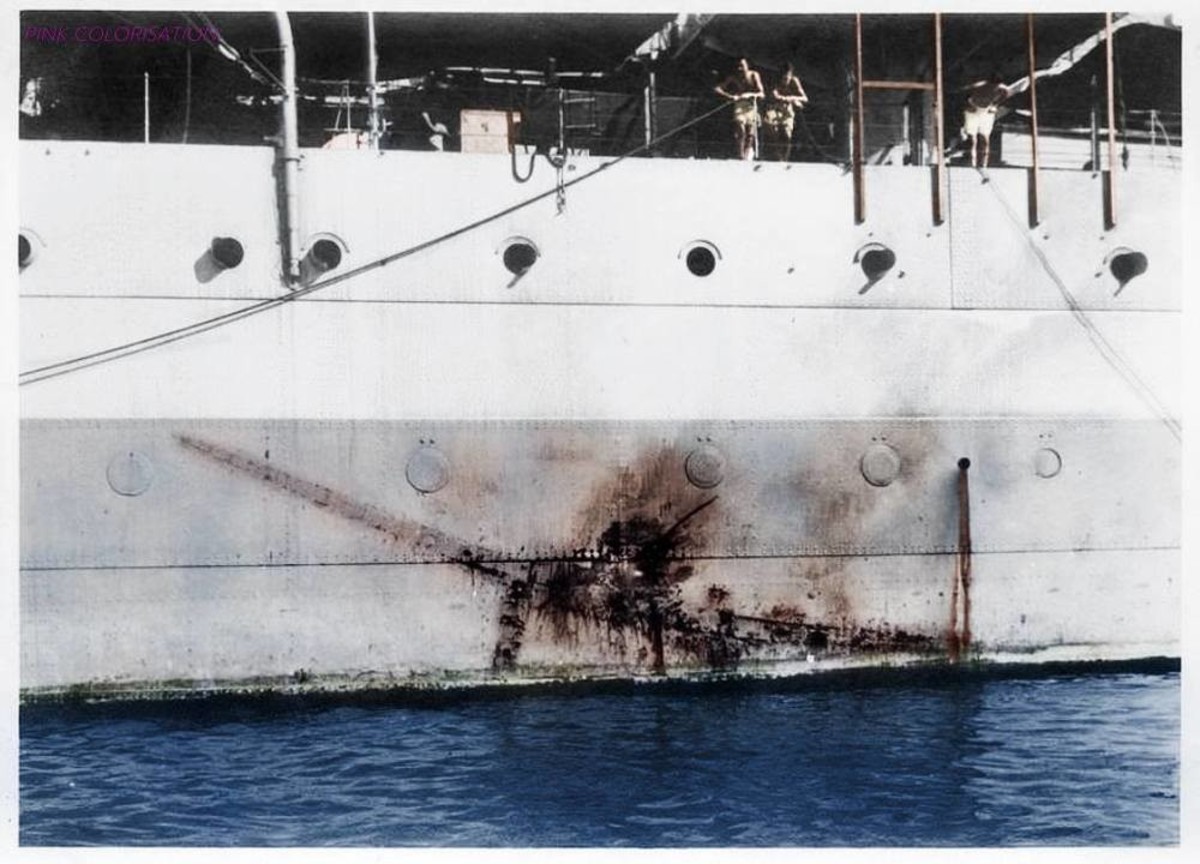 MOR POWR! *Grunt, Grunt, Grunt*
Meet Honda's New Fire-Spitting 150-MPH Lawn Mower
I want one.

Puzzle Of The Day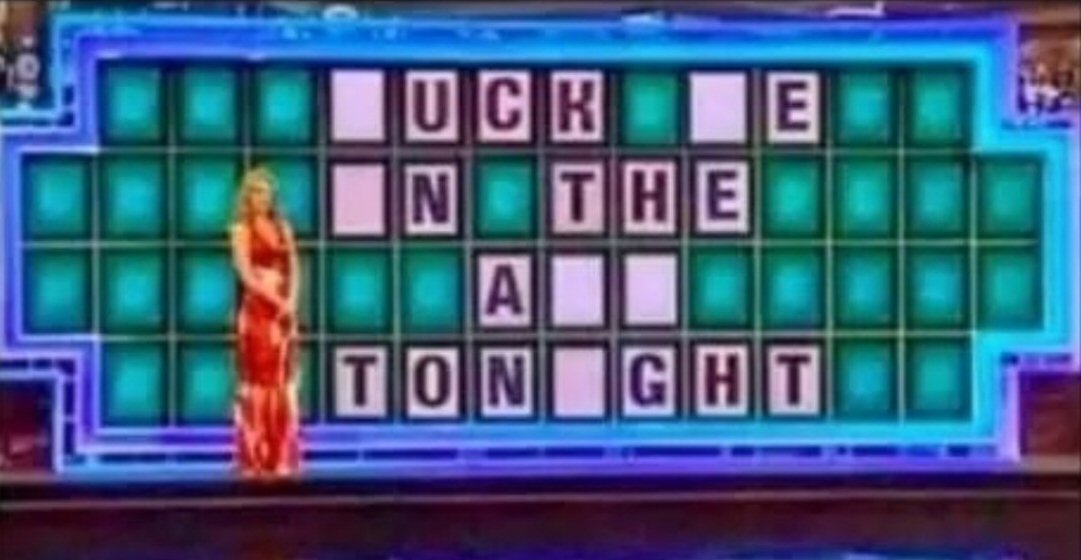 Answer (highlight to read): Luck Be In The Air Tonight

Sad Story
A pandemic, a motel without power and a potentially terrifying glimpse of Orlando's future
I weep for the fact that this is all self-inflicted, just so the entrenched political class can hang onto power. Not to say that there aren't always people hanging on the fringes of society, no, but this pandemic panic and lockdowns have certainly created more of them, while at the same time making it that much harder for down and out folks to work their way back in to productive society.
2 More "Best Of" Articles
75 Best Foods in the World, Ranked Take this for what it's worth, steak isn't listed, and neither is lobster or crab.
25 Best Road Trips in the U.S., Ranked Definitely bookmarking this one for future vacation plans.
Unexpected
Osama bin Laden's niece says only Trump can prevent another 9/11
Yes, she's his niece, but it's an extended family and it's not clear if she ever met him. What jumped out at me was this quote:
"I have not had a single bad experience with Americans despite the name that I carry. On the contrary, I was overwhelmed by their kindness and understanding
If Noor Bin Laden can travel to America and come away talking about how kind everyone is, then you know this so-called "systemic racism" is a load of crap.

Are You Ready For Some Football?
The NFL season starts tonight. So far I haven't bothered to turn on the game when in years past I would have been glued to the set. I am playing fantasy football this year, but only in the keeper league that I've been part of for 20 years. I would have played in the AoS league, but the commish is AWOL and we couldn't get it going. I'm just not feeling much of an urge to watch, what with all the BLM crap. Maybe it'll be different when the Ravens play Sunday, I dunno. Does anyone know if players knelt for the anthem and if so, how did the crowd react?
Tonight's ONT brought to you by drugs: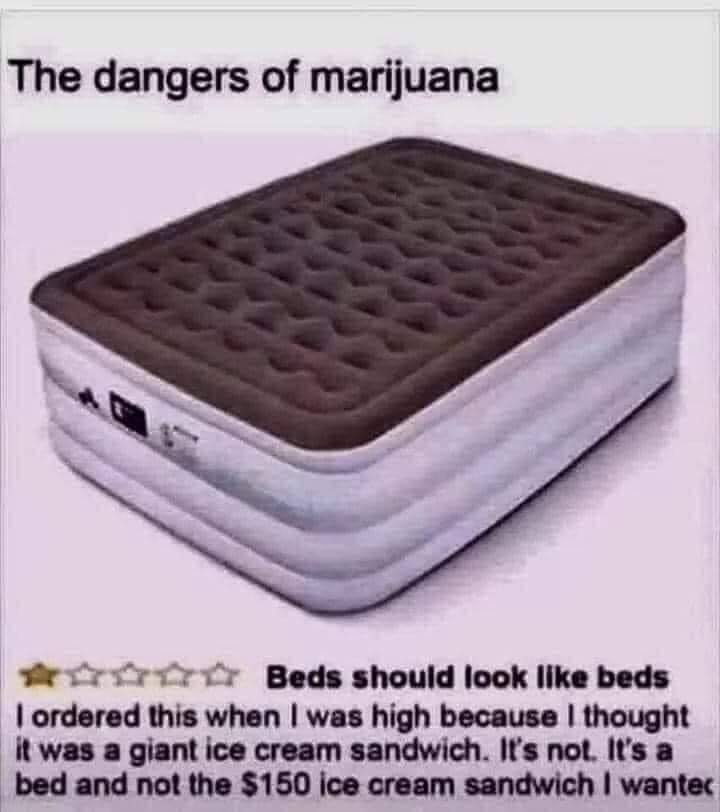 posted by WeirdDave at
10:00 PM
|
Access Comments