« Mid-Morning Art Thread
|
Main
|
Joe Biden Demands That Trump Denounce "Right Wing" Rioters »
August 31, 2020
The Morning Rant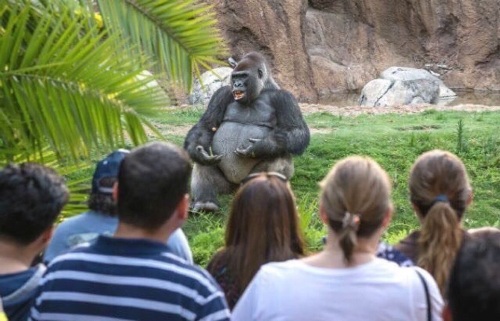 THE GORILLAPUNDIT 1O-POINT PROGRAM TO GET AMERICA TO CALM THE #@$! DOWN
1. There will be a moratorium on all social media for 10 years with an option to extend. Whatever its intended purpose was, it has turned into a Shit Amplifier. Nobody needs to see your cat videos and for those who want to keep others informed of family matters, the United States Postal Service is available.
(Note: I don't think the sewage that social media seems to have turned into is anything new. That is, if we could listen in on telephone conversations from the Ma Bell era, we would no doubt hear all sorts of disgusting and vile sentiments expressed by many people. But unlike the social media of today, they weren't broadcast far and wide so that everybody could hear them. We just need to keep the raw sewage in check by limiting its scope)
2. Using the 'Reply All' in e-mail communication button is forbidden. Any who gets caught doing it twice will be taken out and shot.
3. The following topics will be discouraged in polite conversation: politics, religion, and sexual matters.
4. All 24/7 news channels will be turned into something useful. like a 24/7 cooking channel or a 24/7 how-to-sort-your-sock-drawer channel, or shut down entirely. Because it takes awhile to get things sorted out and the correct information established, pretty much everything they say right off the bat is going to be crap. It used to be that you didn't hear about something for weeks, or even months, and we all somehow managed to survive.
5. News shall come in the form of newspapers only, preferably published monthly, or, at the most, weekly.
6. All television broadcasting will cease every day at midnight and not resume until 6am the following morning. All broadcasting entities shall end their day with the playing of the national anthem or other patriotic songs followed by a test pattern. Because nothing good comes after midnight and everyone needs to just shut up for awhile.
7. In the summertime, all television broadcasting will cease *entirely* so as to give American youth an opportunity to get some fresh air and exercise.
8. The media shall be referred to as "infernal scribblers" and pelted with rotten vegetables when deemed necessary. For the public good.
9. In public schools, American history will be taught from a patriotic perspective. Not that this country's flaws and mistakes shouldn't be taught, but the underlying foundation must be that these are things that the United States of America must be improved rather than evidence that she is deplorable and irredeemable as presently constituted. Those who just can't accept this will be subject to the provisions of #10.
10. Anyone expressing a deep and profound dissatisfaction with this country, whether it's by flag burning, taking up arms against lawful authority, being a communist, advocating armed revolution, claiming the necessity of "fundamentally transforming" American civic institutions, shouting demands to "burn it all down" and the like, will be subject to exile to a country of his or her choice. The opportunity for any American citizen to go live in a better country shall not be abridged. If a country is not found that will accept the malcontent, he or she will be taken to the 'Home of the Malcontents', which will be a "supermax" facility constructed in northern Alaska specifically for this purpose, for a period of not less than 10 years. Repeat offenders will be given a free helicopter ride out of the country.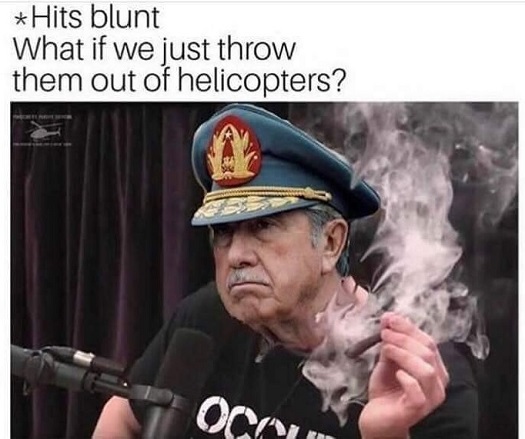 Antifa scum vs. Trucks:


Cillizza: "Believe Me, Not Your Lying Eyes"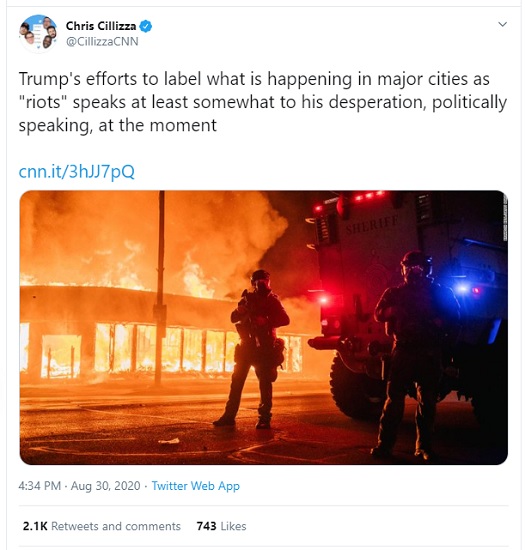 The replies to the dumb tweet
are lit
.


Li'l Chrissy Likes To Say Things That Aren't True: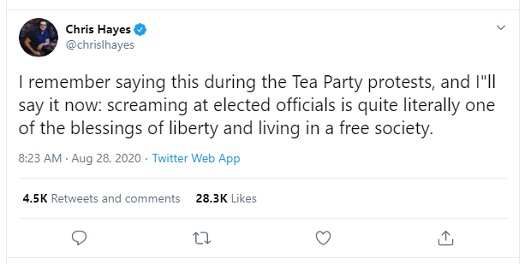 Oh Look, Here Comes Someone With An Actual Receipt: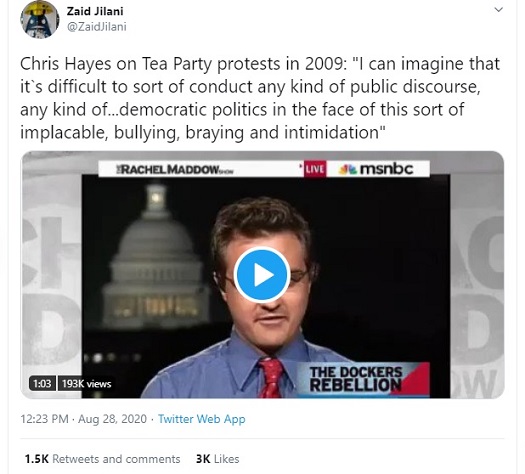 Link to
actual tweet
.


Also Biden: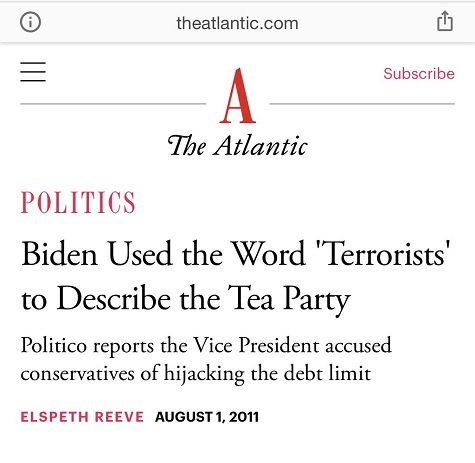 Deep Thoughts With Joe Biden: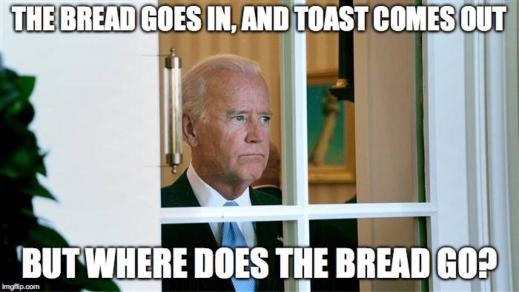 And Now, A Video That Is 100% Pure Fun:


Who Dis: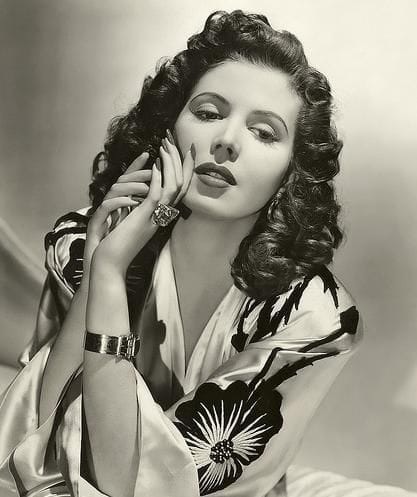 Photo 2
Photo 3
Photo 4
Photo 5
Photo 6
Photo 7
(leggy!)


For the 'Ettes: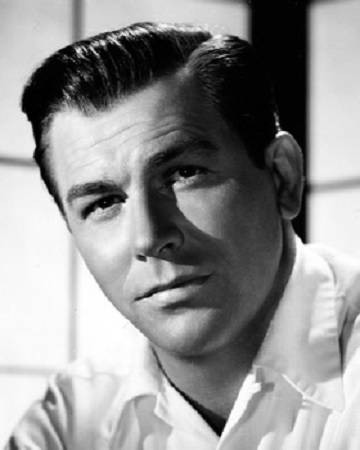 Photo 2
Photo 3
Photo 4
Photo 5


Wednesday's Who Dis: Rejected for the lead female role in the Bond film Dr. No because she wasn't busty enough (the part went to Ursula Andress), British actress Julie Christie appeared with Egyptian actor Michel Demetri Shalhoub (AKA Omar Sharif) in the classic film Doctor Zhivago.


Today's Edition Of The Morning Rant Is Brought To You By Dulce de Leche Brownies: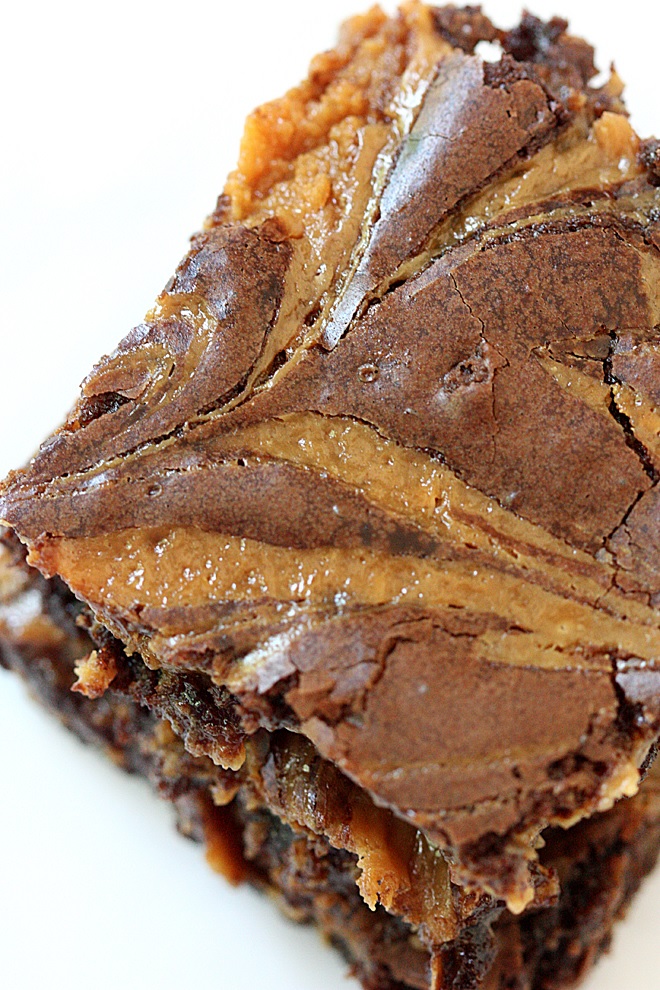 (click for bigger brownie)
Brownie recipe here.

posted by OregonMuse at
11:14 AM
|
Access Comments