« Republican National Convention, Night One
|
Main
|
The Morning Report - 8/25/20 »
August 24, 2020
Monday Overnight Open Thread (8/24/20)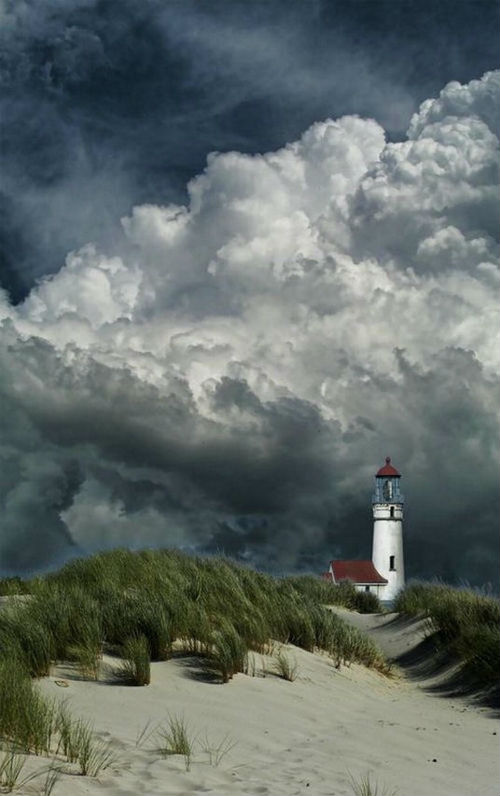 ***
The Quotes of The Day

Quote I

"This book struck me as teaching my child that all white people are racist. More troubling than that, the book seems to insinuate to children of color that all white people are racist or against them in some way."Grant Benson

Quote II

"The council said mushrooms should not be our priority, and they're not. You can use mushrooms, you can grow your own mushrooms—but selling mushrooms is still not legal."Oakland Police Captain Randell Wingate

Quote III

They are the terrier that caught the Gran Torino – congratulations, suckers! Now there's no getting rid of Joe van Winkle; he's locked in when he should be locked up. His first post-speech media confab, even with Kamala right by his side, super-friendly interviewer David Muir spoon-feeding him his mush, and a shock collar under his shirt, was a disaster. Kurt Schlichter

Quote IV

"If you were of the opinion that the United States wasn't nearly as bad as Nazi Germany how wrong you are." Atlantic's Jemele Hill

Quote V

"Well, the first thing I'd say is I wish we had listened earlier, Kaep, to what you were kneeling about and what you were trying to bring attention to. We had invited him in several times to have the conversation, to have the dialogue. I wish we had the benefit of that, we never did. We would have benefited from that, absolutely."NFL Commissioner Roger Goodell

Quote VI

"Until that investigation is completed, we ask that you withhold prejudgment about the incident and please the let process take place. Governor Evers' statement on the incident was wholly irresponsible and not reflective of the hardworking members of the law enforcement community, not to mention the citizens of the City of Kenosha." Pete Deates, president of the Kenosha Professional Police Association
***

Supporting Black Lives Matter will not mean one damn thing to the feral thugs.
***

The old saying is, "You don't buy beer you rent it." You can also use it as a fire retardant.

Aug. 24 (UPI) -- A California man attempting to defend his home from a wildfire said he turned to an unusual source of help when his water was shut off: several cases of Bud Lite beer.

Chad Little said he decided to stay behind when his family evacuated their Vacaville home last week as the LNU Lightning Complex Fires approached their neighborhood.
***

Usually it's the common sense conservative getting shit canned. Yes Morons, there is Karma.

A Cleveland, Ohio doctor who posted antisemitic statements online has been stripped of her medical training certificate.

Local news website Cleveland.com reported Sunday that Lara Kollab agreed to give up her certificate before it was to be permanently revoked by the State Medical Board of Ohio. As a result, she will be unable to practice medicine or surgery in Ohio, and cannot participate in another medical training program.
***
"Without the spur of competition we'd loaf out our life." - Arnold Glasow

***

If I was a former California resident, I would be livid. Our Founding Fathers revolted for less.

A new so-called wealth tax in California would send tax bills even to people who have moved out of the liberal state.

The Democrats' proposal for "an annual tax of 0.4 percent upon the worldwide net worth of every resident in this state," according to the text of AB 2088, which would create the tax on a vast list of untaxed assets California wants to tax.

The tax would target not only current residents but anyone who has what the bill classifies as wealth and who has lived in California any time in the past 10 years. It would use a sliding scale based on the number of years a taxpayer lived in the state.
***
Speaking of Founding Fathers, the crackpots of Boston are back at it. They want to shove pipe dreams down everyone's throat.

What to know about Michelle Wu's 'Green New Deal & Just Recovery' for Boston

Boston City Councilor Michelle Wu recently laid out a vision to bring the sweeping call for a Green New Deal heralded by Washington lawmakers to Boston through a tailored, detailed-oriented slate of potential policies.

The city councilor-at-large put forth "Planning for a Boston Green New Deal & Just Recovery," a 49-page report geared towards combatting the ramifications of climate change and its intersecting issues, ranging from affordable housing and economic opportunity to transportation and racial justice.

Wu's report also highlights a need to eliminate the disparities exacerbated by the effects of the coronavirus pandemic, which have hit low-income residents and communities of color disproportionately harder than others — the same areas that will bear the brunt of climate-induced problems. The city must have a recovery plan that prioritizes equity, the document says.
***

Once again Facebook bends to totalitarian whims.

BANGKOK (Reuters) - Facebook on Monday blocked access within Thailand to a group with 1 million members that discusses the country's king, after the Thai government threatened legal action over failure to take down content deemed defamatory to the monarchy.
As far back as last October, Facebook Chief Executive Mark Zuckerberg was sounding the alarm about the threat from TikTok, saying the Chinese video sharing app doesn't have a commitment to freedom of expression and represents a risk to American values and technological supremacy, The Wall Street Journal reported on Monday.

In a private dinner at the White House that month, Zuckerberg tried to prevent U.S. regulation of Facebook and argued to President Donald Trump that the ascendancy of Chinese internet companies threatens American business and should be a larger concern than reining in Facebook, sources told the Journal.
***

This isn't for the faint of heart who don't like to fly. Remote control Cessna.

This plane flies itself—we went for a ride
Xwing is testing a Cessna that's controlled from the ground, not the cockpit.

The conditions are not ideal for our landing. A hard wind is blowing over the low hills east of San Francisco, and at just the wrong angle—straight across the runway where we're set to touch down. But as we ease into our final approach, our two-winged shadow clipping the suburban homes below, the veteran pilot sitting beside me makes a gentle suggestion. "I like to do it hands up. Like a roller coaster," he says.

He removes his hands from the wheel of our aircraft, a 27-year-old Cessna Caravan that once shuttled United Nations dignitaries in southern Africa. It's nothing especially fancy, with aspects that feel more go-kart than airliner. The cockpit is filled with manual toggles and analog dials; pulleys connect the pedal directly to the rudder at the tail. But recently, this plane underwent some modifications. As we descend past 500 feet, the 15-knot gusts hitting our side and the pilot's hands still hovering, the wheel and pedals begin to jostle, compensating for the wind with inhuman precision. The descent remains smooth—serene, even, as we touch down.
***

If you are going to spend a minimum of $42,000 for a car, Shouldn't you be able to do anything you want to it?
Tesla is starting to fight back against owners who are hacking their cars to unlock a performance boost that the automaker is itself selling as a software update.



For a few years now, Tesla started selling vehicles with upgradable software-locked capabilities, like 75 kWh battery pack software locked at 60 kWh, or higher power outputs enabled through software updates.

The most recent example is offering a $2,000 "Acceleration Boost" for the Model 3 Dual Motor.

It unlocks roughly 50 hp in the Model 3 powertrain and shortens the 0 to 60 mph acceleration to 3.9 seconds.

Earlier this year, we reported on a company called Ingenext that released a device that enabled Tesla owners to unlock the same capacity for half the price.

All Model 3 owners have to do is plug a connector to their MCU, and they automatically get the 50 hp boost plus a few other features from Ingenext, like a "Drift mode."
***

If the world still exists in 2021, Maybe Ace will send the fabulous Mrs. Mis Hum and I to cover this festive gathering. Oh who am I kidding?

The Mullet tradition continues into 2021 - stay tuned!

Mulletfest in Kurri Kurri is an event that honours the best Mullet cuts in various styles and categories, including 'everyday', 'grubby', 'ranga' (red hair), 'vintage', 'extreme', 'international' and 'junior'.

All competition entrants are judged on their haircut, overall presentation and stage presence, and the person with the "Best Mullet of them All" is crowned on the day and takes home that worthy honour.

Not only does Mulletfest encourage the celebration of a unique hair style, and the fun-loving atmosphere that goes with it, but the event also supports local charities and those in need.

The Dental Plan suffices Boss.
***
If you had $6K burning a hole in your pocket, would you buy this Jeep?

What has 1,500 peak watts and can climb mountain trails like a billy goat? Jeep's new e-bike, apparently. And now Jeep and its partners are sharing new updates about the powerful new off-road fat tire electric bicycle.

Car companies have been jumping on the e-bike bandwagon left and right over the past few years.

And now that e-bike sales are skyrocketing, electric two-wheelers are more lucrative to automotive companies than ever.

So it wasn't a huge shock when Jeep decided to add a rugged off-road e-bike to compliment the brand's off-road four-wheeled vehicles.

The bigger surprise was how much power Jeep had incorporated into the fat tire e-bike. While other car companies have stuck with cute little 250W hub motors, Jeep went in a different direction by adopting a 750W continuous-rated and 1,500W peak-rated mid-drive motor known as the Bafang Ultra.

Through a partnership with the e-bike company QuietKat, earlier this year Jeep launched its new off-road full-suspension electric bicycle with a powerful motor.

The bikes went on sale in March at a whopping $5,899.
***
Karma
***
The ONT Musical Interlude
Born on this day: 24 Aug 1945
Ken Hensley, from English rock band Uriah Heep who had the 1975 UK No.7 album Return To Fantasy. They have sold over 40 million albums worldwide. via thisdayinmusic.com
&&&
&&&
2020 -- PATTI SMITH DOESN'T THINK SHE'S 'THAT GOOD' AT WRITING SONGS
2020 – The 73-year-old singer admires the people who can combine "poetic elements" with melodies that find the formula to mainstream pop success.

She said: "I'm not really that good at writing songs. I've written only a couple of songs that have been popular. I'm not a hit maker. I would have loved to be somebody who could do that.

"You look at somebody like Michael Stipe, a great poet who also knows how to strike that pop chord. I admire that.
"Whether it's Marvin Gaye or Bob Dylan or John Lennon or PJ Harvey – these people who can infuse a certain poetic element into a popular song."
***

Do you believe in magic? Or do you believe in Genius Award Winners?

Russell Anderson told police he did not steal the plum tree, rose bushes and other plants as well as gardening equipment and outdoor furniture found at his Claremont home, instead the items just appeared on his property one morning soon after he was released from prison.


"Anderson stated that four days ago he woke up in the morning and found bushes out in his driveway with a note and some tools," Claremont Police Sgt. Justin Laffin wrote in his affidavit.

Anderson, 45, claims the note read "Welcome home and happy planting," and that more things appeared in his driveway overnight in the coming days, like the lawn chairs and tables, according to Laffin.

According to police, however, Anderson dug up and stole the plants — including the 5-foot tall plum tree, several rose bushes, Lilly plants and a lilac bush — from a Cornish property and he stole the tools and furniture. Cornish Police Chief E. Douglas Hackett said a resident in his town reported that their camping cabin in the Saint Gaudens Road area was broken into sometime before July 23 and ransacked. It was during that break-in that the thief dug up and stole the plants as well as a ladder, a lawn mower, chairs and other items from the yard and shed.
***

No time for the social distancing crap. Tonight's Feel Good Story of The Day.

Beachgoers have described the moment a human chain was formed and saved a man's life when he got into difficulty in the sea.

The swimmer got into trouble in choppy seas off Durdle Door beach in Dorset on Thursday afternoon.

More than 20 people linked arms and entered the sea before bringing the stricken swimmer back to shore.

Coastguard Matt Leat said: "Ultimately the public have helped save that chap's life."

Eyewitness Emily Foote said: "It became apparent that actually he was in trouble - he started waving his arms.

"He wasn't panicking, but he just wasn't able to get back to shore.
***

Tonight's ONT has been brought to you by a Verb & Noun.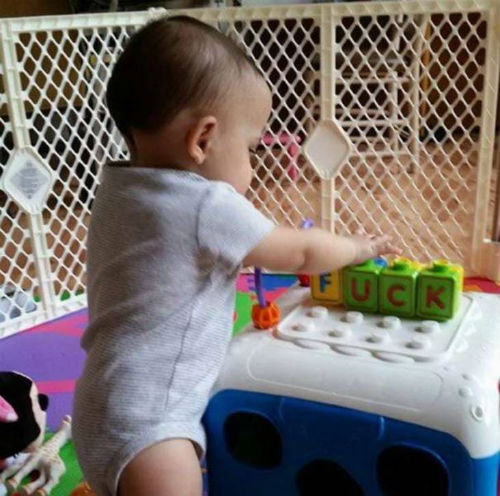 Notice: Posted with permission by the Ace Media Empire and AceCorp, LLC. Supervised by the law firm of Dewey, Cheatem & Howe, S.C.

posted by Misanthropic Humanitarian at
10:00 PM
|
Access Comments