« Saturday Evening Movie Thread 08-22-2020 [Hosted By: Moviegique]
|
Main
|
EMT 08/23/20 »
August 22, 2020
Saturday Overnight Open Thread – 8/22/2020 [Buck Throckmorton]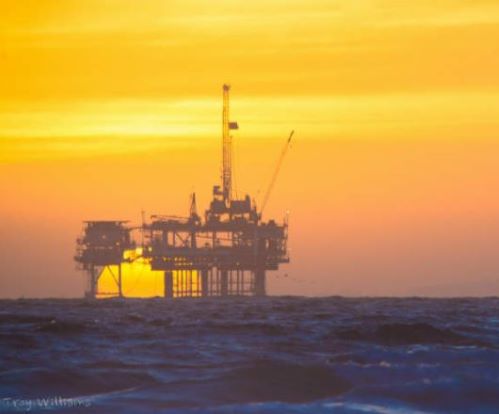 *****
EPIDEMIOLOGICAL FRAUD
I don't fully know the risks or benefits of wearing / not-wearing a mask in certain situations. Neither do public health experts. But I do know that they'll enthusiastically lie through their teeth in service to a left-wing political agenda. So, if public health experts don't want to be thought of as lying frauds, then they should stop being fraudulent liars.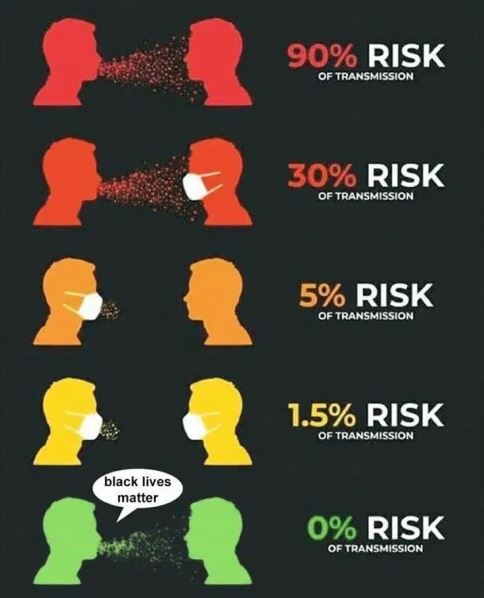 *****
IT'S A LAKE . IT'S A BATTERY. IT'S BOTH!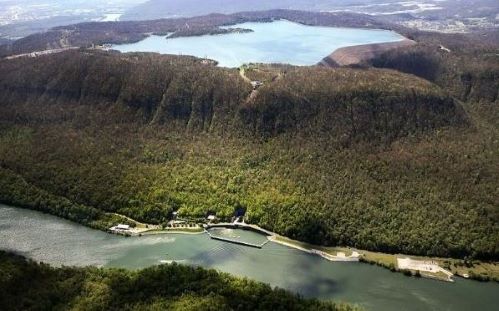 Raccoon Mountain Lake is not your typical Tennessee Valley Authority lake. Carved out of the top of a mountain just west of Chattanooga, its purpose is to store excess energy produced by the TVA when it is generating more hydro and nuclear electricity than is being consumed. The excess energy is used to pump water uphill from the Tennessee River. During periods of peak demand, the water is sent back down, running 1,080 feet through a tunnel in the mountain and generating electricity as it returns to the river. In effect, the lake is a battery. It can generate 1.6 million kw hours of electricity per day. Here's a time-lapse video of it filling back up after being emptied to generate electricity.
*****
LOVE SONGS
Since Vince Gill keeps getting discussed in the ONT comments, here is Vince along with Rodney Crowell doing a sweet love song.
"It's Hard To Kiss The Lips At Night That Chew Your Ass Out All Day Long."
It's only fair to give the 'ettes an equal shake, so here is Loretta Lynn not feeling it for her man.
"Don't Come Home A Drinking With Loving On Your Mind"
*****
WHAT WAS YOUR "GO TO" DISH?
In your young & single days (which may be now for some of you) did you have a "go to" dish when you had to do some real cooking to semi-impress a date or a guest? All my guy friends seemed to have their one dish they could cook. Spaghetti, of course, was common. One roommate of mine could make beef stroganoff and absolutely nothing else. My "go to" was pan-fried caramelized chicken. (Chicken breast and onion, seared in italian dressing, and served with colored pasta that had been buttered and sprinkled with parmesan.)
What was your go-to dish when you had to cook for others?
*****
DON'T FEED THE SEAGULLS
Airplane landings at St Maarten's airport are insane, with the landing gear of the planes just a few dozen feet above beachgoers below. And until 2016, you could actually see a 747 land.
Trying to withstand the jet blast of a plane taking off from St. Maarten is apparently a Dutch West Indies version of running the bulls.
*****
NOTHING STAYS BIG FOREVER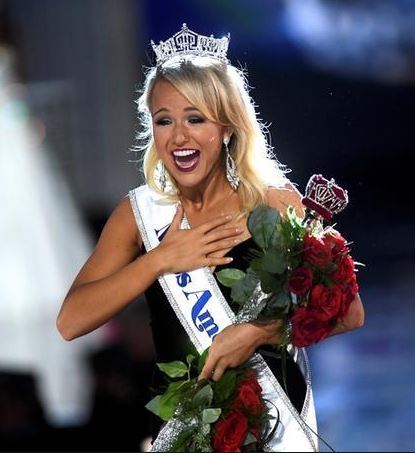 It wasn't that long ago that it seemed the whole nation sat down to watch certain shared events – Miss America, The World Series, The Academy Awards, The Indy 500, etc. Those still exist but they are now watched by just a fraction of their old audiences, and they've long since lost their mystique.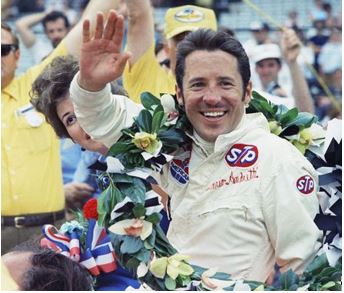 What are some events or cultural phenomena of our current era that will be looked back on nostalgically in a few decades? Or what will we have said good riddance too that commands a lot of attention now?
*****
TRUST THE CLIMATE SCIENTISTS
Glacier National Park is removing "glaciers will be gone by 2020" signs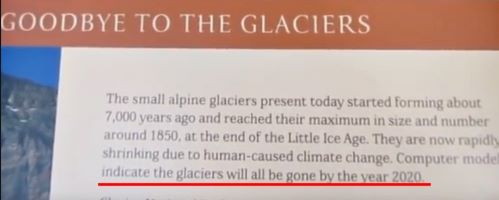 The glaciers were supposed to be gone by now, based on the most super-scientific models according to infallible scientists. It was such a scientific fact - based on their climate "models" - that they put up these signs at Glacier National Park stating that the glaciers would be gone by the year 2020. Of course they were wrong, because climate science is a fraud, a hoax, and a scam. But anyone who didn't believe the glaciers would be gone by 2020 was a "science denier."
Rather than manually remove their apocalyptic signs, maybe they should have manually removed the glaciers instead, so that their prophecy would come true.
*****
THEY PLAYED THE "GINGER OR MARY ANN" GAME FOR THREE DAYS UNTIL THEIR RESCUE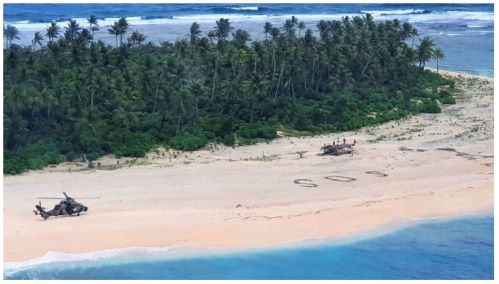 Missing sailors rescued from Pacific island after SOS signal spotted in the sand
*****
BUCK THOUGHTS
"Waste not, want not" is a value of thrifty, responsible people. Although this behavior overlaps with certain sacraments of The Sustainable Organic Church Of The Carbon Apocalypse, it doesn't mean thrifty people embrace environmentalism as a religion.
*****
HOW TO DOUBLE YOUR AUDIENCE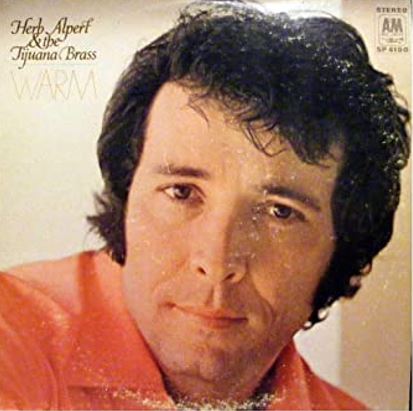 If you're Herb Alpert, making some great music, but seen as a mariachi-flavored Tom Jones, how do you go about expanding your audience to the husbands of your female fans?
This album somehow persuaded my dad to give The Tijuana Brass a listen.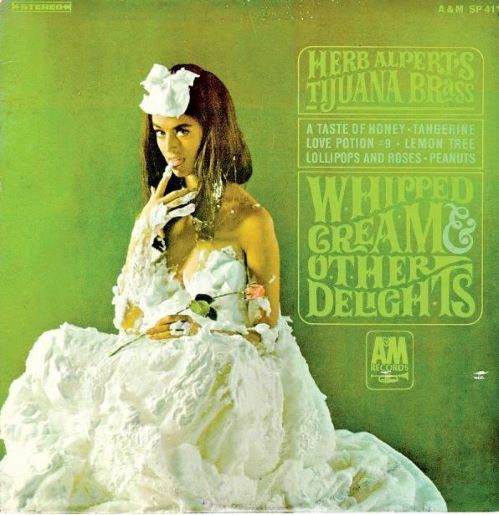 Here's Herb and the Tijuana Brass with Lonely Bull.
*****
EXTREME HUMAN SURVIVAL
In 1915, Ernest Shackleton and 28 crew members of his ship the Endurance were stranded in frozen Antarctic waters with their ship crushed by ice floes and separated by 800 miles of icy sea water from the nearest human settlement. Shackleton's expedition intended to land in Antarctica then hike across the entire continent. He never made it to Antarctica, but what he actually did is even more amazing.
Here is an extremely abbreviated version of their story: The Endurance left the whaling station at South Georgia Island on Dec 5, 1914 and almost immediately got stuck in packed ice. In October 2015 the ship was crushed and disintegrated by the ice. The crew lived on ice floes until making their way on 3 lifeboats to Elephant Island in April 2016 - the first land they had been on in 497 days. Shackleton and a crew of 5 men then took off in a 22-foot lifeboat and navigated 800 miles through icy ocean waters to South Georgia island, the nearest human habitation. They landed at South Georgia Island and then had to trek 32 miles over snow covered mountains to reach the whaling village in May 1916. In August 1916 Shackleton returned by ship to Elephant Island to rescue the 23 crew members left behind. All 29 crew members survived the ordeal and made it back to civilization.
Some real cool pictures are at the link.
*****
THROCKMORTON'S FIRST LAW OF LIVE MUSIC: IF THERE'S AN UPRIGHT BASS IN THE BAND, IT'S PROBABLY GOING TO BE GOOD
Mrs. Throckmorton insisted that we see Harry Connick Jr when he came to town. She is such a good sport about indulging my music, shows, and hobbies that I was glad to oblige. I had no idea, however, that it was going to be the best concert I've ever attended. Mr. Connick is a great entertainer, and his piano playing is unlike anything I've ever seen.
*****
Tonight's overnight thread has been brought to you by Hee Haw, with a reminder that your grandfather loved it because of the music.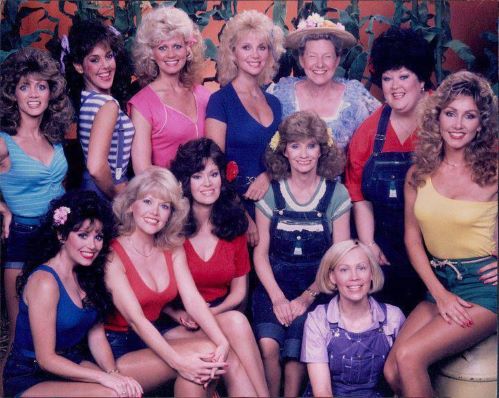 *****
Thanks again to the horde for letting me play host. Please feel free to offer any helpful feedback, insults, or tips at buck.throckmorton@gmail.com

posted by Open Blogger at
10:05 PM
|
Access Comments