« EMT 08/02/20
|
Main
|
Let's Take The Drooling, Groping Retard Seriously: What Is His Economic Plan For America, And Will It Work? »
August 02, 2020
Sunday Morning Book Thread 08-02-2020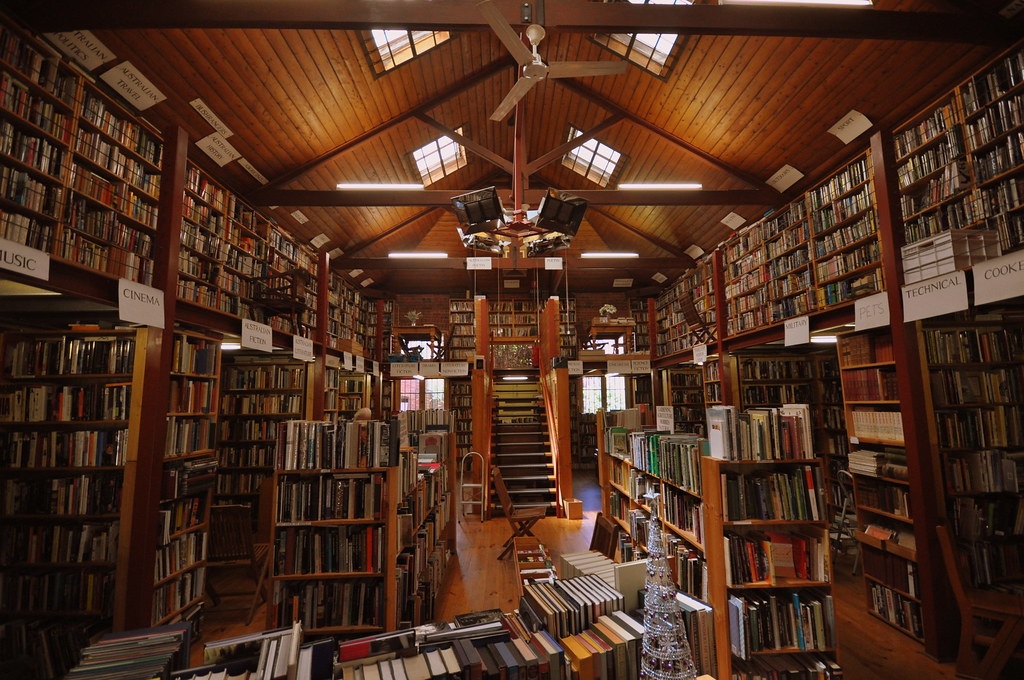 Book Now Booksellers, Bendigo, Victoria, Australia

Good morning to all you 'rons, 'ettes, lurkers, and lurkettes, wine moms, frat bros, crétins sans pantalon (who are technically breaking the rules), and the rest of you riff-raff, bottom-feeders, ne'er-do-wells and other deplorables. Welcome once again to the stately, prestigious, internationally acclaimed and high-class Sunday Morning Book Thread, a weekly compendium of reviews, observations, snark, witty repartee, hilarious bon mots, and a continuing conversation on books, reading, spending way too much money on books, writing books, and publishing books by escaped oafs and oafettes who follow words with their fingers and whose lips move as they read. Unlike other AoSHQ comment threads, the Sunday Morning Book Thread is so hoity-toity, pants are required. Even if it's these pants, which are what we got when the Velcro patent expired and everyone could use it for anything they wanted.


Pic Note:
Book Now, is a rare and out of print secondhand bookseller in Victoria (that's a state, not a city), Australia:
Book Now was established by proprietors Jill and Garry Murray in 1984 in the provincial Victorian city of Bendigo.

We now have a selection of 50,000 plus good quality used books. They are housed in relaxed surroundings in a nineteenth century wine and spirit merchants' premises with a mezanine floor and a cellar.
Books Now specializes in Australian literature and Australian local histories.

It Pays To Increase Your Word Power®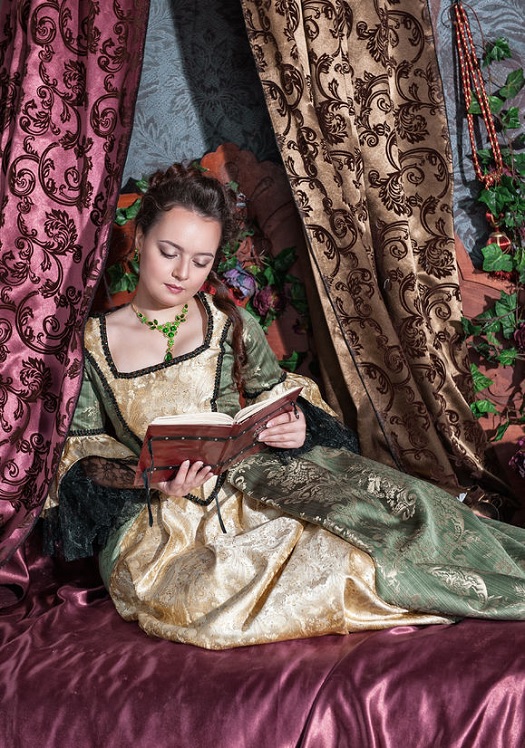 Oh Constable...
Here's a new (to me) series that Amazon waved in my face, the 'Constable Nick' mystery series by Nicholas Rhea. The first one is Constable on the Hill, advertised as "a perfect feel-good read from one of Britain's best-loved authors."
"Stories of a constable on his village beat in North Yorkshire. All very gentle and far, far removed from the hurly burly of modern day city policing." Daily Telegraph

Policeman Nick Rhea has been posted to the country with his wife Mary and their three small children. They move into the police house, high on a ridge overlooking the moors. It sits on the edge of the village of Aidensfield — "probably the most beautiful site in the country".

In the beautiful North Yorkshire countryside of the 1960s, Constable Nick's roles are as varied as the eccentric villagers.

He handles every encounter with his characteristic humour, humanity and professionalism.

His investigations include the case of a clever pony who keeps escaping, a woman running through town naked, and a pack of Canadian timber wolves hanging out in a bus shelter.

It's not the big city but the Yorkshire countryside is still full of incident.
I know nothing about this author or this series, but from these descriptions it kind of reminds me of James Herriot: same geographic region, silly stories, cast of quirky local characters, hilarity frequently ensues. Might be fun. There are 10 installments in the series, and here's the good part, each one is only 99 cents. Don't know if this is a sale price, or a limited-time intro price, or what, but this might be a good time to pick up some light, fun reading on the cheap.


Who Dis:

<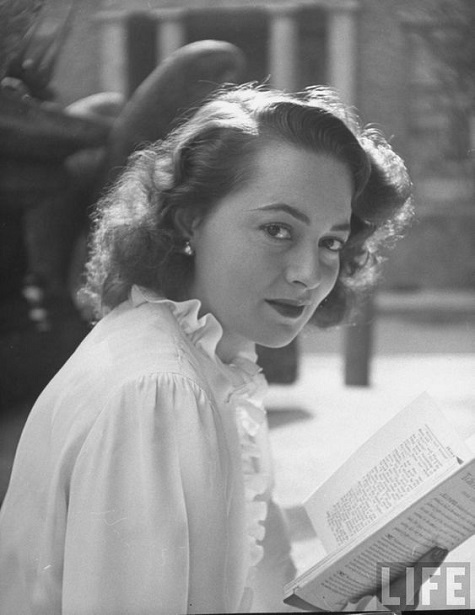 (Last week's 'who dis' was actor
Tim Holt
.


Off the Plantation
https://www.amazon.com/Self-Portrait-Black-White-Unlearning-Race/dp/B07P9CQVPQ/
The (UK) Guardian is a blind squirrel that, once in a blue moon, stumbles over a nut:
In 2012, writer Thomas Chatterton Williams – a biracial African American expatriate living in Paris – took to the New York Times op-ed page to declare that not only do "mixed-race blacks have an ethical obligation to identify as black", but that interracial couples "share a similar moral imperative to inculcate certain ideas of black heritage and racial identity in their mixed-race children, regardless of how they look"...

Then everything changed: he and his wife, a white French woman, had their daughter Marlow. As Williams held Marlow, he took in her blonde hair and blue eyes and his conception of America's strict racial dichotomy between black and white started to collapse before him. He began to see racial categories as an obstacle to social progress.
So, in other words, maybe obsessing over race isn't such a good idea after all. At the very least, it's tiring.
Williams went on to write a book about what his life experience taught him about race, Self-Portrait in Black and White: Unlearning Race, and there's not much I can add to the description. The Guardian review excerpted above is actually pretty good.
Williams sounds like an interesting guy. He is the author of an earlier book, published in 2011, Losing My Cool: Love, Literature, and a Black Man's Escape from the Crowd, wherein he argues that literature > hip-hop:
Into Williams's childhood home -- a one-story ranch house -- his father crammed more books than the local library could hold. "Pappy" used some of these volumes to run an academic prep service; the rest he used in his unending pursuit of wisdom. His son's pursuits were quite different-"money, hoes, and clothes." The teenage Williams wore Medusa- faced Versace sunglasses and a hefty gold medallion, dumbed down and thugged up his speech, and did whatever else he could to fit into the intoxicating hip-hop culture that surrounded him.

But Pappy, who grew up in the segregated South and hid in closets so he could read Aesop and Plato, had a different destiny in mind for his son. For years, Williams managed to juggle two disparate lifestyles- "keeping it real" in his friends' eyes and studying for the SATs under his father's strict tutelage. As college approached and the stakes of the thug lifestyle escalated, the revolving door between Williams's street life and home life threatened to spin out of control...Williams is the first of his generation to measure the seductive power of hip-hop against its restrictive worldview, which ultimately leaves those who live it powerless.
Wow. Dare to be square. The Kindle edition of this book is $5.99.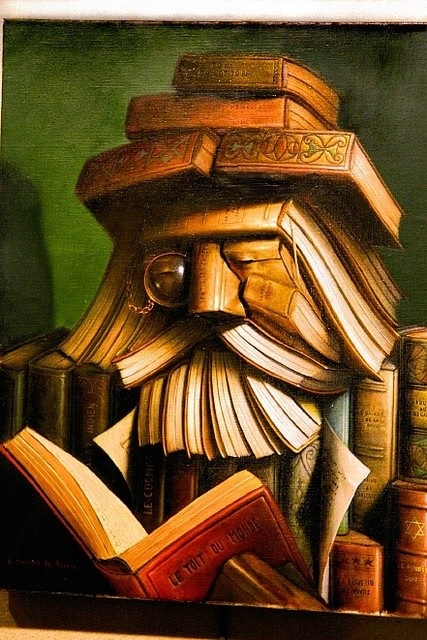 Moron Recommendations
1 "I didn't know then what the two mugs in black suits knew, which was that across the vastness of space, we were being studied by intellects far superior to man's, by beings that regarded us with envious eyes and, slowly and surely, were drawing their plans to come to our world and motorboat the bazooms of our dames."

--- from "Noir" by Christopher Moore

Posted by: All Hail Eris, She-Wolf of the 'Ettes 'Ettes at July 26, 2020 09:00 AM (Dc2NZ)
What an awesome 'first' by AHE last week. So I had to go look up the book. Noir: A Novel by Christopher Moore is a "zany noir set on the mean streets of post-World War II San Francisco, and featuring a diverse cast of characters, including a hapless bartender; his Chinese sidekick; a doll with sharp angles and dangerous curves; a tight-lipped Air Force general; a wisecracking waif; Petey, a black mamba; and many more."
San Francisco. Summer, 1947. A dame walks into a saloon...

It's not every afternoon that an enigmatic, comely blonde named Stilton (like the cheese) walks into the scruffy gin joint where Sammy "Two Toes" Tiffin tends bar. It's love at first sight, but before Sammy can make his move, an Air Force general named Remy arrives with some urgent business. 'Cause when you need something done, Sammy is the guy to go to; he's got the connections on the street.

Meanwhile, a suspicious flying object has been spotted up the Pacific coast in Washington State near Mount Rainer, followed by a mysterious plane crash in a distant patch of desert in New Mexico that goes by the name Roswell. But the real weirdness is happening on the streets of the City by the Bay.
In other words, it's like a mash-up of Raymond Chandler and Douglas Adams. The Kindle edition is $10.99.

___________
175 I don't read many non fiction books, but Matt Margolis just came out with another one. He is well researched and the books are well written.

Posted by: Oldsailors Poet at July 12, 2020 10:19 AM (Ilshw)
The Margolis book OSP is referring to is Airborne: How The Liberal Media Weaponized The Coronavirus Against Donald Trump, an "exposé of how the mainstream media deliberately reported fake news during the coronavirus pandemic in order to take down President Trump before the 2020 election."
Starting with the Russian collusion hoax, the media never relented in their attempts to undermine Donald Trump's presidency. When the bogus impeachment ended with Trump's acquittal, they needed a new "scandal" to hang over his head. After largely ignoring the coronavirus outbreak, the media made it their Hail Mary attempt to sabotage President Trump. They claimed Trump's travel ban with China was racist, xenophobic, and unnecessary—then later blamed him for not implementing it sooner. They falsely claimed Trump called the coronavirus a hoax. They concocted a phony timeline to "prove" his response to the pandemic was slow. They deceptively edited Trump's words to create an impression that he was crazy or stupid. They even blamed him for the death of a man whose wife gave him fish tank cleaner.
This book was released during the first week of July. I'm sure it has lots of great (probably infuriating) information in it, but this is an unfinished story. I'm sure there's going to be a lot mored WuFlu lying, gaslighting, and anti-Trump rage coming from the left over the next few months, so we're not done yet. I'd be inclined to wait for an updated version. But if you can't wait, the Kindle edition is 9.99

___________
Hrothgar recommends Awesome Sh*t My Drill Sergeant Said: Wit and Wisdom from America's Finest by Dan Caddy.
After his deployment in Afghanistan, Dan Caddy began swapping great drill sergeant stories by e-mail with other combat veterans—an exchange with friends that would grow into the dedicated Facebook page, "Awesome Sh*t My Drill Sergeant Said." But what began as a comedic outlet has evolved into a robust online community and support network that conducts fundraisers for and donates to military charities, has helped veterans struggling with PTSD and other issues, and on numerous occasions, literally saved lives.

Now, Caddy shares more great DS stories—most never before seen—in this humorous collection. Often profane, sometimes profound, yet always entertaining, these rants from real life soldiers are interspersed with lively sidebars, Top 10 lists, stories from fans, one-liners, and more.

For anyone who has suffered a hard-ass manager (in uniform or not), Awesome Sh*t My Drill Sergeant Said will add a much needed dose of humor to the day.
The Kindle version is $8.49.
I'd provide a link to Caddy's Facebook page if I had it.
___________


Books By Morons
Moron lurker/author Marc Giller published a book a few months ago, Candidate Z, which involves
...a disgraced former FBI agent (who left the Bureau over corrupt leadership, no less) who gets hired by an eccentric Silicon Valley billionaire to find out who's trying to kill him. The twist? Said billionaire is running for President—and has a good shot at winning, which is why the establishment is trying to take him out.
Prophetic? Or nah? You make the call. The Kindle edition is $3.99.

___________
Lurker Chuck e-mails:
I have a new book out entitled Whaling in Maine about the sons of Maine who entered the American Whaling industry during the 17th to 19th centuries as well as the towns that participated and the whaling ships that were built there. Making the case that Maine has just as much whaling history associated with it as the more popularly known areas such as Nantucket, New Bedford and New London.
It is available on Kindle, paperback from Amazon, or direct from the publisher.

___________
If you like, you can follow me on Twitter, where I make the occasional snarky comment.
___________
So that's all for this week. As always, book thread tips, suggestions, bribes, insults, threats, ugly pants pics and moron library submissions may be sent to OregonMuse, Proprietor, AoSHQ Book Thread, at the book thread e-mail address: aoshqbookthread, followed by the 'at' sign, and then 'G' mail, and then dot cee oh emm.
What have you all been reading this week? Hopefully something good, because, as you all know, life is too short to be reading lousy books.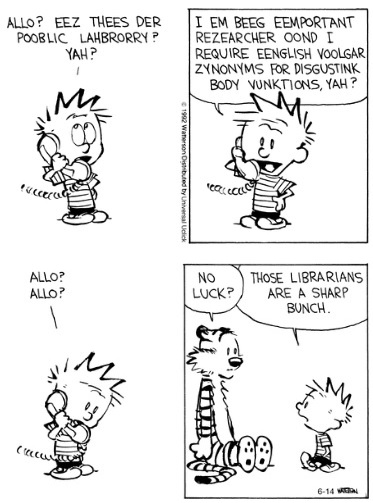 posted by OregonMuse at
09:00 AM
|
Access Comments