ę Mid-Morning Art Thread
|
Main
|
Democrats Exult That They've Driven the American Government Out of Insurrectionist States Ľ
July 29, 2020
The Morning Rant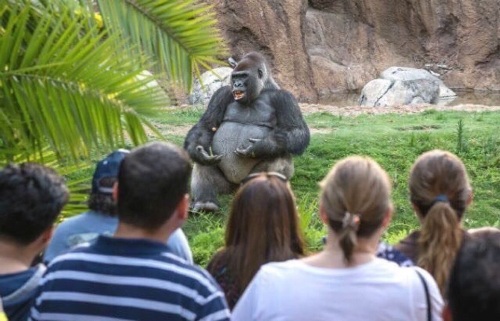 So, The Daily Wire is reporting that
over 100 police agencies are pulling out of agreements
to provide security at the upcoming DNC convention in Milwaukee, WI.
Why would they do such a thing?
Milwaukee Police Chief Alfonso Morales was ordered last month to change the department's policies to ban the use of tear gas and pepper spray.

"Since the Milwaukee order was issued, more than 100 law enforcement agencies in Wisconsin and across the country decided against coming to Milwaukee, Morales told WTMJ-TV on Tuesday," the Associated Press reported. "They were concerned with directives placed on the police department, including not allowing tear gas or pepper spray, he said."
Oops.
Personally, I don't think the Democrats have anything to worry about.
1. Jerry Nadler said the Portland riots are 'a myth', so why worry?
2. Any protests will be mostly peaceful, that's what all of them have been so far, so no problem.
3. They can just declare Milwaukee to be an autonomous zone. It'll be a big block party. They can even invite Seattle's mayor Jenny Durkan to officiate. This would be a perfect opportunity to show the world how to create an inclusive, loving, diverse community without all of those evil, nasty police stomping around and impinging on their personal freedoms.
4. Another idea is to declare the DNC as a gun-free zone. That will guarantee everybody's security.
5. They could always hire Antifa to provide security. What could go wrong?
6. When in doubt, call in the social workers.
Many top Democrats have reacted to the deployment of federal officers in response to the extremist attacks by smearing them or by lying about what it happening.
Because who are you going to believe, the Democrats or your lying eyes?


🤔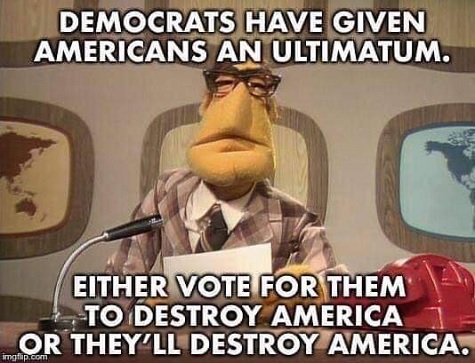 Joe Friday Smacks Down Antifa: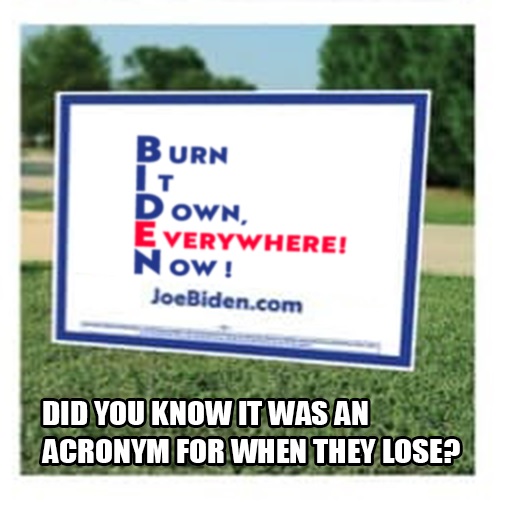 Now This is What I Call Gaslighting: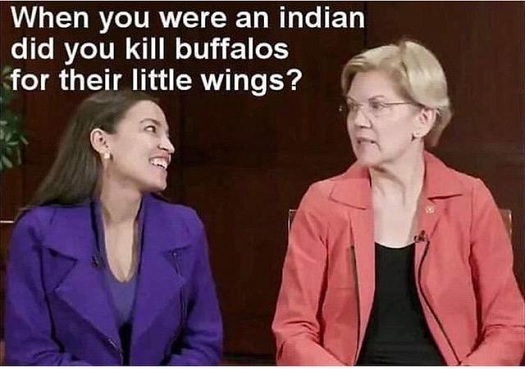 SPD to Seattle Business Owners: "It Sucks To Be You"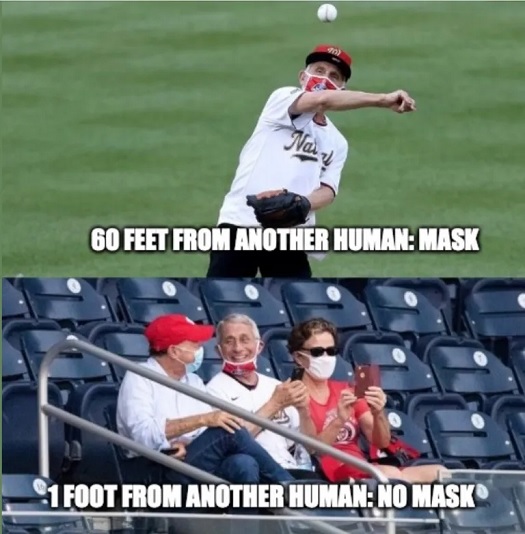 Antifa: "All Cops Are Bastards!"
Also Antifa:


"Behold the Power of a Fully Operational Motte & Bailey Defense"


Me: "2020 Can't Possibly Get Any More Messed Up."
2020: "Hold My Beer."


AoSHQ Weekly Prayer List
Please submit any prayer requests to "Annie's Stew" at apaslo atsign hotmail dot com.
Prayer Requests:

6/24 - Ellipse ( … ) asks for prayers for his wife (and the rest of the family) after her 35 year old son committed suicide.

6/30 - Annie's Stew requests prayers for our country - that God's will would be done, and that evil would be overcome.

7/8 - Prayers are requested for Kim and her family, as her husband passed away from MS. He was only in his 50s. Prayers for their daughters, as well.

7/18 - IrishMikeComedy thanks the Horde again for the prayers for his son, born in April. He'd like to request prayers now for complete healing for his son from a UTI that seems cleared up, but they are checking for renal scarring.

7/18 - IrishMikeComedy also asks for prayers for employment. He was laid off last Thursday. He is looking for remote work in customer service, with a specialty in insurance.

7/25 - Pooky's Girl reports that Pooky is looking for different employment. He dropped off his resume at a local place that would fit his skills better and had a good meeting with the owner, who he already knows. Asking for prayers that he either gets this job or a lead on a similar job.


For Healing:

6/24 - Asheville Robert needs prayers for healing; he has been diagnosed with a tumor in his colon.

6/24 - NaughtyPine requests prayers for her sister-in-law, who had a stroke.

7/15 - Fox2! requests prayers for his friend Vicki, who is suffering from a rare form of cartilage cancer. Her doctor is talking about taking her log off above the knee. Please pray for healing and for wisdom for the doctors.

7/17 - Dr_No requests prayers for his daughter Megan. She is scheduled for a 5.5 hour operation 7/21 to remove a Stage 2 cancer from her sigmoid colon, and will have a complete hysterectomy for preventative reasons.
7/21 Update: Megan's surgery went well, and the best part is she didn't need a colostomy!
7/27 Update: Megan's pathology report showed that 4 of 20 lymph nodes showed cancer. Please pray for healing. Chemotherapy is planned to start in September, at this point.

For submission guidelines and other relevant info, please contact Annie's Stew, who is managing the prayer list. You can contact her at apaslo at-sign hotmail dot com.
If you see a prayer request posted in a thread comment, feel free to copy and paste it and e-mail it to Annie's Stew. She tries to keep up with the requests in the threads, but she's not here all of the time, so she may not see it unless you e-mail it to her.
Please note: Prayer requests are generally removed after five weeks or so unless we receive an update.
Please remember the Prayer of St. Francis:
http://www.prayerguide.org.uk/stfrancis.htm
Keep calm and pray on!


Who Dis: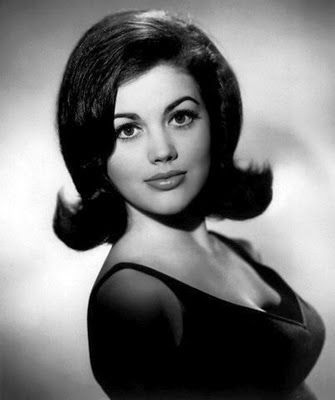 Photo 2
Photo 3
Photo 4
Photo 5
(oops, sorry, this one is Raquel Welch)
Photo 6
Photo 7


For the 'Ettes: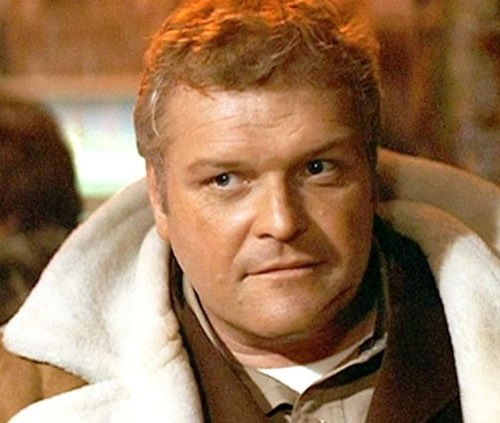 Photo 2
Photo 3
Photo 4
Photo 5


Monday's Who Dis: Frances Octavia Smith was born in Texas in 1912m and by the time she was 15 years years old, she was (a) married, (b) a mother, and by the time she was 17, she was (c) divorced. She started her career singing for radio programs in Memphis, TN, and Louisville, KY. She got married again, divorced again, married again, divorced again, and somewhere along the line, she adopted the stage name of Dale Evans. She eventually got into movies where she met a singing cowboy actor named Leonard Slye, who was going by his stage name Dick Weston, then changed that to Roy Rogers. And their relationship just sort of clicked. His second wife had just passed away and Evans' third marriage had just ended, so when they tied the knot in 1947, you might think that the odds were stacked against them. And perhaps they were. But they beat the odds. Their marriage lasted until Rogers' death in 1998, over 50 years.


Today's Edition Of The Morning Rant Is Brought To You By Dave's Ribs: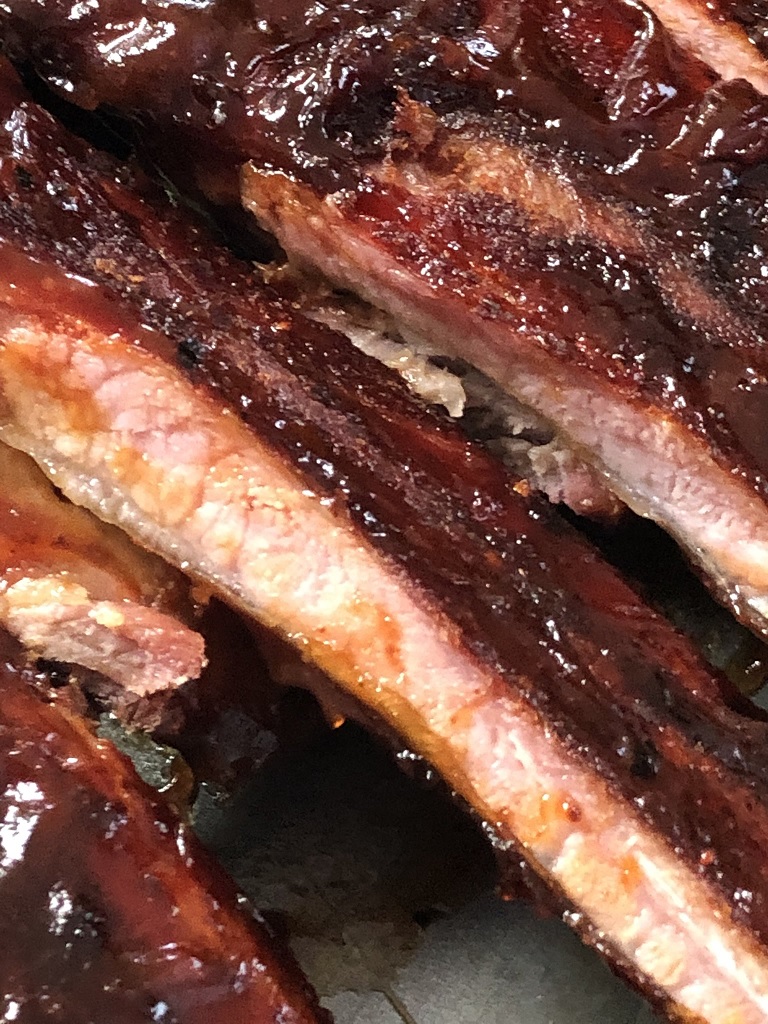 (click for bigger ribs)
(h/t Weirddave)

posted by OregonMuse at
11:14 AM
|
Access Comments