ę Saturday Gardening and Puttering Thread, July 25, 2020 [KT]
|
Main
|
Saturday Afternoon Chess thread 07-25-2020 Ľ
July 25, 2020
Ace of Spades Pet Thread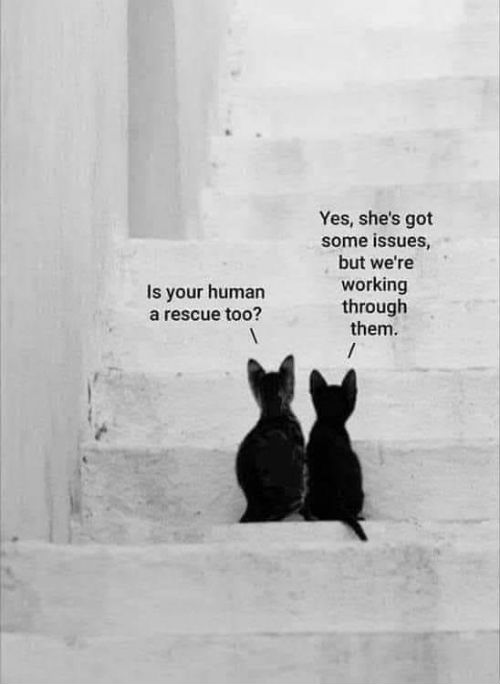 ***
A happy Saturday afternoon to you and welcome to the almost world famous Ace of Spades Pet Thread. Kick back and relax. While you're at it, enjoy the world of animals.
***
A Little of This. A Little of That.

Lucky pets with awesome owners.
***

Doggehs and the earth's magnetic field.

A team of researchers from Czech University of Life Sciences, Virginia Tech and Barry University has found evidence that suggests dogs may use Earth's magnetic field as a navigational aid. In their paper in the eLife Sciences initiative, the group describes their study of dog navigation and what they learned from it.
H/T Hrothgar or maybe Conor
***
***
My, that's a big ass dog you have there. H/T redc1c4
***
Meet The PetMorons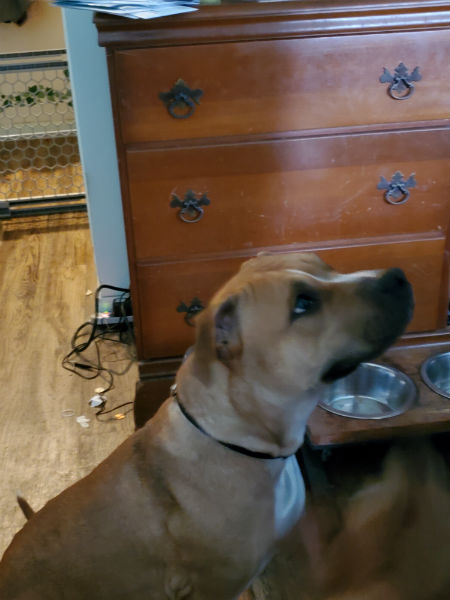 Here is a pic of a recent addition to the Penfold household. We rescued her from a local shelter right before covid shut everything down. She is pitt-boxer mix who had been abandoned in an apartment, extracted by the police in the precinct my friend is the CO. She is housebroken and knows sit. She is slightly bigger than we expected (she went into the shelter at 42 pounds or so and she is now about 55 pounds) and is between 4-5 years old. She has gained some weight since joining us, but generally good natured and not food aggressive, and barks loudly at strangers. She does not like squirrels. She she is strong and protective.
Moron dogs don't like squirrels. Good doggeh. Congrats on your new addition. She sounds like a wonderful addition. Here's to many happy years!
***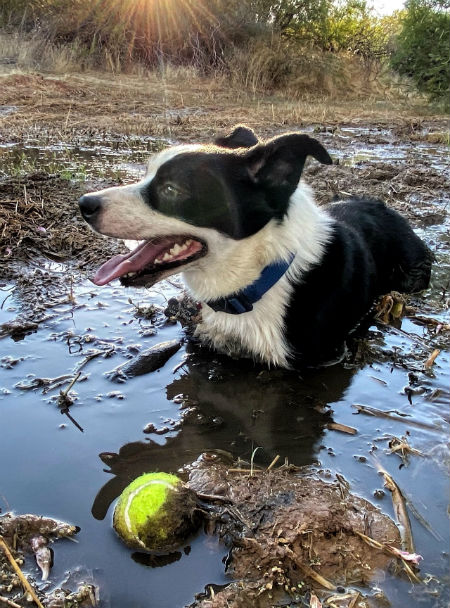 BoCo is a 3 year old border collie we adopted rescue. This is him 1/2 after I gave him a nice bath.

Heís an amazing pup, I canít figure out why 2 other families returned him.

He and I do long mountain bike rides several times a week.

Ken of UT
What a handsome dog doing what clean doggehs do. So happy you found a buddy to enjoy your hobbies with you. Thanks for your contribution.
***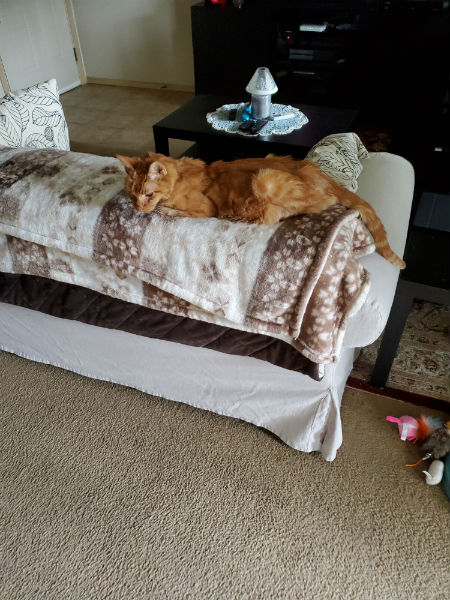 Hello,

I'm a lurker and occasional posters (Pimp Daddy Welfare) that wants to share pictures of my cat, Eric. He passed away this morning on the way to the vet at the age of 19 years. I've had him since he was 8 weeks old and he outlasted my marriage by 7 years. He was one of many pets in my house and the last 7 years he was the only one. He loved fried chicken from Safeway, hamburger patties and cheese from MRE's! He always reminded me who was the boss here... and I made sure that there was a roof over his head, plenty of treats and time every day to love on him.

I think he passed away to save me the pain and heartache of going to the vet... his way of telling me that he loved me. I'll miss my little Tabby friend... and hope to see him when the time is right.
Damn, sorry to hear about Eric's passing. He certainly had a long and happy life there at your place. Good chow to boot. Thanks for sharing, we know it's tough.
***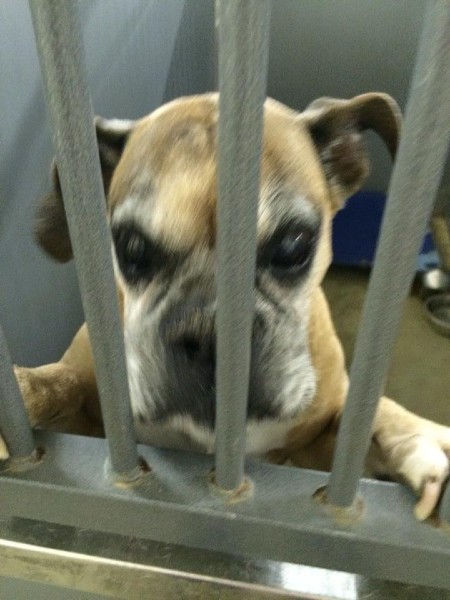 Enjoy reading your posts and seeing the various pets, especially cats. I never had one I thought worth sharing until this week when our boy Tyrod - named for Tyrod Taylor who our son went to Virginia Tech with - discovered a lizard in our back yard. Most of the time they run from him and only occasionally does he catch one, but he always ends up losing them so we never need to worry about the trauma of decapitated reptiles.

Anyway, this one decided to stand his ground as you see. Maybe because he had already lost his tail he decided He. Just. Wasnít. Going. To. Take. It. Anymore. Tyrod sniffed him but decided to move along. - Patrick
Quite the shot. Amazing you got the stare down in pixel form. Thanks for sharing and thanks for the compliments.
***
Thank you for your contributions today. Once again The Horde displays big hearts for God's creatures.
If you have something you wish to share with us please reach out to us here at petmorons at gmail dot com.
Here's hoping you have a great week!!

posted by Misanthropic Humanitarian at
03:00 PM
|
Access Comments